I frequently run workshops called Urban Abstracts, and the question that is normally in the forefront of any potential participant's mind is: 'What do you mean by urban abstracts?' As a creative photographer who likes to keep his options open, I don't incline naturally towards fencing myself in with pedantic barriers. My definition is therefore deliberately loose – an urban abstract is any abstract graphic image found in a town or city. For the type of image I like to take I've found the urban landscape offers the greatest potential, but these abstract photographs can be found in any environment.
That is one of the attractions, of course, as these images can be discovered almost anywhere and usually very close to home, regardless of where you live. There is no need to travel to faraway exotic locations to find worthwhile photographs. In fact, your local neighbourhood is a great place to start. It can be both visually stimulating, and creatively rewarding, to unearth successful images in the mundane and ordinary things that most people pass by on a daily basis without once giving a second thought to them.
Fresh eyes
To make an attractive image from the ordinary (street signs or road markings, for example) requires us to develop the ability to see the familiar through fresh eyes – to see the world around us as a child experiencing that environment for the first time. As the Austrian photographer Ernst Haas once said, 'I am not interested in shooting new things; I am interested to see things new.'
This requires regular practice, by constantly looking at the world and searching for photographic potential. Very soon you'll be seeing images in the most unusual and unexpected places. This is one of the reasons I always carry a camera with me.
It is important to discard any preconceptions about what makes an attractive subject. We need to look beyond the everyday function or purpose of something to see it as a purely visual entity. I call it 'looking beyond the obvious'.
For example, a manhole cover, a drainpipe or road markings are not immediately recognisable as photogenic subjects until we start to see them in terms of pattern, texture, shape, colour and tone. We then begin to photograph what we really see. This leads to a significantly different approach.
Isolate
This process is often helped by isolating a part of the subject – by moving in close (using our feet or zooming in with a telephoto lens) and concentrating our attention on the element, or elements, of the subject that are visually most appealing. I refer to this as a 'reductionist' approach to composition – stripping away all unwanted or unnecessary elements in the viewfinder until we are left with the core essence of the image.
Attention to detail is vital in this process, so take great care about what is left in the frame – particularly at the edges. The use of colour, line and shape are important considerations. Think about compositional balance (how elements such as light and dark tones relate to each other) and use lines to move the viewer around the frame, taking them to your focal point (if there is one).
I have previously written about the value of working on projects or themes and this is an approach I've found particularly useful with my urban abstract work. As these images can be discovered in abundance almost anywhere, creating photographs, ironically, can be more difficult, as the number of options can overwhelm our visual senses. Taking a theme or project-based approach narrows down the options, focuses our attention and thereby makes the choice of what we photograph much easier. So, for example, you could go out with the intent of photographing the colour red or concentrating on transport. It requires a disciplined approach, but I know from personal experience that the rewards make the self-control worthwhile. Working on a theme in this way provides us with a purpose and gives coherence to the resulting images that we shoot.
I'll close with a health warning drawn from personal experience. This type of photography can become incredibly addictive. It will become impossible to leave the house without seeing potential images everywhere (I even take a camera to the local supermarket). Friends and family will refuse to stay next to you as you kneel down at the kerbside to photograph a particularly photogenic double yellow line. Your dog will start to demand regular treats as a reward for patience each time you spend 15 minutes photographing the lines and colours of parked cars. Trust me – your life will never be the same again.
Ideas to try
Road markings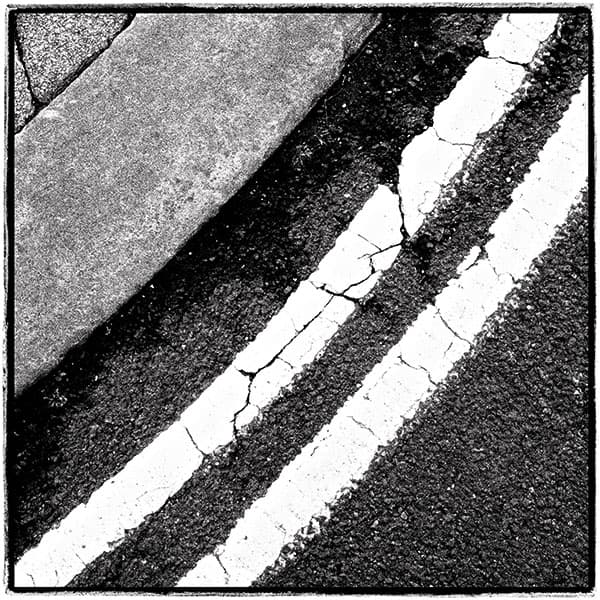 Double yellow lines, painted arrows, 'Stop' and 'Give Way' markings can all be turned into works of art.
Textures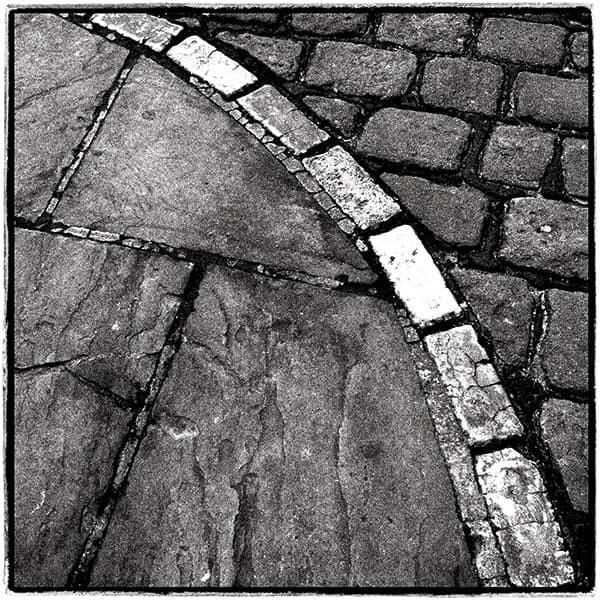 Rust and decay can be found in most areas. I've spent hours photographing rusty fence posts, rotting railway sleepers and peeling paint.
Patterns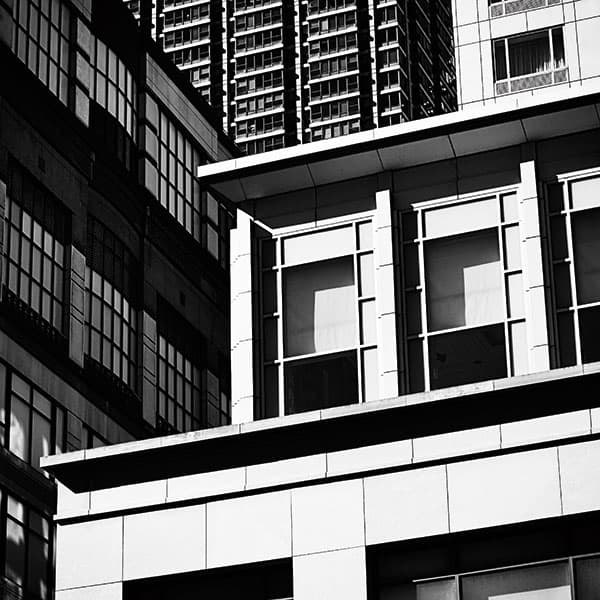 You can find interesting patterns and shapes in the most mundane buildings. Lighting and framing are the keys to success.
Reflections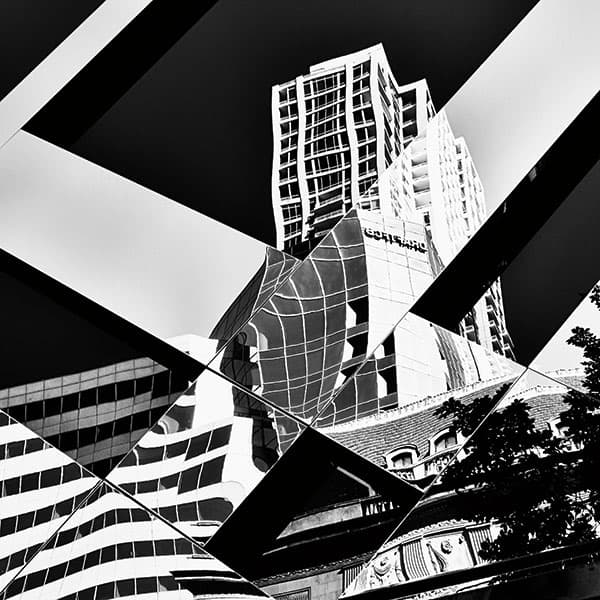 Puddles, glass-fronted office buildings and shop windows can all offer abstract potential to the sharp-eyed photographer with an imagination.
Analysis of images
The Spiral Piano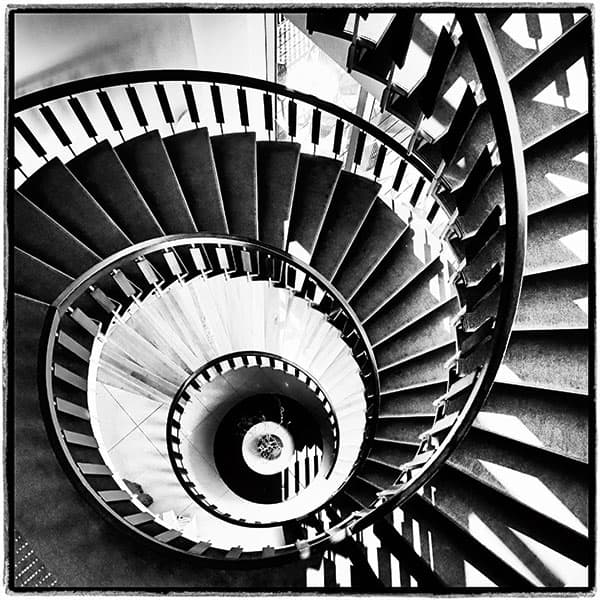 The image below was taken in a hotel in Reykjavik, Iceland. I was initially attracted by the twisting staircase, but it wasn't enough to justify making an image on its own.
As I studied it a bit more, I noticed that the design and the way the light was falling created shadows that reminded me of piano keys (hence the title). That was the extra dimension required to make the image more interesting than just a simple architectural record shot.
Wheels Within Wheels
I took the shot below on a long weekend trip to Copenhagen, Denmark. Bicycles seem to be the preferred way of navigating the city centre, so I wanted to make sure I got a photograph that reminded me of that. The blue bicycle lane with the painted symbol was a good starting point, but it needed something else. I waited for a passing cyclist to come into the frame. The slight blurring of the wheel (signifying movement) and the warm slash of the orange reflector on the wheel (contrasting with the blue) were lucky elements that make the shot for me.
Kit list
Zoom lens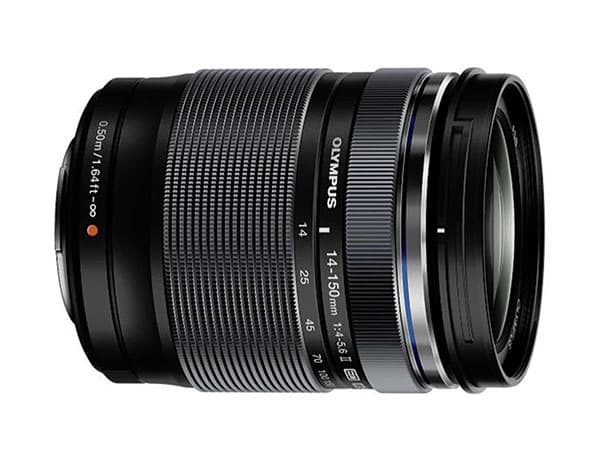 One minute you could be taking a close-up image, the next a telephoto shot of a distant building or a wideangle view of a subject close by. To minimise the amount of time spent changing lenses, a wide-ranging zoom lens offers maximum flexibility and portability.
Polarising filter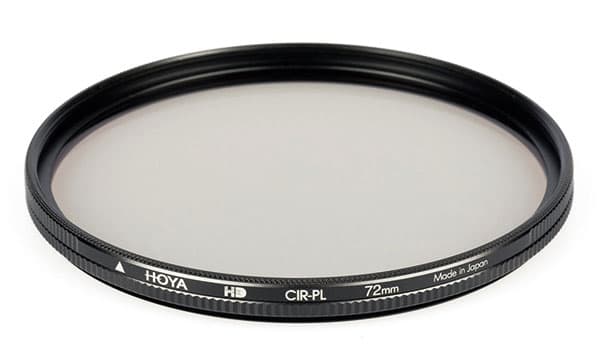 A polariser is great for giving a boost to colours or removing reflections from non-metallic surfaces.
Macro lens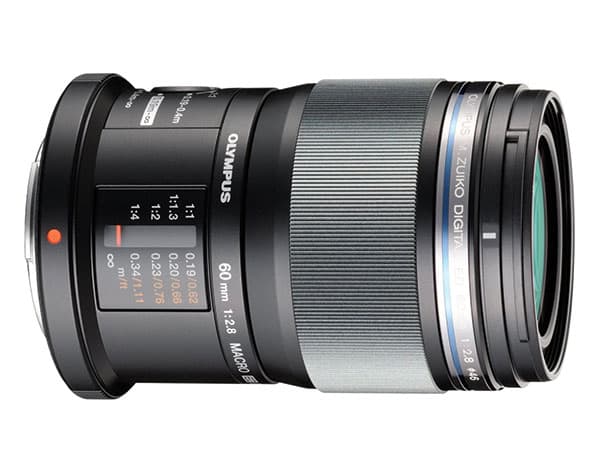 A macro lens is useful if you like doing a lot of close-up detail work. However, a lot of 'standard' zooms (and even compact cameras) offer a close-up (not true macro) facility, and this can be good enough for all but the most 
specialist applications.