'My sister Isla has autism and depression. She finds it much easier to interact with animals than with the family or people in general. That's where I got the idea from, to focus on how other people interact with animals, and see how that impacts their mental health. Some don't have people to talk to, or view themselves as a burden. I wanted to explore a different way to show people how to either help their own mental health, or try to understand someone else's a bit better,' explains 20-year-old Evie Scarborough the day after her project, The Pet Effect, triumphed over more than 100 entries in the first Sheffield Park Hill Student Photography Competition themed 'Your Community'.
After the first successful portrait of Isla in her bedroom with cat, Scout, Evie photographed her nan, Lynda, amongst the hens she chats to when feeling lonely. As Evie's confidence in the idea developed, she widened the search with a request for subjects on social media, asking if anyone had special connections with their animals and wouldn't mind being photographed.
There were many. Evie would always try to speak to them prior to the photo shoot. 'I have a chat to see what the animals are, what their relationship's like. The girl with the horse, Brooke, I knew from school, we'd not spoken for quite a while, we weren't ever close friends. I knew that she'd struggled with her mental health throughout school. She messaged me to say she'd like to take part. So I chatted with her before the shoot so it wasn't awkward when we met. I found it gave me a better understanding of what kind of interactions I should be looking for. It's all well and good taking a photo of her and her horse, Willow, but I look for a certain interaction which sums up the whole relationship from what she'd told me. That was important rather than going in completely blind.'
Bruce the rat also makes an appearance on Brooke's shoulder. Both animals add focus to her day – Willow requires regular grooming and gets Brooke out and about with shows and competitions. Nick is pictured with his alpacas at the Alpaca My Boots trekking experience in the Brecon Beacons. The calm nature and predictable behaviour of alpacas has also been utilised as therapy for older people with dementia and children with autism. Tray's children grew up and left home, and she now surrounds herself with lambs and various other animals, to add purpose and structure to her day. Xavier (above) is photographed cuddling Daisy, his rabbit, which his mother took on after the miscarriage of her first child, Lily-May.
Natural light
Each portrait is intimate, the 35mm format of the Canon EOS 5D Mark II cropped to a square, and the light is subtle and consistent: 'Sometimes I find when I take lights along with me I get so focused on trying to get that all perfect, I waste a lot of time. I'm worrying more about the lights than the message coming across. I decided to use natural light so I didn't get too flustered.'
With the light often hard to predict and her subjects available at varying times of the day, Evie learnt to be a bit more strict, to negotiate and explain what would work best for the portrait. Evie's winning images will be on permanent display in communal areas at Béton House student accommodation in Sheffield and featured on external hoardings.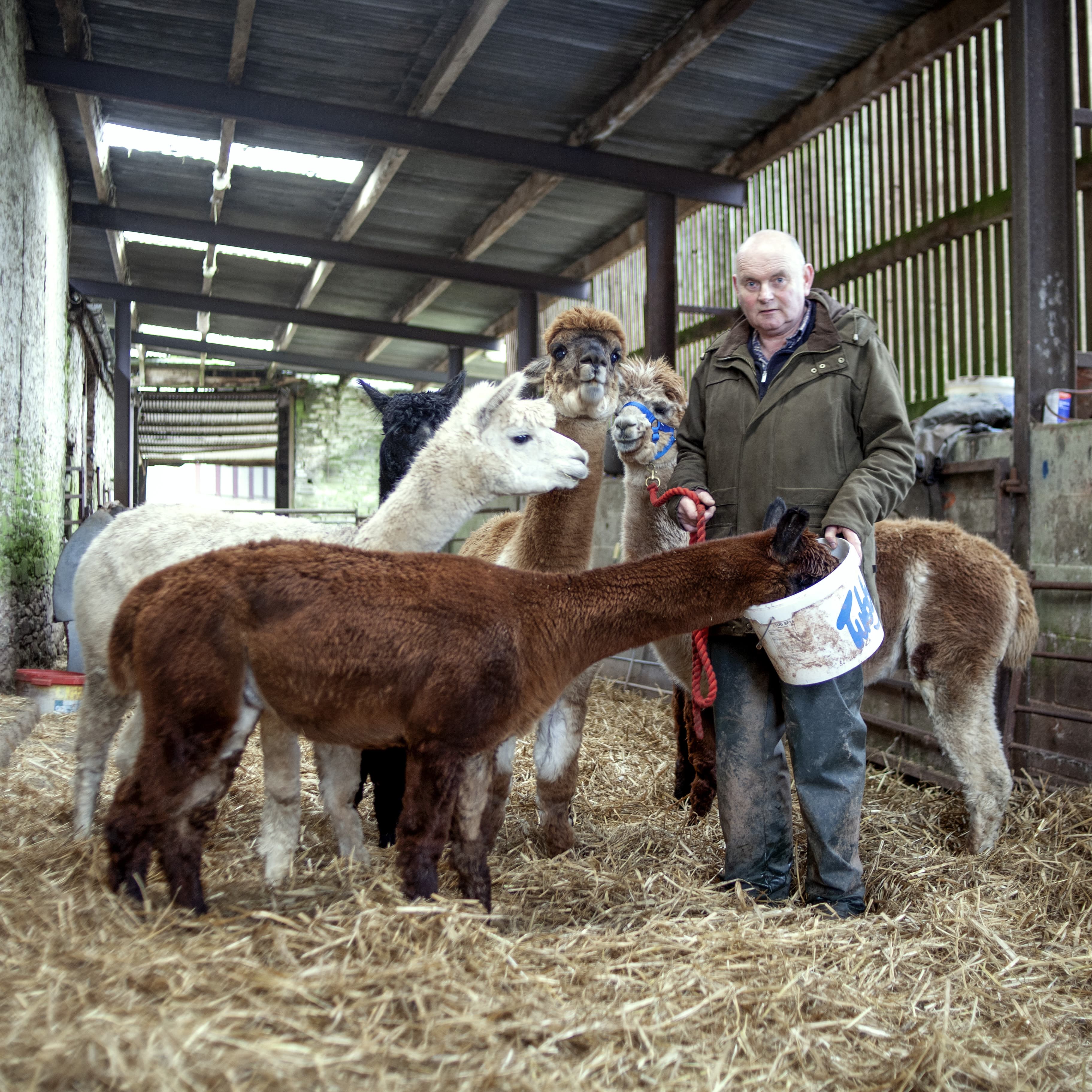 Did she benefit from the process of submitting to the competition? 'I definitely learnt more about dpi, sizing images on Photoshop and doing test prints. I'd never considered spending a lot of time on them – it shows how important it can be. Your photo looks so different printed than it does on screen. It can mean a lot for a viewer. If it doesn't look that impressive, they're not going to spend time to look at it. I've also followed all the other finalists on Instagram. It'll be good to keep up with their work and have other people who are at the same point as I am, that I can learn with or reach out to.'
Evie graduated with distinction from a two-year Foundation Course in Editorial Photography. With everything that's going on in the world, she's hesitant to pursue another year in education. Her photography is intelligent, tells a story, challenges pre-conceptions and celebrates the individual. As an already celebrated photographer, perhaps she doesn't need to.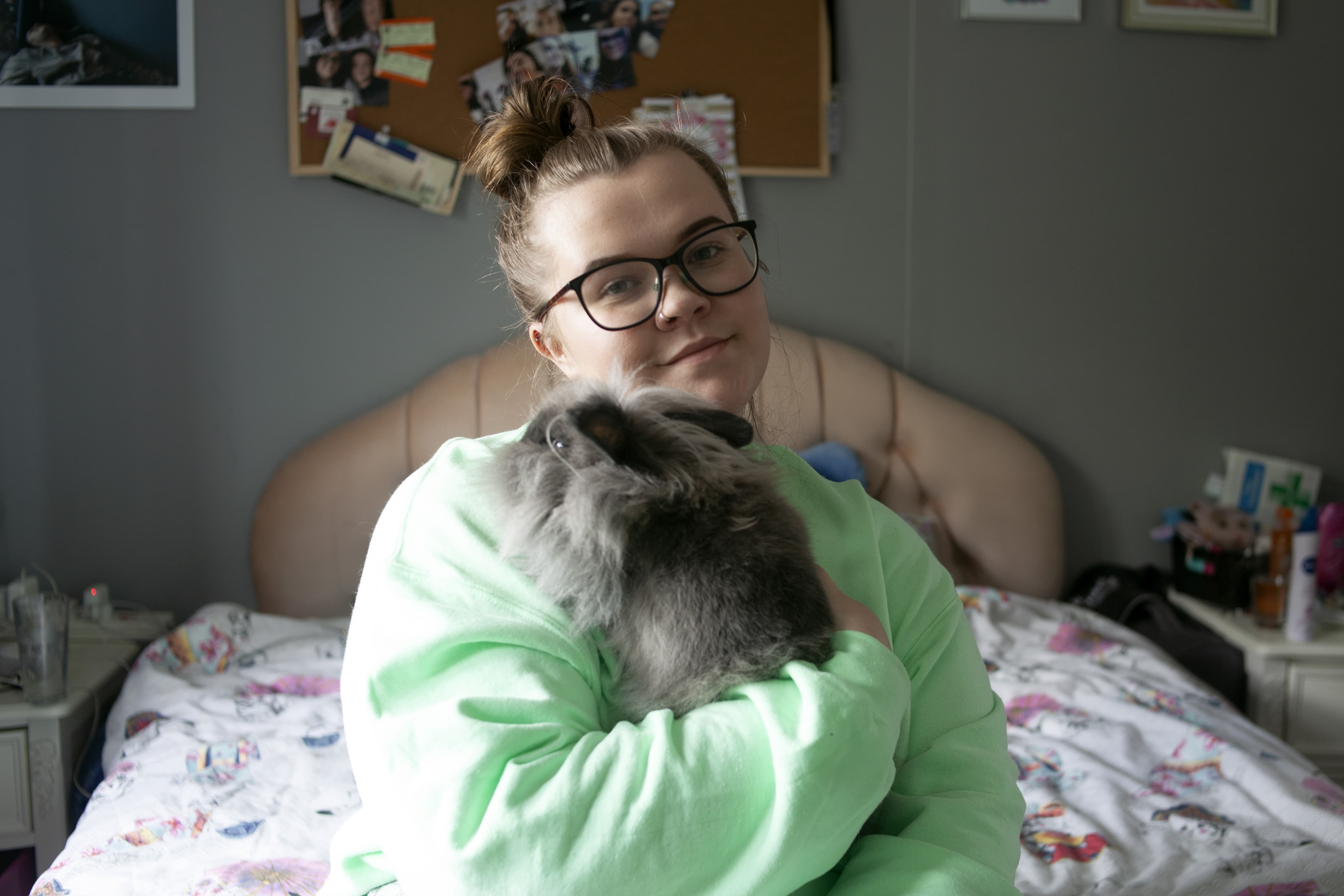 Evie Scarborough Evie is based in Cambridgeshire, UK. Her digital photography typically explores social issues including gender, mental health and autism.