With so many options available, choosing the right camera insurance may seem like a daunting task – which is why we have compiled a list of top camera insurance offerings, as well as some helpful details, to give you a hand choosing the right option.
This will be of great help whether you're looking to insure some expensive equipment that's in your home, you have an upcoming trip that you want to be protected on, or to cover your photography business from any unwanted mishaps.
Camera insurance is a great idea when you own kit too expensive to replace. Many of us enjoy the latest and greatest in camera technology, not to mention a variety of quality lenses, which have no trouble accumulating the total worth to thousands of pounds of gear.
This can spell disaster, even when being careful, as there is unfortunately no guarantee that you can avoid a dropped lens, stolen camera bag, lost memory card or any one of the other countless potential issues. Whatever you want to insure, you will be required to show proof of purchase (often from a UK VAT registered business), as well as your kit being in good working order when you take out the policy – some insurers will only cover equipment that is less than four or five years old, too.
It is also worth noting that many insurers don't state the excess amount (how much you pay before they take over the bill) un-less you read the fine print, so keep this in mind to avoid getting a deal you don't want.
With most insurers allowing you to personalise your cover, here are some of the main options to consider.
Theft & Accidental Damage
This will usually be the bare minimum you are looking for with your camera insurance, and may very well be all you need – these come included in most policies and will cover your items if they are stolen or accidentally damaged.
If you aren't going anywhere then it's certainly worth checking that your home insurance doesn't already have them covered, although for more expensive equip-ment there's a good chance that it doesn't.
Being insured against theft is self-explanatory, however most claims come from accidental damage by the user themselves – cracking your lens glass or water damage can prove very costly if you aren't protected.
New For Old
A common option with many insurers, eligible items can be replaced with a new model if the original gets damaged or stolen. This applies to kit you have owned from new, and your cover will pay out for the replacement for new kit of equivalent value. This allows you to get back shooting with quality equipment that doesn't have a history of breakdown or damage, as well as avoiding any aesthetic wear and tear.
In-Vehicle Cover
Theft from your car can be a common way for gear to be stolen, so it's a great idea to consider get-ting covered for items in your vehicle – this is often where people leave most (if not all) of their equipment for prolonged periods of time, and is more exposed to theft than your home. Most insurers will offer this and, although it is usually at an extra cost, many will feel this is a necessary option to take to avoid having to pay-out for a huge amount of stolen gear.
Equipment Hire
This can be extremely useful if there is an issue with your equipment while you are on a trip or pho-toshoot. This will usually be as an insurance extra, but will cover the cost on any equipment you hire while you wait on a claim for your damaged gear. There is also often the option to get cover on anything you have hired, in the unfortunate case of it being lost, broken or stolen.
EU and Worldwide cover
If you are planning on leaving the country, it is essential that you make sure you are insured wher-ever you go. Some companies have a few options for this, allowing you to choose EU/worldwide, while others have a simple worldwide option that will have you covered anywhere. This is often included in the standard policies, although if you want longer than a few weeks you will likely need to add it as an extra.
Best camera insurance deals

Aimed at: Amateur/Semi-Pro/Pro
Low-end prince (£1k kit): £1.99
Mid-range prince (£3.5k kit): £4.49
High-end price (£7.5k kit): £9.44
Arma Karma are an insurance company that covers up to £7.5k worth of kit – with 5 items on one policy, each worth up to £1500. They cover for loss, accidental damage, and theft, and they're a subscription product, which means you can cancel at any time, or make any amends without additional charge.
Items are covered at home, outside, and abroad. 25% of the commission revenue goes to a charity of your choice when you sign up.
---

Aimed at: Amateur/Semi-Pro/Pro
Low-end price(£1k kit): £2.77 per month
Mid-range price (£3.5k kit): £7.13 per month
High-end price (£6k kit): £9.82 per month
Ripe offers flexible insurance for amateurs, semi-pros and professionals alike, so you are able to tailor your cover to the needs that suit you. The offer starts at £2.77 per month (as of time of writing) based on £1k equipment, although quoted on a higher kit worth £3.5k and cover anywhere inside the UK it rises to £7.13 per month.
There are many other options you can include, such as public liability, theft from a vehicle, mobile and tablet insurance, plus the ex-tension to the EU and worldwide. You can also choose to pay up to £500 excess which significantly lowers the cost, for example £250 excess lowers the previous example's cost to £6.04 per month. Their insurance will cover all of your camera kit, from your main body to your lenses and tripods.
Ripe also has dedicated videographer insurance cover for all of the vloggers and cinematographers out there, plus the firm currently has a 20% discount on all policies.
---

Aimed at: Amateur/Semi-Pro/Pro
Low-end price (£1k kit): £19.99 per year
Mid-range price (£3.5k kit): £82.47 per year
High-end price (£6k kit) £123.54 per year
Placed at the affordable end of the scale, Eversure enables you to finely tune your insurance to fit your needs while remaining in-budget. Underwritten by Ageas, as well as having a Feefo Platinum Award, you know you're in reliable hands considering the price – theft and accidental damage come as standard, as does in-vehicle and new for old cover.
You are able to add specific items, such as drones/computers/laptops worth over £2000, up to the maximum overall cost of £7000. There are also a number of other options available, such as public liability and worldwide cover, while the standard excess sits at £50. Eversure is a good option if you are looking for a cheap price and basic cover.
---
Aimed at: Amateur/Semi-Pro/Pro
Low-end price (£1k kit): £2.78 per month
Mid-range price (£3.5k kit): £8.50 per month
High-end price (£6k kit): £18.06 per month
PhotoGuard is a photography dedicated insurance company, and you can get all of your equipment covered up to £50,000 – this goes for those with video cameras too. In addition to camera bodies, lenses and video cameras, you are also able to insure additional equipment such as drones, lighting and astronomy optics, making it a versatile option.
The standard policy is active anywhere inside the UK, with an allowance for 30 days worldwide travel (you can extend this if you wish), £1m public liability and £10k personal accident, plus in-vehicle, equipment hire and 'lend to a friend' cover. The standard excess you pay will be £100 for a claim under £10k, and £200 for a claim over £10k.
---

Aimed at: Amateur
Low-end price (Camera worth £501-£750): £5.99 per month
Mid-range price (Camera worth £1501-£1750): £13.99 per month
High-end price (Camera worth £2501-£3000): £17.49 per month
Loveit Coverit is worth considering for keen amateur photographers about to hit the road, who have single items that need insuring, worth up to £3000. You are covered for theft, accidental damage, mechanical breakdown, cracked screen, liquid damage and unlimited worldwide cover – making this ideal for those who are going overseas anywhere in the world.
The company has a Feela Platinum Award and good ratings, as well as a 12-month warranty on all replaced items, although the gadgets you can insure are limited to the big names. You will need to provide the place of purchase, which must be a UK VAT registered business, and of course the gadget must be in full working order at the start of your cover.
If you choose to pay annually you have the option of getting a month free, and you can add addition-al gadgets with a 10% discount. Lastly, the excess ranges from £30 to £150 depending on your claim and the cost of your kit.
---
Aimed at: Amateur/Semi-Pro/Pro
Low-end price (1k kit): £2.33 per month
Mid-range price (£3.5k kit): £5.91 per month
High-end price (£6k kit pro) – £16.54 per month
The Insurance Emporium offers competitively priced cover, with the option of tailoring your policy. Its standard insurance offers protection against theft, loss or accidental damage, unattended vehicle, replacement hire, data recovery, public liability, personal accident and worldwide cover, while you have options to extend your protection to water-proof gadgets, helmet cameras and more.
The Insurance Emporium can be a great option for those who will be travelling abroad, as you are automatically covered worldwide – the company also gives reassurance that Brexit won't be affecting any of the policies for the foreseeable future.
Bear in mind that you will need to provide the replacement value if your items are less than four years old, and if it is over five years old you'll need either the market value or replacement value. The standard excess you pay is at £110, and if you're looking at the pro services, the company covers kit up to £50,000.
---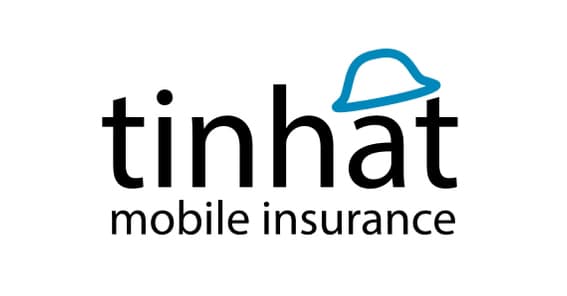 Aimed at: Amateur
Low-end price (£250 kit): £4.49 per month
Mid-range price (£750 kit): £7.49 per month
High-end price (£1000 kit): £8.49 per month
If you are an amateur looking to get insurance for a low-mid level camera, Tinhat may be a good option –  the camera cover is on the cheaper side, protecting gear up to £1000 in value. However, bear in mind that you can only select a purchase date from within the last year, so this won't be for those with older cameras.
The cover takes care of a large variety of headaches, including accidental damage, liquid damage, breakdowns, theft and worldwide cover, as well as replacing any accessories that were lost at the same time as your main gadget (up to £150).
The excess is also reasonable, priced at £75 for an item worth £251-£750 and £100 if item costs over £751.
---
Aimed at: Amateur/Semi-Pro/Pro
Low-end price (£1k kit): £90 per year
Mid-range price (£3.5k kit): £110 per year
High-end price (£6k kit): £130 per year
Specialists in camera insurance, Aaduki claims it enables you to tailor your cover with a more personal approach – you aren't able to get quotes on the website, but rather you talk with the Aaduki team to find out what is right for you. With in-vehicle cover as standard, as well as 60-days worldwide cover also thrown in (unlimited worldwide cover is available), Aaduki is worth considering if you plan on taking any trips with your gear, plus you have all of the usual optional extras if you so need.
The excess for all of the price-ranges mentioned above, as well as those with up to £10,000 of gear, is £150, while the policies are annual. This makes Aaduki a viable option for those with high-cost kit and for whom aren't looking for a short policy.
---
Follow AP on Facebook, Twitter, Instagram, and YouTube.
To read more articles like this one subscribe to our print magazine today. You'll save money every week and enjoy having each issue delivered to your door! Click here