What makes a keen amateur take the plunge and turn professional? Each person has their own story, but it's often a major life event that provides the impetus and the 'it's now or never' spur. For German dog photographer Elke Vogelsang, the decision came after her husband became ill.
'My dog photography began with a 365 project on 1 January 2010,' Elke explains. 'I began it as a diary for my husband, who was suffering from a brain haemorrhage. When he collapsed unconscious in the shower that Christmas, it was the dogs that raised the alarm, so we were able to find him in time. He spent two weeks in a coma and three months with no short-term memory. The project was also a way for me to try to keep up a bit of normality. Fortunately, my husband recovered fully after a few months, but the project lasted much longer.'
Through the project, Elke put her favourite images online. 'This improved my photography and eye for detail enormously,' she says. 'My dogs were my favourite subjects. Until then, I had worked as a freelance translator. But more and more people asked me if I could photograph their dog, too. Stressful times make you think about what you want in life, and that's when I decided to register a business as a photographer and try to spend more time doing what I love.'
Nosing around
While it was a big move, in this case fortune favoured the brave. 'Since 2014, I've been able to live solely on my photography work,' says Elke. 'Frankly, I put much more time into my photography business than I ever put in my translation career, but it's also much more fun.'
Elke is now well known for her 'expressive' pictures of dogs, but this distinctive style came about by accident, rather than design, as she explains: 'There are a lot of photographers who specialise in pet portraiture and lots of young people practising their photographic skills on their pets. You see technically perfect pictures everywhere, taken in the most beautiful locations with wonderful light. I think it's quite difficult to stand out from the crowd.
'It all started with me buying a basic camera – one I could always have with me. I had to experiment with its basic functions, overcome the limitations of the short lens and get decent pictures out of it. It sparked my creativity and led to my "Nice Nosing You" series of funny close-up shots of my dogs' snouts." Elke was also prepared to get to know each dog as an individual in order to achieve more expressive shots. It wasn't too hard for her to find great subjects.
'My own dogs are rescue dogs, but client dogs come in all breeds and their owners are usually fine about me shooting them in more expressive ways,' she says. 'Some dogs are a lot more expressive than others.'
Pet sounds (and pâté)
Needless to say, tricks, treats and sly techniques play their part in getting the dogs to make such wonderful faces. 'Some dogs react to noises,' Elke notes. 'Then there are dogs that do the cutest head tilts whenever you say a word they recognise. There are also mobile apps with barks and other animal sounds, which are quite effective.
'Then I go for treats. Nearly all dogs like liver pâté. Put some on their nose or muzzle and they will start licking it off and make funny faces. Toys can also be an option, but a favourite toy sometimes gets them overexcited.'
That said, Elke notes there are some very cool canine customers. 'Certain dogs aren't motivated by anything,' she says. 'These are a real challenge. You can hear me trying to make high-pitched and all sorts of other strange noises. It's quite embarrassing sometimes. Some older dogs are just too cool to fall for cheap tricks like this!'
Despite her long experience with man's best friend, Elke doesn't consider herself a dog whisperer. 'My dogs are pampered and spoilt, and are not really role models when it comes to behaving well,' she says. 'But since I've met lots of dogs over the past few years, I guess I have gained some insight into their characters and preferences.'
Keep it simple
When it comes to cameras and lighting, Elke keeps it simple, and favours Fujifilm mirrorless gear over DSLRs. 'My lighting equipment is very basic,' she explains. 'I use a Walimex Pro VE Excellence with three flash heads, but I often use only one flash. I love the reflection of an umbrella in the eyes of my subject, so the main flash is equipped with an umbrella while the other two flashes might have strip lights to provide for a rim light on the fur.'
As for cameras, Elke uses a Fujifilm X-T1 and X-Pro2. 'These cameras are compact and lightweight, and offer high quality and user friendliness,' she says. 'For the quirky dog portraits, I usually use a Fujinon 18mm lens as the wideangle effect gives a bit of distortion. People often think that I use a fisheye lens, but a moderate wideangle lens already gives a quirky look when up close to the dog's nose. The more elegant portraits are usually taken with a Fujinon 90mm.'
As well as being funny and touching, Elke's dog portraits are wonderfully sharp. She achieves this by sticking with an aperture of around f/9 in the studio, but a wider aperture outdoors.
'If the dog moves its head even slightly, you can lose the focus,' she explains. 'Therefore, I always put my camera on continuous focusing, even for portraits, and keep the focus point on one eye.'
For the backgrounds, Elke favours a dark-grey cardboard backdrop, which she reckons is perfect for every fur colour. 'And I've got a greenish-blue background, which can easily be turned into all kinds of colours in Photoshop,' she says. 'White backgrounds are better for selling the pictures.'
When it comes to processing, Elke favours plug-ins such as those from Nik or Macphun, rather than heavy Photoshop comping.
Essential tips for starting a dog photography business
The main markets for Elke's work are advertising agencies, the pet food and accessory markets, magazines and newspapers.
'I sell my pictures directly, so I know where they end up,' she adds. 'That's important to me, as I don't want a client's pet being used for an article about aggressive dogs or the horrors of dog poo in parks.'
So what are Elke's tips to help us take more interesting and creative dog portraits? 'First, get familiar with the species you want to photograph,' she says. 'Know the behaviour and body language. When working with animals, be calm and relaxed. Never hassle an animal to get a shot. Make sure the dog is rewarded often and has fun.
'I often hear people say that their dog doesn't like to be photographed. Usually, that's just because the dog hasn't learned that it can be fun. Then, go down to their eye level. Every perspective can be interesting. Shoot portraits in continuous AF mode and keep the AF point on the eye of the dog to accommodate for any movement by you or your subject.
I use a minimum shutter speed of 1/100sec for still dogs, and at least 1/1,000sec for dogs in action. Finally, does your dog have any character traits that make him or her special? Do they know some tricks? Try to find a way to show this in your picture.'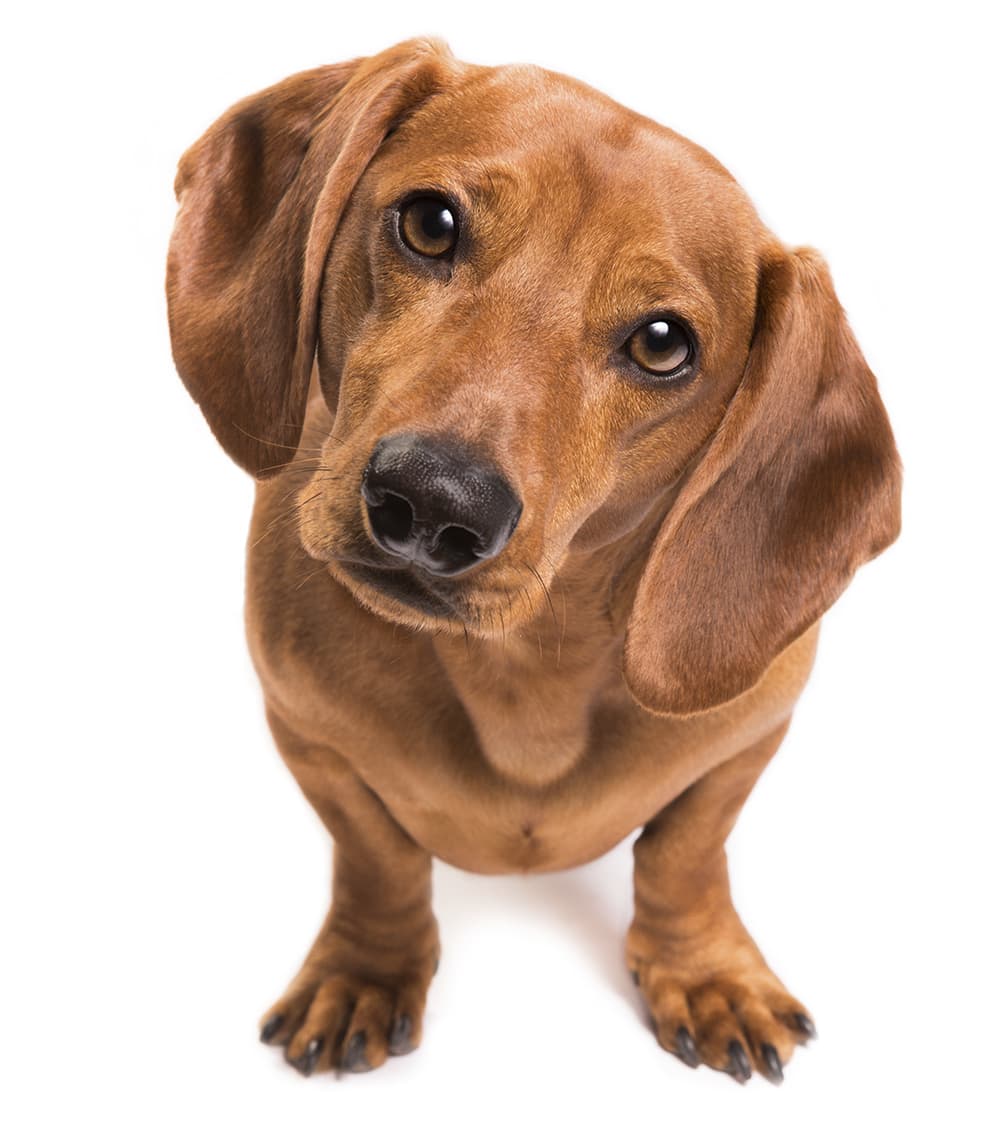 For more information on Elke, visit www.elkevogelsang.com. Details of her forthcoming workshops in Warwickshire can be found at www.bit.ly/dogphotoworkshop.
Need more guidance on photographing pets? Check out our pet photography guide here.
---