If you're looking for pin-sharp close-ups, free of noise and professionally polished, you need to use editing software that is up to the job. Tracy Calder finds out what the best editing software for close-up and macro photography pros prefer.
---
Best editing software for close-up and macro: Adobe Lightroom
Combining image management with non-destructive editing, Lightroom is an intuitive program that excels at organising, managing and locating files. Some photographers use it for editing, but its main purpose is to help you make catalogues of images for specific projects.
Professional photographers often use a combination of Lightroom (for their day-to-day workflows) and Photoshop (for detailed editing work). Lightroom is aimed purely at photographers, whereas Photoshop is used across other creative disciplines, such as graphic design.
Why Alex Pansier likes using Lightroom to edit close-up and macro photography: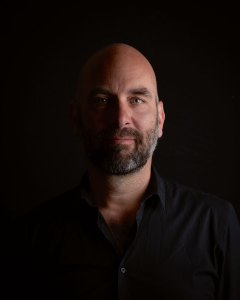 'I find Lightroom CC incredibly convenient for several reasons. Firstly, it stores everything securely in the cloud – it gives me peace of mind to know my photos are safe and accessible no matter where I am. Secondly, it offers just the right amount of editing features without being overly complicated, which makes it user-friendly for beginners and professionals alike. Finally, the platform's mobile compatibility ensures I can access and edit my images on the go, providing unmatched flexibility and convenience. Overall, Lightroom CC has proven to be an essential tool in my photography workflow.'
To see more of Alex's work, check out his website and Instagram.
---
Best editing software for close-up and macro: Affinity Photo 2
Offering impressive speed, power and precision, Affinity Photo 2 is the only fully loaded photo editor integrated across macOS, Windows and iPad. Another major plus point is that it's available without subscription. The program comes with hundreds of time-saving tools including live real-time editing and the near-instant loading of huge image files. Thanks to the app's advanced selection refinement algorithms and tools, you can make extremely precise selections with ease.
Why Andrew Wilson likes using Affinity Photo 2 to edit close-up and macro photography: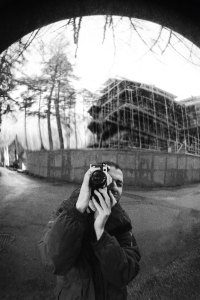 'I enjoy using Affinity Photo as it's a quick and efficient piece of software. For close-up photography this has been helpful to carry out post-processing tasks, in particular to focus stack multiple photos of the same subject together to extend the depth of field, but also for retouching objects such as jewellery to clean up imperfections and reflections. I've also found that layering close-up photos such as textures and playing with the blend mode can create abstract, unusual and unexpected imagery.'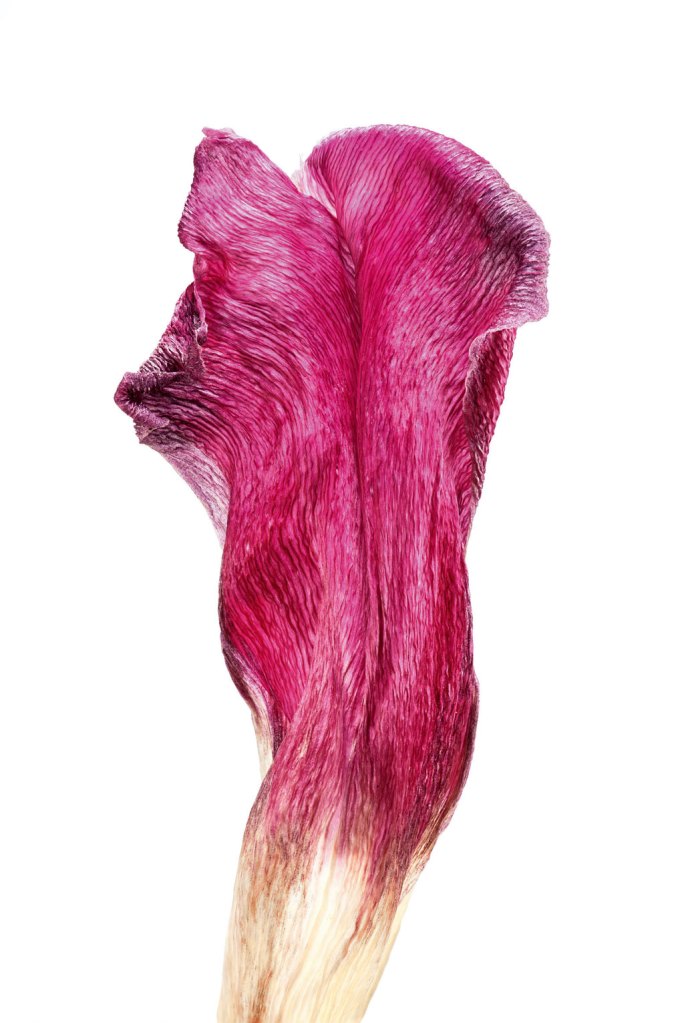 To see more of Andrew's work check out his website and Instagram.
Read our Affinity Photo 2 Review.
---
Best editing software for close-up and macro: Helicon Focus
Helicon Focus allows multiple image files (each taken at a slightly different focal distance) to be combined to extend depth of field. This technique is particularly popular with macro and close-up photographers who are often trying to get subjects close to the camera pin-sharp. Other software programs (including Photoshop) can handle a focus stack, but dedicated software such as Helicon Focus (and Zerene Stacker) will arguably do the job quicker and with a higher degree of accuracy.
Why Benjamin Salb likes using Helicon Focus to edit close-up and macro photography: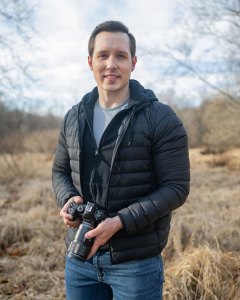 'Helicon Focus is the most critical part of my macro workflow because I rarely take single shots. It's a powerful, dedicated stacking tool that integrates well with other photo-editing programs. The development team in Ukraine continually solicits feedback from end users and each update enhances its capabilities. I previously used Photoshop for stacking, but once I started merging more than 20 frames, it ate up all of my computer's resources. Helicon Focus can handle hundreds of frames without issue, and the post stack clean-up is easy.'
To see more of Benjamin's work check out his website and Instagram.
---
Best editing software for close-up and macro: Topaz Noise AI
The aim of Topaz Denoise AI is to eliminate noise while actually recovering detail. The software has been developed using 'deep learning' whereby data from millions of images teaches the software to distinguish between real image detail and noise – something that would have been impossible a few years ago. The program can handle JPEGs and raw files (the latest version has been trained to produce high-quality results from the extra sensor information in raw files).
Why Ann Newman likes using Topaz Noise AI to edit close-up and macro photography: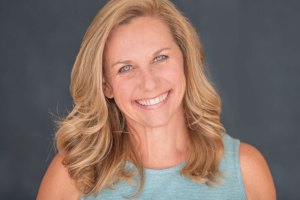 'To control noise, after adjusting for exposure, tone, and colour, I run most photos through Topaz PhotoAI (in the past, Topaz DeNoise). If the image needs sharpening, then Topaz PhotoAI or Topaz Sharpen can make those adjustments. The software is intuitive and convenient as a plug-in for Adobe Lightroom or Photoshop. There are four settings to control the adjustments (standard, clear, low light, and severe noise). You can view the possible results before committing. Topaz also handles JPEGs, so you have an excellent resource if you need to enhance a cellphone photo. The frequency of software revisions needed to keep the software current might appear as a downside. However, having used Topaz for several years, I'm amazed by the enhancements the company has achieved with each rendition, a testament to its commitment to the product.'
To see more of Ann's work check out her website and Instagram.
---
Best editing software for close-up and macro: Nik Silver Efex Pro
If black & white is your thing – and you're looking for something more than a simple desaturation tool – then the darkroom-inspired controls offered by Nik Silver Efex are hard to beat. Using unique algorithms, alongside a vast array of tools and adjustment panels, Nik Silver Efex gives you complete control over brightness, contrast, tones and transitions in your image. You can also select from a range of filters and effects to emulate the look of classic film emulsions including Ilford Delta 100 and Kodak Tri-X 400.
---
Best editing software for close-up and macro: Skylum Luminar Neo
Thanks to an impressive array of AI photo-enhancement tools, Skylum Luminar Neo allows you to carry out major and minor photo enhancements with ease. You can sharpen, focus stack, remove backgrounds and noise (alongside other tasks) with tools developed using artificial intelligence (AI). The interface is designed to be intuitive, which means complicated multi-step tasks are automated with clever AI-powered controls.
Read our Skylum Luminar NEO Review
---
Best editing software for close-up and macro: Adobe Photoshop
Photoshop is the go-to application for countless photographers, designers and graphic artists as it allows everything from minor retouching to dramatic photo collages and composites to be created. Photographers, in particular, enjoy the chance to carry out detailed editing work via the use of tools that allow them to crop, remove objects and make advanced adjustments to colour, light and layers. While Lightroom is great for image organisation and basic editing, Photoshop offers greater creative flexibility.
Why Peter Juzak likes using Adobe Photoshop to edit close-up and macro photography: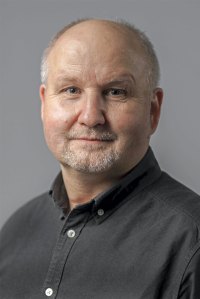 'I like to use Photoshop CC in conjunction with Topaz DeNoise AI to develop my microcrystal images. To begin with,
I adjust the highlights, exposure, contrast, texture and clarity as well as removing haze and applying slight sharpening in Adobe Camera Raw. Next, I export to Photoshop and adjust the depths/highlights.
To see more of Peter's work check out his website.
---
Best editing software for close-up and macro: Zerene Stacker
Primarily designed 'for challenging macro subjects and discerning photographers', Zerene Stacker allows multiple image files (each taken at slightly different focal distances) to be combined to extend depth of field – this makes it ideal for landscape and architectural images as well as close-ups.
Some digital cameras have in-built focus stacking options, but dedicated programs such as Zerene Stacker (and Helicon Focus) have the edge. Zerene Stacker can handle seriously large files as well as offering full control over all the stacking parameters, unlimited stack depth (from two to 1,000s if required) and, rather handily, automatic alignment and scale correction. One of the company's mantras is, 'Better images, less work.' Amen to that!
Why Andy Sands likes using Zerene Stacker to edit close-up and macro photography: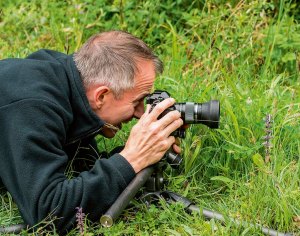 'I find Zerene Stacker simple and quick to use. I process the stacks as Dmax and Pmax and then combine the results in Photoshop. One of the best features is the easy ability to choose individual images and retouch from single frames to the final stack.'
To see more of Andy's work check out his website and Instagram.
---
Related articles:
---