Sony FE 24mm F1.4 GM sample images
With just a couple of days to go until Photokina – the photographic industry's biggest trade fair – kicks off in Cologne, the build-up has been dominated by Canon and Nikon's announcements of new full-frame mirrorless systems. Sony, in contrast, has released just a single new lens, in the shape of the FE 24mm F1.4 GM large-aperture wideangle prime. There's no sign of the much-anticipated Alpha 7S III, or a new APS-C camera body.
However with its latest lens, it's clear that Sony wants to recapture at least some of the narrative from its heavyweight rivals. It even went so far as to invite a number of European journalists on a short trip to Sicily to try it out before launch – something that's extremely unusual for just a single lens. You can read more about the lens here.
I was one of this select group, and it quickly became clear that Sony wanted to spend at least as much time re-iterating its credentials as a leading camera maker as talking about its new optic. Specifically, that it's been making its full-frame mirrorless system for five years now, and offers a comprehensive range of cameras and lenses that you can buy today – not at some unspecified point in the future. Canon and Nikon, in contrast, are offering first-generation cameras and initially just a few native lenses.
Announcing a 24mm f/1.4 lens may not be the most obvious way of doing this, but Sony has always danced to its own tune. In a way, it reinforces the fact that almost all of the core lenses serious photographers might want to use are already available in the FE lineup, and any new launches from now on will have somewhat more niche appeal. Indeed Sony is making a big deal of the fact that this is the 30th lens in its FE range (although a quick look at the small print reveals that this count includes two teleconverters, along with ultra-wide and fisheye converters that only work with the FE 28mm F2 prime).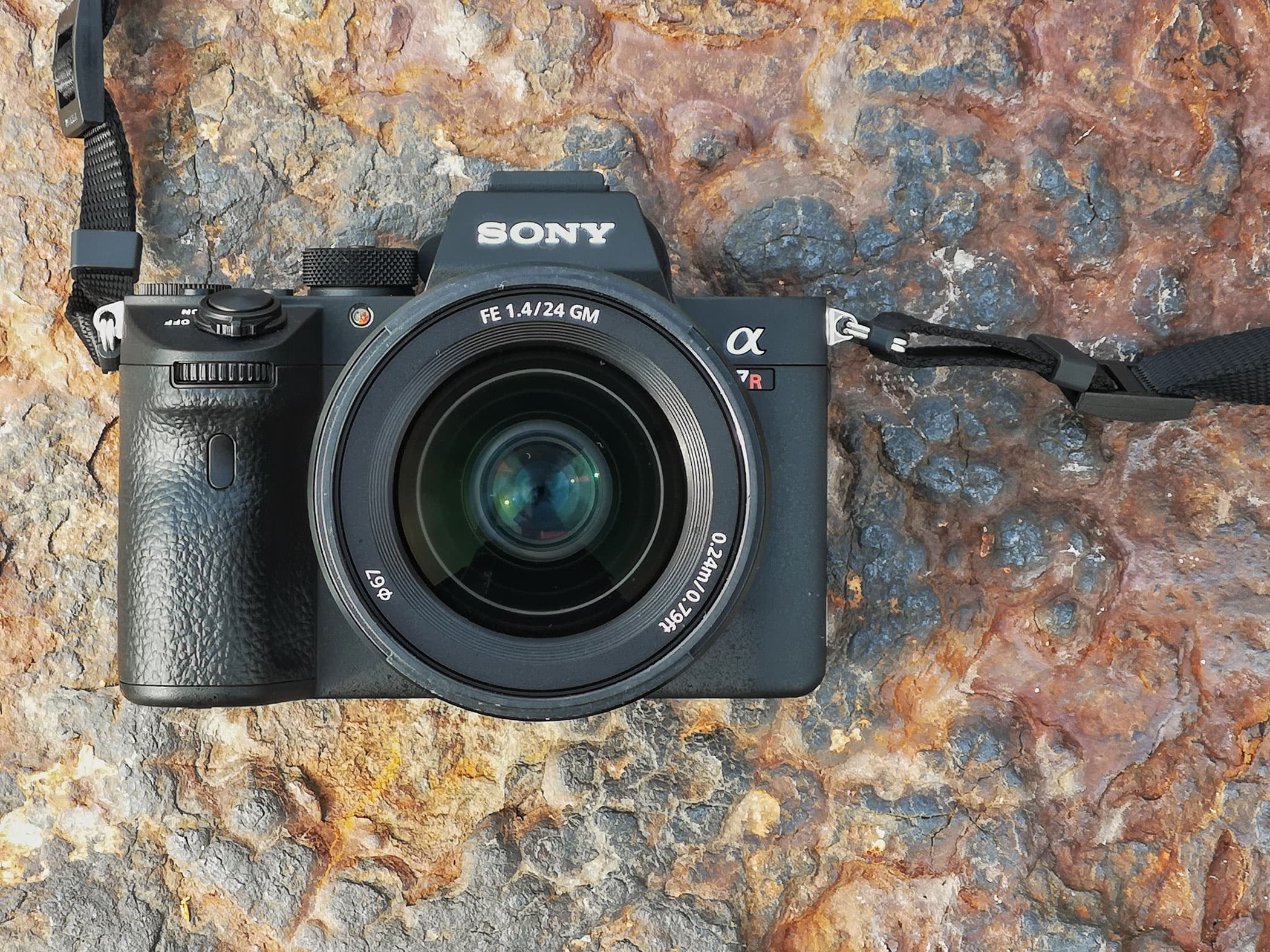 That said, Sony is clearly also very proud of its new 24mm f/1.4, and after a few hours of shooting with it, I can see why. Firstly, it's noticeably smaller and lighter than SLR equivalents, and a much better match to the camera in terms of size and weight than Sony's previous f/1.4 primes. Secondly, it's a joy to use, with a traditional aperture ring and silent, decisive autofocus. But most importantly, optically it's absolutely phenomenal, giving superbly sharp images at every aperture.
Crucially, in contrast to most wide primes, the corners of the frame stay remarkably sharp at large apertures, without the 'stretched' appearance that's a common characteristic of wideangle lenses. Some colour fringing due to chromatic aberration is visible if you go looking for it, but it's impressively well-suppressed. Overall this already looks like a fantastic addition to the G Master range.
But don't just take my word for it; examine the images to see for yourself. I've included a mix of portraits and landscapes shot on the 42.4MP Alpha 7R III, along with two aperture series: one with a flat wall, another more three-dimensional. Remember though that this just reflects a few hours shooting, and the cloudy conditions precluded much in the way of testing for how the lens deals with high-contrast situations and flare, or how it renders sun-stars. Hopefully we'll get hold of the lens again soon to assess these characteristics, and more, in a full review.