One of the quickest shortcuts to kick-starting your creativity is by buying a new lens. Acquiring an optic that can do something distinctly different to your existing kit – zoom wider or longer, focus closer or more selectively, or simply apply a different look to your images – can help you see and interpret the world in a different way. The only problem is, such lenses are often expensive to buy new.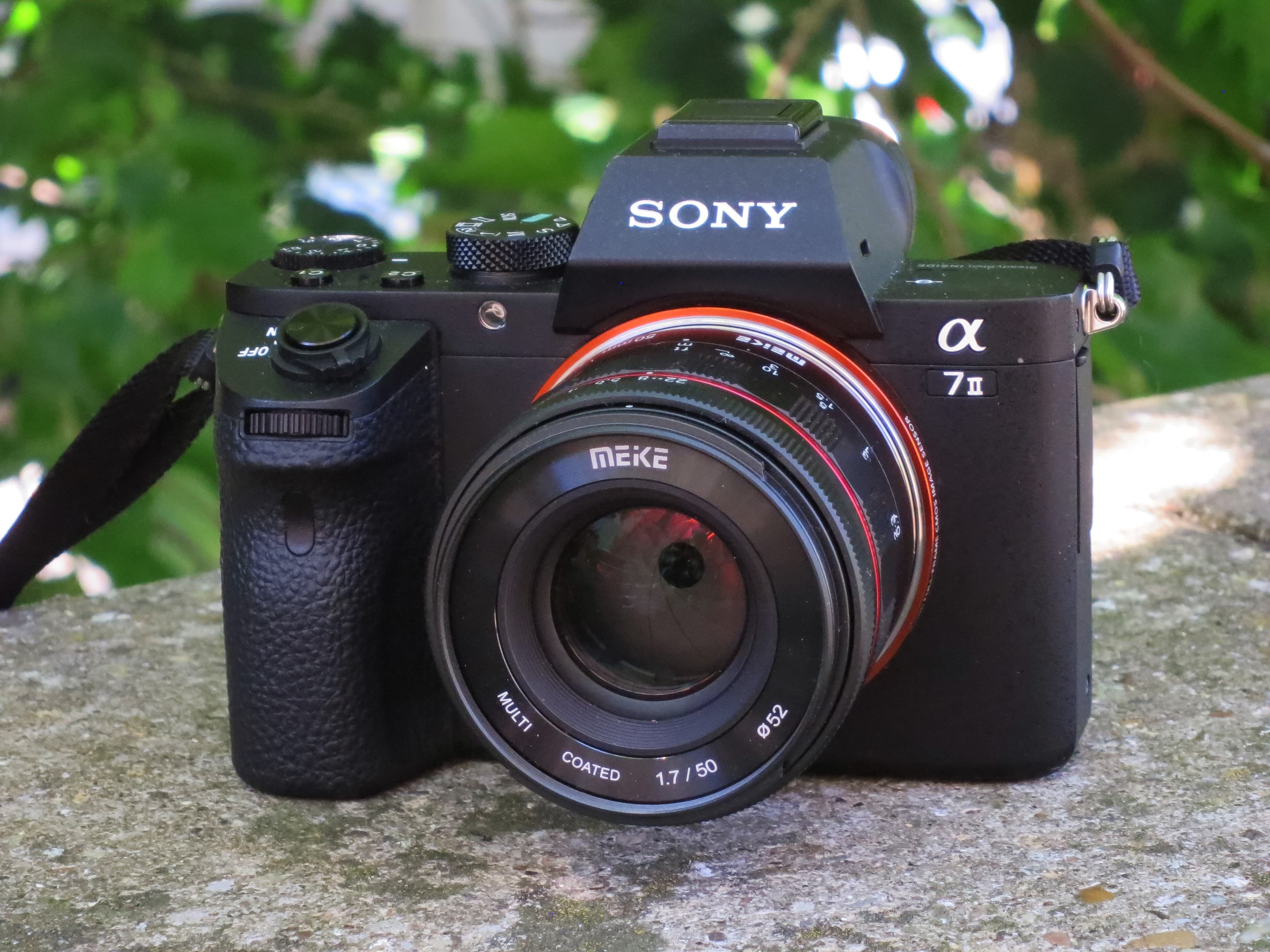 Venture onto Amazon and eBay, however, and you'll find plenty of lenses at low prices, including some brand-new lenses coming out of China. Indeed there are now quite a few companies making inexpensive manual-focus primes for mirrorless cameras, with more lenses showing up all the time from emerging brands such as 7artisans, Kamlan, Meike and Neewer.
DSLR users aren't quite so well served, not least because they don't work well with manual lenses; however Yongnuo make some very cheap autofocus lenses for Canon and Nikon users. There are also some unconventional creative optics around from the likes of Lensbaby, and they can be worth considering too. I tried out a selection of budget options to find out which are any good, and those that are better left alone.
Fujian 35mm f/1.7
At a glance:
£20
For mirrorless
Covers APS-C
Fits most cameras via C-mount adapter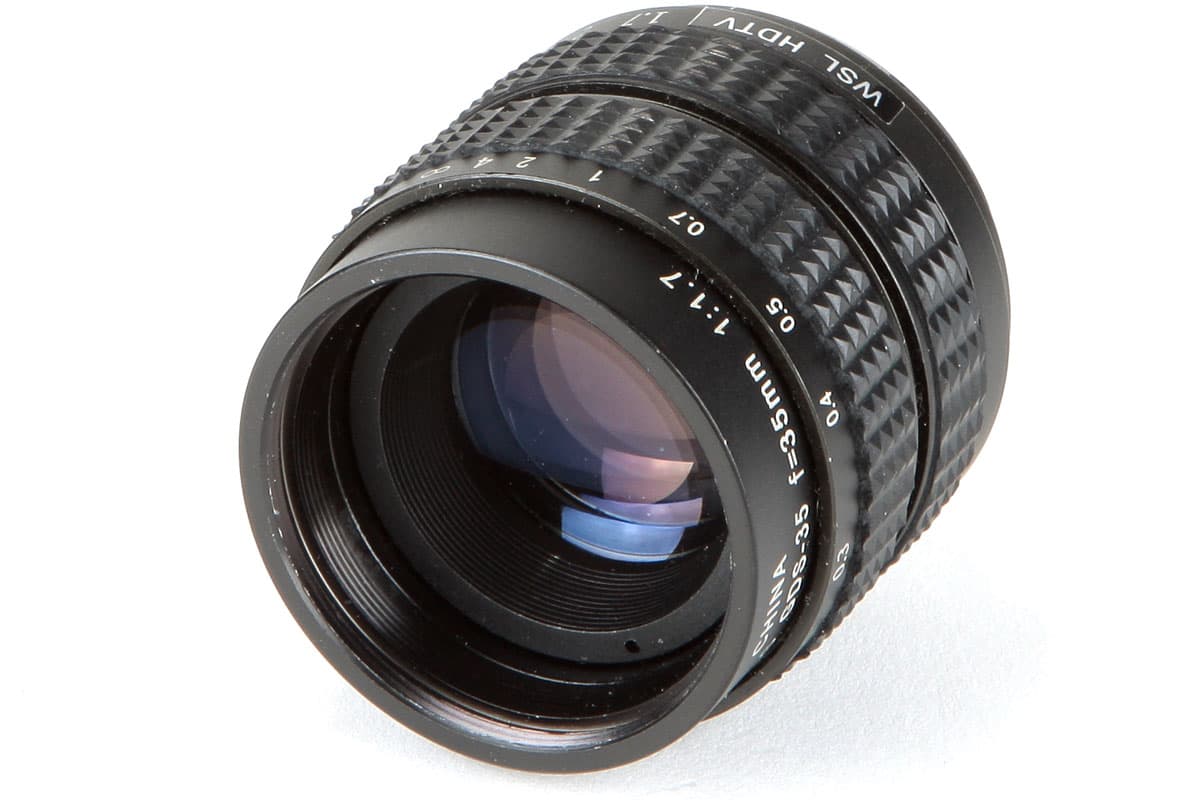 One of the first lenses to be widely adopted by Micro Four Thirds users in the system's early years, the Fujian 35mm f/1.7 is something of a cult classic. It's a CCTV lens with a screw-thread C-mount, which means it can be adapted to work on almost any mirrorless camera. Unusually for such a lens, however, it fully illuminates an APS-C image sensor, with no vignettting. But this isn't the same thing as saying its image circle properly covers APS-C; instead it's only remotely sharp in the middle of the frame, with huge levels of blur into the corners. Because of this, I like it best on Micro Four Thirds, where it makes for an interesting short telephoto portrait lens.
Despite its robust-feeling metal construction, mechanically this lens is pretty crude. The slim cylindrical barrel has twin rings for focus and aperture control; on mine they're both a bit scratchy. The rudimentary 6-bladed aperture is massively asymmetric when stopped down, and there's no index mark on the barrel to indicate its setting – I painted one on myself. But you don't buy this lens to stop it down – it's all about the interesting pictures you can get at large apertures.
This lens's signature look is a sharp centre with blurred edges, which when used at large apertures, makes it great for isolating your subjects. With the right kind of background, it gives characterful swirly bokeh. It's entirely a lens for creative photography, and won't suit everyone, but it's a lot of fun to play with.
NewYi 35mm f/1.7
At a glance:
£35
For mirrorless
Covers APS-C
Fits most cameras via C-mount adapter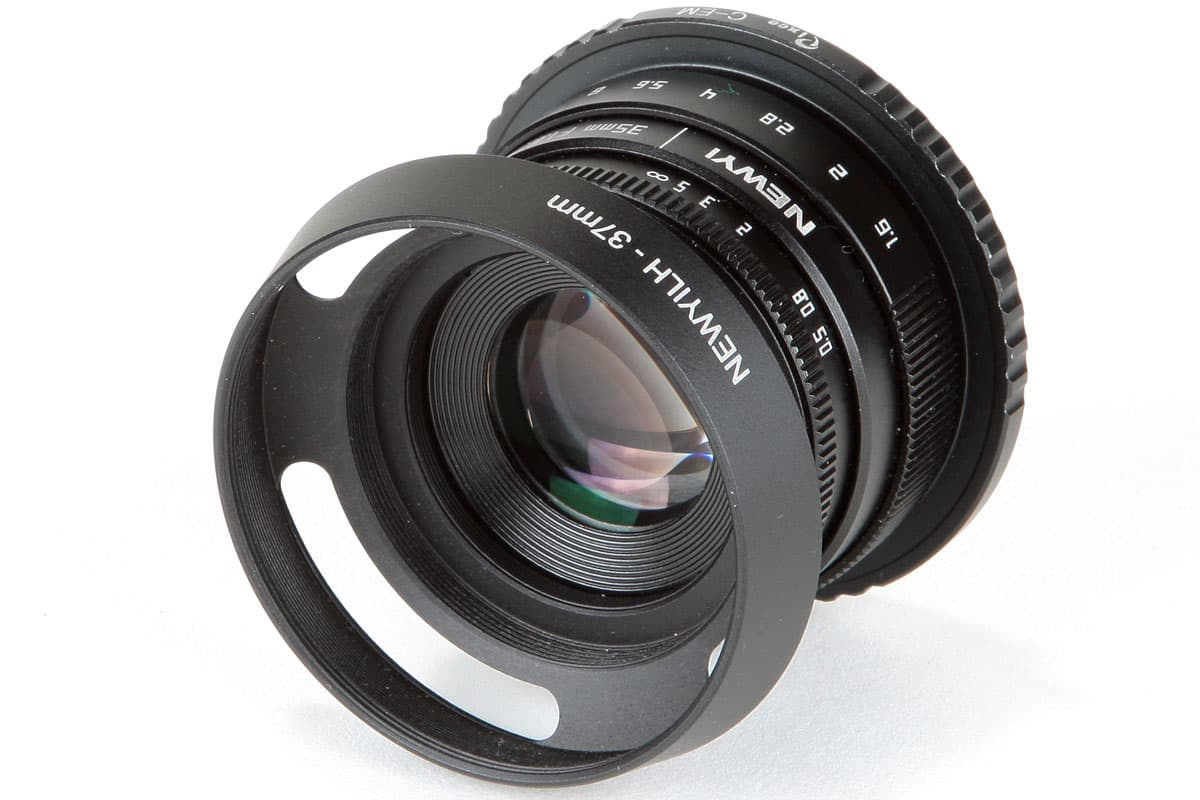 You'll find this curiosity advertised on eBay as a Fujian 35mm f/1.7, presumably to take advantage of that lens's cult popularity. But while it might conceivably use the same glass, it's a very different design. It's still a C-mount optic, which means adapters are available for every mirrorless mount, but it has a completely different housing that sports conventional-looking aperture and focus rings. It's also shorter, lacking the built-in front shading of the CCTV lens, and has a considerably nicer 12-blade circular aperture diaphragm.
You can buy the lens either alone, or in a set with a metal hood and the mount adapter of your choice – mine is set up for Canon EF-M. Screw the lens into your adapter and you'll almost certainly find the focus and distance scales pointing in a random direction, but it's possible to fix this by adjusting the rotating mount, via four set-screws at the base of the lens. You won't find this explained in the instructions, though, because there aren't any.
Optically this lens is much like the Fujian, with a small central sharp region corresponding to the tiny sensor size it was originally designed for, surrounded by ever-increasing blur and vast curvature of field. It's hugely prone to flare from bright light sources, so getting the hood makes sense; alternatively, this effect can be used creatively. On mine the aperture and distance markings bear little relationship to reality, but that's not necessarily a problem, as you're unlikely to use them to set focus and exposure anyway.
This absolutely isn't a lens for conventional photography, but it can be really interesting for selective focus shooting, giving quirky swirly bokeh and much greater subject isolation than its maximum aperture might suggest. It may cost more than the Fujian CCTV lens, but it's rather nicer to use.
DJ Optical Discover 25mm f/1.7 (7artisans 25mm f/1.7)
At a glance:
£60
For mirrorless
Covers APS-C
Canon EF-M, Fujifilm, Micro Four Thirds, Sony E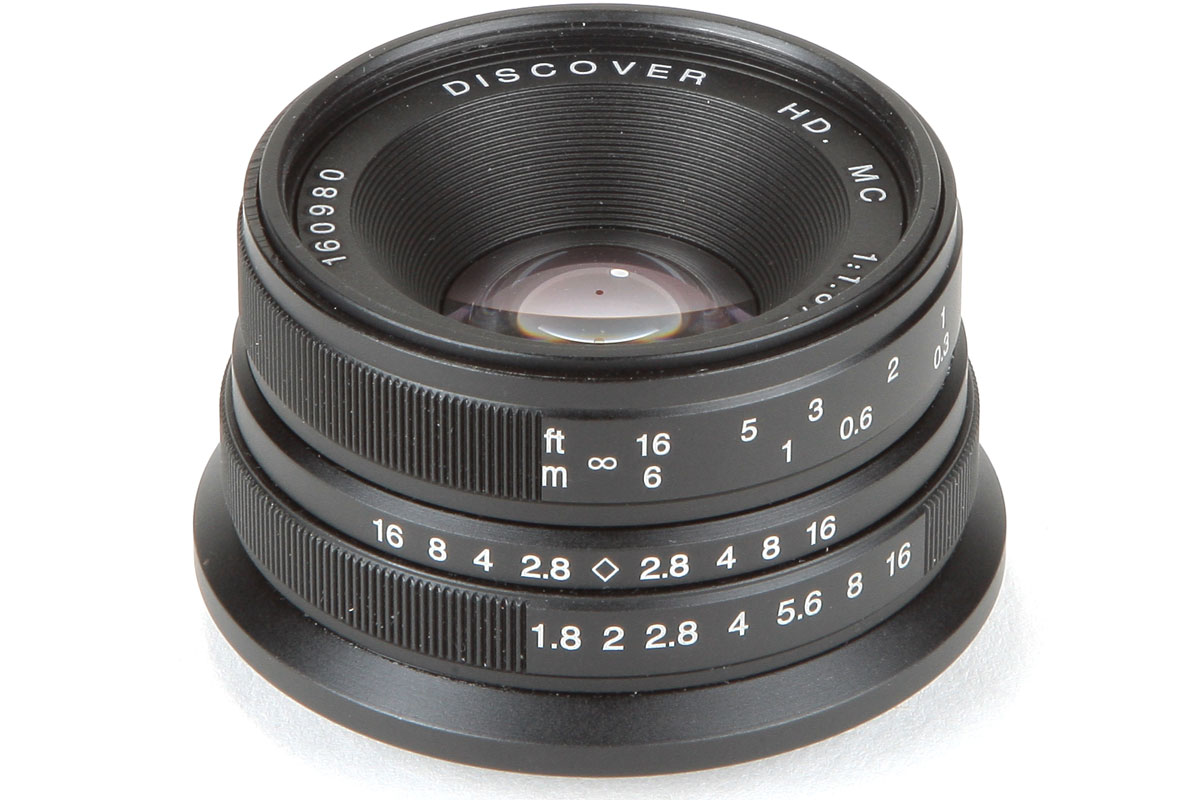 This lens is now mostly sold under the 7artisans brand, although my Micro Four Thirds-mount example sports an older Discover label. In principle, it comes from the same stable as the Viltrox 35mm f/2, but it's so different aesthetically and optically that it's difficult to believe they originate from the same design house.
Compared to the spartan look of the 35mm f/2, this one is somewhat fussier, with a flared section around the unusually large-diameter mount section. The aperture ring is a bit broader and easier to use too, but has no click stops. The filter thread is 46mm, and the minimum focus is just 18cm.
Used on Micro Four Thirds, this lens performs the same role as the 50mm f/1.8 primes that used to be sold with 35mm film SLRs. Its optical character is pretty similar too: it's sharp in the centre at full aperture, but noticeably softer in the corners, with a touch of vignetting that does a nice job of framing the subject. Stopped down to f/5.6, it's sharp right across the frame. There's a little barrel distortion, but it's far from troublesome.
I really like this lens: it focuses smoothly, gives really attractive images with plenty of detail and attractive bokeh, and you won't find yourself confusing the aperture and focus rings. It makes an interesting alternative to Panasonic's inexpensive autofocus Lumix G 25mm f/1.7, as this kind of manual-focus lens gives a more hands-on shooting experience that makes you feel like you're the one creating the image, rather than letting the camera do it.
Neewer 50mm f/2 (Meike 50mm f/2)
At a glance:
£72
For mirrorless
Covers APS-C
Canon EF-M, Fujifilm, Nikon1, Micro Four Thirds and Sony E mounts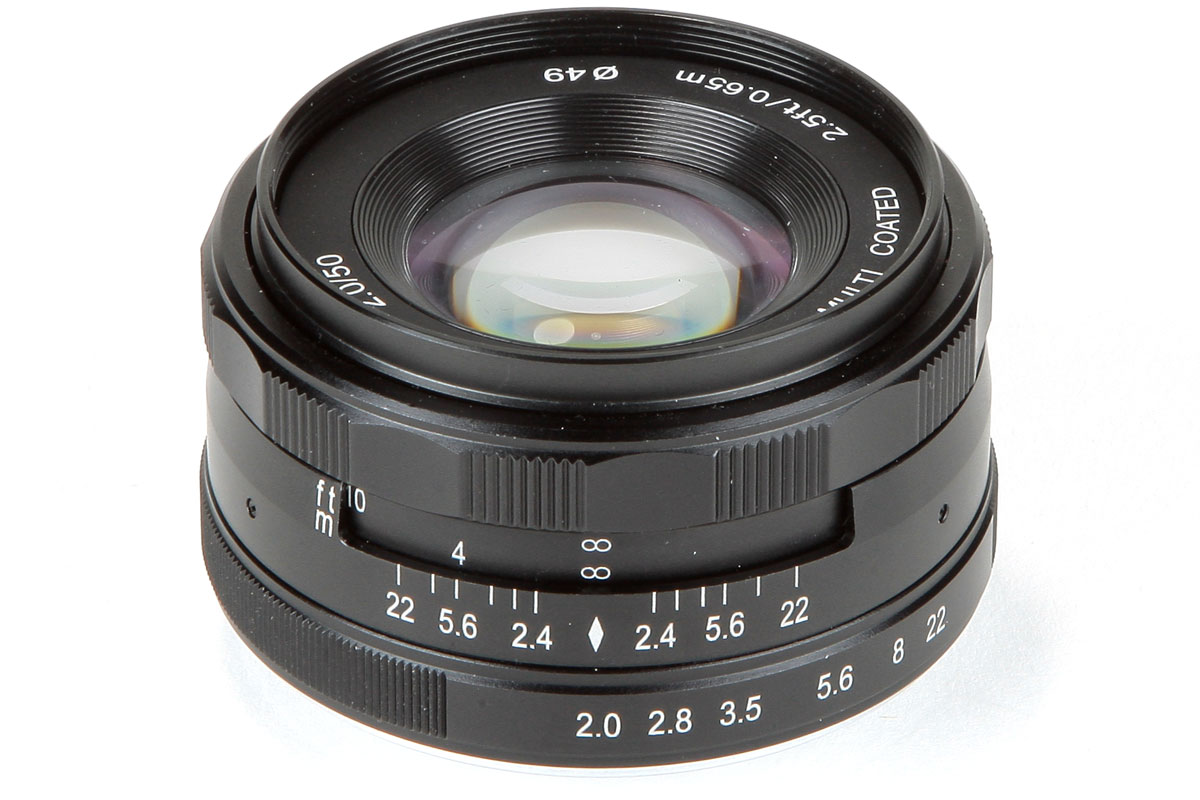 This is one in a family of four similarly-styled lenses designed for APS-C mirrorless cameras, alongside 25mm f/1.8, 35mm f/1.7 and 28mm f/2.8 pancake designs. As is often the case with these lenses, you can find it sold under several brands, but while mine has a Neewer badge it's more widely sold as a Meike. Stylistically it harks back to classic M42 Pentax Takumars, with a scalloped manual-focus ring and a cut-out for the distance and depth-of-field scales. The all-metal barrel exudes quality, and both the aperture and focusing rings rotate beautifully smoothly. It even comes with an equally vintage-feeling push-on lens cap. Overall, this lens feels far more expensive than it actually is.
As usual for this kind of lens, the aperture ring is directly coupled to the diaphragm. This means you always view at the taking aperture, which gives an accurate preview of depth-of-field. Quirkily the ring itself is labelled f/2, f/2.8, f/3.5, f/5.6, f/8 and f/22, for no apparent reason other than to give an even spacing between the numbers. There's also a depth of field scale, which at first sight looks quite sensible until you realise that the widest marking is f/2.4. The minimum focus distance is a distinctly pedestrian 65cm, and the lens accepts 49mm filters.
Functionally, this lens behaves as a short-telephoto portrait prime of 75-80mm equivalent on APS-C, or 100mm equivalent on Micro Four Thirds. Unlike some of the other lenses here, it doesn't really impose any distinct character on you while you're shooting. Instead it's a fundamentally well-behaved lens that's easy to focus and handles nicely on a small mirrorless body. Indeed at just 32mm long, it's considerably smaller than using an adapted SLR lens. You just have to watch out for flare when shooting into the light.
When you examine your pictures after shooting, though, you'll really start to appreciate this lens's particular charms. It give nice sharp images with attractive background blur, making it a lovely option for selective focus, shallow depth-of-field shooting. It would pair nicely with a 25mm f/1.8 prime for both APS-C and Micro Four Thirds users.
Meike 50mm f/1.7
At a glance:
£115
For mirrorless
Covers full-frame
Sony E-mount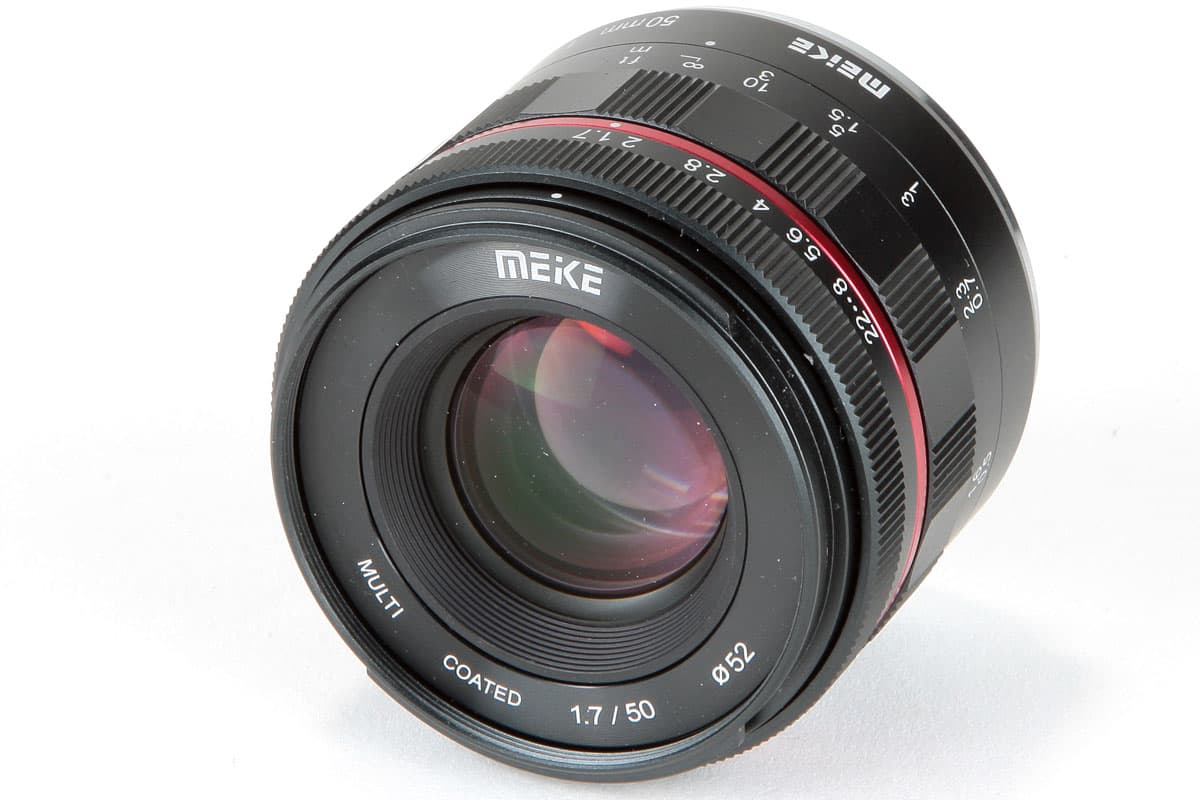 This new optic is probably the cheapest native E-mount, full-frame lens available for Sony Alpha 7 users. At first sight, it looks very similar to the fast 50mm primes that were near-universally supplied with 35mm manual-focus SLRs in the 1970s and 1980s. However while it clearly uses a similar double-Gauss formula with 6 elements in 5 groups, a closer look reveals that it's not merely an old SLR design with an adapter tube added. Instead the optical design has been reworked to be more symmetrical, with a larger rear element. This allows the entire lens unit to be positioned closer to the sensor, giving a more compact overall size. Indeed it's fully 10mm shorter than Sony's own autofocus FE 50mm f/1.8.
In terms of construction, the lens uses an all-metal barrel, embellished by a metallic red ring at the front of the broad manual-focus ring – a design flourish that's shared with several of the firm's other lenses. The clickless aperture ring is placed at the front of the barrel, directly controlling the 12-bladed diaphragm that gives a near-circular opening at all settings. The lens focuses down to 50cm, and a bayonet mount for the supplied petal-shaped plastic hood surrounds its 52mm filter thread.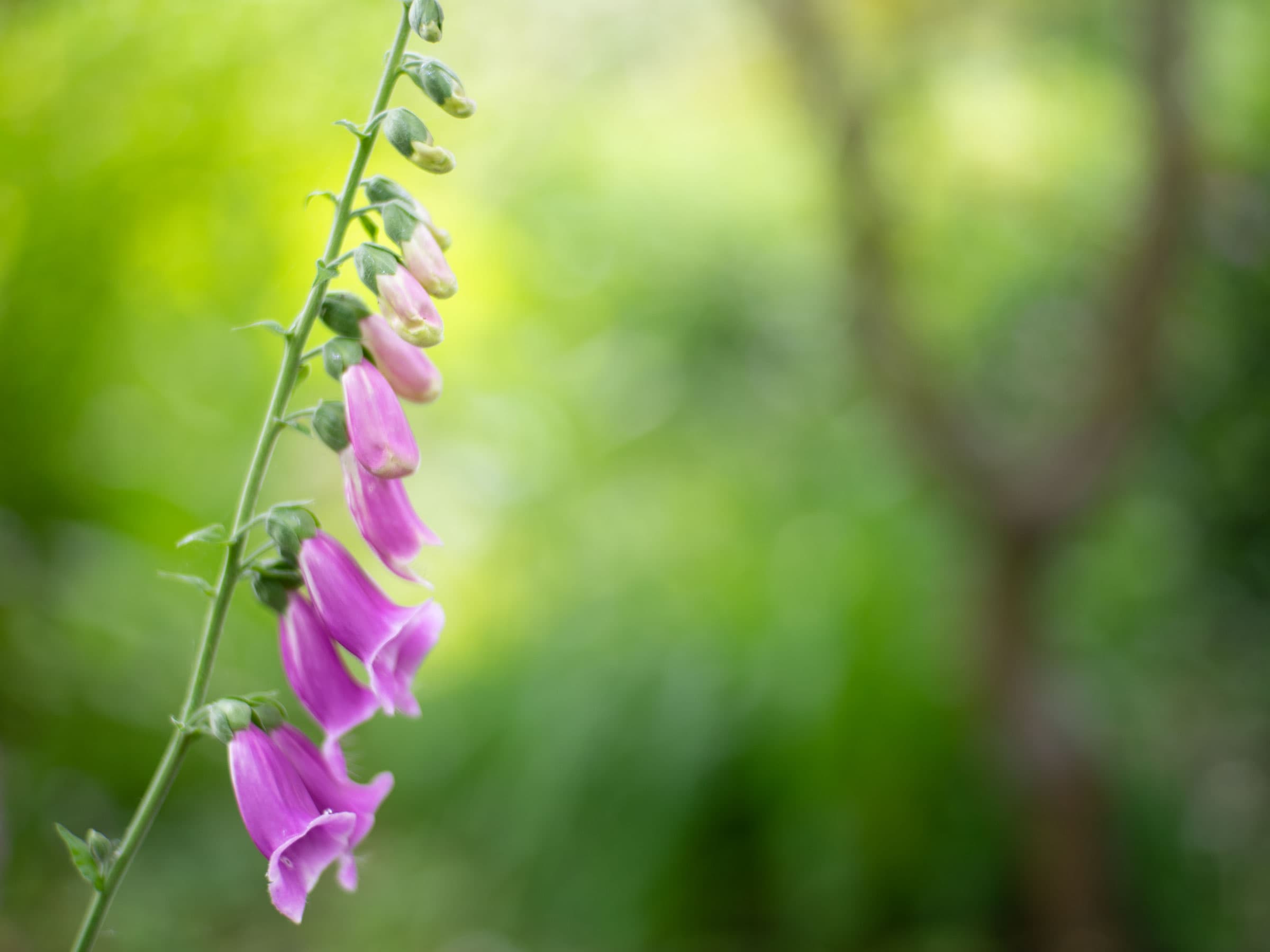 Ergonomically, this perhaps isn't the best of the lenses on test here. Both of the control rings are distinctly stiff, and while this might help videographers get smooth, controlled focus pulls, it hinders photographers who wish to make quick adjustments. There are no depth-of-field markings for zone focusing, and the spacings between the smaller apertures from f/8 to f/22 are tiny, despite these being commonly used on full-frame cameras. Finally, the aperture ring is difficult to distinguish from the focus ring by touch alone, and I found it all-too-easy to operate the wrong one when shooting with the camera to my eye.
The results, however, are worth it. The lens is sharp in the centre at f/1.8, and while the corners are soft at large apertures, they sharpen up very nicely by f/8. Naturally there's some vignetting at large apertures, but a gentle fall-off profile means it's not at all offensive, and it disappears by f/4. There's no visible distortion or lateral chromatic aberration, and background blur is rendered attractively. It's a great modern interpretation of the classic 'nifty 50'.
DJ Optical Viltrox 35mm f/2 (7artisans 35mm f/2)
At a glance:
£160
For mirrorless
Covers full-frame
Canon EF-M, Fujifilm, Micro Four Thirds, Sony E
For a long time, this lens's claim to fame was being the cheapest full-frame E-mount lens available. It's since been eclipsed by the Meike 50mm f/1.7, but still promises excellent value. It's mostly sold under the 7artisans brand, but mine has a Viltrox badge. At just 42mm long, it's one of the smallest lenses you can use on a Sony Alpha 7.
First impressions are really positive. The robust-feeling, weighty metal barrel has a smoothly-rotating focus ring, complete with distance and depth of field scales. A slim traditional aperture ring adjacent to the camera body closes the 10-bladed diaphragm down directly; it clicks firmly at full-stop increments, but with large enough gaps to be set at intermediate positions. The 43mm filter thread is surrounded by a shallow slide-out lens hood, and the minimum focus is 35cm.
Optically, though, this lens is best described as patchy. While it's advertised as covering full-frame, image quality is downright poor towards periphery of the image, with massive vignetting and barely any corner detail when shot at f/2. Even stopped down, the corners never properly sharpen up with distant subjects. However at closer range it's possible to get images that are pretty sharp across the frame, at least when stopped down to f/8 or so. Alternatively you can take advantage of the f/2 aperture for selective focusing. Overall, though, this lens is probably better suited to APS-C cameras.
If you can pick up this lens cheaply it's worth a play, but to me its questionable optics outweigh the benefits of its fast aperture, at least on full-frame. For most purposes, you'd probably be better off using an adapted 35mm f/2.8 from an old manual-focus film system. Likewise, I'd recommend Alpha 7 users who can stretch to £250 or so should buy the autofocus Samyang AF 35mm f/2.8 FE instead.
Kamlan 50mm f/1.1
At a glance:
£170
For mirrorless
Covers APS-C
Cannon EF-M, Fujifilm, Sony E and Micro Four Thirds mounts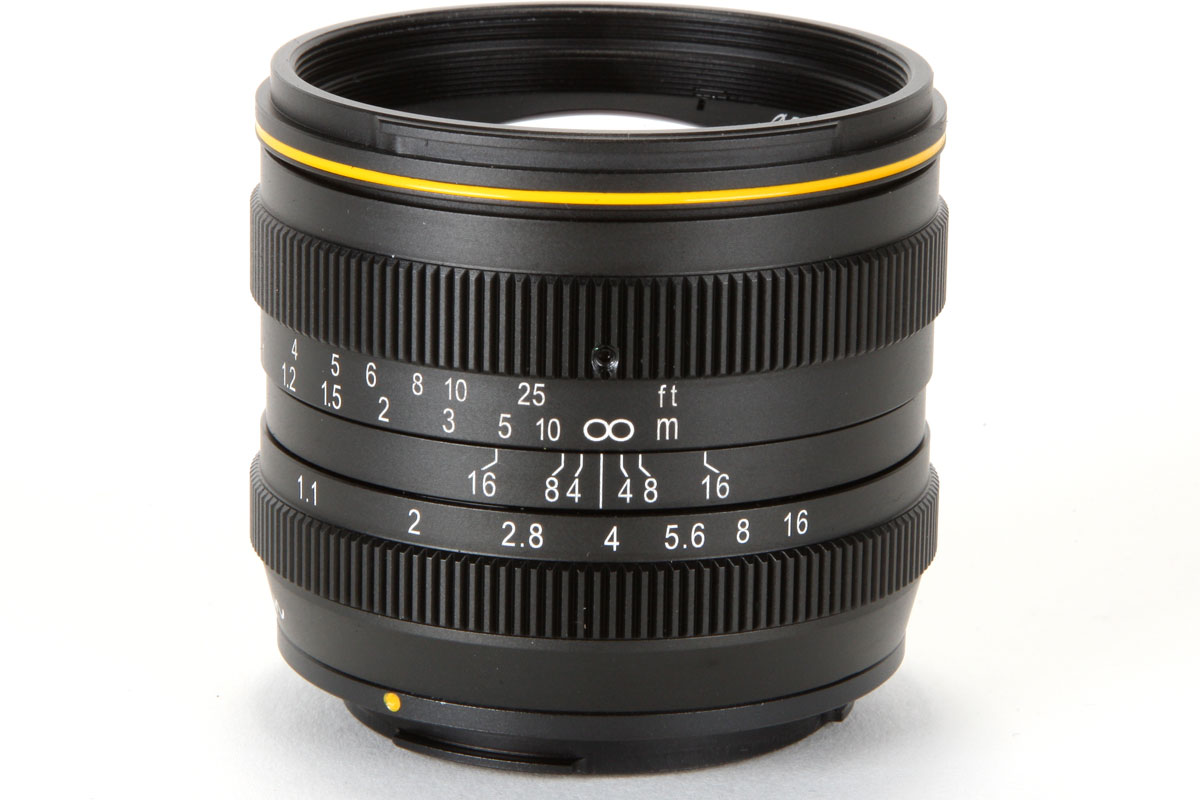 At £170 the Kamlan 50mm f/1.1 may be the most expensive lens here, but this is still a staggeringly low price for such a fast maximum aperture. It's half of what you'd pay for the Samyang 50mm f/1.2 AS UMC CS, which is itself remarkable value, or indeed for a film-era 50mm f/1.2 manual-focus prime.
The Kamlan is also surprising small, measuring just 60mm in both diameter and length and sporting a 52mm filter thread. Something's got to give, of course, and a quick glance at the specifications reveals a surprisingly simple optical construction of 5 elements in 5 groups. Even classic 50mm f/1.8s use 6 elements, while the Samyang employs a 9-element, 7-group design.
The lens is nicely-constructed though, with an all-metal barrel and smoothly-rotating focus and aperture rings. The latter is clickless, with wide spacing between stops that allows fine adjustment. The 12-bladed diaphragm is a particular highlight, giving a near-circular opening right down to its f/16 minimum setting. A yellow ring around the barrel provides a cosmetic flourish, while a shallow plastic lens hood and chunky grey caps complete the package.
So how about the optics? Well let's be clear, this isn't the best lens to use when you need ultra-sharp detail right across the frame; a cheaper 50mm f/1.8 will do that job better. But that's not why you should be buying an f/1.1 lens anyway. Instead this optic is all about selective focusing, with vanishingly shallow depth-of-field and beautifully blurred backgrounds. It has the characteristics of a classic portrait lens, with some flattering softness wide open due to spherical aberration, and noticeably crisper detail on stopping down to f/2. There's a touch of chromatic aberration at large apertures, but less than I'd expect. Play to its strengths and it'll give lovely images.
Yongnuo YN 50mm f/1.8
At a glance:
£40
For DSLRs
Covers full-frame
Canon or Nikon mount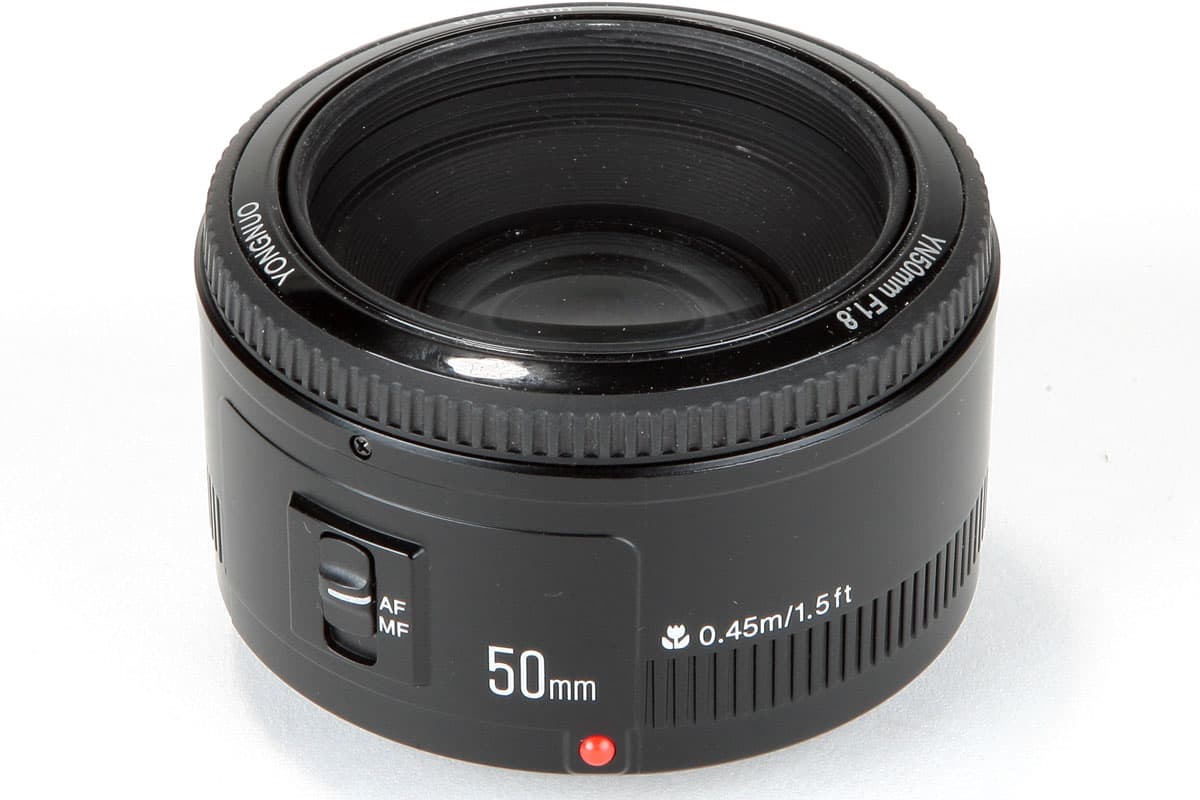 Chinese firm Yongnuo may not be the most familiar name to photographers, but it produces a range of inexpensive autofocus primes for DSLRs. Its YN 50mm f/1.8 costs less than £50 on eBay, including postage. Its bargain price can be explained by the fact that it's pretty much a direct clone of the old Canon EF 50mm f/1.8 II (although the F-mount variant has more Nikon-esque styling). A new version of this lens has recently been launched with more distinctive styling.
The YN 50mm f/1.8's build quality is super-cheap, with an all-plastic barrel and lens mount, while its autofocus is slow and noisy by current standards. But optically it's a good old-fashioned double-Gauss design, using 6 elements in 5 groups, which means it's fully capable of giving excellent results. It's not super-sharp wide open, but stop down to f/8 and you'll get stunningly sharp results right across the frame on either APS-C or full-frame, including on the 50MP Canon EOS 5DS R.
There are a couple of changes compared to the Canon 'original', the most important being that the aperture diaphragm uses seven curved blades rather than five straight ones. As a result, the Yongnuo delivers vastly more-attractive defocused backgrounds when used at apertures of f/2.8 or thereabouts.
If you have a bit more money to spend I'd still recommend a Canon EF 50mm f/1.8 STM or Nikon AF-S Nikkor 50mm f1/.8 G ahead of the Yongnuo, for their better build and autofocus. Also, if you choose to buy this lens you'll forgo the kind of warranty and after-sales service that you'd get from Canon or Nikon. But it's so cheap, you might well consider this a punt worth taking.
If you're on a really tight budget, or want a lens you can almost treat as disposable, the Yongnuo YN 50mm f/1.8 is capable of excellent results, and offers truly remarkable value for money.
Olympus 9mm f/8 Fisheye Body Cap Lens
At a glance:
£80
For Micro Four Thirds mirrorless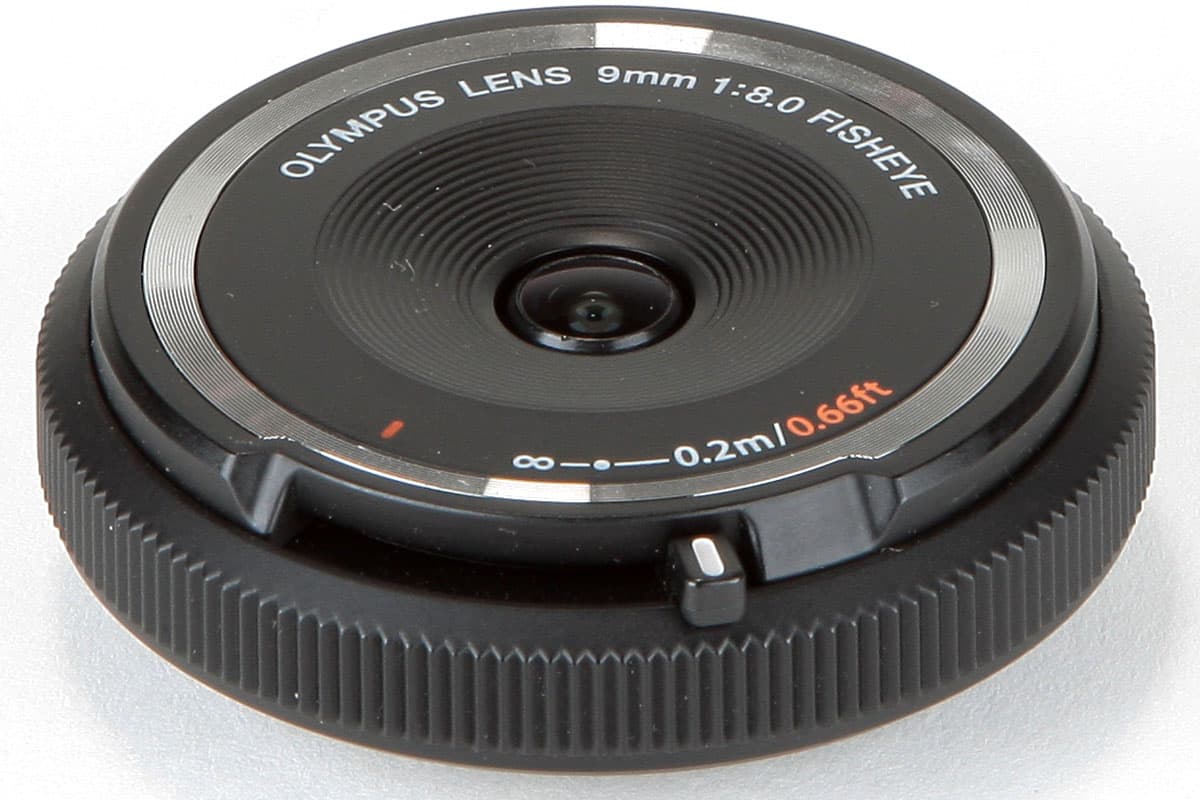 Few camera firms have indulged in making cheap, optically compromised lenses, but Olympus is an exception, with its two 'body cap lenses' for Micro Four Thirds. Technically they're sold as accessories rather than lenses, and notably they don't bear the Zuiko badge. The message is clear: these aren't really serious optics, they're just meant as a bit of fun.
The naming pretty much describes the design concept – these lenses place tiny optical units into plastic housings barely thicker than a conventional body cap. Two versions are available, a moderate wideangle 15mm f/8, and this 9mm f/8 fisheye. On both the aperture is fixed, and a single lever on the front is used for opening the lens cover and focusing. Most of the time, though, you'll leave them set to a click-stopped hyperfocal setting.
While the 15mm is a rectilinear wideangle, this 9mm fisheye shows extreme barrel distortion, rendering straight lines as curves. It covers a 140° angle of view, which isn't quite as broad as a 'proper' 180° fisheye but still gives striking results. It can be focused as close as 20cm. Optically it's considerably better than you might expect, giving a surprising amount of detail right across the frame. There's significant green/magenta colour fringing in the corners due to lateral chromatic aberration, but this is a one-click fix in raw processing.
I wouldn't normally bother carrying around a fisheye, but this lens is an exception. It's so tiny you won't notice you're carrying it, but at the same time sharp enough to give genuinely usable images. Micro Four Thirds shooters looking for something a little different could do a lot worse than give it a try.
Holga 60mm f/8
At a glance:
£15-20
For DSLRs
Covers full-frame
Canon, Nikon, Pentax, Sony Alpha or Four Thirds
Holga's cheap toy cameras have gained a cult following, due to their particular low-fi charms. Their simple plastic lenses give heavy vignetting and often-indistinct focus, producing a characteristic aesthetic that can give great results with the right kind of subject.
Holgas use medium-format film, which puts off many photographers. But it turns out you can buy the same 60mm f/8 lens in a variety of DSLR mounts, often for less than £20 on eBay. Micro Four Thirds users can even pick up a 25mm f/8 version that promises similar results. Will using one of these get you the same dreamily-beautiful images?
No, it won't. In fact, the Holga 60mm f/8 is one of the most horrible lenses you can buy.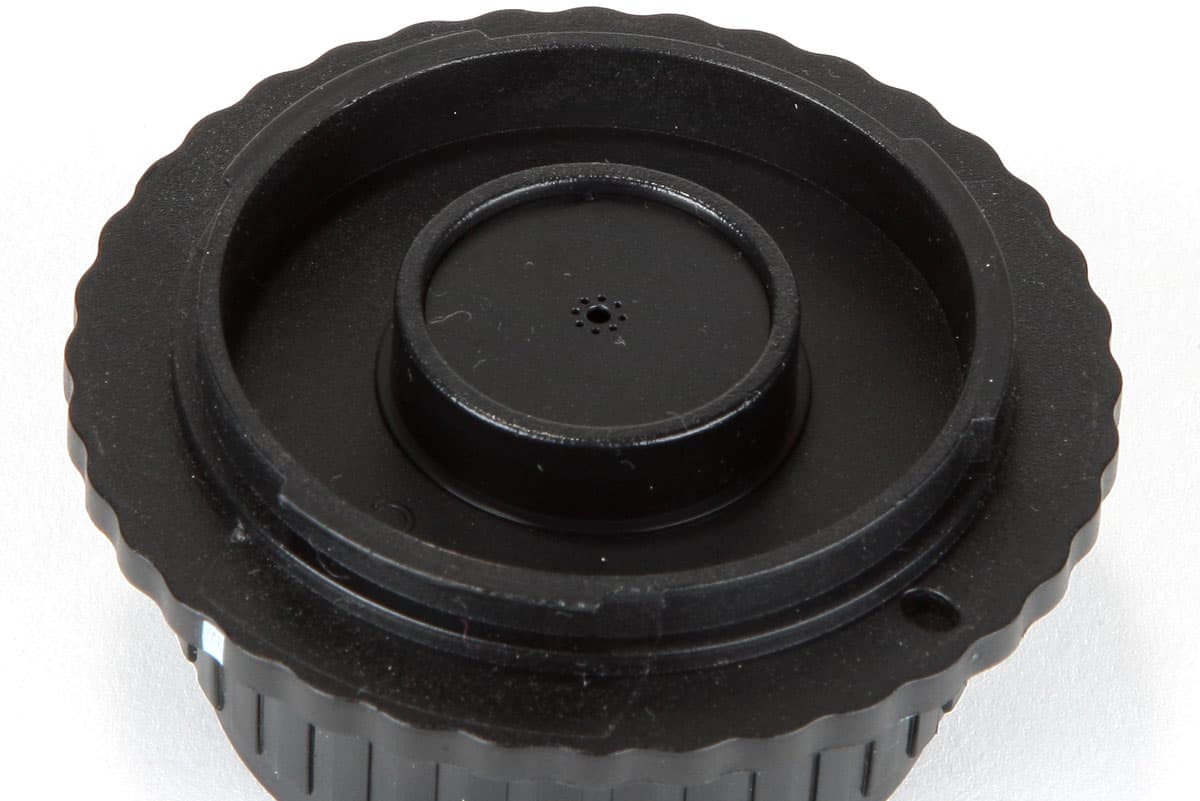 The problem is that you're not quite getting the same lens. In an attempt to mimic vignetting on a DSLR that's similar to the much larger 6x6cm negative, the manufacturer has added an aperture plate at the back, with a small central hole surrounded by eight even tinier ones. The result is a lens that lets in minimal light – much less than its f/8 designation suggests – making it a struggle to focus or even compose your images through the viewfinder. What's more, the resultant artificial vignetting pattern is ugly in the extreme, especially on a full-frame camera.
There is, however, a solution. It's possible, with a sharp knife and a little force, to prise off that offending aperture plate. Then the lens becomes much more usable, giving soft, low-contrast images that can be sort-of interesting. If you want that heavily vignetted look, just add it back in post-processing.
Lensbaby Spark
At a glance:
£80
For DSLRs
Covers full-frame
Canon or Nikon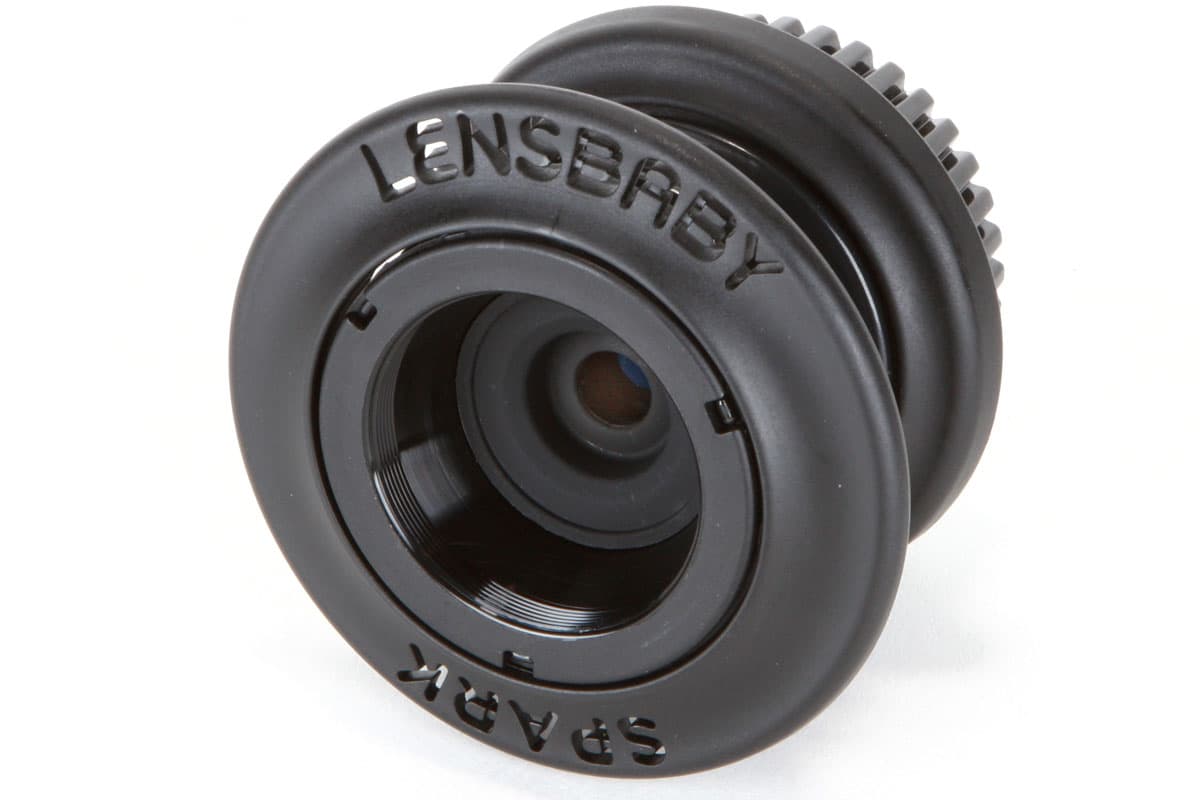 US-based Lensbaby has been making its quirky range of selective-focus lenses for almost 15 years now, with the idea being to allow photographers to express their creativity by using optics that are, by any conventional standard, deeply flawed. The Lensbaby Spark is an easier-to-use recreation of the firm's very first design, and is essentially a nothing more than a simple single-element glass 50mm f/8 lens placed within a flexible tube. The idea is that by compressing and angling the tube, the photographer can focus selectively on subjects anywhere in the frame, and leave them surrounded by ever-increasing blur. This gives a look that, despite what anyone might claim, is near-impossible to recreate in software.
The problem, though, is that it's also very difficult to control in-camera. The focusing screens of modern DSLRs, and especially APS-C models, are notoriously poor for judging manual focusing. The lens itself it extremely unsharp, and flares dramatically at the merest hint of bright light, resulting in distinctly lo-fi images. It's a look, and a process, that you'll either love or hate.
Unfortunately, I have to admit this is a lens I really struggle to get along with. Ironically I find it works better on mirrorless cameras, as a good electronic viewfinder provides a more accurate preview of the image you'll be getting. Overall I'd add it to the ranks of 'could be worth a try, if you like that sort of thing'. Clearly some photographers will love it and use it to take great shots, but it's not the kind of lens I'd choose on a regular basis.
For more buying advice, have a look at our latest buyers guides.