Sitting in the middle of Vanguard's VEO City range of shoulder bags, the 6-litre Vanguard Veo City CB29 is ideal for carrying enough kit for everyday or travel usage, without getting bogged down with the excessive weight a larger bag can tempt you to bring 'just in case'. Like all the best camera bags, it has adjustable dividers to protect your camera and lenses while offering plenty of organisation for smaller bits and pieces.
Vanguard Veo City CB29 at a glance:
$100 / £109.99
Fits 1 mirrorless or small DSLR camera + 1-2 lenses
Water resistant design
Tablet compartment up to 8"
Removable shoulder strap
Leather finish for handles, zips and strap lugs
310 x 135 x 215mm external dimensions
To put the capacity into real terms, it's designed to hold a mirrorless camera or small DSLR, plus one or two additional lenses. Of course, this will depend on the camera model and the exact lenses you use. A long telephoto lens such as a 100-400mm is not going to fit, but something like a standard zoom plus an additional prime lens, or possibly even two, should fit perfectly well.
Vanguard Veo City CB29 key features:
Elasticated sections:  Larger accessories can be held in place using the elastic straps inside the bag
Tripod:  Straps are included which enable you to attach a small tripod or gimbal at the bottom of the bag
Compartments:  As well as the customisable main compartment there are pockets for a tablet, accessories and a rear pocket too
Top opening:  The bag opens from the top and out to the side which is helpful when on the go
You can adjust the main pocket using the padded dividers depending on how many spaces you need, and how large you need them to be. I've used it with a Nikon Z7 II with a 24-70mm f/4 attached, plus a 35mm f/1.8 lens. I've also used it with the smaller Nikon Z30 plus kit lens, where I was able to fit an additional three small lenses in the sections.
There are also lots of additional pockets and clever ways to store accessories. Small pockets are the perfect size for memory cards, while elasticated loops can be utilised for holding larger accessories in place. A smaller set of such loops is also present for organising cables.
The bag is designed to be worn across your body, with a removable shoulder strap. This can be extended so the bag can sit higher or lower on your body. The bag opens from the top but extends outwards in a sideways fashion, giving you plenty of space to see and find what you're looking for.
One neat touch is the ability to run a cable from the inside to the outside of the bag via a small hole. This gives you the scope to charge your camera or smartphone  from a battery pack stored within the closed bag.
Aesthetically speaking, the bag is smart and stylish, coming in three different colours (blue, green or grey). The leather finishes add a sense of class and will likely make frequently touched points, such as the handle, more hard-wearing.
On this note, the bag is constructed of Air Textured Yarn which forms a heavy-duty protective nylon fabric that is designed to be tear and abrasion resistant. It's also water resistant, including a waterproof zip. An additional rain cover is included in the bag for total protection in heavy downpours.
Vanguard Veo City CB29: Our Verdict
If you're looking for a small bag to carry over the shoulder for quick and easy access to a small but expertly curated selection of kit, this is a great choice. It would complement something larger you have for when you only need a lens or two, for instance when travelling.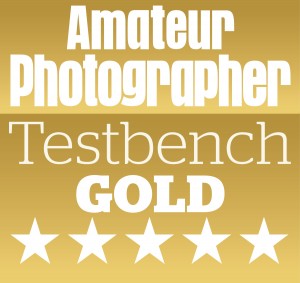 ---
Follow AP on Facebook, Twitter, Instagram, and YouTube.
---