Sony has updated the FE 70-200mm F4 G OSS lens with the new Sony FE 70-200mm F4 Macro OSS II version, which Joshua Waller is reviewing. Could this be one of the best Sony E-mount lenses available today? Let's find out.
It's been 9 years since the original was released, and the new model is designed for improved image quality, closer focus, better AF performance, improved image stabilisation, as well as a smaller and lighter design.
The new lens offers an impressive 0.5x macro over the entire zoom range, and it's also compatible with teleconverters, giving up to 400mm (on full-frame cameras), as well as life-size macro performance, when using the 2x teleconverter.
At a glance:
70-200mm
F4 constant aperture
26cm minimum focus distance (wide), 42cm (telephoto)
149mm length (at 70mm), 82.2mm diameter, 794g weight (28oz)
72mm filter thread
Sony E mount
As expected, the Sony lens uses the built-in optical distortion correction available on Sony E-mount cameras. This means that barrel and pincushion distortion, vignetting / shading, as well as chromatic aberration can be automatically corrected in camera.
Sony say this lens gives improved corner sharpness, compared to the original, so let's find out how this lens performs.
If used on an APS-C camera, such as the new Sony Alpha A6700, you'll find you get a 105-300mm equivalent lens!
Sony FE 70-200mm F4 Macro G OSS II Features
The 70-200mm lens is made up of 19 elements in 13 groups, with 1x aspherical lens element, and 1x advanced aspherical (AA) lens, and these are used to minimise aberrations. There's also 1x Super ED (extra-low dispersion) glass plus 3x ED (extra-low dispersion) glass elements used to reduced chromatic aberrations.
The lens uses a floating focusing mechanism to give high resolution at all focus distances, and enables close focus.
Optical image stabilisation, or OSS (Optical SteadyShot) as Sony call it, is included and should help with keeping your shots sharp when using longer telephoto zoom and slower shutter speeds.
There's a fluorine coating on the front of the lens designed to reduce flare and ghosting, as well as provide some protection against fingerprints and grease.
Sony FE 70-200mm F4 Macro G OSS II Build and handling
The lens is weather sealed and feels extremely well made, with high quality materials and construction. There's a large rubber gripped focus ring at the front of the lens, as well as a larger rubber gripped zoom ring nearest to the camera body.
All of the switches and buttons feel well built, and are re-assuringly solid when used. The lens fits snugly to the camera body, and we used the 33MP Sony Alpha A7 IV to test this lens. Thanks to the relatively light-weight of this lens, at 794g (without the tripod collar), the lens doesn't feel too heavy, and when combined with the A7 IV, at 660g, gives a total weight of less than 1.5KG.
As a premium lens option, the lens has an off-white colour finish, which can help keep the lens cooler when used in hot sunny climates. It also lets everyone know that you have the more premium option.
The zoom ring is marked with 70, 100, 135, 200mm positions, and is lockable at 70mm. The zoom ring feels well-made and can be accessed even if you're one of these photographers who uses your lens hood reversed.
Switches on the side include:
AF/MF switch
Full time DMF (on/off)
Focus range switch (full, 3m-infintity, macro)
OSS (on/off)
OSS mode (1,2,3)
Plus 3 focus hold buttons
There's no aperture ring on the lens, and if you're looking for this, then the 70-200mm f2.8 OSS II would be a better option, albeit a more expensive option.
There's a removable tripod mount collar, which, when removed, brings the lens down to it's advertised weight of just 794g (without lens caps). The tripod collar can be rotated, as expected, although there are no click stops, as you might find on some lenses, instead you are left to line up the dots yourself.
A high-quality petal shaped lens hood is provided with the lens which will help shield the lens from stray light, and this can be reversed if needed.
If you wanted extra reach, then you'll find it supports the SEL14TC 1.4x teleconverter, plus the SEL20TC 2.0x teleconverter, giving 140-400mm on full-frame (with the later), or up to 600mm on APS-C. With the 2.0x teleconverter this gives 1x macro, and F8 aperture.
Autofocus
The lens features four XD (extreme dynamic) linear motors, two for each of the lens' focus groups, for fast, precise autofocus and tracking, and Sony say this gives a 20% improved AF speed compared to the earlier version. It also supports blackout-free shooting at 30fps with the Sony Alpha A1.
The lens' focus system has been designed to suppress focus breathing optically, as well as supporting the digital correction available with some Sony cameras.
Focus is rapid in use, and quiet in operation so it shouldn't cause any issues when recording video. However, when fast moving subjects were very close to the lens, there were times when focus was missed.
Direct manual focus (DMF) is available at all times, although this can be switched off if you don't want this feature.
Sony FE 70-200mm F4 Macro G OSS II Performance
The lens gives excellent levels of sharpness throughout the zoom range, with exceptionally sharp detail captured, when shooting wide-open at F4. Sharpness levels continue throughout the frame, with only the slightest drop-off in sharpness towards the far corners. Images are also sharp and detail-rich when you're focusing on subjects close to the lens.
Looking at the JPEG images there is no distortion visible at either the wide-end of the lens or the telephoto end of the lens, as this is automatically corrected in-camera. However, when looking at the raw images with software that does not automatically apply correction, it's possible to see pincushion distortion throughout the zoom range.
In extreme cases it was possible to spot some chromatic aberrations in the form of purple fringing, however, this was very minor, and rarely seen in everyday images.
There is very minimal vignetting (or darkened corners), although some could be noticed when shooting at 70mm at f4 when shooting plane scenes. Once stopped down this goes, and can very easily be corrected if needed, and isn't noticeable as you zoom further through the zoom range.
The lens offers an impressive level of flare control, and even when trying to take photos to show flare at its worst, the flare remained relatively small in the frame, and could be removed quite easily if needed. The lens creates 18 point sun-stars when stopped down, thanks to the 9 aperture blades.
Bokeh is pleasing thanks to the circular aperture blades, but there are some "onion" rings in round orbs of light in the background of our macro shot. However, in the vast majority of shots this is not noticeable, with a pleasingly smooth background to be found.
Value for money
The Sony FE 70-200mm F4 Macro G OSS II lens is available for £1750. Looking at alternatives available from other brands, Nikon offer the Z 70-180mm F2.8 lens for £1299 (with VR), or the Z 70-200mm F2.8 VR S lens for £2399, whilst Canon offer an RF 70-200mm F4 lens for £1769. It appears as though Sony see the Canon lens as the competition, rather than the Nikon option. Nikon owners must be feeling particularly pleased with the choice of lower priced options.
Sony FE 70-200mm F4 Macro G OSS II Verdict
The Sony FE 70-200mm F4 Macro G OSS II lens is a cheaper option than the F2.8 lens, saving you a substantial amount of money (£850 / $850), however, it's also introduced at a considerably higher price than the previous version of the lens, being £750 / $750 more.
Image quality is of the highest quality with sharp detailed images throughout the zoom range, and as expected all optical problems are taken care of, thanks to in-camera correction.
For those that already have the previous version of this lens, there may not be enough reason to upgrade, (unless you want closer focus), but for those who don't already own a 70-200mm lens, this could easily be the one lens you want.
Impressive macro ability really does make this lens all the more versatile, and the compact size and light weight makes it a joy to use. There's high image quality on offer, and a solid build, and therefore when all this is combined, this lens gives you more than most other 70-200mm lenses out there, and is likely to be an extremely popular choice for Sony shooters.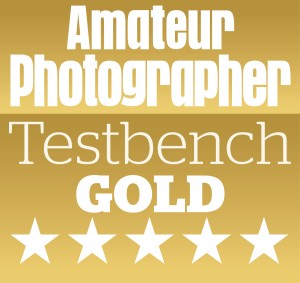 Find more options in our guide to the best Sony E-mount lenses, or have a look at our guide to the best Sony cameras.