Sirui's PS range comprises six monopods that vary in weight, build, material and size, and we're looking at the Sirui P-224S, also available as the P-224SR (depending on location). At the top of the range is the six-section P-426S, which is made from 10-layer carbon. This monopod holds the most weight (10kg) and it commands the highest price of £250. The aluminium four-section P-204S is at the bottom of the range, can hold 8kg, and costs around £150.
The Sirui P-224S on test here is towards the lower end of the range, being one up from the P-204S. It is made from eight-layer carbon, which is what gives this monopod its ability to hold up to 8kg of kit while maintaining its light weight of 1.3kg.
Sirui P-224S / P-224SR monopod at a glance
Lightweight at 1.3kg
Sturdy eight-layer carbon construction
Wrist strap included
Option for additional head
I used this monopod with Sirui's VA-5 fluid video head (costing £169.90). This added very little extra weight to an already very light monopod and definitely benefited my filmmaking as I was able to move everything very easily. Even without the head, though, the monopod moved well. It has the ability to tilt 20° in all directions, with a twist lock to keep it securely in place. The P-224S doesn't come with the VA-5 head, as the main monopod and head components are sold separately so the user can match the products that best suit them.
This four-section monopod extends from a portable 70cm up to a sizeable 1.6m. When raising its height, the P-224S did not lose strength, balance or sturdiness. The four sections of this monopod are twist-lock adjustable, which keeps each section firmly in place, with no slippage.
Three aluminium folding legs keep the monopod stable on the ground. Although the legs seem short for the monopod's height, they are very secure. They also clip in and out easily, leaving no sharp edges to catch you as the monopod is carried.
The Sirui P-2245 stood out for me as a filmmaker simply because of its build. It has been built to last and yet it weighs very little, making it easy to carry around as a 'just-in-case' monopod.
---
Sirui P-224S monopod – key features
Foam rubber grip
A comfortable foam grip is always useful when working in cold conditions.
Stand Spider
Made of aluminium, the Stand Spider keeps the monopod steady on the ground. The legs then fold up to the body and lock in securely.
20° tilt in all directions
The head allows the user to move the monopod from its base stand up to a 20° angle.
---
Sirui P-224S monopod – our verdict
I loved using this monopod. It definitely benefited my filmmaking, and the option of locking the monopod at an angle or at a particular height meant I didn't have to worry about maintaining a steady shot when I needed to. A big selling point of this monopod is its light weight, combined with its professional build. Light products sometimes feel cheap or tacky, but this model is strong and sturdy – and it handles extremely well.
Do I need a monopod?
I often ask myself whether I really need to take a monopod on a shoot. Given that the Sirui P-224S weighs next to nothing, has a wrist strap, a foam handgrip and even a carry bag, it has instantly become an essential 'just in case' accessory.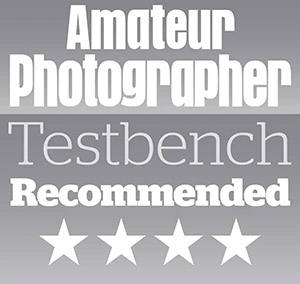 For more options have a look at our guide to the best tripods, the best cameras for video, and the best lenses for video.