The world isn't exactly short of 50mm lenses for full frame cameras, so one might wonder whether we really need another. Sigma clearly believes we do, and has recently introduced two such lenses in quick succession – this Sigma 50mm F2 DG DN in the Contemporary series, and a 50mm F1.4 DG DN in the Art range.
While at first this might seem a little excessive, on closer inspection we will see that the two lenses serve quite different purposes and are aimed at different types of user. The f/1.4 Art model is big, heavy and costs $850 / £849, while this f/2 Contemporary lens is small, half the weight and, at $639 / £619, has a somewhat more accessible price.
It's some time since I used an f/2 50mm lens, as I'm generally attracted to wider maximum apertures such as f/1.2 or f/1.4. These super-wide apertures usually come with a price premium, but 50mm f/1.8 lenses – or Niffy Fifties – are generally pretty cheap and plentiful in most mounts. It seems odd then that the model on test here stops at f/2, and comes at a more-than budget price, but I'm hoping that the compromise in the maximum aperture value pays us back in image quality when the lens is used wide open.
Sigma 50mm F2 DG DN C: Features
This Sigma 50mm F2 DG DN lens is designed for full frame mirrorless cameras, and sits in the range of Sigma's Contemporary lenses along with eight other fixed focal lengths and three zooms designed for the same mounts.
The prime lenses in the series stand out for their external design – nice metal barrels, metal rings and a manual aperture ring. Their relatively moderate maximum apertures all allow them to be quite compact, though their extensive use of metal means they are not as light as lenses that use modern polycarbonate bodies. So, they are small, tough and nice-looking, rather than simply small and light.
The lens uses 11 elements in total and groups them into 9 clusters, with three aspherical elements and one Super Low Dispersion element in the construction. The iris is made from nine curved blades to create a rounded aperture, and the lens allows us to focus on subjects just 45cm from the camera sensor. The L-mount unit I was using measures 68mm in length and is 70mm across at its widest point – the Sony E mount version is very slightly longer – and it weighs 350g (345g in E-Mount).
The lens comes with a hood and a very neat magnetic front cap that snaps into place over the front of the lens. Sigma also includes a regular plastic cap for those fearful of modern technology. The filter thread is 58mm.
Sigma 50mm F2 DG DN C: Build and handling
The all-metal body of the lens feels very good indeed, and the engineering is refined, neat and extremely well finished. Metal barrels can be a low-cost option for some Chinese brands with more agricultural manufacturing expertise, but here it is used to give us a quality body that suggests it will last forever rather than something that's just big and clunky.
The aperture ring makes a satisfying click as it turns, indicating to the ear as well as the finger each third-stop as it passes. Unlike with low cost lenses, the aperture positions are evenly spaced on the ring and no third-stop is missed.
An unmistakable pause in clicks stands between the f/22 position and the A(uto) mark that allows the camera to take control. There is no way to de-click the aperture ring, so film makers beware, and no depth-of-field scale is present. The lack of depth-of-field markings is a result of the free-flying focus ring that responds to all the customization options offered by the Lumix cameras I used it on – change of direction, linear/non-linear response etc.
A raised switch on the barrel allows us to select between manual and auto focusing, but you can also control the focus mode via the camera body without touching the switch.
The lens isn't the smallest 50mm I've seen but it is still pretty compact, and is blessed with one of the nicest designs I've seen in a modern body. It is modern, but it has enough traditional handling touches to make me feel as though I'm in control of my pictures – whether I am or not. It makes a welcome change from the featureless plastic barrels we so often see these days.
Sigma 50mm F2 DG DN C: Autofocus
A key feature of these DN lenses is that they are designed for mirrorless cameras and thus respond better to their focusing systems than lenses designed on the back of older DSLR models.
Hence this lens has a much better AF system for the Lumix cameras than the previous Art lenses in L mount do, and I noticed immediately that the lens reacts quickly when the camera commands to it do anything.
Both the standing-start time and the tracking time are much reduced. I was able to shoot subjects moving towards me and have confidence that the picture would be recorded with the focus on the subject, rather than where the subject had been a moment ago.
Sigma 50mm F2 DG DN C: Image Quality
When you are compromising on a really fast maximum aperture there has to be some pay-off, and I'd expect that in the quality of image created right across the range of f-stops. And fortunately that's what this lens delivers. I tend to shoot wide-open a lot, so good image quality at the widest apertures, which is hardest to produce, is especially important to me.
I was pleased to discover that the lens is very nicely sharp at f/2. But not only is it sharp, there is also only the very faintest hint of a very minor cyan/red chromatic fringe along high contrast edges which will only be noticed by those looking too closely. I was using the 47MP Lumix S1R, particularly to give such errors no hiding place.
It's pretty hard to say that the middle apertures produce definitively sharper and more detailed images than the widest apertures, or that the centre of the image is wholly better than the edges, as performance across the frame and the aperture range is remarkably even.
In technical tests it is possible to see, when results are studied very closely, that edge performance is slightly below the detail gathering abilities of the middle of the frame – and that the performance at f/6.3 is fractionally better than at f/2 and f/16. But in practical use, I think most users will be very happy with their results no matter which aperture was used or where the subject is positioned.
Some corner shading is visible in plain backgrounds when the widest aperture is used, but it isn't serious and it disappears quickly once we close down a couple of stops.
Out-of-focus highlights are pleasingly un-distracting, though perhaps not 'creamy', and the transition from in-focus to out-of-focus is nicely smooth. There is no noticeable curvilinear distortion to be reported, as one would hope with a 'standard' focal length lens.
Sigma 50mm F2 DG DN C: Verdict
It's pretty safe to say that anyone who buys this lens will be happy with it, so long as they are aware it is just slightly heavier than many plastic equivalents. With its f/2 maximum aperture I can't tell you it's an exciting or dramatic lens, or that the effects it will give you will make the viewer 'wow'.
But f/2 is still wide enough to deliver a decently shallow depth-of-field effect, and more importantly you'll know your images will be sharp at whatever aperture you use. It is one thing to have super-wide apertures, but another to have wide apertures that are useable, so I'd rather have an f/2 lens that I can use at f/2 than a f/1.4 lens that I need to stop down to f/3.5.
The thing that sets this Sigma Contemporary lens apart from most of the alternatives is its build and design. The metal body makes it feel like a quality product, and the engineering and subsequent handling experience really backs that up. It is a very nice lens to use, and the way it feels and handles gives it a character that many other lenses, of all sorts of focal lengths, just don't have.
That doesn't improve the picture quality of course, but it does add to the joy of using it – which for many is almost as important as the image quality.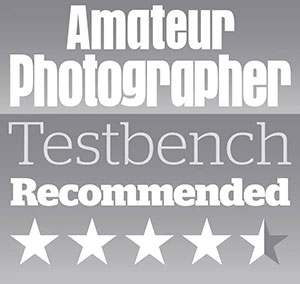 ---
Related content:
---