When Sigma released its 50mm F1.4 DG HSM | Art for full-frame DSLRs back in 2014, it redefined our expectations of how large-aperture primes could perform. By using a large, complex optical design, it delivered stunning levels of sharpness that had never previously been seen from lens of its type, and rapidly became considered a modern classic. Now we have a DN version that's specifically designed for mirrorless cameras, the Sigma 50mm F1.4 DG DN | Art. It's fair to say that expectations are high.
Compared to its illustrious predecessor, the DN version sports an all-new design. Alongside completely revamped optics, it gains additional controls, including an AFL button and an aperture control ring. Physically it's lighter but a little longer, and it now boasts weather sealed construction. It's available in Sony E and L mounts.
With its 50mm focal length, this is a general-purpose optic that's suited to a wide range of subjects. It's f/1.4 maximum aperture makes it particularly well suited for shooting in low light, or in situations when you wish to isolate your subject against a blurred background.
At $849 / £849, the Sigma 50mm F1.4 DG DN Art is considerably more affordable than either the Sony FE 50mm F1.4 GM ($1300 / £1499) or the Panasonic Lumix S Pro 50mm F1.4 ($2300 / £2000), and it's not much more expensive than the Samyang AF 50mm F1.4 FE II ($749 / £599). On paper, it surpasses the Samyang thanks to its dedicated aperture ring, and offers broadly similar features to the Sony and Lumix lenses. So could this be the best-buy 'fast fifty' for full-frame mirrorless users?
Sigma 50mm F1.4 DG DN Art: Features
Sigma has built the 50mm F1.4 DG DN using an optical design with 14 elements in 11 groups, including one Super-Low Dispersion (SLD) glass element and three aspherical elements to suppress aberrations. The aperture diaphragm employs 11 curved blades with the aim of delivering attractive bokeh, while Sigma's Super Multi-Layer Coating suppresses flare and ghosting.
A High Response Linear Actuator (HLA) drives the focusing, with the minimum focus distance of 45cm providing a rather modest 0.15x magnification. A deep petal-shaped lens hood is provided, with a large locking button to prevent it falling off accidentally, while filter users are catered for by a 72mm thread.
The lens is fully compatible with in-camera aberration correction settings, and Sigma advises enabling all of them (which is generally good advice). Like other 50mm F1.4 lenses, there's no optical stabilisation.
Sigma 50mm F1.4 DG DN Art: Build and Handling
We've become accustomed to modern large aperture primes being rather large and heavy, and that's very much the case here. At 78mm in diameter, 110mm in length, and 670g in weight, the Sigma 50mm F1.4 DG DN is at least rather lighter than both its DSLR predecessor (815g), and the huge Lumix S Pro 50mm F1.4 (955g). However, it's somewhat heftier than its aforementioned Sony and Samyang equivalents, which weigh 516g and 420g respectively. So for E-mount users, it's not the best choice if you wish to pack light.
I tested the lens on the 60MP Sony Alpha 7R IV, and that weight is definitely noticeable. Of course, normally you'll just support the lens with your left hand, but it's a bit of strain if you try to shoot one-handed.
There's nothing to question in terms of build quality, though, with the plastic barrel feeling solid and robust. A rubber 'O' ring around the metal mount is just the most visible of the multiple seals Sigma has included to protect against dust and rain.
At the front of the lens, there's a large focus ring that rotates smoothly with no end stops. A switch on the side of the barrel selects between auto and manual focusing. As usual, turning the focus ring can automatically engage magnified view for the most accurate results. There's also an AFL button, whose default function is to lock autofocus, but which can be reconfigured from the camera menu.
The aperture ring clicks in third-stop increments from f/1.4 to f/16, with just the right amount of resistance. Alternatively, a switch on the lower left of the barrel sets the ring to smooth operation, which is usually preferred for video. Beyond the f/16 mark there's an A position, which allows aperture setting to be transferred to a control dial on the camera body. A small switch on the lower right of the barrel allows you to lock the aperture ring either into, or out of its A position.
A few small but thoughtful features further improve the shooting experience. A large, ridged grip on the fixed section of the barrel aids with mounting and removing the lens from the camera, while white inlays on the switches provide a quick visual indication of their positions. Overall, I found the Sigma 50mm F1.4 DG DN a pleasure to use, despite its weight.
Sigma 50mm F1.4 DG DN Art: Autofocus
Turning our attention to autofocus, the lens acquits itself well. It's not the fastest in the world – 50mm f/1.4s never are – but it should be quick enough to handle most of the purposes for which it's likely to be used. It's also very quiet. I saw no clear evidence of misfocusing among the hundreds of sample images I shot for this review, however depth-of-field is extremely narrow at the largest apertures, so you do have to be extremely careful about where you place the focus point.
Click on any sample image to see a full-resolution version
Likewise, manual focus works well when you need it. The focus ring offers just the right level of resistance to enable accurate control, while a scale in the viewfinder shows the current focus distance. Videographers should be aware, though, that the lens exhibits visible focus breathing, with the angle of view narrowing at closer distances. This is one area where Sony's FE 50mm F1.4 GM has an advantage, as it's compatible with the breathing compensation function on recent Sony cameras. Samyang's AF 50mm F1.4 FE II also has minimal breathing.
Sigma 50mm F1.4 DG DN Art: Image quality
Given its heritage, it should come as no surprise to find that the Sigma 50mm F1.4 DG DN | Art delivers impressive image quality, even when tested with the Sony A7R IV's 60MP sensor. In fact, it's impressively sharp all the way across the frame with the aperture wide open. Stop down to its sharpest apertures around f/5.6 to f/8, and even the pickiest of pixel peepers should be happy when examining images at 100% onscreen.
A little pixel-level blurring does become visible at f/11 and beyond, due to diffraction. But I still wouldn't hesitate to use the lens's f/16 minimum aperture in situations where depth-of-field is paramount.
If you use the lens as it's intended, with software corrections enabled, it delivers geometrically correct images. However, if you make the mistake of turning off in-camera distortion compensation, you'll see quite pronounced pincushion distortion, with inward pinching of straight lines along the edge of the frame. Adobe has a correction profile available for the lens, so when you open raw files in Lightroom or Camera Raw, they'll match the corrected JPEGs perfectly.
Turning our attention to vignetting, this again is normally suppressed by Sony cameras, in both JPEG and raw files. Disable the in-camera compensation, and you'll see quite strong corner darkening at large apertures. But the falloff profile is gradual, making it far from unattractive, and I'd be tempted to exploit this natural vignetting for aesthetic effect.
If the lens has any kind of optical flaw, it lies with longitudinal chromatic aberration. At the largest apertures, green and magenta fringing can be visible around high-contrast edges that are slightly out-of-focus, when examining your images close-up onscreen.
This kind of fringing can't be so readily addressed by in-camera software corrections, so it's present in both JPEG and raw files. But it's reasonably easy to clear up using Adobe's Defringe controls when necessary, and it also disappears on stopping down to f/2. Below, you can see 100% crops that illustrate the effect of applying the requisite corrections to the image above, successfully suppressing the worst of the effect.
In contrast, lateral chromatic aberration shouldn't be a problem, as it's corrected automatically both in-camera and in raw processing. If for some reason you switch off the camera's Chromatic Aberration Comp setting, you might see a little colour fringing towards the corners of the frame. But again, there's no sensible reason not to leave this set to Auto.
I saw no real problem with flare when shooting directly into the sun, which is impressive for a large-aperture prime. Stop the aperture down to f/11 or f/16, and you can induce well-defined sunstars. However, with 22 rays courtesy of the 11-bladed aperture, they look rather fussy.
Naturally, with its f/1.4 aperture, the lens can deliver attractively blurred backgrounds. Thanks to the circular aperture, the effect remains pleasant on stopping down to f/4, at least. When using large apertures in bright light, though, it's crucial to disable the camera's electronic front curtain shutter setting and use the mechanical shutter instead.
Otherwise, as is visible in the comparison above, bokeh discs can become truncated vertically at shutter speeds faster than 1/2000sec, which results in distinctly ugly-looking backgrounds. This isn't a flaw with the lens – it affects all fast primes.
Sigma 50mm F1.4 DG DN Art: Our Verdict
Sigma's follow-up to its revered 50mm F1.4 DG HSM Art was always going to have a lot to live up to. Thankfully, though, the new lens doesn't disappoint. Compared to its predecessor, the Sigma 50mm F1.4 DG DN Art gains some welcome new features, most notably weather-sealing and an aperture ring. Optically it maintains the excellence that we've come to expect from the firm's Art line-up, with its only slight flaw being colour fringing at large apertures. Physically it's now lighter, if a little longer; however, it's noticeably heftier than its E-mount rivals. Videographers should also be aware of its focus breathing.
For L-mount users, the Sigma lens is likely to find favour simply because it's smaller and much more affordable than the Panasonic (or Leica) alternative. But in E-mount, it doesn't quite have things all its own way. Sony's FE 50mm F1.4 GM is more expensive but practically flawless, which means it will appeal to photographers who want the best regardless of price. Meanwhile Samyang provides an impressive, budget-friendly option in the shape of the AF 50mm F1.4 FE II. Sigma's offering sits neatly between these in terms of price and features, but it doesn't quite deliver a knockout blow to either.
As a result, the Sigma 50mm F1.4 DG DN Art isn't necessarily the same automatic recommendation as the DSLR lens was in 2014. However, it's still a very fine lens with a compelling blend of features. For many full-frame mirrorless users, it's likely to represent a sweet spot of optical quality, usability, and price.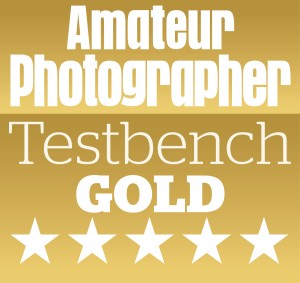 ---
Follow AP on Facebook, Twitter, Instagram, and YouTube.
---
Sigma 50mm F1.4 DG DN Art: Full Specifications