Samyang AF 12mm F2 X at a glance :
£399
Ultra-wide prime, 18mm equivalent
Aperture range f/2 -f/22
20cm minimum focus
Fujifilm X mount
A decade ago, Samyang was known for making fully manual lenses that offered decent optical performance and robust metal construction at an affordable price. But in 2016, it reinvented itself as one of the first third-party makers to produce autofocus lenses for Sony's full-frame mirrorless cameras. In April 2021, it introduced its first APS-C format AF lens, the AF 12mm F2 E, and then six months later, translated this design into the Samyang AF 12mm F2 X: its first autofocus optic for Fujifilm's X-mount cameras.
With its broad 99.1° angle of view (equivalent to 18mm on full frame), large aperture and wallet-friendly £399 price tag, this lens offers an enticing proposition for X-system users interested in subjects such as landscapes and architecture. They would, after all, have to pay more than twice as much elsewhere to get an autofocus lens with such a wide view. The most obvious alternatives are the Zeiss Touit 12mm F2.8, which is a stop slower and yet costs £839, or the Fujifilm XF 10-24mm F4 R OIS WR ultra-wide zoom (£949).
Fujifilm users may be slightly miffed to find that they have to pay £40 extra compared to the Sony E-mount version of this lens, but that presumably reflects the development costs of supporting a new mount. It still represents a surprisingly small premium over the older manual focus Samyang 12mm F2 NCS CS, with its £329 list price. So is there a catch?
Samyang AF 12mm F2 X: Features
Optically, the AF 12mm F2 E is closely derived from its manual focus sibling. Its 12-element, 10-group design incorporates two aspheric and three ED glass elements to suppress chromatic aberration and distortion. A 7-blade aperture diaphragm offers settings as small as f/22, while improved Ultra Multi Coating (UMC) promises higher contrast and reduced flare. Autofocus is driven by a linear stepping motor, with the minimum focus distance being a mere 19cm.
Samyang has managed to make the lens slightly smaller and lighter than the manual version, at 59.2mm in length, 70mm in diameter, and just 212g in weight. Impressively, this means it's considerably smaller than the Zeiss Touit 12mm f/2.8, and about the same size as Fujifilm's XF 14mm F2.8 R. Thanks to seals around the front glass, focus ring and lens mount, it's said to be protected against light rain, snow, and dust.
The lens accepts 62mm filters and comes with a petal-type hood and a clamshell-type semi-rigid case (which is perhaps more for packaging purposes than practical use).
Samyang AF 12mm F2 X: Build and Handling
In terms of size, the Samyang AF 12mm F2 X is a nice match for Fujifilm's relatively small cameras. I tested it using the superb 40MP Fujifilm X-T5, on which it balanced very nicely indeed. But I don't think it would be out of place on more petite bodies such as the X-T30 II.
Operationally, the lens is as simple as it gets. Its only control is the manual focus ring, which covers most of the barrel and boasts a natty diamond-patterned grip. However, unlike Fujifilm's XF optics, there's no aperture ring, so this setting has to be controlled using a dial on the camera instead. This isn't uncommon with third-party X-mount lenses, but it could be a concern for photographers who've become used to working with aperture rings.
On cameras like the X-T5 that don't have a conventional exposure mode dial, spinning the control dial beyond the f/22 minimum setting switches to auto aperture setting, thus enabling the shutter priority and program exposure modes.
There's little to criticize in terms of build quality given the price, with a nicely damped manual focus ring and a metal mount. One unusual design quirk is that the hood can't be reversed for storage, but in practice, I didn't find this problematic. The hood only extends a centimetre past the chunky centre-pinch front cap, and it doesn't hinder stacking lenses in a bag, either.
Samyang AF 12mm F2 X: Autofocus
With this being Samyang's first X-mount lens, I was keen to find out whether there were any operational foibles or bugs. Thankfully, this doesn't seem to be the case when it comes to autofocus, with the AF 12mm F2 X operating quickly and near-silently. Examining my files after shooting, I did spot the occasional unexpected fractionally mis-focused shot. But while this could be enough to soften fine detail when examining files at 100% onscreen, it was never sufficient to spoil an image entirely.
Click on any sample image to download the full-resolution version
Naturally manual focus is available when you need it, and as usual for a modern AF lens, it's electronically controlled. The focus ring's operation is non-linear, which means that twisting it rapidly gives large adjustments, while slow rotation enables precise fine-tuning. By default, turning the ring brings up a distance scale in the camera's viewfinder, but you can also set it to activate other focus aids from the menu, such as a peaking display.
Astrophotographers should note, though, that there's no apparent means of fixing the lens at infinity focus, meaning the older manual-focus optic may still be the better choice for this application.
Videographers are unlikely to pick up any operational noises on their soundtrack, unless shooting in an extremely quiet room. However, they should be aware that some focus breathing is visible, with the angle of view decreasing a little on focusing in from infinity. But unless you plan on making large focus transitions during recording, it shouldn't be a serious problem.
Samyang AF 12mm F2 X: Performance
It's when we examine image files created using the AF 12mm F2 X that we see the effects of Samyang's relative inexperience with the X-mount. Not because of the optical aberrations, which are all entirely typical of large-aperture ultra-wide primes, but instead because the lens makes minimal use of software compensation to fix them.
The Samyang AF 12mm F2 X suffers visibly from barrel distortion, lateral chromatic aberration, and vignetting, all of which can easily be corrected digitally. However, only the vignetting is suppressed either by the in-camera JPEG processing, or via correction metadata embedded in raw files. This stands in contrast to the firm's E-mount optics, which utilise the full set of corrections.
While the barrel distortion is really quite mild, you'll still find that lines towards the edges of the frame that should be straight become slightly curved. This won't be a problem for many purposes, however those shooting architecture or seascapes may at times wish to apply the requisite correction. Using Adobe Camera Raw, I found that setting the Distortion slider to +6 in the Manual section of the Optics tab did the trick nicely.
Of greater concern is the strong green and magenta colour fringing around high contrast edges that gets increasingly pronounced towards the corners of the frame, due to lateral chromatic aberration. Unusually, it's visible in JPEG files as well as raw, which you don't see with Fujifilm's own lenses. It's not a pretty sight when viewing 40MP JPEGs from the X-H5 at 100% onscreen, especially if you decide to use Fujifilm's punchy, saturated Velvia/Vivid Film Simulation.
Thankfully this is a one-click fix for raw shooters, with Adobe doing a fairly effective (if not perfect) job of removing the fringing. However, this often leaves an underlying impression of softness to fine detail towards the corners of the frame. You can see this by examining the corrected version of the image – click here to download the full-size file. For completeness, click here for the full resolution JPEG.
Turning our attention to sharpness, in general the lens delivers respectable results. Even at f/2, it's impressively sharp in the central region of the image, although naturally, fine detail blurs progressively towards the edges. In part, this is due to due to curvature of field, with the corners of the image coming into focus at a slightly different distance to the centre. So if your main subject is off-centre, it's best to position the focus point to match, rather than focusing and recomposing.
Stopping down the aperture extends the sharp zone outwards towards the frame edges, with the best results overall generally achieved at f/5.6 to f/8. Closing down further to f/11 induces visible diffraction softening, and I'd avoid using anything beyond f/16. A lens this wide gives plenty of depth of field, especially if you think in terms of the image as a whole, rather than what's pixel-sharp onscreen.
The lens behaves well when turned into the light, with minimal problems from flare or ghosting. Strong point light sources give rise to attractive 14-ray sunstars, which become particularly well defined at f/11. This is a benefit of the relatively simple 7-blade diaphragm.
Samyang AF 12mm F2 X: Our Verdict
For many years, X-system users had barely any third-party autofocus lenses to consider as alternatives to Fujifilm's own fine, but pricey optics. But that's now started to change, with some interesting initial offerings from Samyang, Sigma, and Tamron. The Samyang AF 12mm F2 X provides a unique combination of ultra-wide view, large aperture, compact size and weather-resistant build, and that alone will be enough to turn some Fujifilm users' heads.
On the whole, the lens performs well, delivering impressively detailed images when stopped down to the kind of apertures landscape photographers are likely to use. Operationally, the main drawback is the lack of an aperture ring, which makes for a rather un-Fujifilm-like shooting experience. Optically, it's not the sharpest wide open, while being afflicted by quite strong chromatic aberration that's not corrected in JPEG files, and difficult to fix fully in raw. But that, I guess, is the inevitable trade-off for the affordable price.
Imperfect it may be, then, but this is still a really interesting ultra-wide option for Fujifilm users, and especially those who'd like to travel light or are on a budget.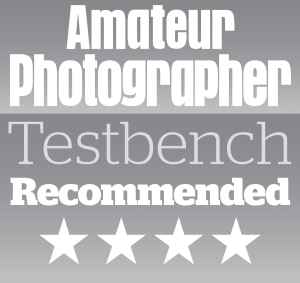 ---
Follow AP on Facebook, Twitter, Instagram, and YouTube.
---
Samyang AF 12mm F2 X: Full Specifications