Fujifilm has come a long way from the three XF prime lenses they released alongside the X-Pro1 in 2012. By launching its X-series mirrorless system earlier than other manufacturers, it gained a good head start, and over the last nine years we've witnessed the firm add some astonishing glassware to its range of X-mount lenses. As a result, it can boast one of the most established lens lineups of any mirrorless system today.
With no fewer than 36 XF lenses available, Fujifilm has started looking at ways of making some of its early lenses more affordable or perform better with its recent cameras. The Fujinon XF 10-24mm F4 R OIS was one of the early X-mount zooms and eight years after its launch it has been replaced by the Fujinon XF 10-24mm F4 R OIS WR.
Intrigued to find out how Fujifilm has gone about redesigning an already excellent ultra-wide angle zoom into a better one, I requested a review sample of the news lens to see how it compares.
Fujinon XF 10-24mm F4 R OIS WR: Features
Study the name of this new zoom and you'll realise it has the abbreviation WR at the end. Unlike its predecessor, which was criticised by many landscape and outdoor photographers for not being weather-sealed, this latest example is now dust and moisture resistant and can operate in temperatures as low as -10°C. This will come as welcome news to X-series users who regularly find themselves up against it in tough outdoor conditions and demand their lenses are as durable as their X-series camera. 
Like the older XF 10-24mm F4 R OIS, it covers the same 15-36mm equivalent range and has the same optical construction of 14 elements in 10 groups. Of these 14 elements, four are the aspherical type and four are extra-low dispersion elements.
The aspherical elements are designed to minimize spherical aberration, field curvature and distortion, with the extra-low dispersion elements correcting chromatic aberration and ensuring the best edge-to-edge sharpness. Despite its small form factor, it maintains a maximum aperture of f/4 across the zoom range. It also has 7 rounded diaphragm blades. 
Another area of improvement lies with its optical image stabilisation. By incorporating a new gyro sensor it offers 3.5 stops of optical compensation, which is 1 stop better than its predecessor. Pair it with an X-series camera with in-body image stabilisation (IBIS) such as the X-T4 or X-S10 and the lens and camera work together to allow users to shoot 6.5 stops slower than is otherwise possible.
The barrel of the lens doesn't extend as you zoom and like many other XF lenses, it employs a stepping motor to drive autofocus. Keeping on the subject of focusing, it allows you to focus within 24cm of a subject and manual focus is engaged from the camera rather than a switch on the barrel.
Filters and adapters are attached via a 72mm filter thread and it's provided with a plastic petal-shaped hood to shield the front element from flare, glare and rain droplets. Unlike some modern lens hoods, it doesn't require a button to be pressed before it's removed.
Fujinon XF 10-24mm F4 R OIS WR: Build Quality
Fujifilm has made the build quality of the XF 10-24mm F4 R OIS WR better in more ways than one. We've already touched on its weather resistance, but have yet to mention its updated aperture ring with f-stop scale and auto position lock. The newly added f-stop scale lets users glance down at the barrel to check what aperture the lens is set to instead of having to raise the camera to the eye or glance at the rear screen.
The aperture ring also has an Auto position lock rather like those found on Fujifilm's medium format GF lenses to ensure users don't inadvertently rotate the aperture ring beyond f/22 and enter the Auto setting.
Users will find the slightly raised auto position lock presents a useful ridge to control the aperture ring precisely using their thumb, however there's still no sign of Fujifilm embracing the idea of adding a de-click switch to silence the audible click as the aperture ring is rotated. The feedback you get from the aperture ring every third of a stop is positive and the rubberised zoom ring operates smoothly across a short 45-degree throw.
The lens was coupled to Fujifilm's X-T4 for testing. The combined weight of this pairing comes to just under 1kg, which is considerably lighter than many full-frame camera and ultra-wide angle lens combinations.
With the same optical configuration as the original lens you could be mistaken for thinking it weighs the same. Though it handles similarly, it weighs 25g less than the previous version and is 420g lighter than Fujifilm's XF 8-16mm F2.8 R LM WR, which costs £730 more and is less practical to use when it comes to attaching filters.
Fujinon XF 10-24mm F4 R OIS WR: Autofocus
The combination of lightweight focusing elements and a high-precision stepper motor provides a fast and silent autofocus performance. The lens goes about its business of acquiring focus accurately with little fuss and the only sound that can be detected in quiet environments is a low frequency clicking of the diaphragm blades moving when the aperture is stopped down and the shutter button is half depressed. 
Flicking the X-T4 into manual focus and activating the camera's useful focus assist modes revealed the finely grooved manual focus ring turns effortlessly. It has more of a fluid feel than the zoom ring and with the lens supported in your left hand it's possible to take precise manual focus control by simply rolling your thumb over it.
Manual focus is fly-by-wire – rather than being mechanically coupled, however there's barely any lag between moving the ring and the lens responding.
Fujinon XF 10-24mm F4 R OIS WR: Image Quality
Studying my set of test images captured at different points in the zoom range (10mm, 16mm and 24mm) at each marked aperture setting revealed that the lens returns creditable sharpness. Edge sharpness at 10mm doesn't match the same level of sharpness in the centre at any aperture setting, but it is possible to make out an improvement in sharpness by stopping down to f/5.6-f/8.
Centre sharpness towards the mid-point of the zoom range is very impressive indeed at f/4 and the corners appear sharper than they do at 10mm. Extending the zoom to 24mm sees edge-to-edge sharpness peak at f/5.6.
Stop the lens down beyond f/11 to f/16 and f/22 at any point in the zoom range and you'll notice images don't have the same bitingly sharp quality as they do when it's used between f/4-f/11. This is due to the affect of diffraction at smaller apertures.
Inspecting a selection of images taken directly towards the sun highlighted just how effectively the lens handles flare and glare. Better still, it renders sunbursts extremely well and I managed to capture some beautifully defined streaks of light behind backlit trees between f/6.3 at f/8 in several of my sample images.   
The built-in lens profile does a fine job of correcting chromatic aberration and vignetting in raw files to the point neither is a major concern. I was also impressed by the way lines are rendered straight, even at the widest point in the zoom range.
One thing to remember when shooting architecture from close distances using a wide-angle lens is that converging verticals become more pronounced. That being said, some photographers may like the dramatic effect this can create.
Fujinon XF 10-24mm F4 R OIS WR: Verdict
Despite it being a fairly minor update on the XF 10-24mm F4 R OIS, this is an important lens that introduces some welcome new features. Fujifilm users who want a durable wide-angle lens will appreciate the addition of weather resistance, making it a far better match with X-series cameras that feature weather sealing like the X-T3 and X-T4. After testing it in wet weather, I'd use it for short periods in a downpour or longer periods in constant drizzle without giving it a second thought.
The updated aperture ring with f-stop scale and auto-position lock are useful additions too and the improved optical stabilisation lets users shoot sharp handheld shots with slower shutter speeds. Paired with an X-series body with 5-axis image stabilisation I found I was able to capture sharp handheld shots of non-moving subjects at 1/2sec at the wide end (10mm).
Anyone who decides to upgrade after selling their original version of the lens in excellent condition will find they still have a shortfall of around £529 to make up. Although the original XF 10-24mm F4 R OIS is discontinued and no longer available to buy new, it can still be purchased in mint secondhand condition for £340 less than the XF 10-24mm F4 R OIS WR. This represents a healthy saving if you'd like the same optical quality but feel you can live without weather sealing, the improved image stabilization and a marked aperture ring.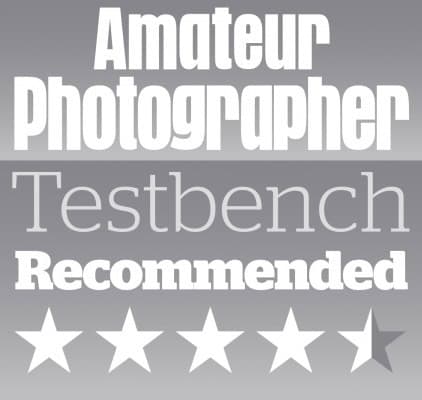 Fujinon XF 10-24mm F4 R OIS WR: Specification