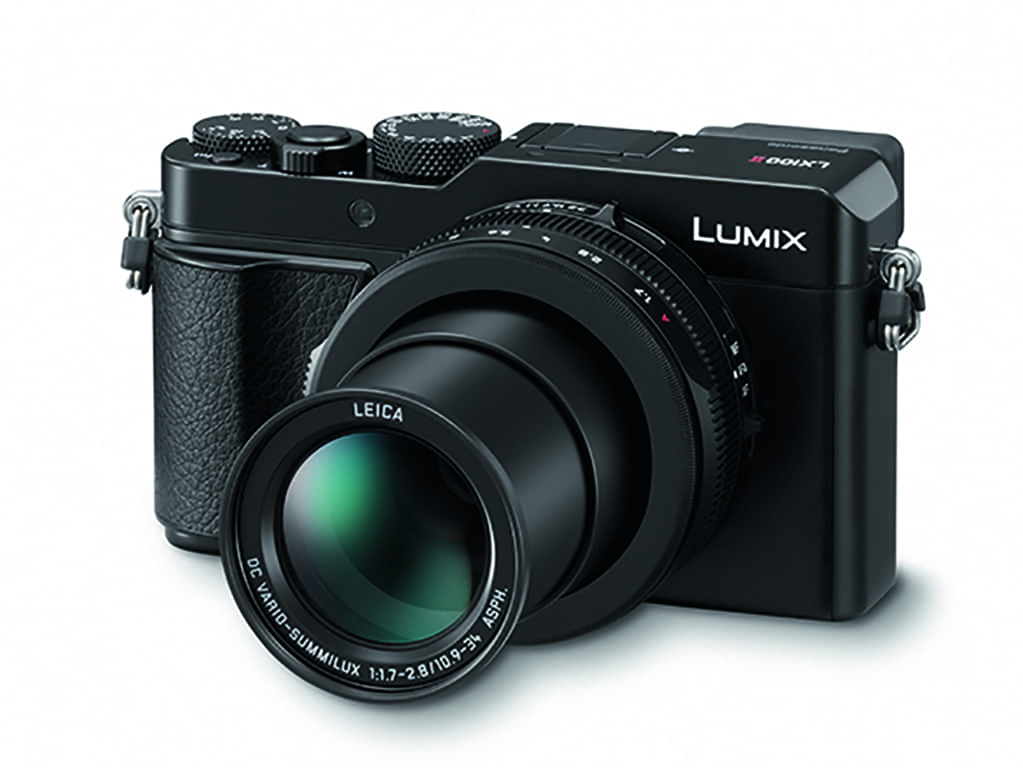 As you might expect for somebody working on a photography magazine, taking pictures comes quite high up in my list of favourite things to do. That said, over the years there have been fewer and fewer occasions where I'd find myself taking a camera out solely for pleasure, my own amusement or to capture the moment. Usually, I'm testing the latest camera or lens (I'm not complaining), which means there's a job to be done and relaxation not to be had.
Having a personal project has been a good way in the past to maintain a sense of freedom and imagination in my photography, but with an increasingly busy schedule, it's something that had fallen rather by the wayside in previous years. Having finally gotten enough mojo to start a new in-depth project at the beginning of 2020, certain other global catastrophic events – along with a number of upheavals in my personal life – also meant that once again I was left without an outlet for my creativity.
Feeling compelled to change that, I decided I would once again start a new project in 2021, but one which would need to be both mindful of any Covid-related restrictions and relaxed enough to take away any pressures of an specific brief. With that in mind, and with walking pretty much the only permissible activity for large chunks of the past 18 months, I decided to set up a perfunctorily titled blog, Walks of 2021.
The next thing I needed, of course, was a camera. Although I wasn't particularly concerned about always using the same camera (and indeed, there are plenty of occasions when I have used different ones throughout the project), I wanted one that I knew I could rely on, not have to worry about testing it, and importantly, know that it wasn't imminently due to be returned, as is usually the case with standard review samples.
I also wanted it to be small and light enough to be carried around frequently without bother, but also it needed to be tactile enough to use with gloves, as I'd be starting the project on 1 January. Having had the privilege of testing almost all of the cameras on the market, there were a few that came to mind for the project. It came down to a close-run thing between the Fujifilm X100V and the Panasonic Lumix LX100 II.
Although the Fujifilm X100V is a wonderful camera – and in an ideal world I'd probably choose both – I decided that the Panasonic Lumix LX100 II made for a more flexible choice, with its zoom lens giving better scope for a wider variety of shots. Generously, Panasonic has loaned me the camera on a long-term basis while I work on this project, but, it also has the benefit of being cheaper than the X100V should I decide to buy it for myself once the loan is inevitably called back in.
I'd also had extensive experience of using the LX100, the Mark II's predecessor, having taken it with me during a month-long visit to New York all the way back in 2015. Back then I'd loved its portability and versatility, and it sealed its fate in my mind as pretty much the perfect travel and street camera. The LX100 II was announced in 2018, some four years after the original iteration.
It keeps broadly similar specifications to its predecessor, with a series of incremental upgrades that add up together to make quite a comprehensive refresh. That said, you can save yourself a small fortune by opting for the older model, especially on the second-hand market. A quick scan of MPB reveals that you can pick up an original LX100 in 'good' condition for as little as £249, which would be an excellent investment if you're looking for a small and unobtrusive addition to your kit bag and don't mind missing out on a few of the benefits of the newer model.
By contrast, the LX100 II currently retails for around £730 new, or around £550 second-hand. My feeling is that it still represents excellent value for money considering what you get for your cash, and in my case, how extensively I have used it.
LX100 II Features and specifications
Using the same 21.7MP sensor of the interchangeable lens Lumix GX9 model, a bump in resolution is one such upgrade from the original LX100. What's particularly interesting to note however is the fact that it is a 'multi-aspect' sensor (see below). Paired with the sensor is a Leica DC Vario-Summilux 24-75mm (equivalent) f/1.7-2.8 fixed lens.
This is a neat and compact lens which retracts into the body when the camera is switched off, again another plus point for portability and travel. Although you can't quite fit the LX100 II into a trouser pocket (unless perhaps you're MC Hammer), it can handily fit inside a jacket pocket – or of course, a small bag or pouch.
The rear LCD screen is touch-sensitive, which is another improvement from the original LX100. It can be used to control various functions such as setting the AF point, moving around menus and flicking through images in playback. Slightly disappointing was the decision to stick with a fixed screen, though. Here I would have preferred to see a tilting option to give a little extra flexibility when shooting from awkward angles, particularly in discreet street scenes.
If you're anything like me, your main preference will be shooting through a viewfinder, rather than via the screen. I briefly considered using the Fujifilm X70 for this project, a superb little pocket-friendly camera with an APS-C sensor I've had for several years. I knew however that I'd quickly get frustrated with its lack of a viewfinder if I was using it very frequently.
Although not the biggest, brightest or best viewfinder in the world, the LX100 II's 2.76-million-dot OLED EVF is more than adequate enough to allow for happy composition. This viewfinder is the same as found on the LX100, so no surprises there either.
I'm not particularly bothered by video specifications, but for those that are, the LX100 II includes 4K video recording, as is pretty much the standard now. When recording 4K, a 1.2x crop is applied, so you lose some area of whatever focal length you're recording at. Perhaps more interestingly for stills shooters is 4K Photo, something we've seen on Panasonic cameras for years now.
This setting allows you to extract stills from short video clips, and can occasionally come in handy when recording action and movement to grab the exact moment you want. Battery life is important for any camera, but it's particularly essential when you're thinking about a travel camera. A small, but key improvement, for the LX100 II is the ability to charge it via USB. This means both that you don't need to remember to pack a dedicated charger in your luggage, and that you can give it quick power bursts on the go from a power bank.
I've never had a problem with the battery expiring during a day's shooting – I always switch off the camera in between shots, and with video being a rarity for me, the quoted overly-cautious 340-shot battery life (270 if you're predominantly using the viewfinder) is generally more than I need.
Using the camera
It may seem incongruous to talk so frequently about the LX100 II being the perfect camera for travel, yet choosing it for a project at a time when all travel was effectively banned. Indeed, here in Wales where I live, travel was so restricted that all journeys (for pleasure) had to start and end from your front door, and could only be carried out on foot or via bicycle.
Although I could perhaps have easily argued that I needed to travel by car to take pictures for work, as I was carrying out a personal project I didn't think that would be in keeping with the spirit of the regulations. While 'travel' may have been limited, without transportation being an option, something being light and portable was more important than ever. I challenged myself to find new and interesting locations within walking distance of my home, and am fortunate enough to find myself living in a place with a great variety of different subjects all easily reachable by foot.
Once I'd exhausted the opportunities within a couple of miles radius however, it was time to dig out the hiking boots and explore options further afield – and it was here that not having the weight of an interchangeable lens system plus multiple optics really came into its own. I felt free to go on 5-10 mile walking trips and not feel encumbered, not only by the weight and bulk of something larger, but also by the extra choice that additional optics often brings.
Again, it might seem like an incongruous thing to say, but being restricted can often make me feel freer. It was something I felt in New York with the original LX100, and is certainly something I feel now with its successor. Having just one camera/lens – and no option to swap lenses or systems – while out and about focuses on my mind on actually looking at my surroundings, which in turn leads to picture opportunities that I might otherwise have missed.
We've spoken in this magazine before about the benefits of photography for our mental health, with mindfulness often used as an associated phrase. Using the LX100 II for this project very much tied in with that. At a time of severe isolation and heavy restrictions, having the project to set my mind to, and having a simple and unobtrusive camera with which to do it, gave me something to think about other than the less-than-pleasant reality of the overall situation.
It also gave me a greater and deeper appreciation for my local area, and taught me to be grateful for the existing opportunities that exist within it. As already mentioned, one of the things that a camera needed to offer – at least in the early cold months of the project – was a good degree of tactility. You get that very well with the LX100 II.
Not only does it offer a shutter speed and exposure compensation dial on the top plate, but there's also an aperture ring around the lens so you can quickly make all the changes you need without having to touch any part of the screen or adjust fiddly and small buttons. Also found around the lens is a switch for choosing one of the aspect shooting ratios, and another for moving between autofocus, manual focusing and – something which I found handy on numerous occasions – macro focusing, which enables you to get as close as 3cm.
There are times when using the touchscreen comes in handy. In general, I've found that a combination of working with it and the buttons in tandem provides the best shooting experience. But it's handy to not have to rely on either one or the other to do everything I need or want to do.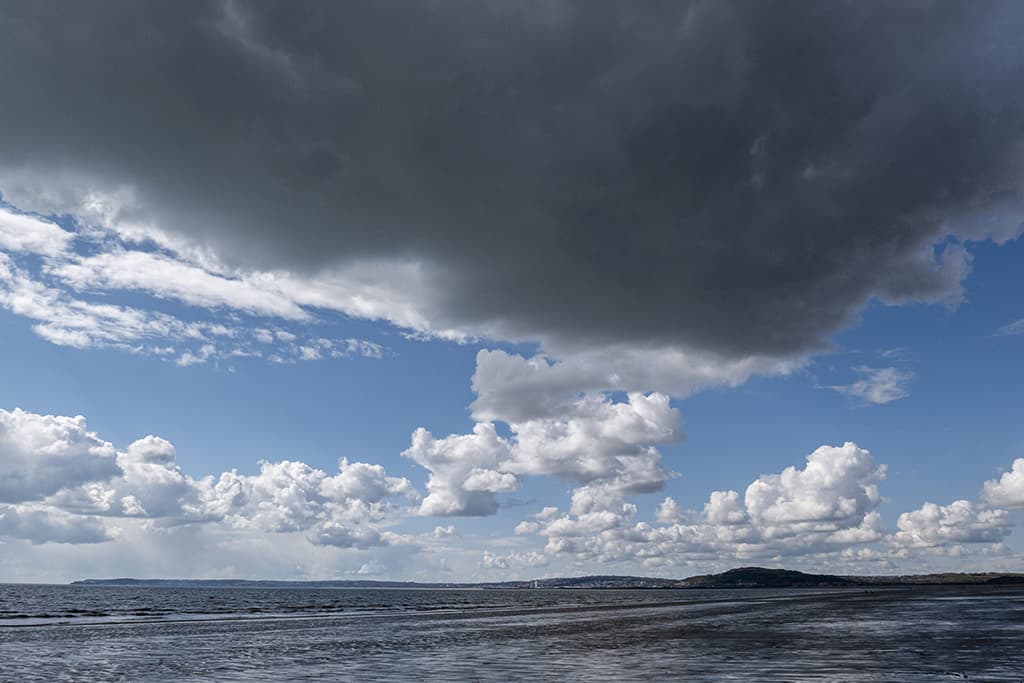 The pictures
Back in 2015 when I used the original LX100 so extensively I was extremely happy with the pictures that I captured. Having tested out the LX100 II when it came to the market in 2018, as well as the GX9 with which it shares a sensor, I was similarly confident in its abilities to produce excellent pictures, and I have to say on the whole I have not been disappointed.
I'm not going to pretend that the capabilities of the camera match some of other models that I use with frequency – such as the Nikon Z7 II – but neither do I expect it to. There is always a compromise to be made when it comes to size and weight, and I'm mostly more than happy with the trade-off that the LX100 II provides me with.
A Four Thirds sensor is still much larger than that found in smartphones, and significantly bigger even than those found in typical premium compact cameras, such as the Sony RX100 VII or the Canon PowerShot G7 X Mark III, which being small and light were also potential contenders for the project. As such, the level of detail that the LX100 II provides is excellent and it copes well in a variety of situations.
I don't use it all that often in low light, but certainly in the winter months when it wasn't always bright, it coped admirably well.
The LX100 II's attached lens is one that some have called to be made available as an interchangeable lens option for Micro Four Thirds cameras, and I can see why it would be appealing. It gives the same kind of flexibility as a typical 24-70mm type lens, while collapsing down to a very small size. Being able to open up to f/1.7 (at the widest angle) enables the creation of shallow depth of field effects and helps with the performance in low light.
The future
Now being three years old, the time is arguably ripe for an upgrade to the LX100 II. Since 2018, a fair amount has changed within the market, and there seems to be no rumours suggesting that Panasonic is working on evolving the LX100 line. If and when that happens there's not a huge amount that I would like to see changing – with the big obvious exception being the addition of a movable screen.
In an ideal world, I'd also like to see that zoom extended just a touch. Although 75mm is pretty good, going up to 100 or 125mm would make it even more flexible and help grab those extra shots that remained just slightly out of reach on occasion. I'd be prepared for a small amount of extra bulk to accommodate this, especially if it meant keeping the wide maximum-aperture.
With its existing prowess in mind however, the LX100 II already makes for one of the best travel cameras on the market today. Since lockdown restrictions have gradually eased, I have found myself using the camera a little less than before. Now that we are permitted to drive again, it's easier to take out larger and heavier cameras for my outings.
But, it's fantastic to know that the camera is ready to go for those times when I want the perfect blend of portability and image quality, leaving me free to concentrate on the surroundings and enjoy the much-needed freedom that photography provides.
For now, my Walks of 2021 blog continues, but includes walks further afield from those that I can reach on foot from my front door. If you want to see more pictures from my
adventures, please visit walksof2021.com.
---

The multi-aspect sensor
The LX100 II's sensor is "multi-aspect", meaning you never actually use the entirety of its 21.7MP sensor at any one time. You can shoot in 4:3, 3:2, 16:9 and 1:1 without narrowing the diagonal angle of view, with a small switch on the side of the lens enabling quick changes between the options. I have found that having the physical switch acts a great reminder to actually use the different ratios available, adding to the scope of creativity at the point of capture, rather than it being a cropping afterthought during editing. Since multi-aspect is achieved by using only up to 85% of the sensor's area at any given time, the maximum resolution achievable is roughly 17 megapixels. That should still be enough for most scenarios, as well printing up to A3 size at high quality. The example to the right is shot using the 1:1 (square) setting.
---
---
Specifications
Sensor: 17MP Four Thirds MOS sensor
Lens: 24-75mm equivalent, f/1.7-2.8
Focal length magnification: 2.2x
Max output size (4:3): 4736 x 3552
Max output size (3:2): 4928 x 3288
Max output size (16:0): 5152 x 2904
Max output size (1:1): 3552 x 3552
Shutter speeds (mechanical): 60-1/4000sec
Shutter speeds (electronic): 1-1/16000sec
Sensitivity: ISO 200-25,600 (standard) ISO 100 (extended)
Exposure modes: PASM, iAuto
Metering modes: Multiple / Centre-weighted / Spot
Exposure compensation: +/- 3EV via dial, +/- 5EV via menu
Continuous shooting: 11 fps max, 5.5fps with AF-C
Viewfinder: 2.76M dot equivalent, 0.7x magnification
Screen: 3in, 1.28M dot touchscreen
Video: 4K (3840 x 2160) 30fps
External mic: No
Memory card: SD, SDHC, SDXC (UHS I)
Power: DMW-BLG10E Li-ion
Battery life: Up to 340 shots per charge
Dimensions: 115.0 x 66.2 x 64.2mm
Weight: 392g (including battery and card)