Keen to posit this lens for "field macro", a lens like the OM System M.Zuiko ED 90mm demonstrates why there's still some fantastic advantages to the small and lightweight Micro Four Thirds system.
Offering an equivalent focal length of 180mm, while boasting 1x or 2x macro magnification, inside a package which is comparatively lightweight makes it ideal for handheld macro photography while outdoors, and without the definite need for a tripod or monopod.
That's compounded by the up to 7 stops of image stabilisation afforded by combining the lens stabilisation system with the in-body image stabilisation of several Olympus and OM System bodies.
Something comparable from full-frame competitors would weigh significantly more, take up much more space in your kit bag and almost certainly require a tripod or other method of stabilisation to keep subjects pin sharp. They'd also likely be more expensive too.
Its focal length and other macro features not only make this lens ideal for close-up work, but it also has some versatility for other subjects, particularly portraits, and arguably even picking out details in landscapes and architectural scenes. Relatively close wildlife – such as common garden birds – can also be photographed with it.
Costing £1,299, this isn't a cheap lens but if you're a dedicated field macro shooter it's likely to be highly desirable and could bring significant benefit to your portfolio.
It's more expensive than the current crop of native macro lenses for Micro Four Thirds, which comprises the Olympus M.Zuiko Digital ED 60mm F2.8 Macro (£449 street price) and the Panasonic Lumix G Macro 30mm f/2.8 Asph Mega OIS (£269 street price) and Lumix DG Macro Elmarit 45mm f/2.8 Mega OIS (£599). These are 1:1 macro lenses, but you can also get good results for close-up work when shooting with the Panasonic 100-400mm which offers 0.5x macro.
OM System M.Zuiko ED 90mm F3.5 Features
With 7 diaphragm blades for creating out of focus "bokeh", there are 18 lens elements in 13 groups, including four ED (Extra-low Dispersion elements). As already mentioned, it has a 1x macro maximum image magnification, which increases to 2x when S Macro is activated.
You can increase the magnification even further by pairing the lens with either the 1.4x or 2x converter, which boosts magnification to 1.41x/2.83x and 2x/4x respectively. It's worth noting at this point that at its closest focusing point, the older M.Zuiko 60mm f/2.8 Macro lens boasts only 0.5x magnification.
The minimum focusing distance is 0.25m, or slightly closer at 0.224m when in S Macro mode. Remembering that this distance is from the sensor you can be extremely close to the subject with the lens – just a few mm and you can still focus.
Image stabilisation is included in the lens which gives up to 6 steps of compensation, or 7 if mixed together with in-body stabilisation inside various bodies. This comes in useful for shooting at narrow apertures and low ISO combinations handheld, but it also enables special functions such as focus stacking – which can be done directly in camera – to also be carried out without the need for a tripod.
As a lens which is designed to be used "in the field" it comes as no surprise to find that it's dust and weather sealed to IP53 standards. This means it can withstand shooting in inclement weather – but as usual, you shouldn't completely submerse it in water. The front of the lens also has a fluorine coating to repel water – very useful for those shooting in drizzly forests for example.
OM System M.Zuiko ED 90mm F3.5 Build and Handling
Although the 90mm is not what you might call small, for its equivalent focal length it is neatly compact and not too heavy. Measuring 136mm in length and weighing 453g, it's not at all bad for something which gives you an equivalent of 180mm.
Even combined with a pro-level body such as the OM-1, it's a relatively light weight combination for carrying around all day. It balances quite well with those larger Micro Four Thirds bodies, such as the Olympus OM-1 we have been using it with for the purposes of this review. You might find if you have smaller Micro Four Thirds bodies it's a little bit front heavy, so that's perhaps worth considering.
The layout of the lens gives you a good amount of quick access to various settings and functions while staying relatively minimalistic in design.
In the middle of the lens barrel, there's a switch for switching on/off image stabilisation, while another is a focus limiter switch allowing you to move from "S Macro", to 0.25-0.5m, to 0.25m-infinity. You'll want to switch to S Macro when you're working with super-close subjects, while the other options are useful for more distant subjects – for example the 0.25m – infinity setting can be used for portraits.
A button marked L-Fn can be used to adjust a number of settings which you can choose in the main menu. For example, you might want quick access to ISO, focus bracketing, depth of field preview or several other settings of your choice.
At the front of the lens, a manual focus ring is found, which you'll need to pull back in order to activate. OM System calls this the "manual focus clutch" and says it's proven to be very popular with users.
Once you pull back the ring, you'll see markings for magnification and close-focusing distances, ranging from 2x/0.224 to 0.25x/0.5m, and on to infinity. There are hard stops at each end of the ring so you can know when you've reached minimum / maximum focusing distance. The ring itself is fairly loose, but it provides just enough resistance to make precise manual focusing easy.
To assist with manual focus, there's a number of options present in camera that you might wish to activate, such as Focus Peaking and screen magnification.
OM System M.Zuiko ED 90mm F3.5 Autofocus
Manual focusing is often thought of as the de-facto route for shooting macro, but OM System has gone to great pains to make this an excellent lens for autofocus, designed to react quickly to macro situations you might come across in the field and haven't necessarily got time to stop and set up with a tripod.
If you're not wholly used to shooting such close-up macros or using a lens with a limiter switch, it can take a little getting used to. If you're not close enough with the S Macro setting, the lens will attempt to focus (and fail), while if you're too close with the 0.25m-infinity setting you might also find you have the same problem.
Over time, you get more finely attuned to naturally stopping at the right place to focus, and you should find that, assuming you're the correct distance away, focusing is rapid in most scenarios, allowing you to react to rapidly evolving situations and moving on to the next shot with ease.
When you're working this close to a subject, small movements made by the subject, or you the operator, can completely change composition. In outdoor situations where there's a slight breeze, you might find that subjects such as flowers that sway in the breeze, or insects which quickly move might prove frustrating, but for relatively still or slow-moving subjects, being able to quickly autofocus without an elaborate setup is very welcome.
OM System M.Zuiko ED 90mm F3.5 Image Quality
A lens of this kind reveals the kind of details that are extremely difficult to see with the naked eye, so of course it needs to be as sharp as possible.
The overall impression of sharpness from this lens – as we would hope – is superb. Examining images closely also reveals an extremely impressive level of sharpness, with the best results seen if you can keep ISO relatively low.
Sharpness is well-maintained across the frame, being very good even at the corners or edges of the frame. There's also a good degree of sharpness demonstrated throughout the aperture range. We get the sharpest results when you stop down a little, with f/5.6 and f/8 seeming to yield the best quality. That said, even the widest aperture of f/3.5 and the narrowest of f/22 put in an excellent performance.
Perhaps the biggest threat to sharpness is the natural movement of the subject, which is bound to happen with outdoors subjects. Even a millimetre shift in a breeze can be a threat to perfect sharpness at this close proximity, so you might find you want to try shooting at faster shutter speeds and upping the ISO as a compromise.
Focus stacking in-camera is quite remarkable, especially considering it can be carried out while shooting handheld. In some scenes you might see some ghosting from micro movements between shots if you examine very closely, but it's impressive how well this works.
Out of focus areas are rendered beautifully by this lens. Again, because you're often going to be working at very close quarters, even shooting at mid-range or even narrow apertures such as f/8 or f/16 will create a shallow depth of field. Therefore, it's great to see such attractive bokeh. You can also get some nice rounded bokeh effects when shooting at a little more of a distance and there is an appropriate light source in the background.
Wholly unsurprisingly, distortion is not a problem with this lens – but it's not something we'd expect from such a long focal length. Vignetting also doesn't appear to be a problem, even when shooting at the widest aperture. Chromatic aberrations don't seem to show up while shooting in bright or high-contrast situations, which is excellent news.
OM System M.Zuiko ED 90mm F3.5 Verdict
The M.Zuiko ED 90mm F3.5 Macro IS Pro is a superb lens for what it does – and those who enjoy macro shooting will find that there's an enormous amount to love about it.
It's the kind of lens that, if macro is your bag, it will make you fall in love with the genre even more – especially once you get used to how it works. Being able to get super close to your subjects and record them in stunning detail, all while shooting handheld and benefiting from such a high level of magnification means you can quite easily get lost in miniature worlds.
It does have some other applications, such as portraiture and general still life. If you don't have any other lenses of this focal length or close to it, you might consider it to double up for subjects, and it is capable of producing some lovely not close-ups as well as the extreme macros.
Being as lightweight as it is for the focal length reminds us of the benefits of Micro Four Thirds, and for "field macro" photographers it's an absolute dream.
Of course, all of this doesn't come cheap, and this lens will set you back a pretty penny, but, if you get a lot of use out of it, it may very well be money well spent.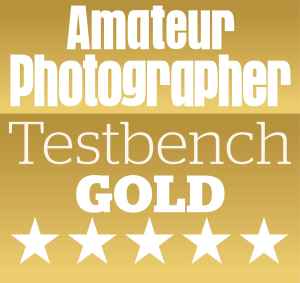 ---
Related articles:
OM System 90mm F3.5 Macro IS lens officially released
Best Olympus camera (and OM SYSTEM) in 2023
Best Micro Four Thirds lenses in 2023
Why Micro Four Thirds offers something no-one else can
---