Is the Nikon Nikkor Z DX 12-28mm f/3.5-5.6 PZ VR, a flexible vlogging lens for Nikon Z DX format, also an ideal choice for stills? Amy Davies finds out if it's one of the best Nikon Z lenses available.
At a glance:
Price: $356 / £379
Filter diameter: 67mm
Lens elements: 12
Groups: 11
Diaphragm blades: 7
Min Focus: 0.19m (at all zoom positions)
Weight: 205g
Lens Mount: Nikon Z (DX)
Nikon's Z series uses the same mount between its full-frame and APS-C (DX) models, meaning you can use lenses between either format. However, some are designed specifically for DX format, being both better suited to the smaller sensor size and more affordably priced for the typical user of cameras such as the Z 50, Z fc and the Z 30.
This lens will set you back $356 / £379, which is significantly cheaper than pretty much any of the Nikon full-frame Z lenses.
As it stands, there are not a huge amount of lenses designed especially for Nikon's DX format, but one new introduction is the DX 12-28mm f/3.5-5.6 PZ VR Lens, which is being touted as a "vlogging" lens, but is also being marketed as being great for stills photography too. Despite being a DX lens, theoretically you could also use it for full-frame models, particularly if you want something small, light and affordable to grab for video shoots. 
The 12mm wide-angle is one of the reasons why this lens ideal for vlogging, giving an 18mm equivalent focal length. That makes it well-suited to shooting pieces to camera when handholding, or filming in tight spaces. However, it's also the widest DX format lens available at the moment too, so if you like to photograph subjects such as landscapes and architecture, it also comes in handy there. At the 28mm end of the lens, you get a focal length equivalent of 42mm, meaning you've potentially got an ideal walk around lens for every day, travel and street photography.
Nikon Nikkor Z DX 12-28mm f/3.5-5.6 PZ VR – Features
As you'd expect from a (relatively) low-cost lens, the 12-28mm doesn't have a particularly complex optical design. It features 12 elements in 11 groups, including 1 ED and 1 aspherical element – you shouldn't expect it to be as good at handling problems such as fringing, distortion and aberrations as more expensive lenses. There's also no special coatings for ghosting and flare, and it's not weather-proofed, so it's probably best to keep it out of particularly inclement weather if you can. 
Seven diaphragm blades are included for creating out of focus areas, with a variable maximum aperture of f/3.5-5.6 depending on the focal length used. The maximum reproduction ratio is 0.21x, and we wouldn't expect a lens of this focal length to be typically used for macro photography.
You can focus as close as 0.19m at all focal lengths, which means some larger macro-type subjects (i.e. flowers) might fill the frame at 28mm, but again it's probably not what you'll be primarily aiming to do with the lens.
Vibration reduction is included – we might not normally see this in wide-angle lenses such as this, but for a vlogging lens it makes perfect sense. The PZ in the name indicates that it is a power zoom lens – meaning you can zoom in and out without touching the lens if you want to, again making it ideal for vlogging purposes.
Nikon Nikkor Z DX 12-28mm f/3.5-5.6 PZ VR – Build and Handling 
The light-weight of this lens makes it ideal for vlogging, with the power-zoom design meaning it maintains balance when using accessories such as a gimbal. It's also a nice lightweight option for those wanting an every day lens for stills photography too. 
In order to control the zoom, you can twist the barrel at the end of the lens – the mechanism is entirely internal so you won't see any physical extension. You can also remotely control the zoom via the Snapbridge app, meaning you don't need to touch it at all – again helpful if you're filming from some distance.
A smaller ring, just behind the zoom ring, can be used as a "Lens control" ring and be set to manually focus, adjust aperture, exposure compensation or ISO sensitivity. It can also set to adjust absolutely nothing if you're worried about knocking it. The ring operates completely silently – again video users are in mind here.
There's not much else to say about the outward design of this lens, as it's quite simple, with no buttons or switches. It can be used with 67mm filters, and while rear and front caps are included, there is no lens hood in the box.
We've been using the lens with a Nikon Z 30 camera, with which it pairs very well. It would pair equally as well with others in the DX range, but would perhaps feel a little unbalanced on a heavier full-frame camera. If mounted on a full-frame camera, DX-crop mode should automatically activate and you'll find yourself shooting or recording at a lower resolution. 
Nikon Nikkor Z DX 12-28mm f/3.5-5.6 PZ VR – Autofocus
Focusing is very quick in the majority of situations. It locks onto the required subject accurately and without hesitation, apart from if you're trying to focus too closely. In low light it's also very good, only slowing down a little when it's very dark. 
Further good news is that the focusing mechanism is impeccably quiet to the point of silence – even holding it right next to my ear while holding it in a silent room I couldn't hear it, so the chances of anything being picked up on a video recording are very slim indeed.
Speaking of video, focus transitions while recording are also nicely smooth. Although it's not a lens which boasts a massively shallow depth of field, it's still good to be able to move from one subject to another within the same session without there being jerky or sudden focusing shifts.
Nikon Nikkor Z DX 12-28mm f/3.5-5.6 PZ VR – Image Quality 
Although we wouldn't generally expect a lens designed for DX-format at a relatively low price to be super-sharp, the 12-28mm puts in a pretty impressive performance. It delivers sharp results throughout the zoom range and across the frame, especially when viewing images at normal sizes such as A4. Even zooming in to 100% reveals some good details, too. 
With its relatively narrow aperture and wide-angle, this isn't really a lens designed for creating super shallow depth of field effects, though you can achieve some attractive drop-off in certain scenarios. When this happens you get a nicely out of focus background with fairly pleasing bokeh. 
In-built lens correction is applied to make sure distortion isn't a problem – which is something which is pretty much a necessity when shooting at very wide angles. Although you'll still see some natural distortion when recording in very cramped spaces, the overall effect is impressive. 
Vignetting doesn't seem to be an issue, even at the widest aperture – again this is controlled by in-built correction. The same is true for chromatic aberration which again doesn't show up even in-high contrast situations.
The lack of a lens hood included doesn't seem to be a huge problem for introducing ghosting and flare into shots, but, you do have the option to purchase one separately if you feel it warranted.
Nikon Nikkor Z DX 12-28mm – Verdict
It can at times feel like the APS-C format is neglected by the two big traditional camera manufacturers (Nikon and Canon). Despite offering bodies in the format, the native lens range has been a little disappointing traditionally. 
By introducing lenses such as this into the fold, Nikon demonstrates that it is thinking about the APS-C user as customers in their own right, rather than as an afterthought. 
What we've got here is a surprisingly well performing lens in a light and compact body, which doesn't set you back too much either. It's the widest angle lens you can currently get for DX format too, so it should definitely add something to your kit bag and allow you to get those nice wide architecture and landscape shots. 
Being a 42mm equivalent at the telephoto end also makes it more versatile than just a simple ultra-wide angle zoom. It means you can use it as an "everyday" lens for other subjects too. 
Although targeted by Nikon's PR department towards video shooters, it's actually also an excellent option for stills photographers too, especially with nothing else available at such a wide angle. 
There's really not a lot to dislike about this lens – some might not be totally in favour of the power zoom mechanism, while the fact that is has a plastic mount and doesn't come with a lens hood provided in the box might also put some off – but it helps keep the cost down and make it pretty tempting.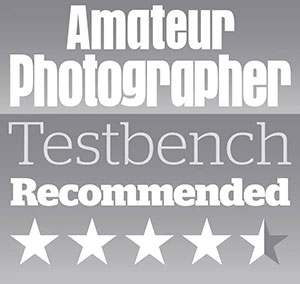 ---
Further reading:
---