Fujifilm's Instax range is widely known for its instant film cameras and hybrids like the Fujifilm Instax Mini Evo, which is a digital camera that also prints film. The tiny Fujifilm Instax Pal is unusual in that it is GoPro-sized and fully digital. It does not print film, instead connecting to a printer to do so. So, how does it do? Read about our full review below.
Fujifilm Instax Pal at a glance:
4.9MP camera
Pocket-sized body
Can connect with mini, square and wide Instax Link printers
$199.95 (bundle including Mini Instax Link printer and pack of film)
£89.99 (no printer included; Milky White, Powder Pink, Pistachio Green, Lavender Blue), £104.99 (Gem Black)
INSTAX Pal app
The Instax Pal app can be used to name your Instax Pal, remote shoot, see the photos you've taken and edit them (including the option to change the print size). To print the photos, it takes you from this app to your printer's app (the mini Link app in my case).
The app works relatively smoothly, though there was a bit of a lag when transferring images from the Instax Pal to my smartphone, especially when you've taken more than a few images. There's also a puppy-like animated version of your Pal on the app, a nice touch that elevates the Instax Pal's cuteness to new heights.
Fujifilm Instax Pal: Camera body and design
Pocket-sized, this camera looks wildly different to the other cameras in the range. Its external design reminds of a GoPro but that's where the similarities pretty much end. When putting the Fujifilm Instax Mini 12, Fujifilm Instax SQ40 beside it, the Fujifilm Instax Pal looks comically tiny, as if among giants.
The Fujifilm Instax Pal has a small built-in flash, a speaker to play sounds, and a wide-angle camera lens on the front. There is a tripod screw mount and a switch that takes the camera from the F (Fun) shooting mode to the L (Link) printing mode at the bottom of the camera as well as a micro SD card slot on the side. At the back of the camera you can find a USB-C port for charging and the manual shutter button.
Colour-wise, it takes after both the pastel and more retro type cameras of the range with the Instax Pal available in Milky White, Powder Pink, Pistachio Green, Lavender Blue, as well as Gem Black.
Fujifilm Instax Pal: The shooting experience
I have written about how I do not consider the Fujifilm Instax 8 to be a toy, but using the Instax Pal, it definitely feels like this camera is squarely in toy territory. It even does a little sad noise when you turn it off which is cute.
Full disclosure: I have never used a GoPro or action camera so it took me a while to get used to using a camera that's roughly the size of a ping pong ball and feels very different to a traditional camera when holding it and pressing the shutter button at the back.
It took some getting used to, especially as I initially only predictably managed to take a couple of selfies, a few portraits and photos of Shoreditch streets in before the infamous London rain got in the way of my trying this camera further.
Image quality isn't great, but that is to be expected from a 4.9MP sensor, though it did relatively well considering that when I first took it out it was a very cloudy day. Not that instant photos are known for being particularly high-res (an exception being the recently released high end i-2 Polaroid camera). Those interested in vintage digital cameras might enjoy the look though. The images I've gotten in the weeks since I first tried it feel like a Frankenstein-baby, a merge of the popular vintage digital camera aesthetic and the iconic Instax frame.
Like the Instax cameras I have reviewed so far, it is certainly a lot of fun to shoot with. Its unusual design makes it a novelty too and I got more than a few people looking my way, curious. I was even asked if it was a case for Air Pods.
However, I'm not sure how I would use it as a photographer. A lack of viewfinder is a problem and while using the multi-use detachable ring that comes with the camera as a viewfinder helps, it doesn't reliably stick to the camera so I mostly avoided it. Using my phone to shoot remotely worked best but it's not exactly the most practical solution. When taking portraits in particular, I had issues with calculating distance and framing.
I had also previously set my settings on the app to shoot for a Wide Instax print when remote shooting, which is something to be aware of when out shooting just using the camera. You can select to shoot in the Mini, Square and Wide formats but whether you can get prints in this format depends on the printer you have.
Fujifilm Instax Pal: Printing
The Fujifilm Instax Pal connects to any of Fujifilm's Link printers. I had the Instax mini Link 2 smartphone printer, which prints Instax mini prints. Printers for square and wide sizes are also available.
The results were good in general, the printer does its job and many of my photos came out nicely. The exception was one of my prints which came out with less detail than the original. In it, some blue sky was captured by the camera but this did not make an appearance on the print, in which the sky is all white.
Fujifilm Instax Pal: Verdict
I began this review not quite knowing who or what this camera was for and after using the Instax Pal for around a month, I still don't know. While it was fun to shoot with, it would certainly not be something I would buy, and would rather use the roughly $200/£100 it is priced at to buy any of the other cameras in the Instax range, which give you the film photography experience one expects from the Instax range and if you want the option to choose which photos to print, there's always the Fujifilm Instax Mini Evo to deliver the best of both worlds.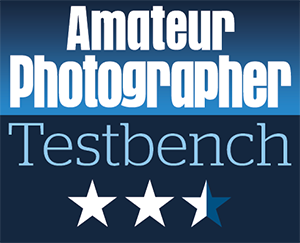 ---
Related content:
---
Follow AP on Facebook, Twitter, Instagram, YouTube and TikTok.