Now that the DJI OM / Osmo Mobile 6 is available, could the OM 5 gimbal be a bargain buy? 
DJI OM 5 Gimbal at a glance
Compact, foldable and portable smartphone gimbal
Three-axis stabilisation
Built-in extension rod, up to 21.5cm
Lightweight, 292g / 10.3 ounces
Magnetic phone clamp design
ActiveTrack 4.0
Choice of two colours
The DJI OM 5 retails at $130 / £139 / €159, but could be found for even less. The Fill Light Phone Clamp is sold separately for the retail price of $56 / £42 / €49.
As DJI's 5th gimbal in the Osmo Mobile series, the OM 5 has been given a series of upgrades since the DJI OM 4 was released in 2020. Firstly, the OM 5 is smaller and lighter than any of its predecessors. The OM 5 has also been given a new phone clamp, compact design and built-in extension rod.
The gimbal also features DJI's 3-axis stabilisation technology, a new ShotGuides feature and improved ActiveTrack 4.0.
What's in the box?
Magnetic phone clamp
Removable wrist strap
USB-C charging cable
Riser pad for small phones
Tripod stand
Carry pouch
DJI OM 5 Design
The OM 5 comes in two colours, Sunset White and Athens Gray. For this review I was sent the Sunset White version. Although the white gimbal (which has a very light pink tinge) looks very smart, stylish and aesthetically pleasing, the colour is not ideal to keep clean. However the carry pouch is very handy to avoid it getting dirty on the go.
The gimbal's handle features a standard tripod mount, rear trigger, thumb joystick, record and switch orientation buttons and zoom slider. It uses the magnetic mounting system introduced for the DJI OM 4, so you can snap your phone on and off with ease. The handle of the gimbal is ergonomically designed, for my small hands especially I found it easy to grip. The curves are soft and natural with a moulded back where I could place a finger when gripping.
For the first time the gimbal includes an extendable rod, which transforms the gimbal into a selfie stick. The rod is self-contained within the gimbal handle, and although it was quite stiff to pull out, it extends up to 21.5cm.
A big positive for the gimbal is that it is compact and travels well, thanks to the folding arm. I was sent the gimbal by DJI for use at The Photography Show but in the timeframe of this review, I have also been able to make use of it when attending other events and creating video content for AP's social media. It travelled well for the TPS weekend and day trips, and all the additional accessories fit in the carry pouch – perfect for slipping into your rucksack or handbag.
Using DJI OM 5
For the review I was using my OnePlus Nord phone. The clamp can accommodate thicker and bigger devices, so if you use a case on your phone you do not necessarily need to remove it; but as I use a flip case on my phone, I chose to take it off when using.
To start with I had difficulty when connecting the gimbal to the DJI Mimo app, meaning I couldn't use all the features, and shooting modes e.g. Hyperlapse, as designed. But I was able to take video and photos in the app through LiveView, plus try some of the features including Dyna-Zoom and Story. The gimbal also worked with my phone's native camera application. The buttons on the gimbal made it easy to use, I could record video and take photos, zoom in and out, pan around, switch from portrait to landscape, front to back cameras etc, all with one hand.
Unfortunately, the connectivity problem was something I had throughout my time using the gimbal. I also tested with an iPhone to see if this was a general issue, but this wasn't a case. For Apple, the DJI Mimo application was fully working, the phone connected with the gimbal and I was able to use all of the shooting modes, buttons and other features properly. If an app update for Android is in the pipeline, then this will become a more attractive accessory for Android users like myself.
The three-axis mechanical stabiliser keeps the phone in place as you walk and move around, which is great for filming at events. I produced smooth video without the shaky effect action/movement from walking or from an unsteady hand when standing still.
Within the Mimo app, if your phone supports it, video can be recorded in up to 4K resolution. However, whichever resolution you film at, you can only shoot at 30fps. The tripod is a useful accessory as expected when filming yourself, and also when using the Gesture Control feature.
Turning the gimbal heading and tilting up and down is made easy with a joystick on the handle. It's great for panning, but it doesn't go the full 360 degrees. This movement can also be slowed in the app if slow panning is the effect you are after.
Although it has its benefits and the concept is great, the folding arm was not easy to manoeuvre. It had to be turned and moved at a particular point to fold and unfold in the correct position, so this made it quite awkward to use.
I was also given the Fill Light Phone Clamp, an independent accessory compatible for both the DJI OM 5 and the OM 4 models. It features two built-in LED auxiliary lights strips either side with the option of three different lighting tones to change between. These were bright and would be great for those vlogging or doing selfie style video/image creation and low-light situations. However, the light clamp is an optional accessory and is to be purchased separately.
As tested at TPS, the gimbal lasted all day with on and off use, without using all the battery. According to DJI the battery life is approximately 6 hours. It took about 90 minutes to fully charge and the three LED dots on the handle let you know it is switched on and estimated battery life.
DJI OM 5 Verdict
The DJI OM 5 is expensive within the gimbal market and despite my connectivity issues, it is a smart and versatile piece of kit for serious content creation and smooth sleek video – I had several people come up to me to ask about it. If you are looking for something more basic and are not interested in the additional extendable arm, then the DJI Osmo Mobile SE may be for you, or there's the Asus Zengimbal. For those that want the latest and greatest, have a look at the DJI Osmo Mobile 6.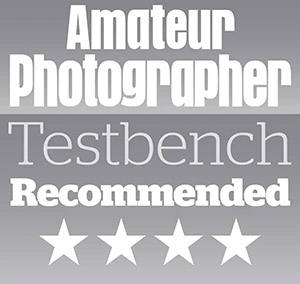 DJI OM 5 sample video
'Story' sample on DJI OM 5 and OnePlus Nord, using the 'Leisure' template.
Sample video – The Photography Show
---
Further reading:
---