The 3 Legged Thing Freya is an L-bracket tripod plate designed specifically for use with the Fujifilm X-T5 camera. It allows the camera to be attached to a tripod for both landscape and portrait format shooting, while keeping the body positioned directly above the head for maximum stability. As the bracket uses standard Arca-Swiss type plates, it will fit onto a wide range of tripod heads.
3 Legged Thing Freya at a glance:
$120 / £100
Arca-Swiss type L-bracket
For Fujifilm X-T5 only
Peak Design Capture compatible
Choice of three colours
Freya comes in two sections, so needs to be assembled before use. This is easy enough, as it simply requires fixing the vertical and horizontal sections together using a pair of screws. This requires the supplied 2.5mm hex key and should only take a minute.
3 Legged Thing Freya key features:
Tools: 3 Legged Thing supplies its Toolz multi-tool in the box, along with a 2.5mm hex key
Cables: A slide-on bracket can be used to secure an HDMI cable, which is handy given the X-T5's micro connector
Colours: Three different colours are available: Copper, Slate Grey, and Black
Peak Design Capture compatible: An optional adapter plate is supplied for use with the Peak Design Capture V3 system
Unlike 'universal' L-brackets, Freya has been designed to fit the X-T5 as closely as possible. For example, it doesn't block the battery compartment door and has cut-outs to provide access to the camera's 3-way tilting screen. There's an anti-twist lip on the horizontal section, while the vertical bracket has been specifically shaped to accommodate the camera's connector ports.
It is, however, practically impossible to open the port covers when the bracket is attached, without using some sort of tool such as the tip of a penknife. To be fair, though, the same is true with other L-brackets on the X-T5. However, help is at hand from one of the bracket's key features, as it can be extended away from the body. This provides much easier access when using a wired shutter release or a microphone.
There's even a slide-on plastic bracket that should stop cables from being accidentally pulled out, for example when using an external video recorder, which is something of an occupation hazard with the X-T5's micro-type HDMI port.
Extending the bracket isn't difficult, but it is quite fiddly. It requires undoing a screw using the 2.5mm hex key, pulling the bracket out, then matching up the screw with one of 7 holes and tightening it back up again. This also means you have to remember to either carry that hex key with you, or accept having the bracket sticking out from the side of the camera.
Another minor gripe is that the camera won't sit flat on a table with the bracket attached, due to two small screws that protrude underneath.
3 Legged Thing's L-bracket range
3 Legged Thing also makes a wide range of L-brackets for other cameras. This includes the Alfie for select Sony A7-series cameras; Gracy for the Fujifilm GFX 100S and 50S II; Ollie for the OM System OM-1; Roxie for the Canon EOS R5 and R6 series; Zelda for Nikon Z5, Z6 and Z7 models; and Zaara for the Nikon Z9. Meanwhile, its Ellie and QR-11 2.0 are universal designs for a wide range of cameras.
3 Legged Thin Freya: Our Verdict
The 3 Legged Thing Freya is a nicely designed L-bracket that fits the Fujifilm X-T5 perfectly. It's extremely well-made too, with no hint of twisting or flexing. It has a few design irritations, and there are certainly cheaper options available for the X-T5. But none that I've used are quite as robust.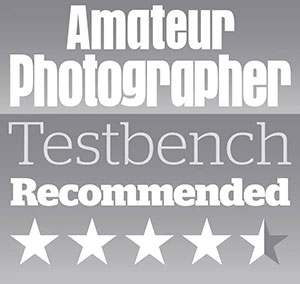 ---
Follow AP on Facebook, Twitter, Instagram, and YouTube.
---