Photo: Princes Quay shopping centre in Hull [credit: Bob Riach]

NEWS UPDATE 30 OCTOBER: Photographers stage protest over Hull terror stop
Austin Mitchell's comments follow news that an amateur photographer was stopped by a security guard outside Princes Quay shopping centre in Hull, East Yorkshire, last week.
Bob Riach was stopped by a guard as he tried to take night-time shots of the centre at around 8pm on 23 October.
Riach was stood on a paved area outside, and said he was not aware that the shopping centre owned this land, which lies beyond the water surrounding the building.
Speaking to Amateur Photographer (AP), Riach – who was with a local professional photographer – said: 'We thought it would look quite nice with the reflection on the water.'
Riach said the guard told him: 'You are not allowed to take photographs of this building. We are on "security level 3".'
The photographer said the guard specifically referred to concerns over an attack from the terror group Isis.
Austin Mitchell MP – whose tireless photo rights campaigning contributed to an eventual overhaul of anti-terrorism laws in 2011 – told AP: 'I think there is a kind of jitteriness at the moment about security and about individual terror attacks.
'It's silly because the man stopped in Hull was using a tripod and a professional camera… And because we are the most photographed nation on earth with security cameras all over the place…
'We are all carrying mobile phones and photographing each other, so alarm now about security would, itself, be ridiculous.'
Riach belongs to a Facebook group where members submit examples of their work.
Soon after the incident, the Scunthorpe-based financial advisor told the BBC's Look North TV programme, by email: 'Do I look Like a terrorist? And if I was a terrorist, would I stand there with my camera for 20 minutes?'
He said he could have understood such a reaction if he had been photographing a military base or an oil refinery, for instance.
'Not every terrorist wears a hoodie,' Riach recalled the security guard telling him during the clash.
Asked if he feels that reported concerns over a Mumbai-style terror attack in the UK are contributing to nervousness about photography, Mitchell – who is MP for Great Grimsby – said: 'I think that's part of it, and these fears arise when something hits the headlines like the Canadian mess [Ottawa parliament shooting].
'But I think we should keep our cool and maintain the view that photography is a right.
'We have a right to take photographs in public places and just not get het up about it.'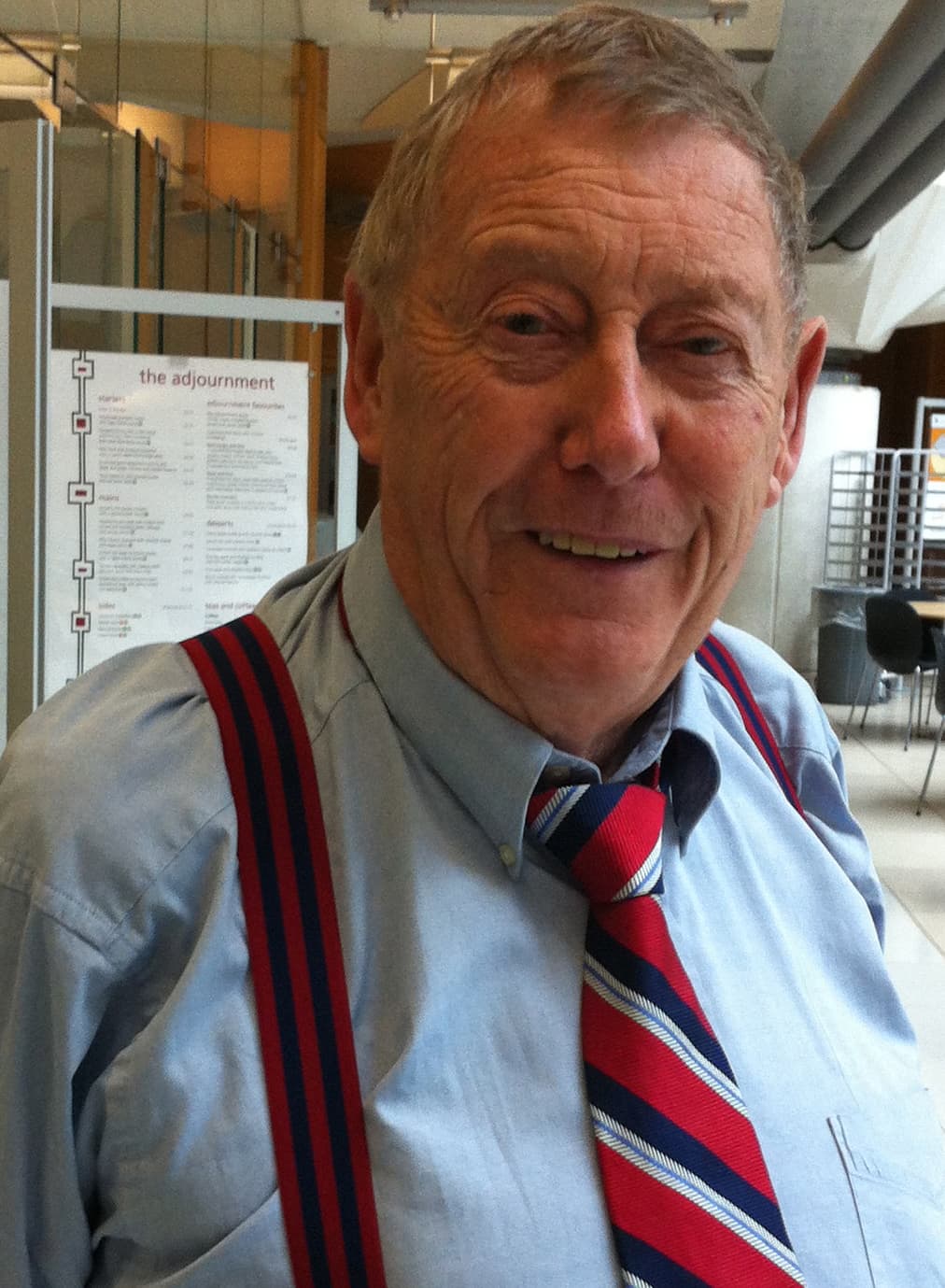 Photo: Austin Mitchell MP [credit: Chris Cheesman]

Riach said the guard also claimed there was a privacy issue concerning pictures of people exercising in a gym housed inside the building.
Riach, who said he was taking the photos for private use, and not to sell, added: 'There were no signs saying it was privately owned, or "no photography".'
Riach had been using a Sony Alpha 6000 camera and has previously had one of his pictures published as part of an ITV weather report.
He was later granted permission to take photos, after emailing the centre to ask for consent.
Prince Quay's marketing and customer services manager Sarah Smith told the photographer by email: 'I'm sure, as you can appreciate, as a shopping centre we have specific guidelines and regulations that we must adhere to, which include [rules about] individuals taking photos.
'We cannot be too cautious when on patrols, as threats at any level have to be addressed.
'It's normal practice to contact the centre if you are wanting to take photos so that we can inform the appropriate personnel.
'If you'd like to attend to take photos on a regular basis for personal use, please let me know.'
At the time of writing, Princes Quay management had yet to respond to AP's request for comment.
A spokeswoman for Humberside Police said that its officers were not involved in the Princes Quay incident.
Hull is set to be UK City of Culture 2017.
Austin Mitchell was speaking to AP during the judging of a photo competition organised by the Parliamentary All-Party Photography Group, a body that he chairs.