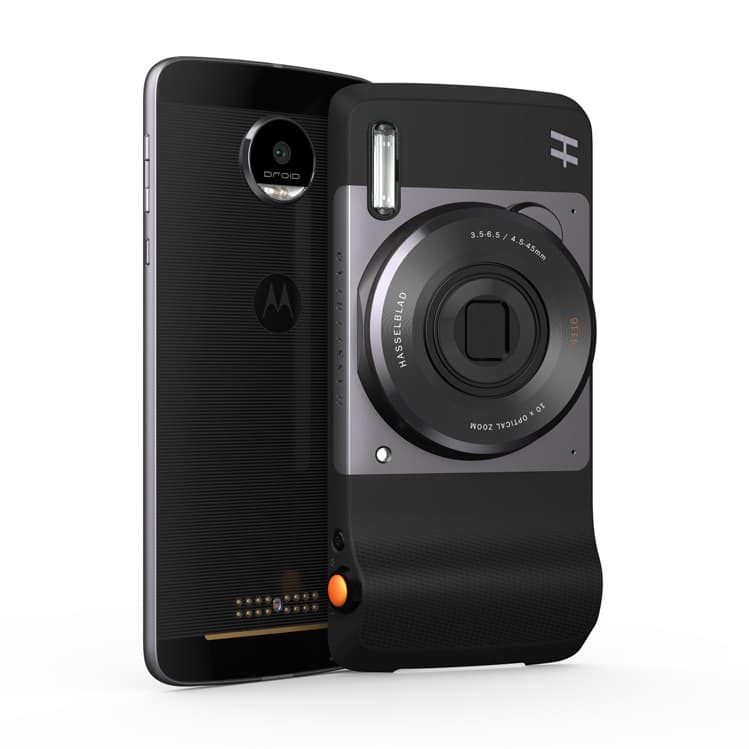 The Hasselblad True Zoom is a Moto Mod accessory which snaps onto the Moto Z smartphone using magnets, offering a physical shutter and a Xenon flash.
The 12-million-pixel device aims to deliver the 35mm equivalent of a 25-250mm lens, and focus as close as 5cm.
Features also include manual focusing and a top ISO of 3,200.
Due out in September, the module allows users to shoot raw images that can be edited using Hasselblad's Phocus software.
The product is part of the Hasselblad '4116 Collection', launched to celebrate the Swedish company's 75th birthday.
The Hasselblad True Zoom weighs 145g and will cost £199.