Jon Devo explains how photographers and models based all over the world are collaborating on shoots without leaving their homes
A year ago, in response to being confined to their homes, a number of photographers began exploring ways to stay creative and continue taking pictures.
In Italy, photographer Alessio Albi became one of the first to experiment with conducting photo shoots over FaceTime and the practice spiked in popularity when his work was discovered and featured by Grazia. We've spoken with some of the other early pioneers of this new paradigm in photography to find out what initially inspired them and learn how they get the best results when taking pictures remotely.
---
Your guide: Natasha J Bella
Natasha is an internationally published model and photography trainer, who runs her own studio and workshops in Leeds, UK. One of the early pioneers of remote photography, Natasha has optimised her entire studio to seamlessly incorporate this new way of working. See her website for more.
Back in March 2020, I started playing with the idea of seeing if someone could control my camera remotely, while I communicate with them through FaceTime. I came across another photographer who had posted something online, thinking about the same thing. I reached out and suggested we put our heads together.
I spent the following weekend in my home studio setting up the camera to operate while tethered and then connecting with Zoom. On the 1st of April, I did the first remote photography shoot that I was aware of at the time. It was a success, and we got some great images from it.
Prior to the shoot I had announced it on Facebook and a few people replied to ask if it was an April Fool's joke. At the time it seemed so unusual that we could do this and make it work. Once I knew it could work, I upgraded my camera to a Canon EOS 5D Mark IV because it was able to trigger multiple lights in sync.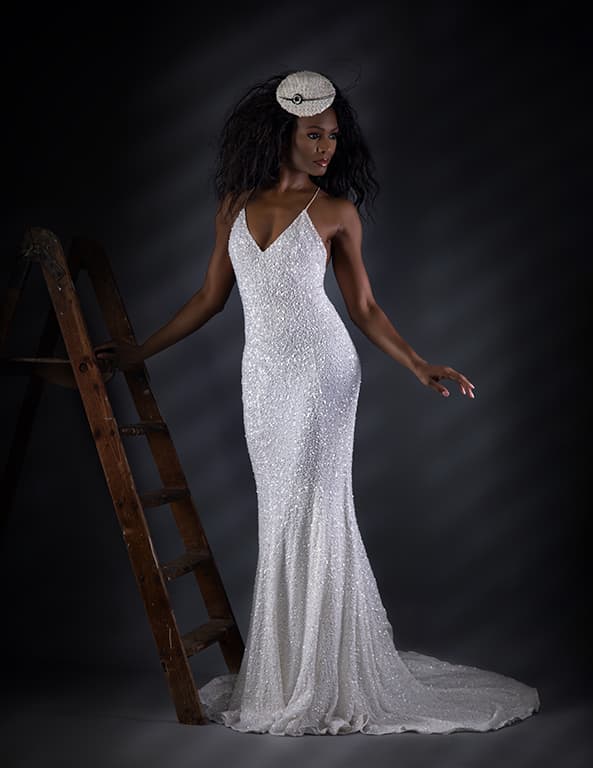 I upgraded any other equipment that I thought might improve the experience by making things faster and smoother, so that I could conduct these shoots with less lag and have more consistent results. Protecting cable connections is crucial, so I invested in some quality Tether Tools cables as well as the Tetherblock to prevent port damage.
I also bought faster cards. For my set-up, I have a high-spec MacBook Pro attached to a 32in BenQ monitor and an external portable SSD to store images on during shoots. But my upgrades didn't just stop at camera gear; I also installed new speakers and microphones at the front and back of my studio so that I can communicate with the other person clearly. I even installed dedicated Wi-Fi in the studio so there's no bandwidth going anywhere else.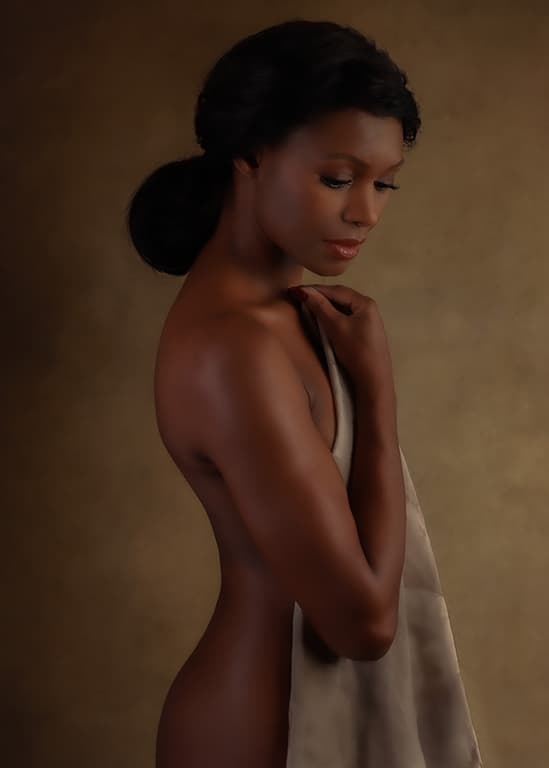 Using Zoom, photographers can direct how they want the camera and lighting positioned, and direct my poses. But with my experience as a model and photographer, I can help new photographers navigate this new way of shooting by sharing my knowledge of lighting, composition, styling and posing, which I teach remotely. With travel restrictions and social distancing in place, photographers are able to engage in the creativity of a model shoot, at a time when studios are restricted.
From my perspective as a model, I am conducting a 'normal' photo shoot in terms of hair, makeup and posing. I'm doing that and I'm also the studio assistant, adjusting lights and positioning the camera, so it's still pretty full on for me. I've found remote shoots to be even more creative, especially with the mood boards I've been getting.
At first, I felt like I had a point to prove. It was a challenge to show people that although it was a new way of working, it was a viable option. Bear in mind that this has all come about because of the pandemic – there's been a real need for creative people to express themselves.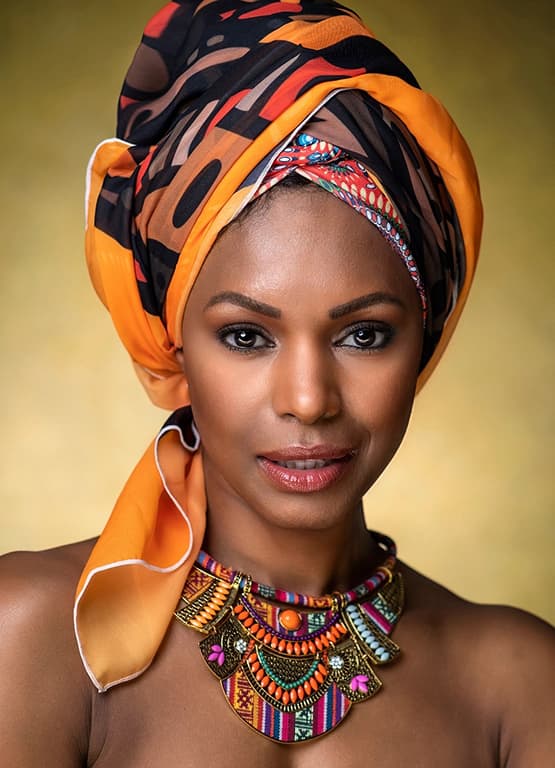 They make a booking and then they've got time to plan it and something to look forward to. Now that we're not having to think about kit, we've got even more time to think about the creative side of things. Reflecting back It's given me the chance to work with photographers from all over the world, as well as the UK.
I wouldn't have been able to travel to all of those places to shoot with all of these people in the same amount of time. It's been great. Do I think it will continue when things go back to normal? I don't see why not, because it gives you the chance to work with people that you might not otherwise get to meet or travel to.
Kit list
Canon EOS 5D Mark IV, Sigma Art 24-70mm f/2.8, webcam and Tether Tools cables.
---
Your guide: Inderjeet Sagoo
Indy is a professional fashion and portrait photographer from Birmingham, UK. He began his journey into full-time photography as a retoucher and now works for a large commercial business. Indy has been using remote photography to build a network of collaborators around the world. See his website for more.
I started dabbling with remote photography when when the notion of FaceTime shoots came up. After the first shoot, I wasn't a fan, I felt too removed. Also, I was at the mercy of video streaming quality and limited to just taking screenshots. But I then connected with a model in Canada whose father is a photographer, so she had access to a decent camera and I asked her: 'What happens if you share your screen with me, with your camera connected to Capture One?'
In theory, I could have taken control of the app remotely, but that model of camera wasn't compatible. As we'd arranged a date to do the shoot, I started searching for remote shooting applications. I initially came across an iPhone app called CLOS. It opens a video chat and when you press the shutter, it captures a photo locally on their device.
Better still, if your model is using the main rear camera the app captures a raw file – even if the phone itself doesn't natively support raw editing. This was an interesting discovery and I wondered how far I could push these files. After sharing some images, someone tagged a competitor app, the Shutter App. It was similar to CLOS, but more stable, the images came out cleaner and it gave me a nice desktop interface to work with. I now use Shutter App for all of my remote shoots.
It keeps all your shoots organised in folders within your online account.
It also uploads raw files in the background from the talent's phone, so they don't have to keep the app open after the shoot. With the current generation of phones, going back to iPhone X, you're getting a 12-16-megapixel file. It's more than enough for social media and you have a raw file that you can really push. Since I started doing these regularly, I've been joking with my family and telling them: 'Guys, every weekend I'm spending my mornings in Bali, my afternoons in Europe and evenings in LA.'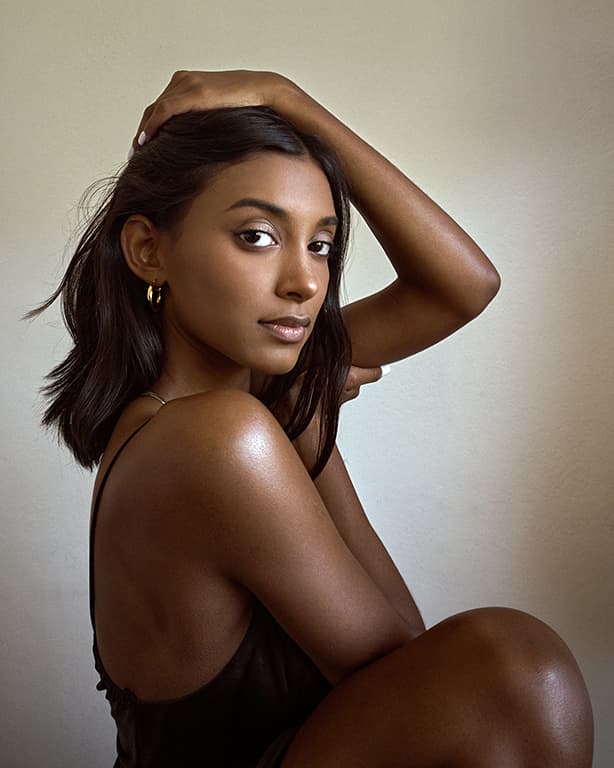 Global connections
The portraits of Robin on this page came about after I reached out to her. We met while I was on a trip in South Africa last and we did some shoots in person. I didn't know when I would be able to return so I thought, 'If she's got a decent internet connection, why don't we try a remote shoot?'
We kept it simple with a white wall and did some beauty portraits, it worked a treat! Finding talent to collaborate with elicits a couple of responses. The common one is 'If you're just on the other side pushing a button, couldn't I do that myself?' To their credit, they could, but they don't.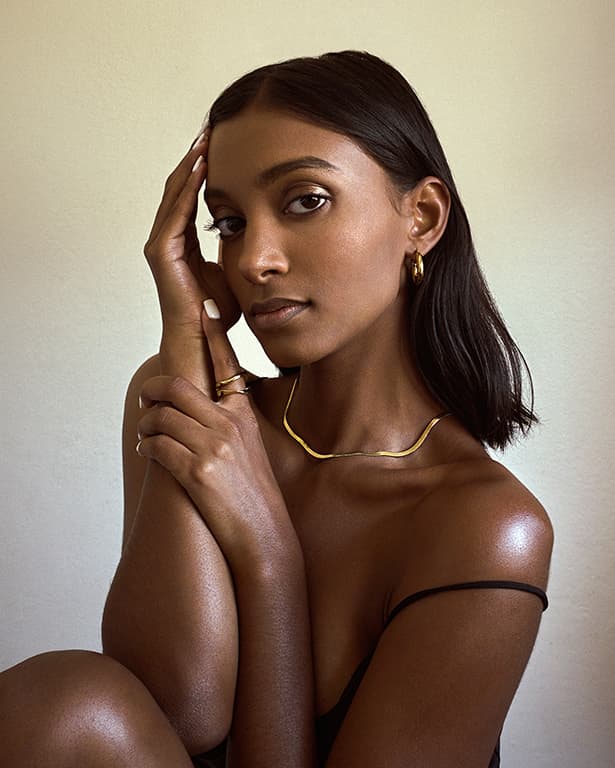 People soon realise that they won't be able to leverage the creative eye of someone who knows what they're doing. And unless they know how to use post-production software, they won't be able to give files the same treatment I would. Remote photography takes away the gear. You're left with your eye and an exposure slider so you can focus purely on composition and light.
In terms of where this technology goes, I think it could be a great teaching tool. If you want someone to really see through your eyes, this is the nearest thing. If you're thinking about giving this a go, just do it. I started out pessimistic, but I'm now in AP magazine because I tried something new. It's a small space right now, but if you want to expand your horizons and perhaps get your work noticed – go for it.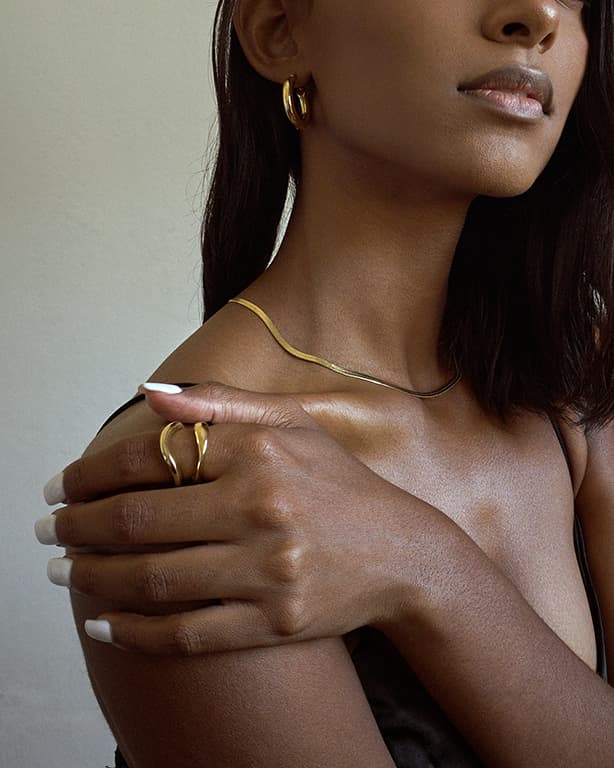 Kit list
The Shutter App, iPhone, Capture One Pro, Infinite Color Panel (colour grading tool), CLOS (remote shooting app).
---
Your guide: Laura Skye
Specialising in fitness, portrait and wedding photography, Laura spent a year building her own studio that launched in March 2020. Due to the pandemic her studio had to close before it could take any bookings. Remote photography has given Laura a new line of business as she awaits reduced restrictions that will allow her to reopen again. See her website. 
I've been shooting weddings for the past ten years, which is brilliant because you get to meet so many people. You also learn a lot about working in different spaces with natural light and how to use what you have to your best advantage, as well as flash photography.
Then there's learning to work with different people, understanding what they do and don't like, coaching them to be as natural as possible and learning how to get the best out of them. Most of my portraiture is of women, not just models as such, but women of all descriptions and ages who want to feel good about themselves.
I was working for a studio for a number of years until it closed. Then I spent a year building my own studio and it was ready to launch, exactly as lockdown hit. All the weddings I had were cancelled; people are still cancelling weddings this year as well. I was stuck with not much to do.
If you're a creative, it's very hard when you can't do what you love. I came across virtual shooting while listening to a conversation online with an American photographer. He shared some portraits of a woman with huge skyscraper buildings in the background. The images were really impressive, so I was intrigued to try it.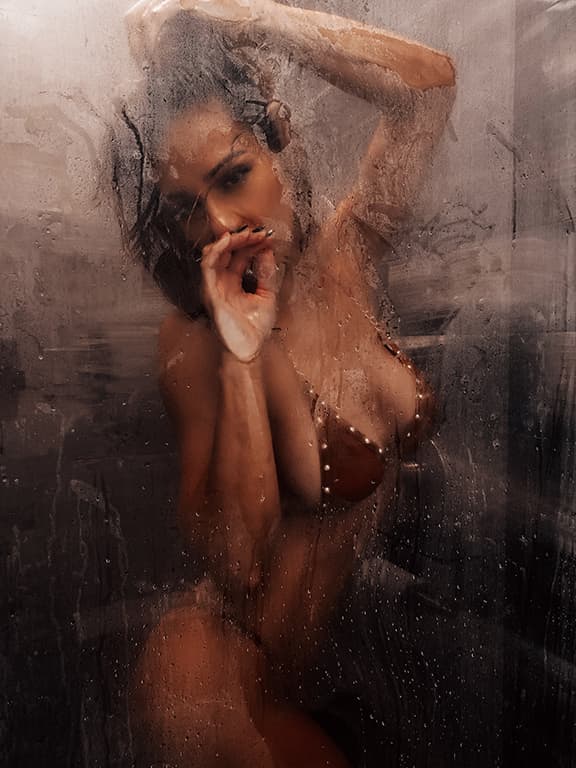 At first I was really nervous, because this is taking pictures with a phone. It's so different technically and you have less control. Also, focal lengths on phones aren't what I'm used to working with, they're usually too wide. But I gave it a go and the experience of controlling the camera without holding it was unbelievable.
As far as securing bookings go, I put some pictures up and offered virtual shoots and I've been inundated. The response has been amazing. I think it's because everyone's bored, and they want to look nice and didn't imagine they would have the opportunity to do a photo shoot in their house. And I feel like I'm getting to capture their most authentic selves, because they're so comfortable at home.
Honestly, it's given me a new lease of life, I've loved meeting new people from all over the world. My next shoot is with a person in Hawaii and then Florida after that.
Conducting a shoot
Once someone's made an enquiry and we set a date, I make a point of having a couple of conversations with them. Before the shoot, I will call them via a video call so they can see my face; I think that's really important.
During the call, we'll decide which areas to shoot in and which outfits will work best. I can't imagine how the shoot would go if I went in blind.
That prep work is vital, and it also helps your model feel confident and happy with what you're doing. On shoot day, I get them to download the Shutter App and if they don't have a tripod, I'll tell them to grab a tin of beans and secure the phone with a hairband.
Then they can put it on a chair, some boxes or a window sill. Typically, I'll give each client 30-45 minutes of shooting time, which is more than enough to do three looks and get some good options.
Kit list
The Shutter App, Adobe Lightroom.
---
Your guide: Tim Dunk
Tim Dunk has been working as a professional portrait and wedding photographer full time for four years. As one of the pioneers of remote photography, Tim has seen an uptick in business since incorporating this new tool. facetimphotos.com/book-a-shoot.
I was losing my mind at the start of lockdown, watching my wedding work for the year go up in flames. I stumbled across remote photography completely by accident. I was on a FaceTime call with my eight-year-old daughter and it kept flashing up on my screen that she was taking photos of me.
I asked her to stop messing with the phone and talk to me, but then a week later a lightbulb went off. I thought, 'I wonder if that could be a way to stay creative and see some friends!' That's how I started out.
I wasn't looking to start a new area of business, it was just something to do. I tried it out with a couple of friends and it was just so much fun. Initially the pictures weren't of the quality that's possible now, but they were good enough. I kept at it and it really took off.
It seemed the idea of having something new to do really appealed to people. It's spread quickly and I've had some great media coverage. But most importantly, it's kept me really busy.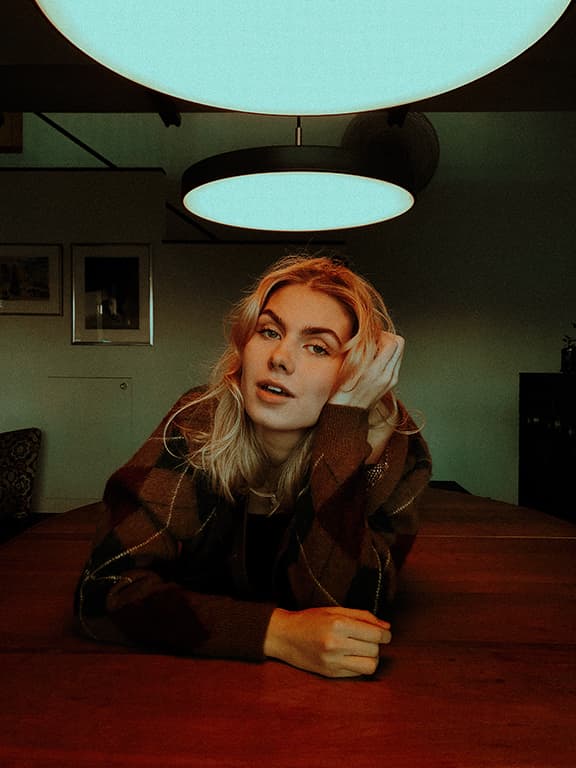 Taking on a new challenge
The original method of capturing screenshots through FaceTime resulted in JPEG files that were only 1200px on the long edge. Also, the image quality was dependent on the strength of the talent's internet connection. You had no control over focal points or focal ranges and no manual exposure control.
Instead, to lower the overall exposure, I had to get the subject to place something bright in a part of the frame. It's been a really interesting process and I've learnt a lot about light. I was treating the quality – or lack of – the same as I'd treat a Polaroid, they're not going to come out tack-sharp and that's not the point.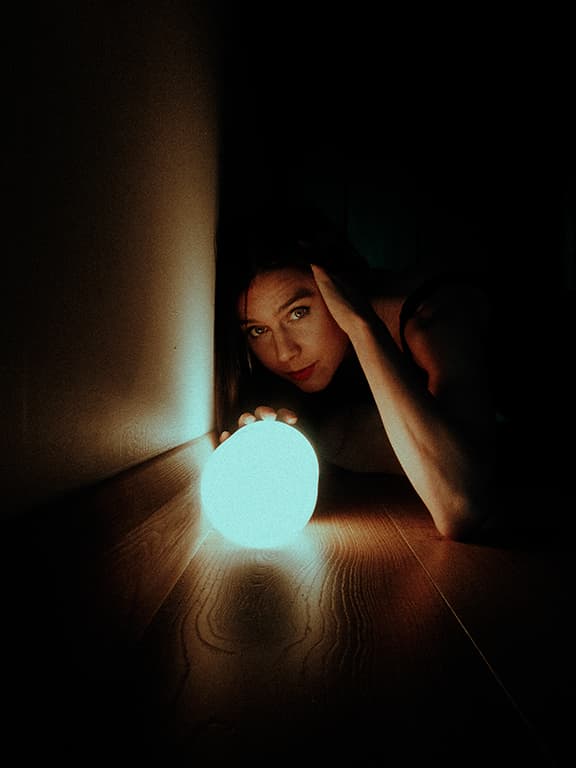 I had a great time shooting these really lo-fi, lo-res images until somebody came along with a better way. Now there are apps that allow you to take full control of a person's smartphone camera and upload them afterwards or during the shoot. You can now shoot with the full raw quality of a phone camera and they're pretty good these days. The difference in quality is unreal.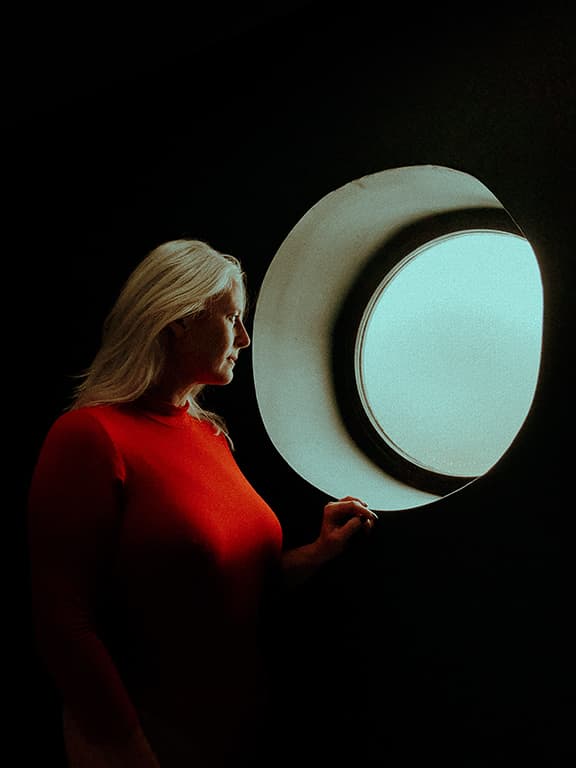 I've since shot some really interesting commercial work and have had some photographs enlarged on digital billboards in train stations and so forth. The fact that I've shot those images across continents, blows my mind. It's crazy, but it's also the same in many ways. A lot of it is coaching and instructing the talent on where to place the phone and help them build towers of things to place you on.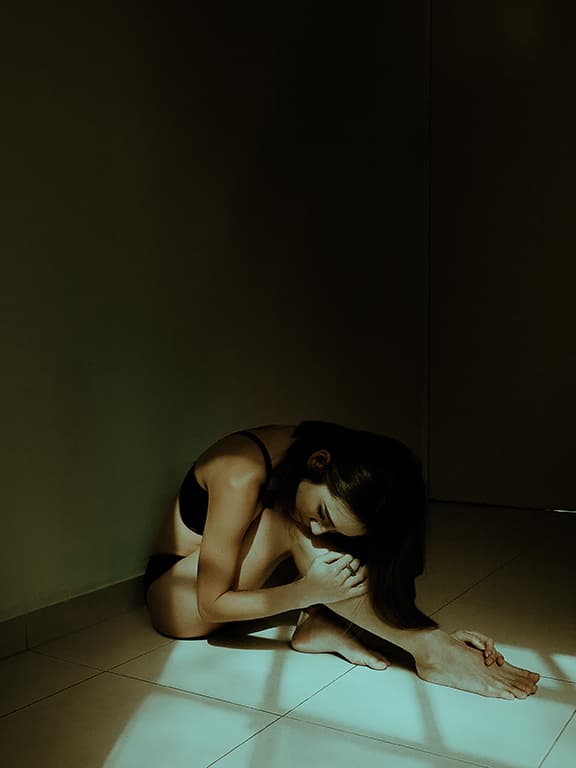 Just like in person, you still give creative direction, but now you also give some technical direction too. You still have to develop a rapport with them and create an environment of trust, which is crucial when you're taking photos. There are a lot of levels to it, but it's all stuff that I enjoy; finding the light and having the opportunity to connect with people. It has made this last year, which could've been entirely bleak, into a really wonderful thing.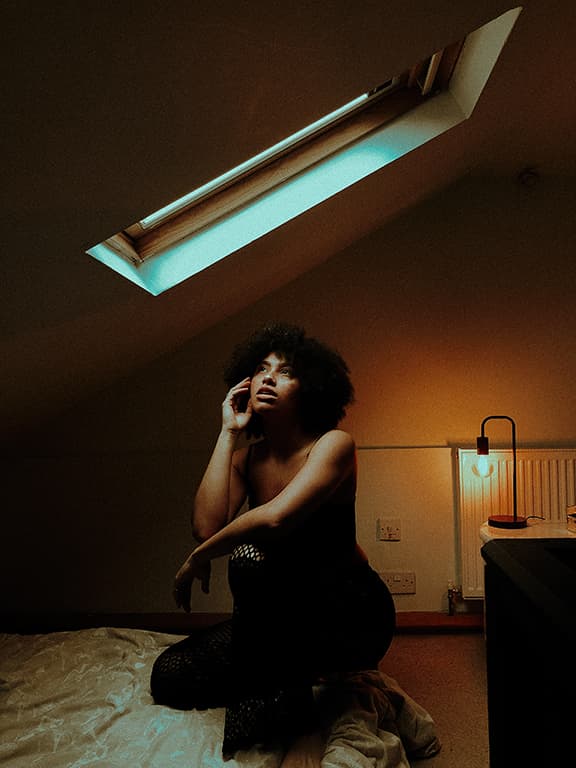 I've shot in Siberia, Ghana, Argentina, all from Leeds. It's not a poor substitute for being there with a camera. In a lot of circumstances it's better. You can really put people at ease when they're at home, chatting on the phone. Rather than having somebody with a big camera in their face. Remote photography gets you into places and gets people more relaxed than they would be otherwise. In addition it allows you to shoot all kinds of vulnerable people, such as people who may still be shielding.
You can go anywhere and it doesn't cost anything.
Kit list
CLOS app, the Shutter App.
---
Top tips for remote photography
1) Prepare a mood board. Share and discuss your ideas beforehand with your model so you're both working towards the same goal.
2) Trust is important. If you're working with someone for the first time, arrange a FaceTime call before the shoot and start to build a rapport with them.
3) Explore the space via video before the shoot date to find the best areas for light. You need to know how to work with natural light for best results and pay attention to what it's doing to the face and the body.
4) Approach the shoot as you would a face-to-face one. Good communication and directing still come into play.
5) Reach out to people who are willing to shoot and embrace this new and exciting way of connecting with one another, and accept there will be challenges to overcome at first.
6) If your model doesn't have a tripod, they may have a flat mate or family member willing to help out. Furniture and stacking books is also another alternative solution.
7) The newer the phone, the better; and the more storage, the better. It's also advisable to check data plan and Wi-Fi connection capabilities.
8) Get to know raw processing. Files will come in flat, and they may shock you. Apple ProRes RAW highlight retention is impressive and worth checking out.
9) Be sure to select the 'Upload images after shoot' option otherwise it causes lag on the video feed during the shoot. The video feed view depends on the Wi-Fi and data – if it lags, it can make it harder to see and more challenging to communicate with them.
10) Finally, have fun and experiment as much as you can. The more you challenge yourself, the more you will learn, which will allow you to capture the best photos you can.
---
Best phone brands for remote photography
Huawei
Samsung
Xiaomi
Sony
Oppo
iPhone
---
To read more articles like this one subscribe to our print magazine today. You'll save money every week and enjoy having each issue delivered to your door! Click here