Canon are showing a number of new and unique cameras at The Photography Show 2021, and whilst the attention grabbing camera is clearly the Canon EOS R3, with people queuing up just to hold and try it, there are a number of other cameras on display, including two new prototype cameras.
Canon Posture Fit Device Prototype
Designed as a new healthcare device for your desk, the small egg shaped object doesn't include a traditional camera, but instead measures your posture as you sit, so that it can alert you when you have bad posture.
Canon are showing this unique health care product at The Photography Show, 2021, and asking for feedback from visitors to see if there would be interest in the product should they launch it.
Canon has previously shown products at shows like The Photography Show that have become real products, including the Canon Powershot Zoom.
The Posture Fit Device monitors posture position and durations, and for security and privacy only the posture position and distance from the device is measured. The device then sways to notify you that it is time to move or adjust your posture. There will also be an app giving additional information letting you know stats about your sitting posture and time spent in front of the computer.
The planned benefits of this would be to improve health, and improve productivity.
Canon Intelligent Compact Camera – Powershot PX
Looking much more like a product that is ready to be released, Canon are showing a number of working Canon Intelligent Compact Camera prototypes at The Photography Show, 2021.
The Canon Intelligent Compact Camera, which is labelled as the "Powershot PX" is made to be "your own personal photographer" so that you can be in the photos, rather than behind the camera. The camera sits on a base with a rotating mechanism that allows the camera to move and track subjects, as well as change the angle the camera lens is pointing.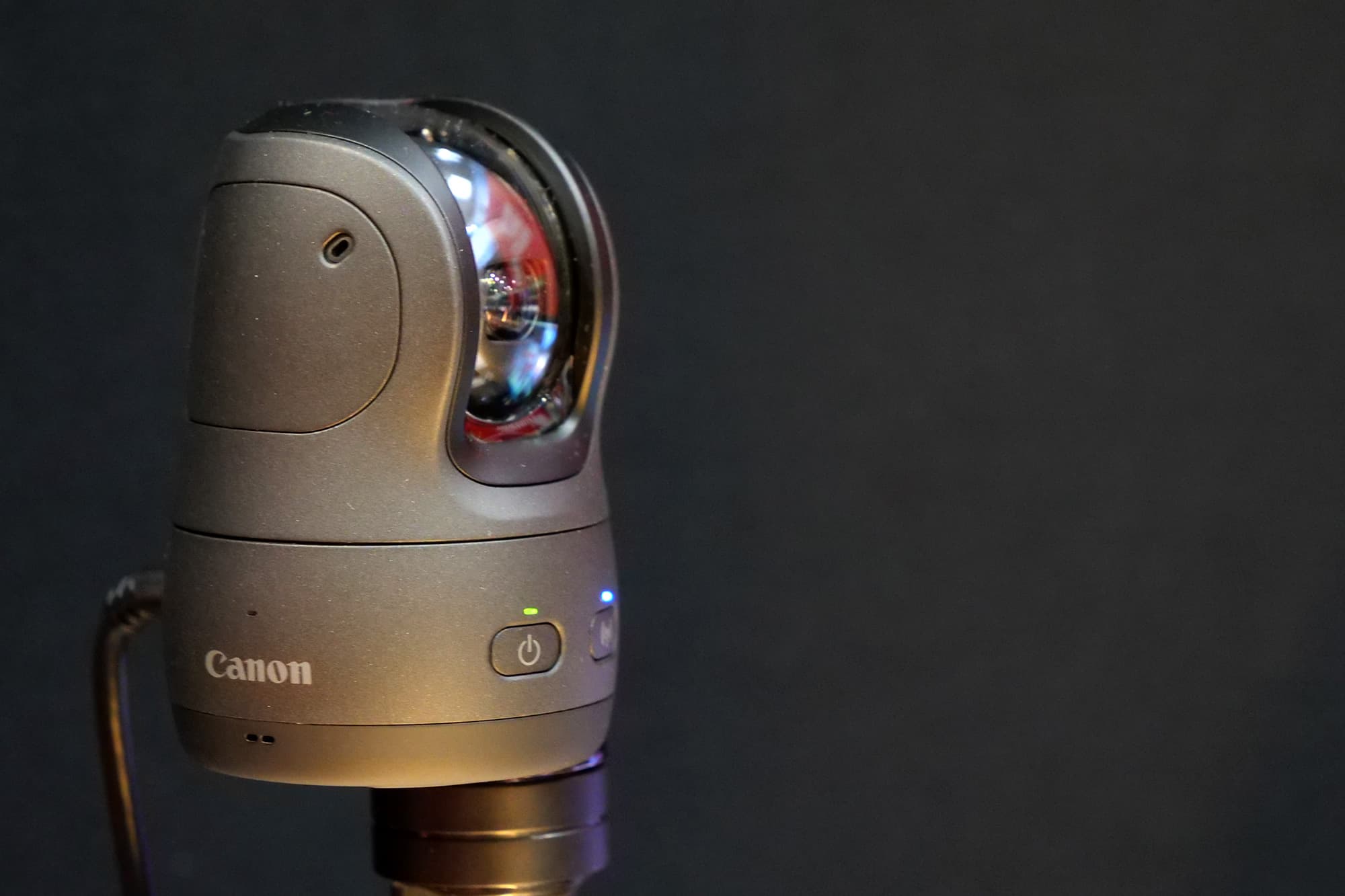 The camera, which as yet, is not available, is designed to capture natural expressions, with a smartphone app that would "cleverly" recommend the best photos and videos for you to keep and share. The camera automatically frames the shots for you, automatically tracking the subjects faces, without you having to think about it.