Celebrity and portrait shooter, Rankin, is hosting a photography show on BBC Four and iPlayer, called The Great British Photography Challenge. The first episode airs on BBC Four on May 24th at 9pm. Six contestants will undertake a range of themed weekly challenges across the UK, and although an eventual winner will be chosen, none will be eliminated.
Each episode starts with a challenge to deliver a winning picture in just one hour, using a smartphone. Contestants also undertake specific projects with a "celebrity expert" in a specialist area, including wildlife photographer and TV stalwart Chris Packham, and street shooter Lamarr Golding.
One of the contestants is Paul Williams, 60, from Dorchester, Dorset. Paul is a keen wildlife photographer, who is also a long-standing AP reader – we find out more below.
Congratulations on being a contestant, how did you feel when you heard you had made the cut?
I couldn't quite believe it as there are so many talented photographers out there creating amazing work. I feel very fortunate to have this opportunity and I'm going make every moment count to become a better photographer – and person.
How long have you been an AP reader and what do you like about the print magazine and this website?
I've been an AP reader for over 30 years now. It was my go-to magazine when I first became interested in photography as I particularly liked the format and the way it showcased not only photographers' work but how they also achieved the image.
The innovation, enthusiasm and ongoing search to showcase photographers from many different genres is still alive and well and makes AP an excellent resource for anyone involved in photography, irrespective of where they are on their journey – whether you read AP in print or online.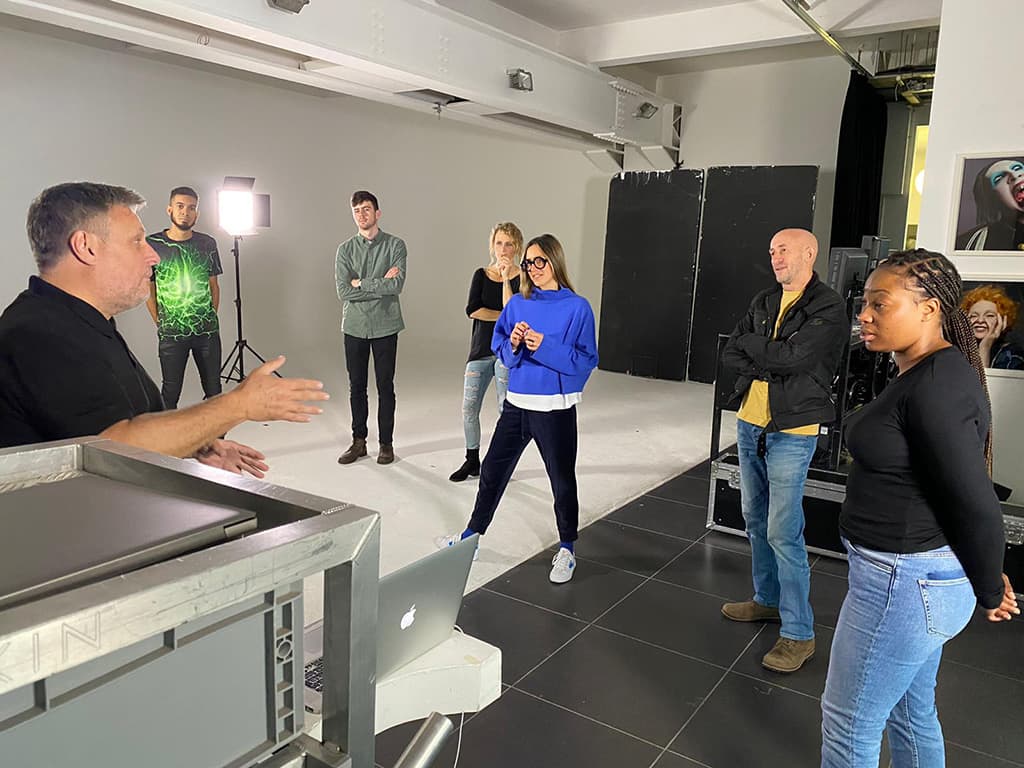 As a wildlife photographer, are you nervous about having to try out photographic challenges in different genres, such as portraits?
I tend not to have nerves per se. I was more interested in how I'd approach genres I'd not really tried – particularly as I went into wildlife photography as it helped my PTSD by avoiding people! This wasn't part of the plan…
How will you deal with onscreen nerves?
I'm very much in the moment these days after a decade of PTSD so I use mindfulness to concentrate on being fully immersed in what's in front of me.
This helps me manage overthinking the 'befores and afters,' and the other heuristics that often accompany nerves. This in turn allows me to stay focused on what I have to do and how to do it to the best of my abilities.
I've also appeared on Countryfile, BBC news and various media programmes like radio and blogs, so I'm becoming more adept at least looking like I'm chilled ?
What do you hope to get out of The Great British Photography Challenge?
Most of all I want my message that there's hope after a major mental illness to reach as many people as possible. Every 40 seconds someone across the planet will take their own life with over a million people projected to die because of suicide.
There's always another day when things could be better than the day before. My own experiences, including trying to kill myself three times are, I hope, capable of informing people enduring their own mental health problems that their quality of life can improve, and I'm determined to use what I've learnt in my decade of mental illness to help others.
If you win, will you attempt to turn pro?
We've all won. Just getting to work with some of the leading creatives, artists, actors and conservationists in this way is more than enough for me.
---