Lens choice is a key consideration when you're investing in a new mirrorless camera. Angela Nicholson explains which manufacturer offers the best full-frame lens range in our Nobody Does it Better series.
---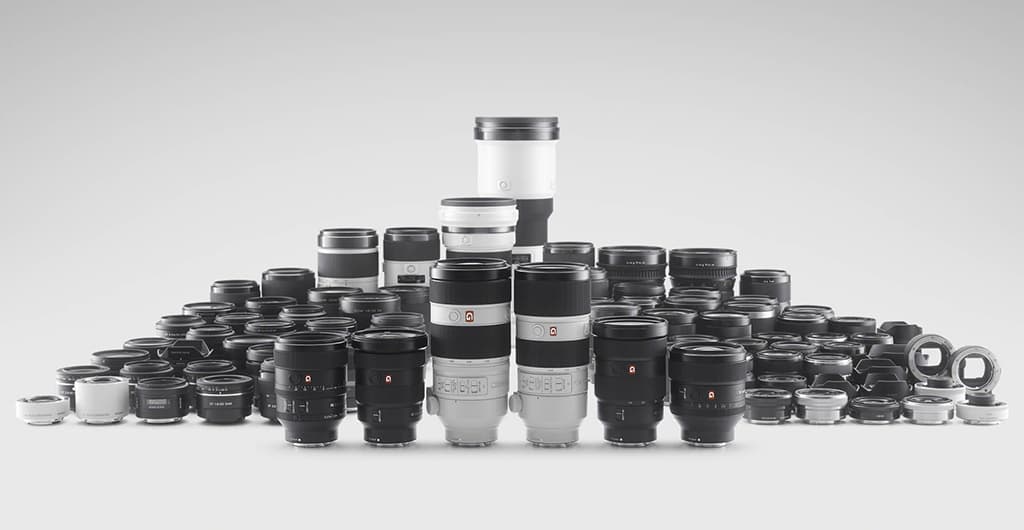 While dedicated enthusiast photographers have usually built up a nice collection of lens for their DSLR(s), swapping to a mirrorless camera throws that all up in the air.
There are adapters that enable many DSLR lenses to be used on a mirrorless camera to get you started, but native lenses deliver the very best from the new camera design, so it's important to consider the range available.
After careful weighing-up, the award for the best range of full-frame mirrorless lenses goes to Sony.
Here's why…
If you pop over to Sony's website and take a look at the lens available in the FE mount you'll see that there are no fewer than 40 lenses and 2 teleconverters. That's an impressive number, especially when you remember that even though Sony was first to the market with a full-frame mirrorless camera, these cameras have only been around since October 2013.
Having such an extensive array of lenses means that there's more than one option for most focal lengths and there's a good selection of prime lenses as well as zooms. You don't need to settle for what's available, you can make a considered choice based upon your preferences and budget.
E and FE
Sony makes Alpha mirrorless cameras with APS-C and full-frame sensors and they have the same mount. That means you can use the company's full-frame (FE) lenses on APS-C format cameras, and the APS-C format (E) lenses on full-frame cameras. However, it's important to remember that the E-mount APS-C format optics do not produce a large enough image circle to cover a full-frame sensor so the camera crops to an APS-C sized area.
What do the letters mean?
Understanding what the letters in a lens's name mean is key to unravelling the technology within it. Here's our guide:
G: Sony's G lenses were originally the company's best lenses, with the G standing for 'gold'.
GM: This signifies that the lens is a G Master or Gold Master lens and it has Sony's highest quality optics.
LE: This stands of Light Edition, it indicates that the lens has been built with low weight in mind.
OSS: Standing for Optical SteadyShot, an OSS lens has gyros within it to detect movement and it can correct for shake and wobble.
PZ: Instead of zooming manually, PZ lenses have a power zoom mechanism. They're a popular choice of video as the zoom movement is smooth and consistent in speed.
SEL: SEL is used at the start of the short name for Sony lenses with the E-mount.
SSM: If a lens is marked with SSM, it has a supersonic motor for focusing.
T*: This denotes that the front element of the lens has Zeiss's T* anti-reflective coating to help keep flare at bay.
ZA: This indicates that the lens has elements that meet Zeiss's design standards.
Zeiss: These lenses are made by Sony using designs and technology that have been developed by Zeiss. They also feature a name such as Batis, Distagon, Planar, Sonnar, Vario-Tessar, Distagon which is the specific design.
Which are the best Sony FE-Mount lenses?
Sony makes some superb lenses, but the highest-quality optics and fastest lenses come at a high price and sometimes greater weight. This means that the definition of the best lens can vary from one photographer to another. However, here are a few options to look out for: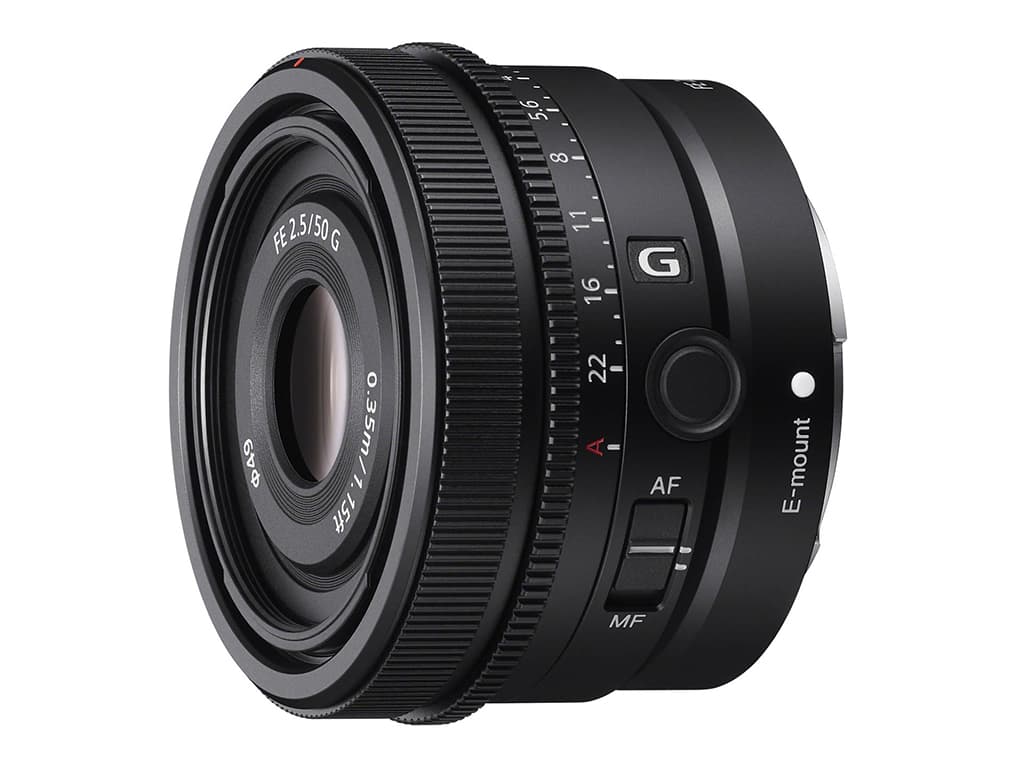 Best 50mm E-Mount lenses:
A 50mm lens makes a great starting point and Sony currently lists no fewer than five (plus a 55mm lens) starting with the FE 50mm F1.8 for £299 and going all the way up to the FE 50mm F1.2 GM for £2,100. The latter is a spectacularly good lens and the huge maximum aperture gives plenty of scope for using fast shutter speeds in low light and blurring backgrounds.
However, the new FE 50mm F2.5 G, which retails for around £630, makes a fabulously versatile more affordable alternative. It's compact and lightweight, yet weather-sealed and it has a de-clickable aperture ring plus a customisable focus hold button.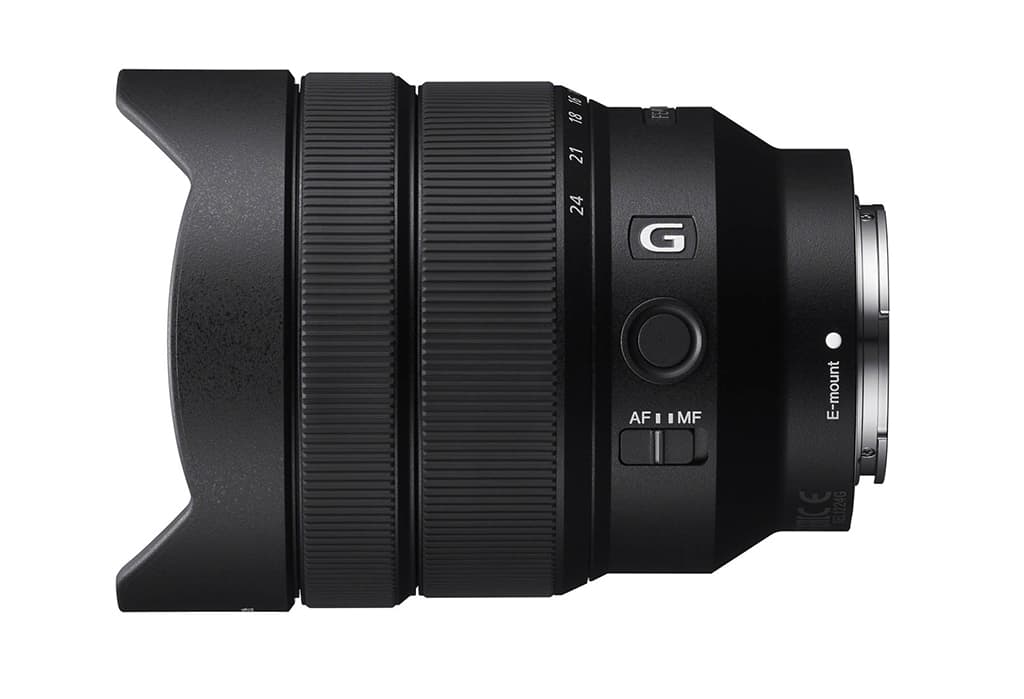 Best Wide-angle E-Mount Lenses:
If you want something wider, Sony has plenty of choice. At £1,700 the FE 12-24mm F4 G is great for images with impact and it's more affordable than the FE 12-24mm F2.8 GM (£2,900), but for many photographers, the FE 16-35mm F2.8 GM is wide enough and it makes a more practical choice with a less bulbous front element and the ability to use regular 82mm filters. Alternatively there's the Vario-Tessar T* FE 16-35mm F4 ZA OSS for around £1,349.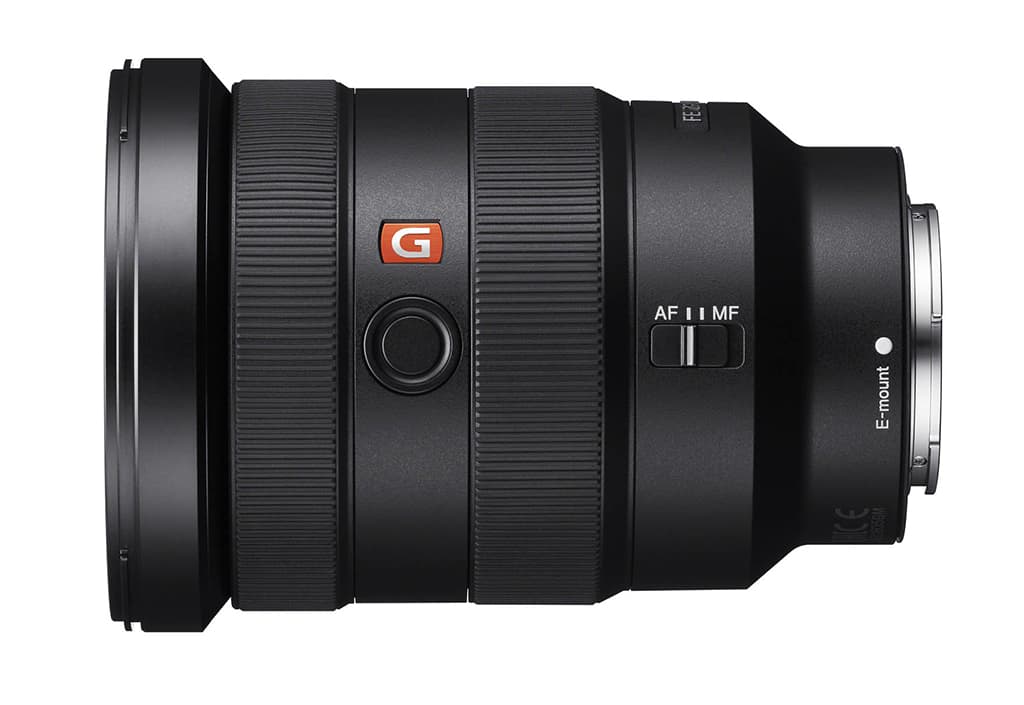 Best Standard Zoom E-Mount Lenses:
Naturally, Sony also has a couple of 24-70mm lenses, a go-to focal length for many photographers. It's available with a maximum aperture of F2.8 (FE 24-70mm F2.8 GM for around £2,269) or F4 (Vario-Tessar T* FE 24-70mm F4 ZA OSS for £972). If you can bear the cost, the E 24-70mm F2.8 GM is a superb lens, but as well being much more affordable, the Vario-Tessar T* FE 24-70mm F4 ZA OS is less than half the weight, making it feel more balanced on Sony A7-series cameras.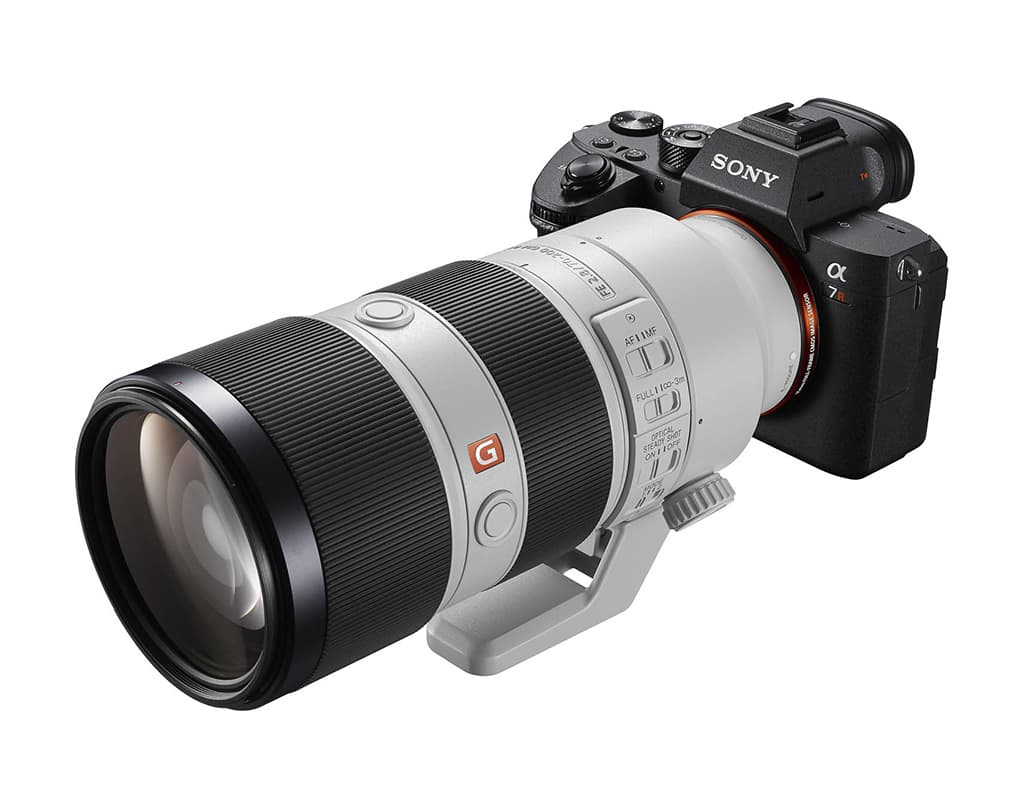 Best Telephoto Zoom E-Mount Lenses:
Many photographers also want a 70-200mm lens in their kit and again, Sony has F2.8 and F4 variants available. Optically, the FE 70-200mm F2.8 GM OSS (£2,500) takes some beating, but the FE 70-200mm F4 G OSS is very good, around £1000 cheaper and at 840g, it weighs 640g less.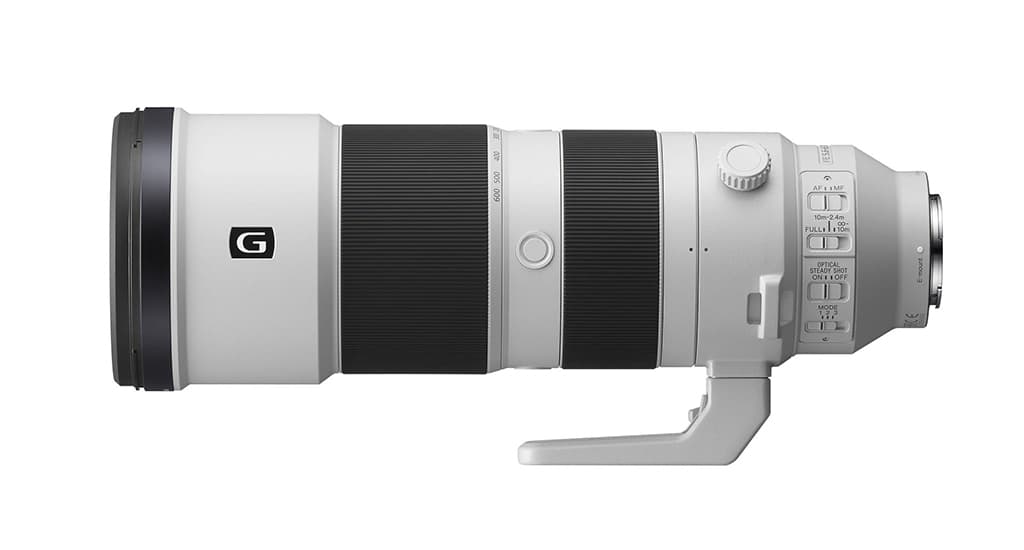 Best Long Telephoto Zoom E-Mount Lenses:
Sony's FE 100-400mm GM (£2,500) has proved very popular with many photographers needing greater telephoto reach than is afforded by a 70-200mm, but there's also the FE 200-600mm F5.6-6.3 G OSS (£1,800) and for those for who earn a living from telephoto photography, there's the FE 400mm F 2.8 GM OSS and FE 600mm F4 GM OSS for around £10,500 and £12,000 respectively.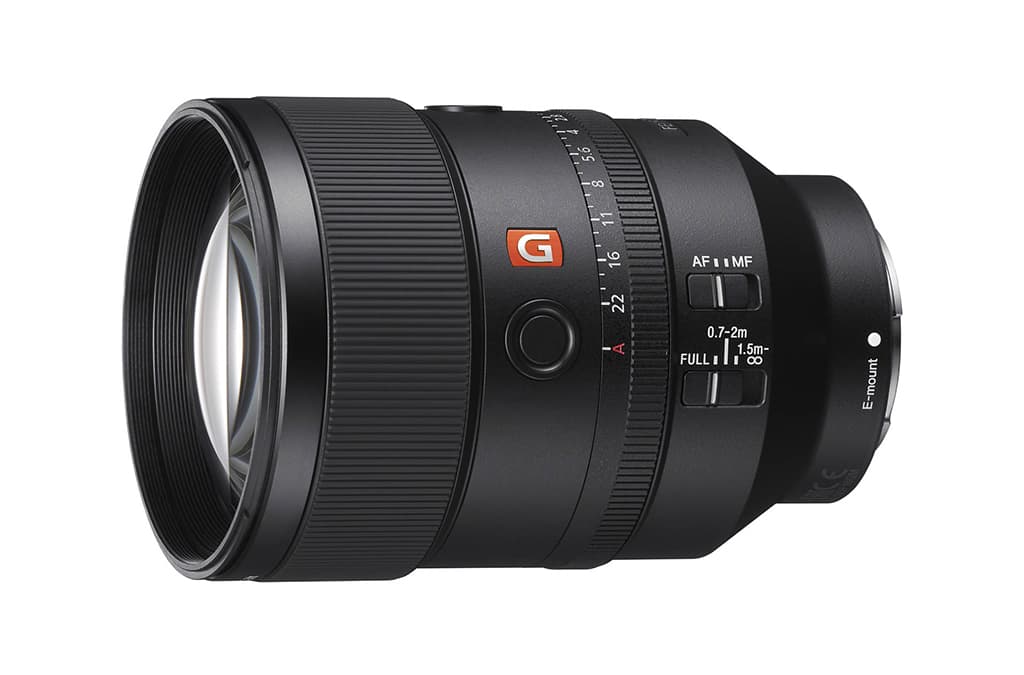 Best Portrait E-Mount Lenses:
Anyone wanting a dedicated portrait lens should check out the FE 85mm F1.4 GM (£1,889), FE 135mm F1.8 GM (£1,750) and FE 85mm F1.8 (£600). Their large maximum aperture paired with Sony's Eye AF makes a winning combination.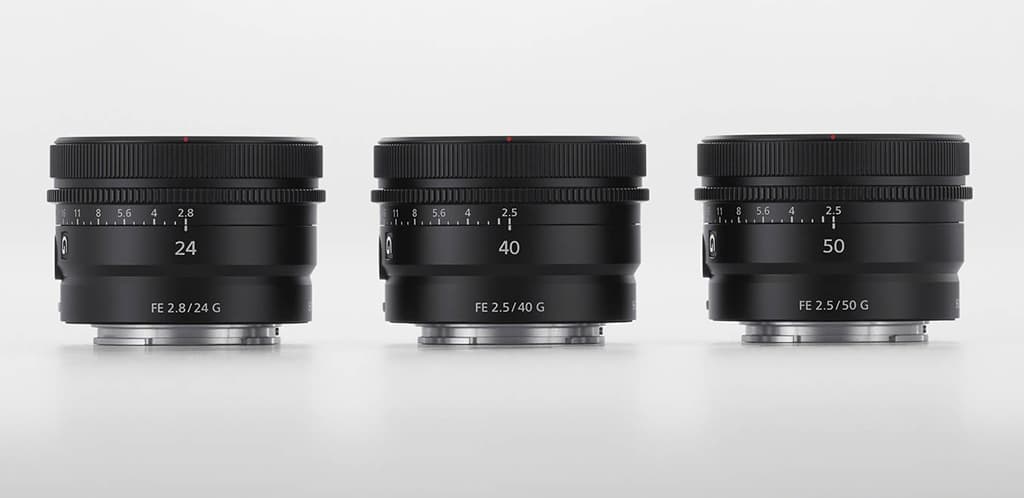 Best Compact E-Mount Lenses:
Sony's FE 50mm F2.5 G has already received a nod, but the FE 24mm F2.8 G and FE 40mm F2.5 G (both £630) also deserve a mention for their compactness, weather-proofing and high optical quality. They make a great pairing with a Sony mirrorless camera.
---
Further reading

Nobody does it better
APSC-lens range
Best image stabilisation
Best AF for moving subjects
Best eye-detection AF
Best film-simulation modes
Best for connecting to smartphones