Bridge cameras offer a flexible solution to many photographers. They (usually) feature a large zoom lens and offer DSLR-like handling.
A long time ago you'd be gaining a huge zoom range in sacrifice of image quality, but things have moved on a lot in recent years. This segment of the market has changed a huge amount in the past few years and we're now seeing some excellent models which offer the flexibility of a wide range of focal lengths in a travel-friendly package.
Unsurprisingly, many photographers like to pack a bridge camera as an alternative when trying to travel light, but these days, many of the cameras are also more than good enough in their own right.
Here we take a look at six that are currently available.
Best bridge cameras – Panasonic Lumix FZ2000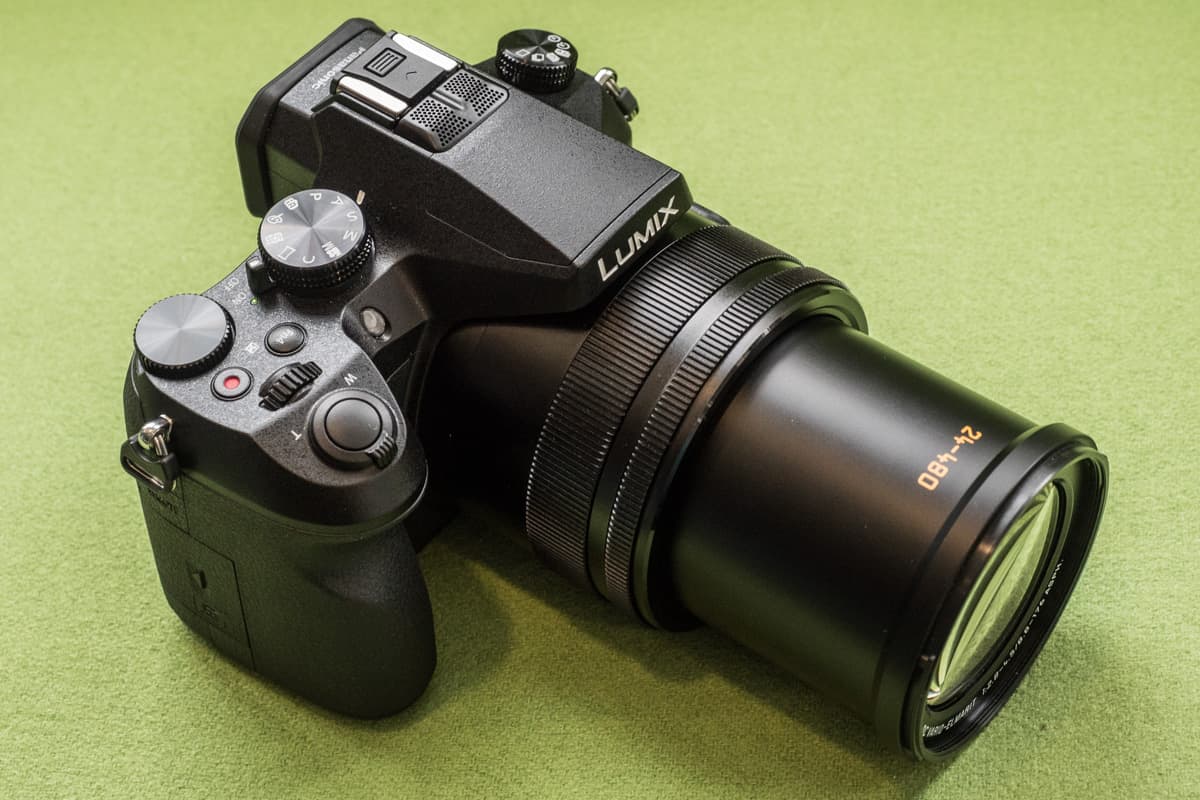 Panasonic impressed us all with the FZ1000's release, so it's no surprise to see its successor, the FZ2000, topping this list. Traditionally bridge cameras have featured small sensors, but the one-inch sensor of the Panasonic FZ2000 offers fantastic image quality, while the body of the camera is also superb. You get an articulating touch-sensitive screen and a lovely bright viewfinder which is automatically activated when you lift the camera to your eye.
The zoom here is a 20x optical offering, giving you a 35mm equivalent range of 24-480mm, which should be more than enough for almost any shooting situation. The maximum aperture is f/2.8-4.5, giving you good scope for low light shooting.
While photographers are likely to be pleased with everything the FZ2000 has to offer, videographers should also find it appealing thanks to the introduction of 4K video. Not only that, but it can also record clean footage to an external recorder via HDMI, and there's 3.5mm stereo sockets on the camera's side. 4K can also be utilised for 4K Photo, an innovative system which allows you to extract stills from action sequences – useful for sports, wildlife and photos of any kind of subject that is likely to move.
The only major downside to this camera is its relatively high asking price. At the time of writing, it retails for over £1000 – but – if you consider the cost of purchasing a DSLR and a host of equivalent lenses, you'd be outlaying a lot more.
Best bridge cameras – Sony RX10 III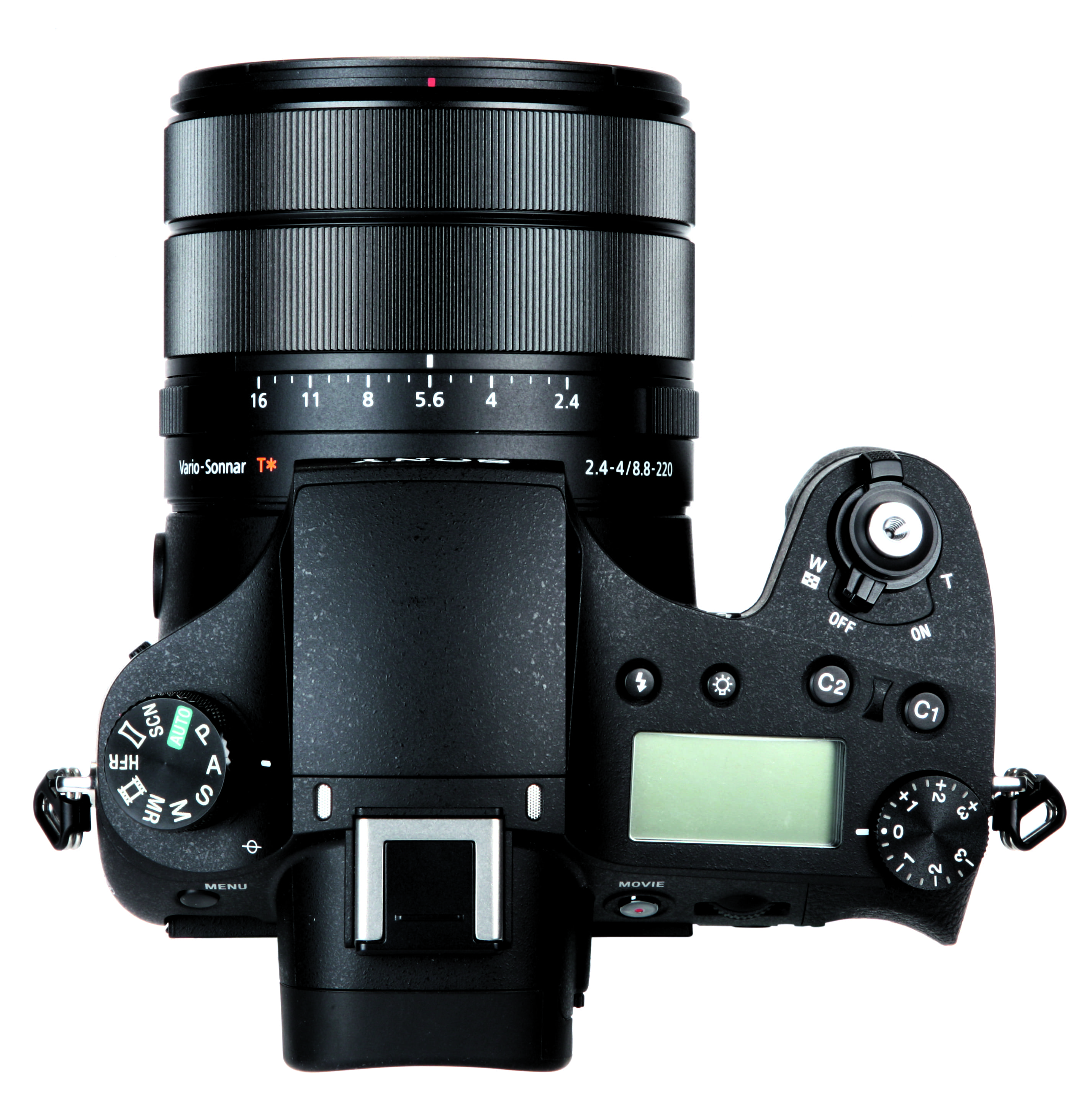 When it comes to premium-style bridge cameras, you have two main choices – Panasonic or Sony. There are pros and cons to each, but both offer a one-inch type sensor, which performs brilliantly in a range of conditions.
Here, the zoom is slightly longer, at 25x, giving you a 35mm equivalent of 24-600mm – those who are concerned about long zooms should find this particularly appealing because at the maximum aperture at the far reach of this lens is f/4. At the widest point, f/2.4 is available, but it does drop pretty rapidly, to f/4 at 100mm.
The RX10 III's screen tilts, but it's not touch-sensitive. The accompanying EVF offers a high resolution that's clear and bright, and is also automatically activated.
Just like the Panasonic option, videographers may be drawn to the RX10 III. It offers 4K UHD recording, along with a range of other interesting video features such as Gamma viewing, S-Log2 recording, and microphone and headphone sockets.
If you were concerned about the price of the Panasonic FZ2000, then the Sony RX10 III isn't going to appeal either, as it's the priciest option of all those mentioned in this list. It currently retails for around £1300, but you do get a lot of features for your cash.
Read our Sony Cyber-shot DSC-RX100 III review
Best bridge cameras – Canon G3X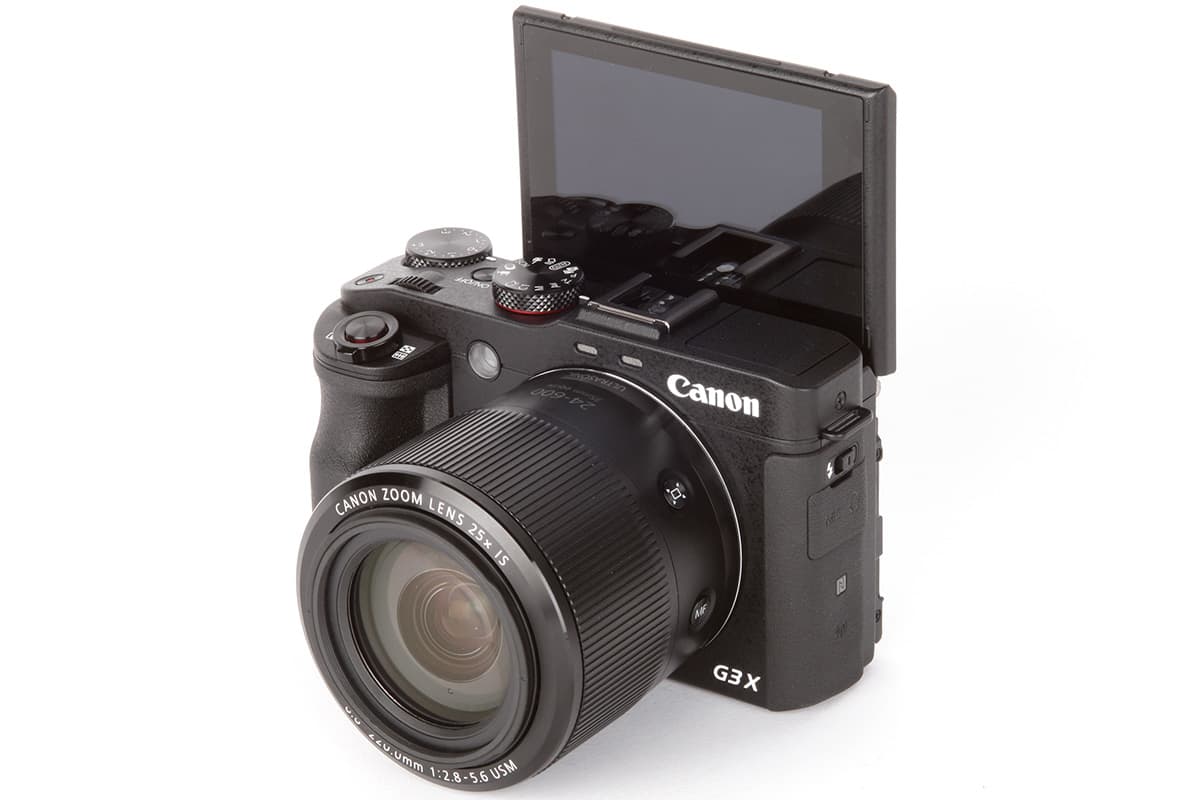 Canon's accomplished G-series includes the G3X, which with its super-long zoom and classic styling should be considered a bridge camera.
It's also the most budget-friendly of the one-inch sensor bridge cameras mentioned here, coming in at around £700 (at time of writing).
For your money you get a 25x optical zoom, which offers 24-600mm in 35mm terms. The maximum aperture is slightly less impressive than the Sony RX10 III's at f/2.8-5.6.
Strangely for a camera in this segment of the market, and price point, there's no inbuilt viewfinder for the G3X. You do get a tilting screen, but most enthusiasts will lament the lack of a finder to compose their images. The reason for this is supposedly to keep the size of the camera down, but if you can live with the extra bulk, an additional external viewfinder which can be popped onto the hotshoe is available.
The G3X produces some pleasing images, and while the FZ2000 and RX10 III are likely to be more appealing as all-rounders, if you're a Canon shooter – or you can't stretch your budget all that far, the G3X makes for a relatively tempting choice.
Read our Canon PowerShot G3 X review
Best bridge cameras – Nikon Coolpix P900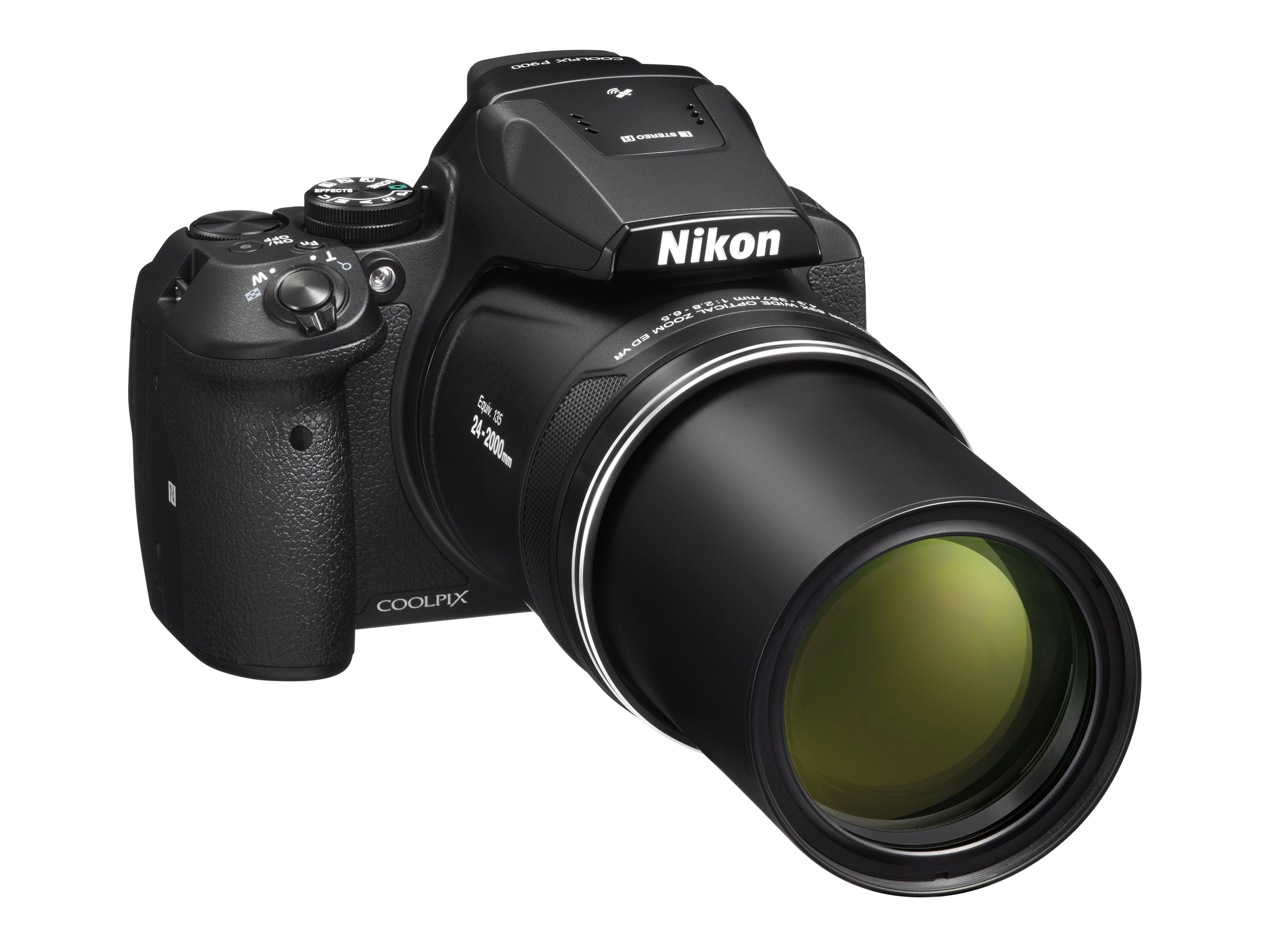 When zoom is your main concern, you need to reach for the Nikon P900. It's a couple of years old now, but it still offers the longest zoom lens on the market. The 83x optical zoom covers a 35mm equivalent of 24-2000mm (f/2.8-5.6).
Although you can literally shoot the moon with this camera, there naturally has to be some sort of trade off for having such a huge zoom. In this case, it's the size of the sensor. Unlike the first three cameras mentioned here, we have a much smaller 1/2.3-inch sensor. While it's more than capable of producing attractive images in bright conditions, if you're a low-light shooter, it's not the best option.
Still, if you're looking for something for a safari or similar, then the long zoom is going to appeal. Be aware that while you can take full manual control, there's no raw format shooting available – an odd choice for a high priced and enthusiast targeted camera. The viewfinder is also on the small side, but there is an articulating screen for helping with awkward angles.
Best bridge cameras – Panasonic FZ82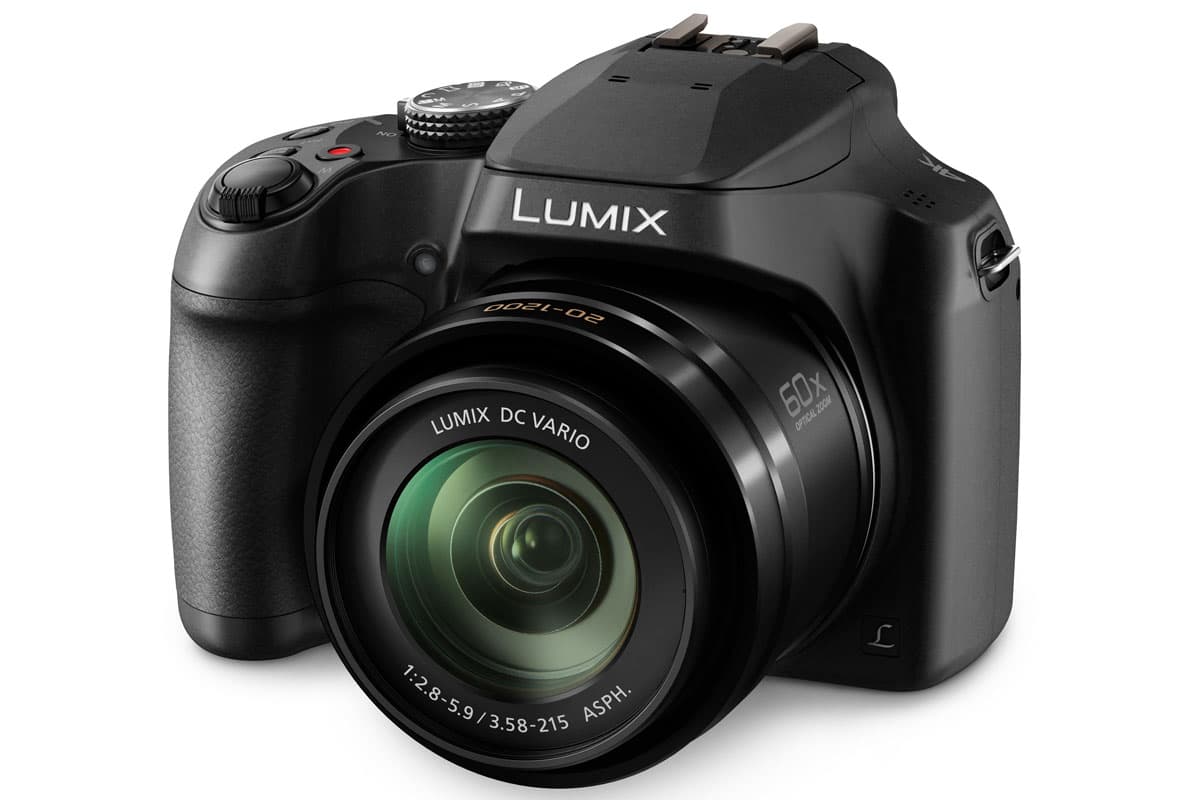 Considered a more affordable sibling to the FZ2000, the FZ82 is Panasonic's newest bridge camera.
It's a classic small sensor bridge camera, with a 60x optical zoom – this time however the wide angle starts at 20mm, which is ideal for landscapes and travel photography. The zoom tops out at 1200mm, which is an excellent reach for most uses.
It wouldn't be a Panasonic camera without 4K video recording available, and as a result, the super useful 4K Photo modes which accompany it.
Image quality is very good in bright light, but due to the nature of the small sensor, you may be left a little disappointed by low light performance. That said, if your main intentions when buying a bridge camera is to document your holidays and travels, it may not be such an issue.
Enthusiasts will enjoy the fact that you can shoot in raw format, as well a take manual control. On the downside, the touchscreen is fixed, while the viewfinder is a little on the small side to be used for every shot.
Best bridge cameras – Nikon Coolpix B700
If you're a Nikon fan and want something which offers raw format shooting, the B700 is the obvious choice. You also get full manual control, and a 60x optical zoom.  It's another small sensor camera, but again, if holidays and bright sunshine are your intended target, you may not be too bothered.
4K video recording is available, while Nikon's great Snapbridge connectivity automatically transfers your shots to your phone via Bluetooth for instant sharing online.