The winners of APOY 2023 Round Seven, Street are in! Here are the top 10 images uploaded to Photocrowd with comments by the AP team and our guest judge
Life on the street comes in every possible colour, sight, sound and texture, and it's no wonder so many photographers throughout the decades have been compelled to capture it. From the quirky to the classic, almost every human experience can be found on the street, and it's there to be captured by the keen-eyed among us, who have developed the ability to observe, anticipate and react to the action – often with split-second precision.
We always say it, but it's a tricky genre to master. It takes nerve and perseverance (you might end up being challenged as to why you're taking pictures, and you'll almost certainly end up with more duds than not), but the rewards are plenty when everything does come together in that one moment – and in that one frame. This month's top ten images demonstrate that carrying your camera with you at all times pays dividends.
APOY 2023 Street Top 10
APOY 2023 Street Winner
1. Sue Woodbridge UK 100pts
Fujifilm X100V, 23mm, 1/500sec at f/8, ISO 1000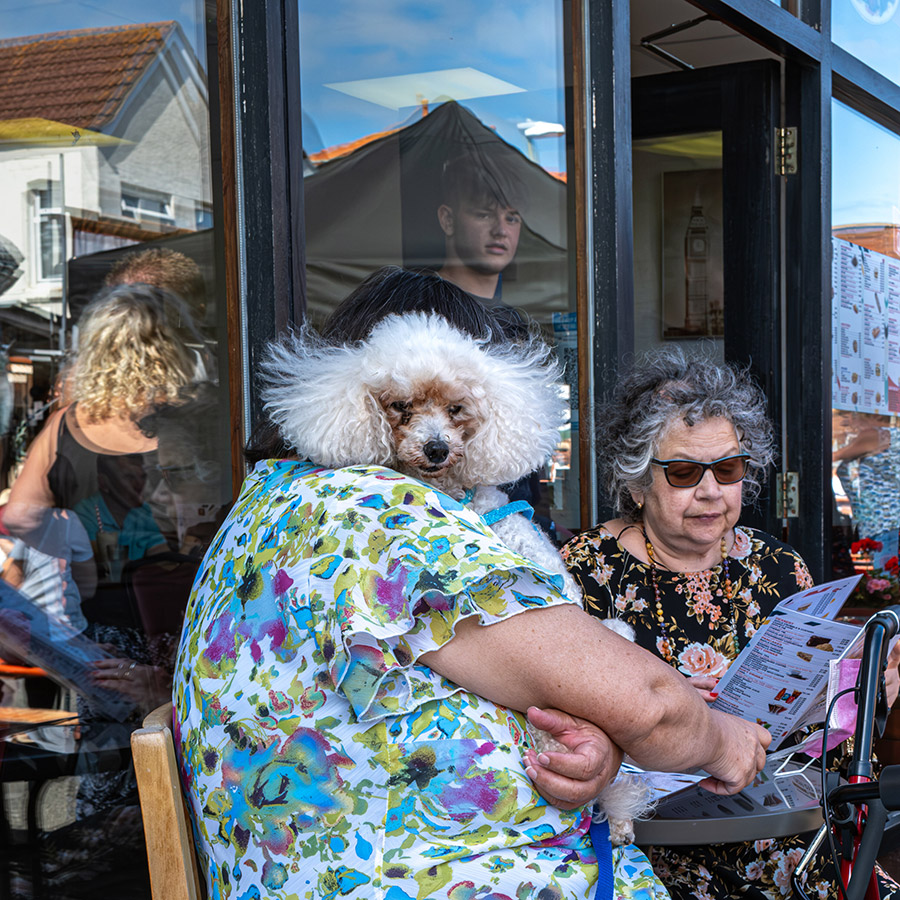 Sue's humorous shot was the outright winner this month, with eight of the nine judges placing her well-captured frame in their top ten. She says herself that she did a double-take when she noticed the scene – and the same went for the judges, too. For a split second, you're not sure what you're looking at, and then it all comes together as your brain makes sense of what it's looking at. Sue has placed herself in exactly the right spot to ensure maximum surreal effect, as even a few inches to the left or right would have rendered the vignette ineffective. The young man in the background, with his knowing look, adds to the overall success of the shot, and the fact that Sue captured it without either of the two women noticing is testament to her skill and reaction times.
2. Tommaso Carrara UK 90pts
Leica Q2, 28mm, 1/250sec atf/11, ISO 320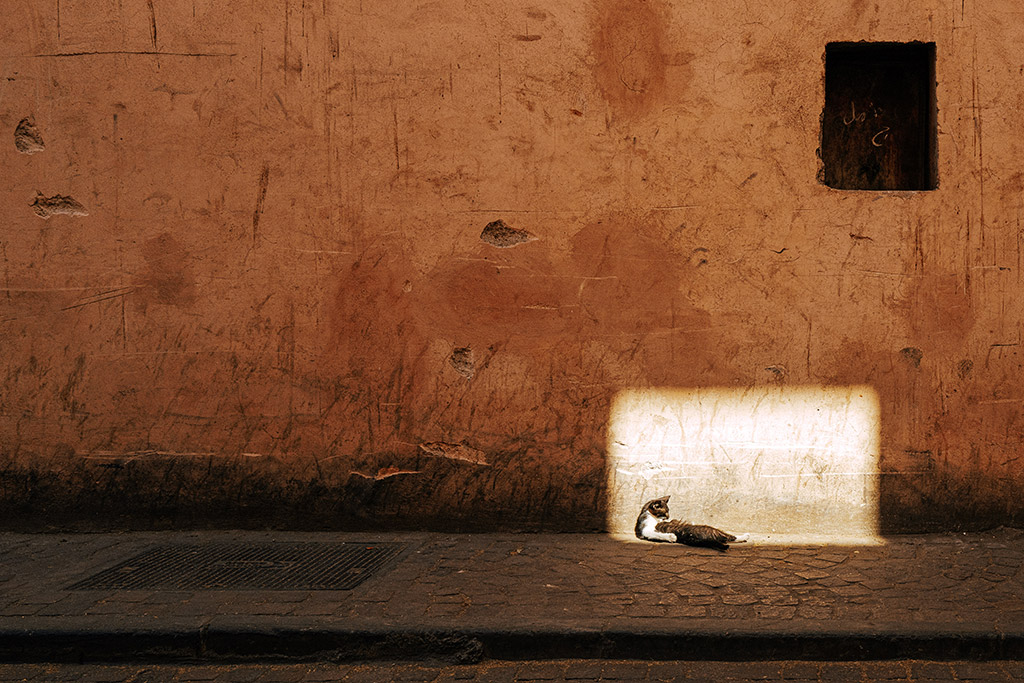 Unlike many of the images in this month's top ten, Tommaso had a little time to compose his shot, and in doing so he has ensured that every element in the frame plays its part. The viewer's eye cannot go anywhere other than straight to the cat, lying in its sunlit rectangle, but outside of that we have multiple other rectangles repeated throughout the composition, and each one is perfectly placed. It might have been tempting to go closer, but in doing so much of the subtlety and nuance of the shot would have been lost. Definitely more than just a cat picture. Well done.
3. Bogdan Zarkowski UK 80pts
Canon EOS R, 24-240mm at 25mm, 1/250sec at f/16, ISO 800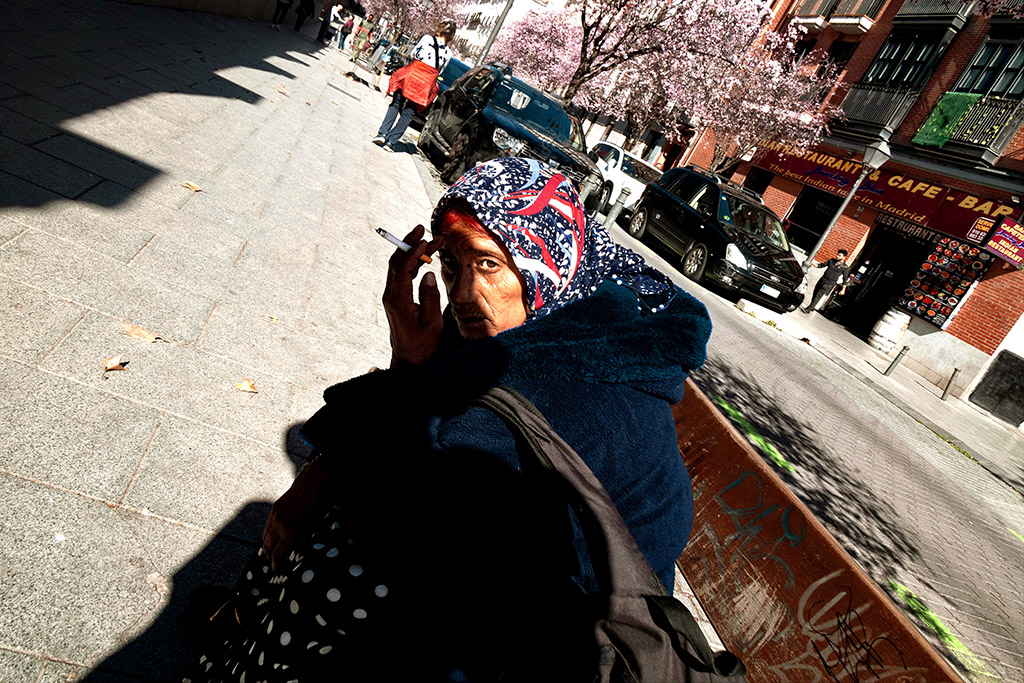 Bogdan has done a fabulous job of exploiting the contrasting light in this scene. The strip of sunlight falling on the woman's face is a huge stroke of luck that Bogdan did well to capture. Her eye, looking straight at the camera, catching out the photographer, gives the shot power and an intensity that wouldn't exist if she'd been looking away. The way the rest of her face and her cigarette-holding hand falls into silhouette adds further tension to the scene. Even though the background is quite busy, it doesn't detract at all from the overall image, but instead gives it context. A powerful image that leaves the viewer wanting to know more about its subject.
4. Vincent Villeger UK 70pts
Leica Q2, 28mm, 1/500sec at f/7.1, ISO 1600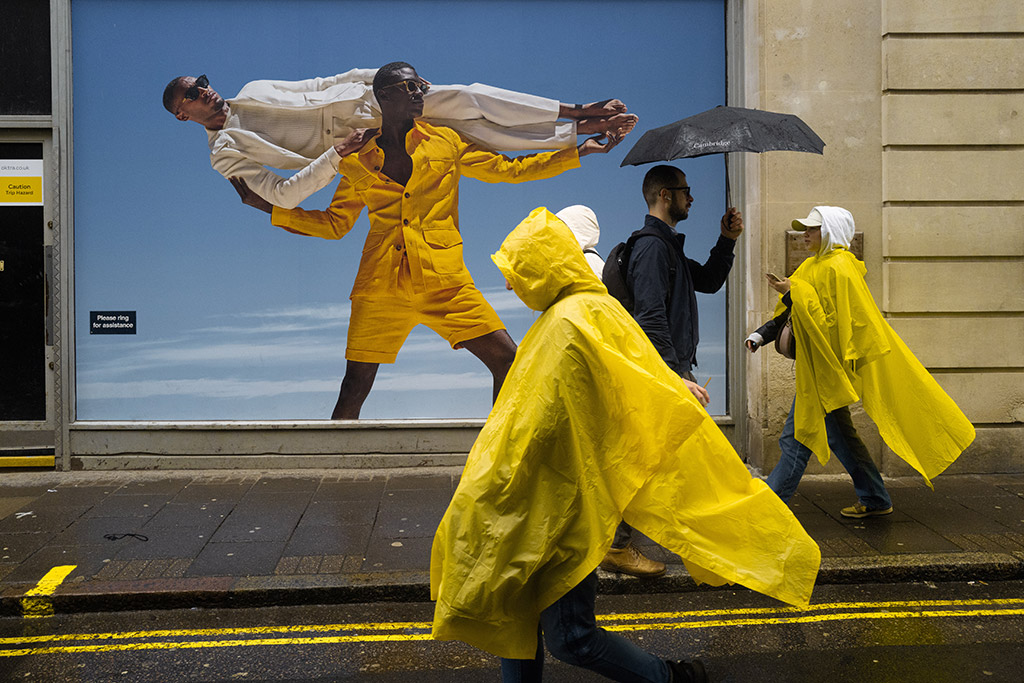 Often, successful street photography is about juxtapositions, and that's very much the case with Vincent's coming together of yellow in this frame. There's also the incongruity of the billboard against the bright ponchos to add into the successful mix. Good shot.
5. Tommaso Carrara UK 0pts
Leica M11, 28mm, 1/1250sec at f/2, ISO 64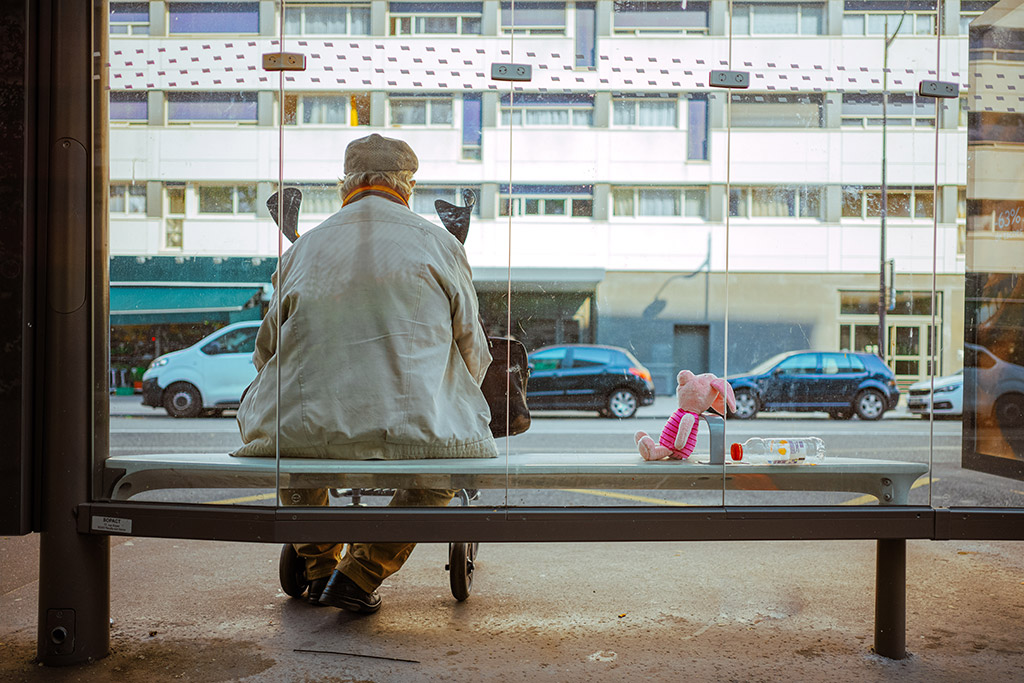 This image transports the viewer straight into the scene. We can feel the hard bus-stop bench and join the man in his gaze across the road. The presumably lost soft toy and dumped drinks bottle all add to the sense of melancholy.
6. Vica Bogaerts Vietnam 50pts
Leica Q2, 28mm, 1/250sec at f/8, ISO 100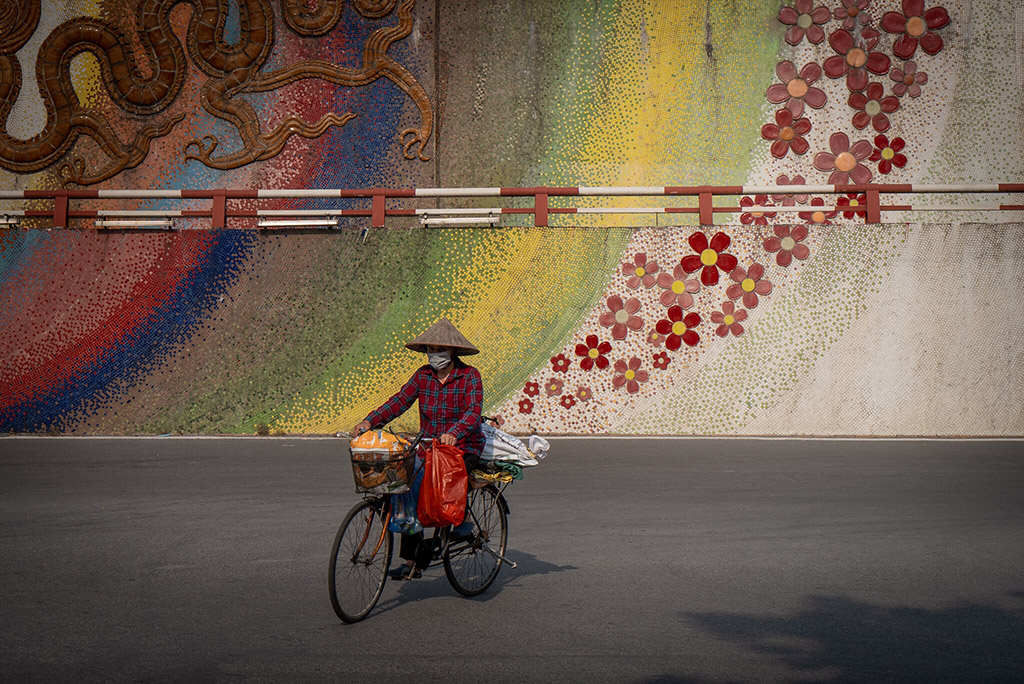 In this apparently simple but cleverly composed shot, a trail of flowers appears to be flowing from the person's bicycle. It's a stroke of luck that the colour of the flowers is echoed in the individual's shirt and shopping bag, but it's the kind of luck that street photographers create for themselves, simply by ensuring their camera is to hand when the opportunity for a great shot arises. Vica was also fortunate that the cyclist is the only person in the shot, as it's likely that anyone else would have formed a distraction.
7. Max Dobens Spain 45pts
Nikon D780, 28-300mm at 40mm, 1/160sec at f/18, ISO 160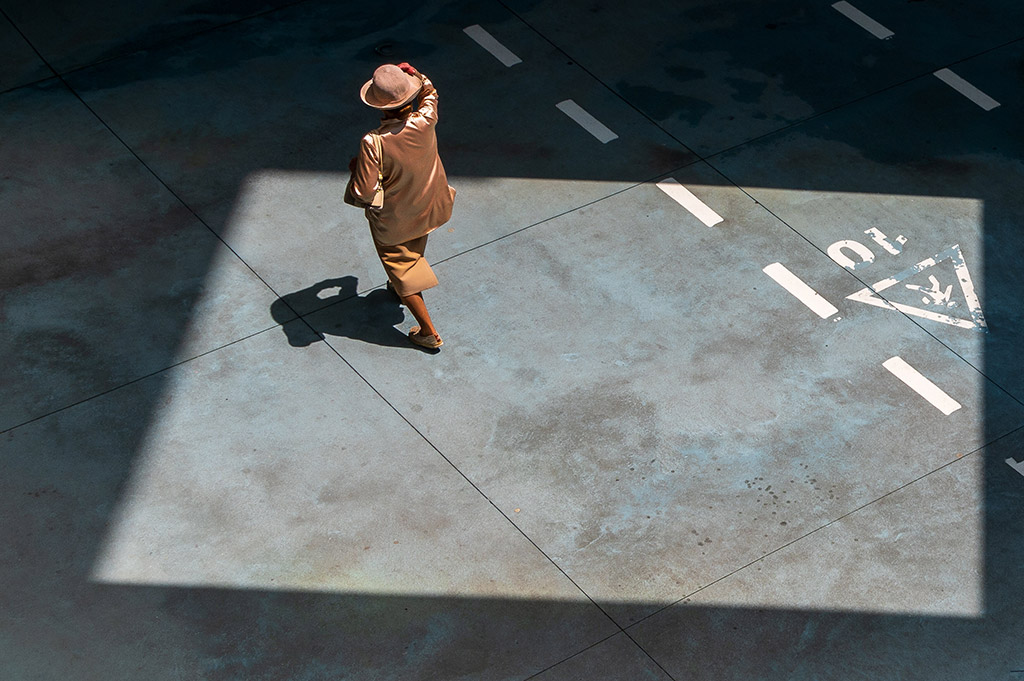 Another image that makes the most of graphic shapes, and light and shade, this shot is simply composed – making the most of the thirds – and is all the better for its restricted colour palette. Waiting for just the right person to come along has paid dividends, as a photograph of someone dressed simply in jeans and a T-shirt almost certainly wouldn't have made the pick. The viewer is left wanting to know who this smartly dressed individual is and where they are going once they step out of the illuminated rectangle.
8. Lloyd Hunt UK 40pts
Fujifilm X-T30, 23mm, 1/500sec at f/11, ISO 1000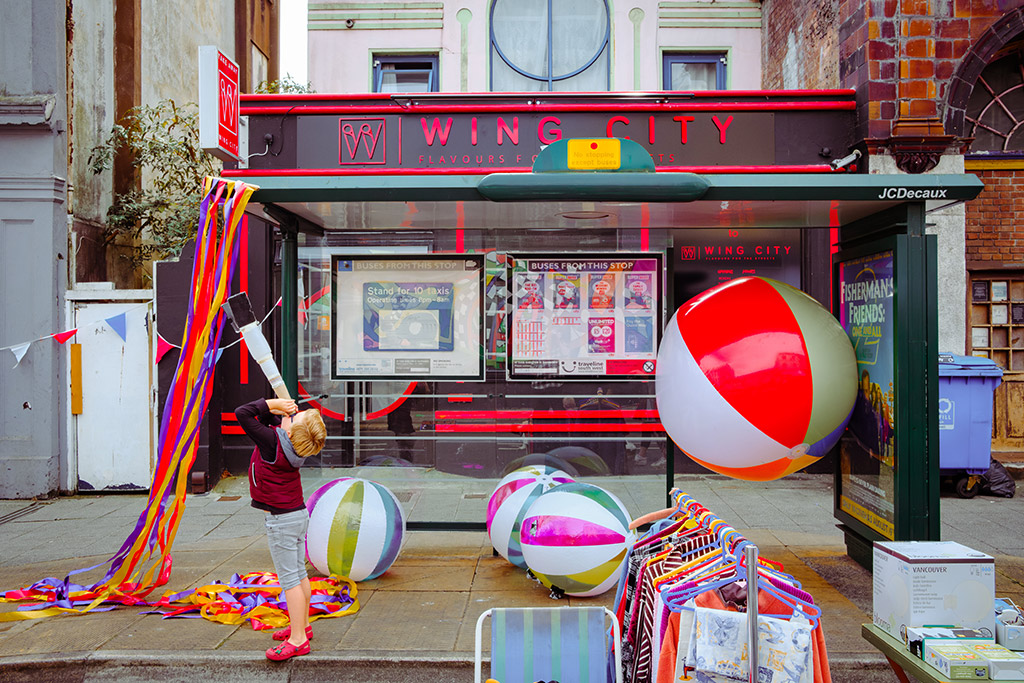 Lloyd has captured a brilliant cacophony of colour in this scene, where there's a lot going on but at no point does it feel confusing. It makes the viewer want to jump into the chaos and fun – and begs the question why there's a huge beach ball wedged into the bus stop entrance. (Answer: it was a street party in Plymouth.) The little boy is making the most of the mayhem, and little touches such as his shoes echoing so many of the bright colours help complete the success of this shot.
9. Anna Lohmann UK 35pts
iPhone 12, 1/35sec at f/1.6, ISO 320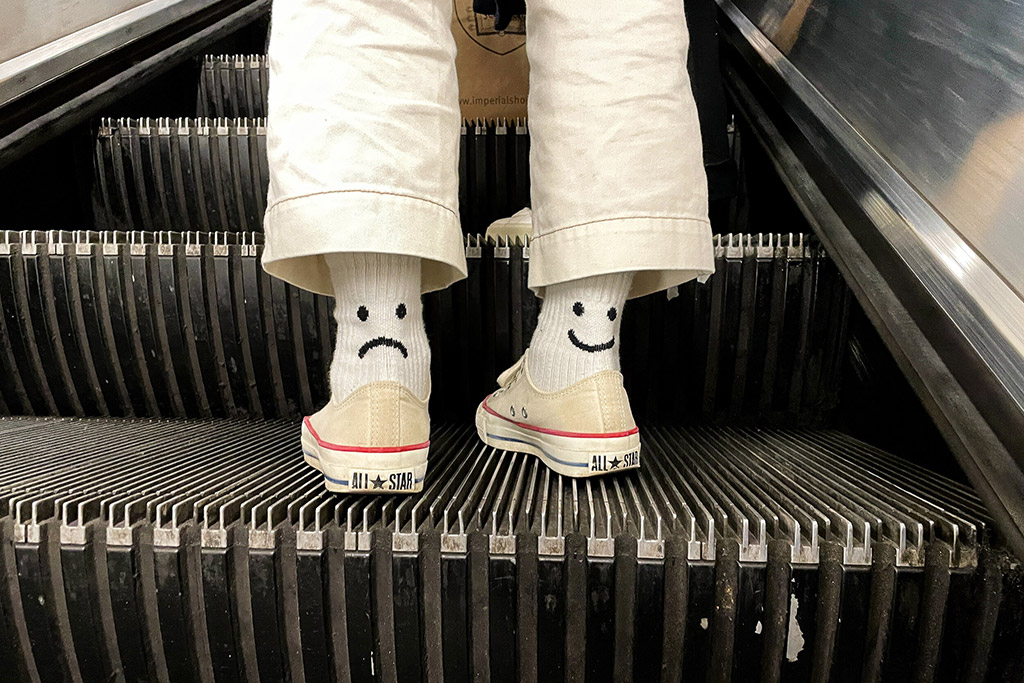 Guest judge Peter Dench says: 'I don't usually applaud a photograph that captures another creative gag unless the photograph elevates it and, in this instance, escalates it. An escalator gives us time to stand and scrutinise those descending beside us or standing in front. It's a welcome pause in the daily tumult.
I find it impossible not to smile at this image and I can imagine the photographer's impulsive grin and stoop to capture. It's an image that could easily fail, too many lines to align coming from too many directions. The smile and frown from the life socks perfectly echo the curve of the trouser hem and red All Star stripe. The softness of the socks contrast with the metallic teeth of the steps. It's an image that sums up life, and in many ways, judging this competition. One can choose to frown or turn it upside down.'
10. Damien Walmsley UK 30pts
Apple iPhone 13 Pro, 14mm, 1/100sec at f/1.8, ISO 40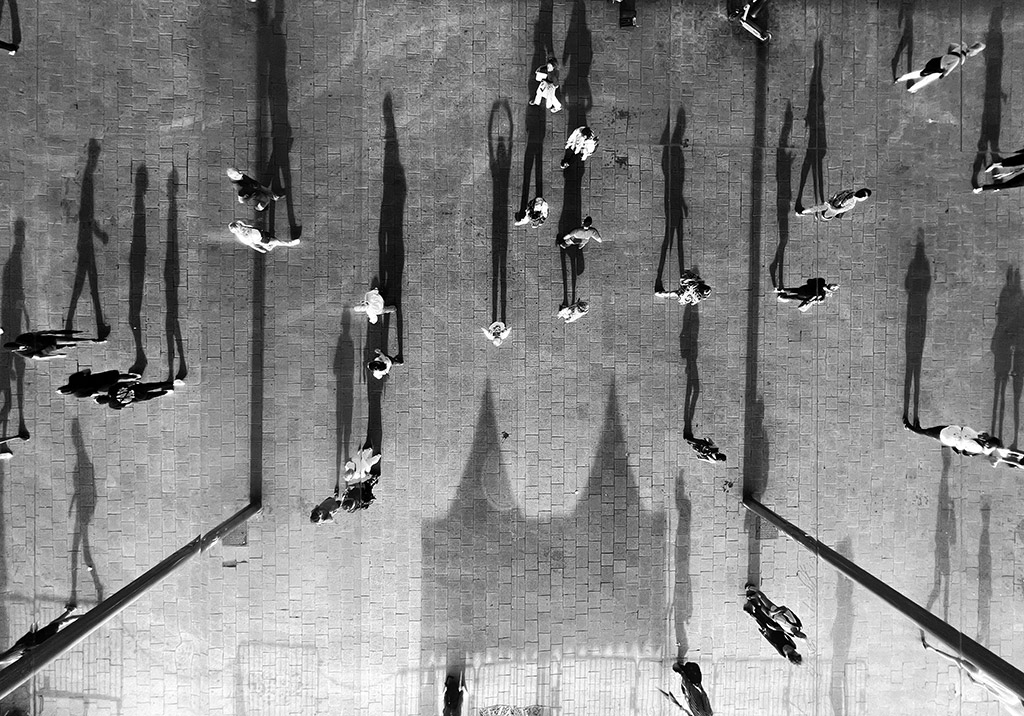 A disconcertingly vertiginous image that plays with the viewer's perceptions because it is, in fact, a shot looking up at people's reflections in a mirror in Marseille's Vieux Port. Damien's careful composition makes sense of a very busy scene, anchoring the lower part of the frame with the shadow of a structure of some sort. But the stars of the show are all the figures and their shadows. Nearly each one is separate from the next, with no overlapping, which keeps things coherent and ensures the shadows don't block up. Overall, there's a Lowry-esque quality to the whole scene that's extremely pleasing.
---
Young APOY 2023 Street winner
Yousef Naser Mohamed Egypt 100pts
Unknown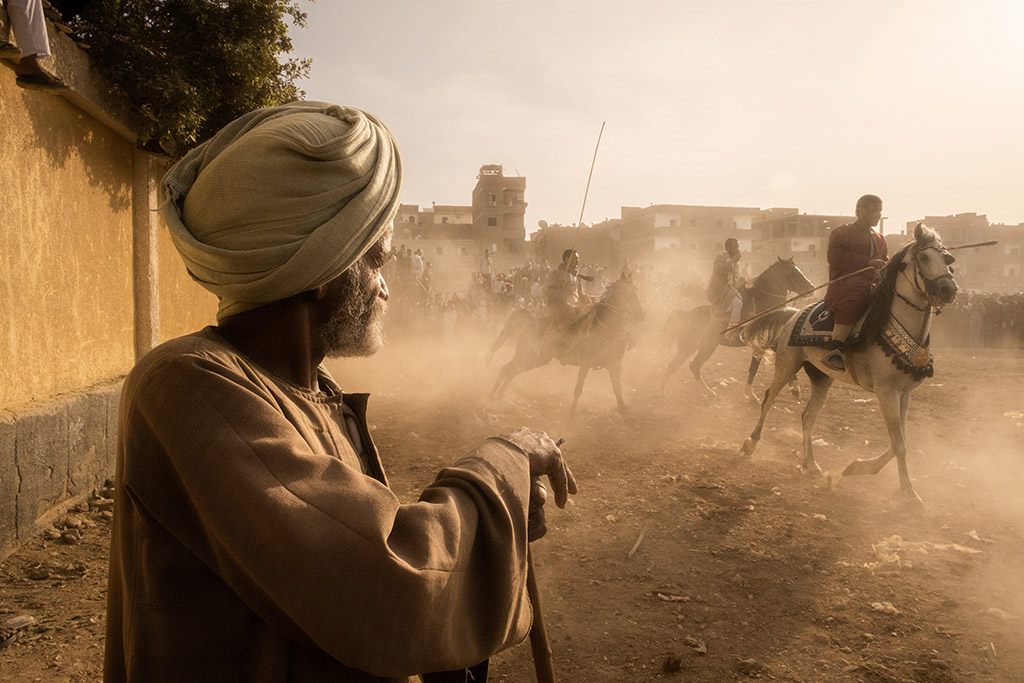 A fabulously atmospheric shot from Yousef, where his shooting position has meant the raking light has captured the dust being kicked up by the horses' hooves beautifully. This same light highlights the man's robes and turban and, most importantly, his pensive pose and expression.
See Young APOY 2023 Street top 10 here.
---
APOY 2023 Camera club competition
Cliff Spooner UK 10pts
Canon EOS 5D Mark IV, 70-200mm at 140mm, 1/500sec at f/2.8, ISO 250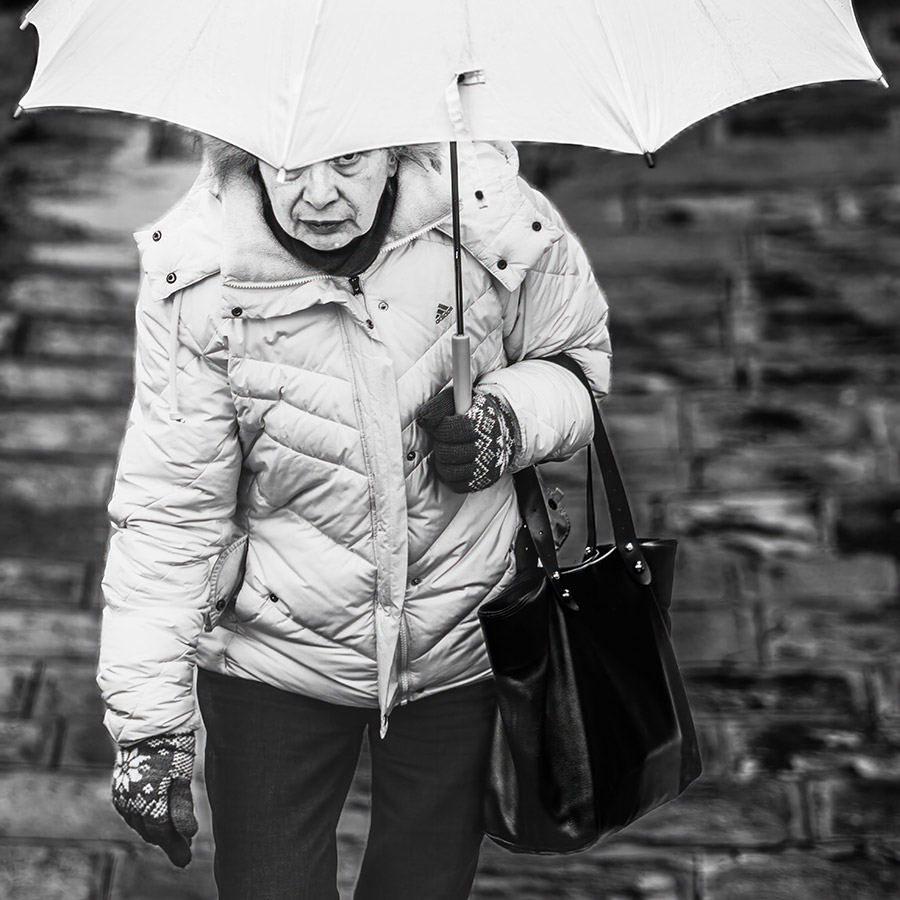 Flying the flag for Hereford Photographic Society, Cliff's contrasty shot makes excellent use of a tighter frame, and is well timed, with the unimpressed-looking woman just peering out from under her umbrella. Cliff has earned ten points for his camera club – and you can do the same by clicking on the dropdown menu when you upload your images.
---
The APOY 2023 leaderboards so far after Round Seven, Street
Out of nowhere, last year's winner Tommaso Carrara has rocketed to the top of the leaderboard, thanks to his 90-point-earning second-placed image. With three more rounds to go, and only 60 points separating first and tenth places, it's quite possible that even more changes will take place between now and the end of the competition. In Young APOY, Yousef Naser Mohamed has a strong lead, while in the camera club category – what can we say? It's going to take a lot for Launceston Camera Club to do anything but take the win for the third time.
See the full leaderboards here.
---
Winning kit from MPB
The gear our winners used can be found at MPB
The Leica Q2 was a popular camera in this round, with our second-, fourth- and sixth-placed images all shot using one. This full-frame compact features a 47.3MP full-frame CMOS sensor, 28mm f/1.7 optically stabilised lens, a 3.68m-dot OLED viewfinder and dust- and splash-resistant construction. Our technical editor said it 'is an absolute joy to shoot with, thanks to its intuitive analogue controls, excellent viewfinder and superbly implemented manual focus'. It can be found at MPB for between £3,249 and £3,939.
In third place, Bogdan Zarkowski used a Canon EOS R. The manufacturer's first full-frame camera features a 30.3MP CMOS sensor, ISO 100-40,000, and 5,655 selectable autofocus positions, and was the first model in the EOS R system to be built around the new RF lens mount. When it was reviewed in AP, it was said to deliver 'stunning images that are on par with those you'll get out of the EOS 5D Mark IV'. Pick up the Canon EOS R at MPB for between £874 and £944.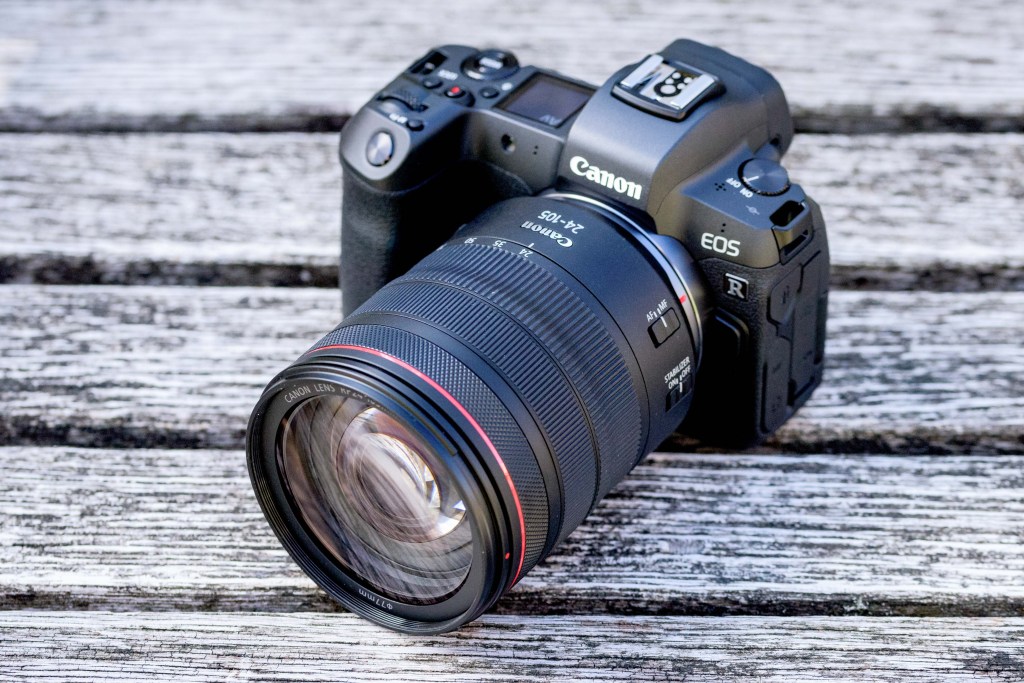 The Fujifilm XF 23mm F2 R WR, used by Lloyd Hunter in eighth place, received five stars when reviewed in AP. This lens is weather-resistant, constructed to an exceptionally high standard, is both quiet and fast when focusing and is constructed from ten glass elements arranged in six groups – two of which are aspherical. Its review concluded, 'Those who settle for it won't be disappointed by its build quality or performance.' Find it at MPB for between £279 and £359.
See our top picks for the best cameras and lenses for street photography
To browse the extensive range of stock at MPB, visit www.mpb.com
---
APOY 2023 Round Nine is now open for entries! Submit your best action photographs here.
Best photography competitions to enter
Further reading:
---
Follow AP on Facebook, Twitter, Instagram, YouTube and TikTok.