If you are interested in getting back into film photography, you may have heard of Analogue Wonderland, an innovative British company offering a wide range of film at competitive prices, while also supporting the growing analogue film-photography community. We caught up with the company's Paul McKay to find out more, and to get his thoughts on the film revival.
How did the idea for Analogue Wonderland come about?
It was one of those cliché business stories, in a way. I was a film photographer who moved around quite a lot. I found there were lots of places I could buy film in central London, but as soon as you moved away, it became more difficult. I wished a business like Analogue Wonderland existed, so I thought it should make it exist.
I set up the business with my mother in 2018, who'd recently retired. She was a passionate film photographer back in the day, so we started talking about trying to set something up on a small scale – we thought, if it works out great, if it doesn't it will have been a bit of fun for a few months, with no harm done.
Analogue Wonderland actually took off in quite a big way… we've gone from fulfilling orders from the garage, to having a warehouse and a team of seven. Now we are looking to move to bigger premises, so it's been a lovely past three years.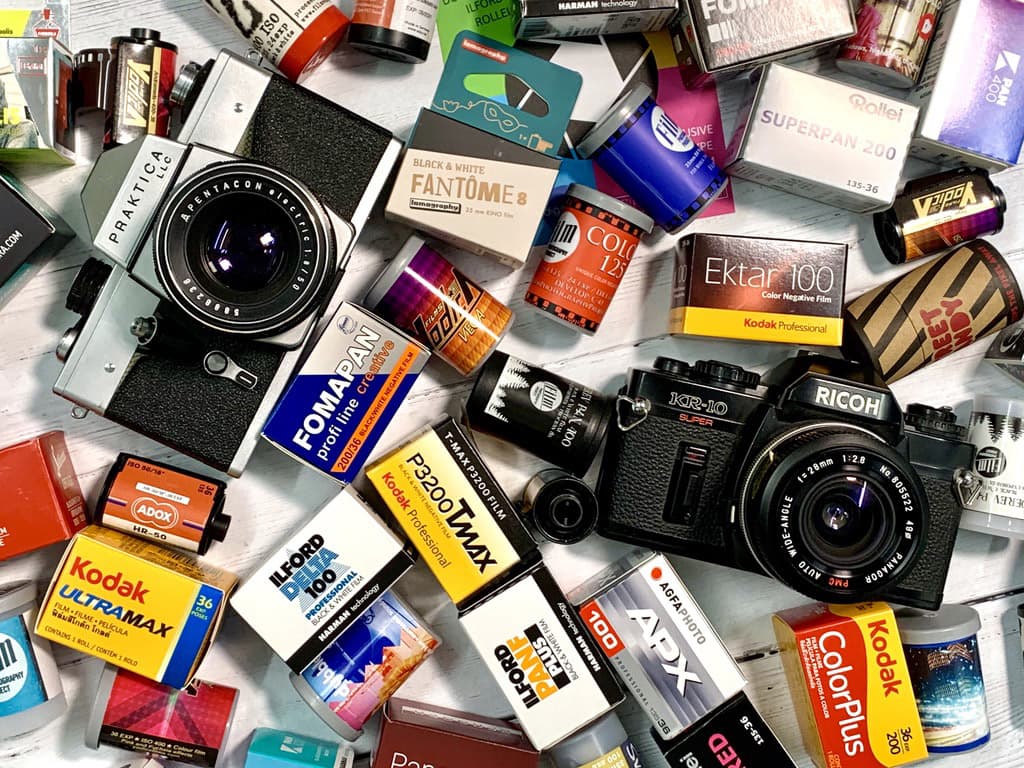 What was it about film that attracted you?
I am in my early 30s, so I remember my parents shooting film and getting the prints back. At university, I fell back in love with photography – a few years later I inherited my father in law's Olympus OM-1 film camera and took it on my honeymoon, along with a digital camera. I used the film camera constantly – I really enjoyed the tangible nature of film photography and slowing down, and I found the photos I took were subjectively better. I have never really looked back.
Are you worried that the current interest in film photography will just be a passing fad?
People thought the convenience and low cost of digital would fix all the world's problems, but I think actually the world is more nuanced than that – a world where analogue and digital coexist is probably the more natural course.
Recently there has been a lot of buzz around mirrorless, for example, but what Fujifilm has done around Instax instant film cameras has taken everyone by surprise.
There will always be a market for digital, but I also think the joy and the physical nature of shooting analogue will never be replaced. I don't know anyone who is just a film photographer – everyone has an iPhone for example. You see it with movies and books, too – people have digital music players and Kindles, but still have printed books and enjoy analogue music.
How do you keep your prices so competitive?
I spent ten years working for Proctor and Gamble on big consumer brands and working with big retailers. Right from start, we realised that we needed to be as good at retail at Tesco or Amazon, while at the same time bringing the love, passion and education you associate with a small shop/family business – that is why people will come to us.
They know we love film and we can help and advise them. But we can't pretend that this is enough if we are twice as expensive as other film suppliers. We have a great relationship with suppliers around the world, who are also finding it hard with Covid, Brexit, rising inflation, the difficulties of producing certain films and chemicals and so on… we want to help and communicate the joy of using these films.
Suppliers want to be focussed on their brands and products, and we will help to get the word out there. So while I have a background in marketing, it's the easiest thing in the world to interact with customers about something I love. If I was selling something I didn't have a passion for, like hats, it would be more difficult. I come to work excited about the new products we are stocking.
Where did the idea for the WonderBox 'mix and match' film subscription club come from?
I was inspired by some of my friends who set up a similar scheme with a company called Beer Hawk. So the idea is that we are trying to explore new films and learn together. Some people only shoot Kodak Tri X, which is fine, but other people can get overwhelmed by all the choice of film on offer – so they want a bit of help.
With the WonderBox film club, subscribers realise they getting good value with six films chosen by us every two months: they also get a video, blog article, sample photos, competitions and so on. Subscribers get inspired to try new films as a result of taking part.
Have you considering buying and selling analogue cameras?
Not at the moment. The reality is that buying and selling film cameras is such a complex process – you can't just buy 100 cameras and just put them on the website, you need to check them and grade them etc. We don't have the expertise and resources.
What is your all-time favourite film?
I love Velvia 50 for landscapes as it's a gorgeous slide film. Portra 160 is my favourite colour negative film, as the colours are so sublime. Then there is Kodak Tri X for black and white – I love the contrast, as well as the history and tradition. Staying with black and white, I also love Ilford's sharp and beautiful Delta 100 film.
---