Maternity photography is growing in popularity, as celebrating the imminent arrival (or arrival) of new life is a wonderful photographic opportunity. Nigel Atherton asked one of the UK's leading practitioners, Kristina Mack, to share her tips, secrets, and experiences in maternity photography.
Whether you are interested in exploring maternity photography with members or your friends or family, or possibly exploring it as a new business opportunity, it's a great skill to acquire. A lot of the skills cross over with boudoir photography, as well as portraiture, so check out our guide to portrait photography.
Getting started in maternity photography
One morning in 2017, Essex-based baby photographer Kristina Mack woke up to find about a dozen emails from pregnant women enquiring about maternity shoots with their bumps. Which was odd because she hadn't had any queries at all during the previous few months. The reason, she soon discovered, is that the previous day one of the world's most famous pop divas, Beyonce, had posted a picture of her own pregnancy bump on Instagram – an image that went on to become the platform's most 'liked' picture of the year (11.2 million, so far).
'Instagram has been very influential in the rise in popularity of maternity photography,' says Kristina. 'Whenever another pregnant celebrity posts some, you always get a spike in enquiries'.
For social photographers looking for new markets this is a great opportunity, especially for the rapidly growing number of women who are now earning a living behind the camera. But the genre has its own rules and techniques that differ from regular portraiture, so we asked Kristina to show us how it's done, and went behind the scenes on one of her shoots.
How do you prepare for a maternity photography shoot?
Long before the day of the shoot Kristina talks to the client to get to know their tastes and expectations. Some women are drawn to light and airy portraits; others like dark and moody nudes. The choice of wardrobe is important too.
'I have some fabrics in my studio,' she says. 'Really light silk-like fabrics that I can throw, stretchy ones that I can wrap around and create a dress. I also have a selection of plain white men's shirts and simple stretchy dresses. I ask my clients to bring white and black underwear and anything they want from their wardrobe that shows off the bump and makes them feel glamorous. Then we will go through everything they have brought and choose which ones to use.'
Good hair and make-up is essential. 'I find that it empowers the women and gives them a confidence boost,' she continues. 'I have a hair and make-up artist who comes in before the shoot. Some clients have their own preferred stylists and will come to me already prepared. I tell my clients that unless they're very good at it always get it done professionally because it does make a big difference. My own make-up artist knows to make it a little brighter for the camera because in the pictures it will then look just right.'
Making the most of a maternity photography day
Kristina always begins each shoot with a few simple images against a white wall – standing, leaning, and sitting – using just natural light, and with more clothing.
'We start near the window,' she explains. 'I lean on the wall and demonstrate the pose I want. I always ask my clients if it is okay for me to touch them to adjust their pose. Ninety-nine per cent of the time they are a bit shy and unsure when they arrive, so I use that time to get to know them and to help them to start feeling more relaxed.'
Kristina's window is south-west facing so she tries to do most of her shoots in the morning before the sun comes around. 'If I'm shooting in the afternoon I just diffuse the window more. I may use large foam-board 'flats' as flags to block out some of the window and create narrow strips of light.'
Kristina uses a lot of fans on her shoots for blowing the hair and fabrics. 'These are big fans that I bought from Screwfix,' she says. 'They're very powerful. I also find that as soon as I turn them on it immediately affects the subject's entire demeanour. They feel more glamorous, their expression changes, and they get more into their role as a model.' With the billowy fabrics that often appear in her images, even the fan isn't enough to create that effect – Kristina has an assistant to throw the trailing fabric into the air at the right moment.
She then introduces her Bowens studio flash, fitted with an Octobox – a giant 1.5m diameter softbox that produces beautifully soft light. This is placed high above the model to create fashion-type images.
'That's where we can be a bit more dressy and glamorous with the outfits,' she says. 'We do a few clothing changes, then move into something more bare, like underwear and a man's shirt. I do a mix of shots looking into the camera and down at the belly. I actually have them look at the floor just beyond the breast nearest the camera, as this gives a better angle – you see more of the face and avoid the double chin.'
Once she is finished with the white background Kristina moves on to the grey one. She has some stretchy grey fabric that the models wrap themselves in. 'As it is one piece of fabric that I just clamp into place at the back, I don't need multiple sizes of dresses, but most people think that it's a dress when they see it.' Some ladies bring their partner or an older child to the shoot with them and in these instances Kristina includes some with them too.
For the final part of the session Kristina changes to the black background and at this point may do some nude shots. One of her favourite pictures to shoot is the black & white rim-lit nude torso, against the black background. 'I use two lights just behind the model and at the same level – one on the left, and one on the right – each fitted with a long, narrow softbox.' The rim-lighting accentuates the curves of the subject, and of course the contours of the bump, to great effect.
That special touch
Kristina shoots on a 24-70mm lens fitted to her Canon EOS 5D Mark IV and tries to shoot everything at 50mm or longer, unless she has to go wider for space reasons. She works in manual exposure mode with an aperture generally around f/4 to f/5.6, and tries to keep the session to around 90 minutes. 'Most clients start to lose their energy and enthusiasm after an hour and a half,' she observes.
After the shoot, Kristina does the editing and post-production work herself. 'I tend to have a vision of how I want them to look when I'm taking them, so I edit them myself so that they are perfect. Some of the pictures are presented in black & white, if I think they look better.'
As one of the UK's leading newborn and baby photographers, a maternity shoot is hopefully just the beginning of an ongoing relationship with a new family. 
---
Recommended kit list for maternity photography
Camera
Kristina uses a Canon EOS 5D Mark IV fitted with a 24-70mm f/2.8 lens for the majority of her maternity work. 'My aim is to shoot as much as possible at around the 70mm focal length, but you don't always have a big space. See our guides to the best cameras for portrait photography and the best lenses for portrait photography

Softboxes
For most of Kristina's maternity portraits she uses a Bowens Octobox 150, which is a 1.5metre diameter softbox that produces very soft light. She also has two long, narrow strip softboxes that she uses for rim-lit torso shots, and a 5ft wide umbrella. 

Studio flash
Kristina uses Bowens studio flash heads. 'I only ever use one light most of the time, but I will use a second light for some shots.' Bowens went out of business, but Wex Photo Video has relaunched the brand.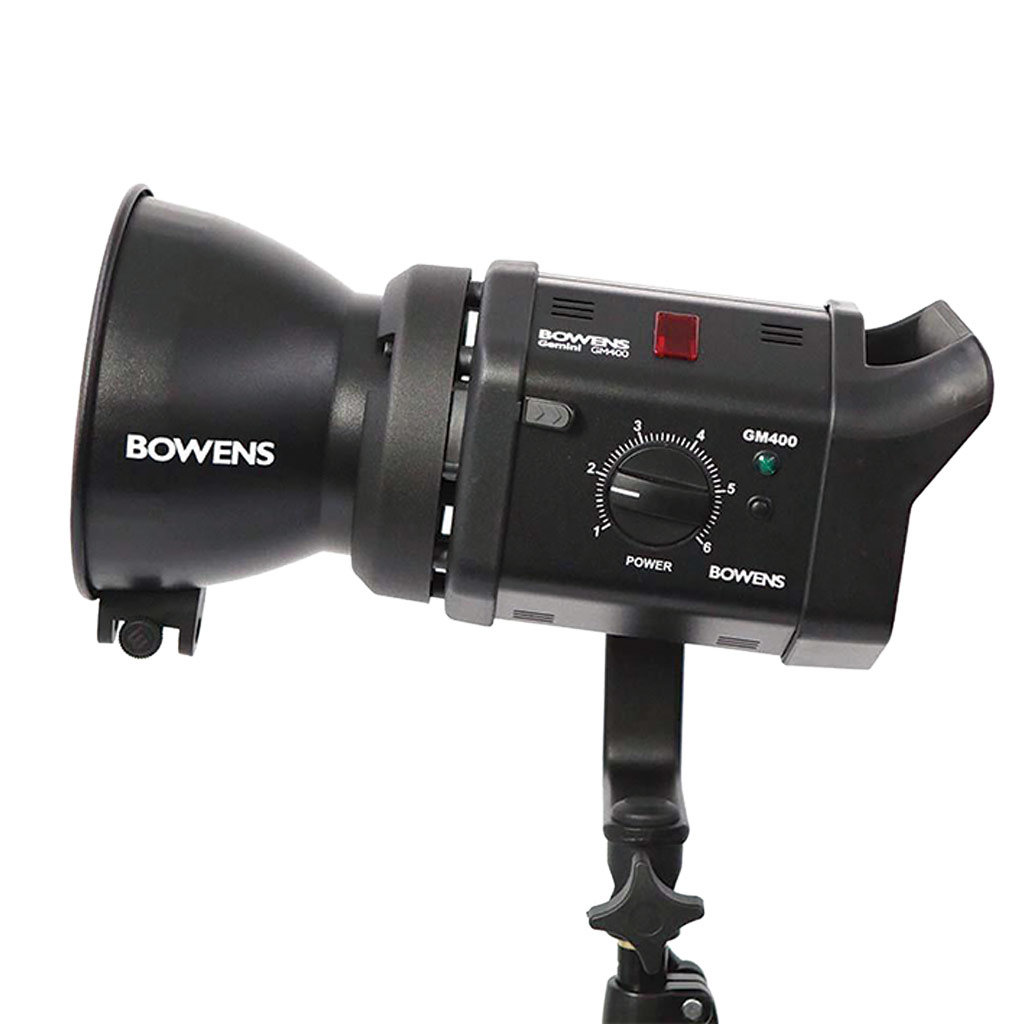 Backgrounds
Kristina uses 5-metre wide rolls of Colorama paper backgrounds. 'I stick with white, grey and black because I like my pictures to look classic and timeless. In 20 years' time, they will still look good and not have aged.'
---
Kristina's top tips for better maternity shots
Try to create a connection
I use the first 10 minutes of my session getting to know my clients and making them relaxed and comfortable in the studio. I chat about their pregnancy to put them at ease.
Keep your lighting simple
I use one light source 90% of the time. A window or large umbrella/softbox is plenty.
Shoot at eye level
Shooting from above will make your subject's legs look shorter and the top of the body bigger, so shoot from eye level. But not too low or you'll make her face look unflattering.
Shoot a profile
Shoot from an angle or profile, rather than straight on, to show the classic baby bump.
Memorise a few poses
Unless you are photographing a professional model, most women won't naturally know how to pose their bodies to highlight their baby bump and will expect you to guide them.
Pay attention to posture
I am forever telling my clients to 'relax your shoulders', 'push your chin forward and down', 'straighten your back', etc. All these little things play a big part in the final image.
Touching the belly
Ask the mum-to-be to put her hands on her belly and to look down, to express emotion and a sense of intimacy with her baby. 
Hair and make-up
This is vital in maternity sessions. It makes the mum-to-be feel more beautiful and confident, and makes a big difference to the images.
Wardrobe is important
Make sure you select the outfits carefully. I usually ask my clients to bring in a few outfits in neutral colours. I also have a few different fabrics that flatter a pregnant body.
Make your subject feel beautiful
The happier your mum-to-be is, the more amazing the images you will create.
---
Alternative approaches to maternity photography
The set-up
Trying the nude approach
Dressing up
Making the most of brothers and sisters
---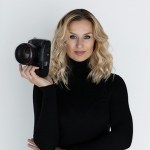 About your expert guide to maternity photography
Kristina Mack ARPS is a photographer and educator based in Brentwood, Essex, whose unique style has attracted public figures and celebrities. She won Professional Photographer of the Year in Contemporary Art in 2009. She is also a newborn photography trainer and offers mentoring and photography business courses. Visit her website or follow her on Instagram.
---
Further reading
---