The Panasonic GH5 and the Fuji X-T2 both sit at the top of their respective companies' line-up. They offer photographers the ultimate in image quality, and, in many respects are reasonably similar. Here we take at the key differences to see how the two cameras stack up.
Panasonic GH5 vs Fuji X-T2: Sensor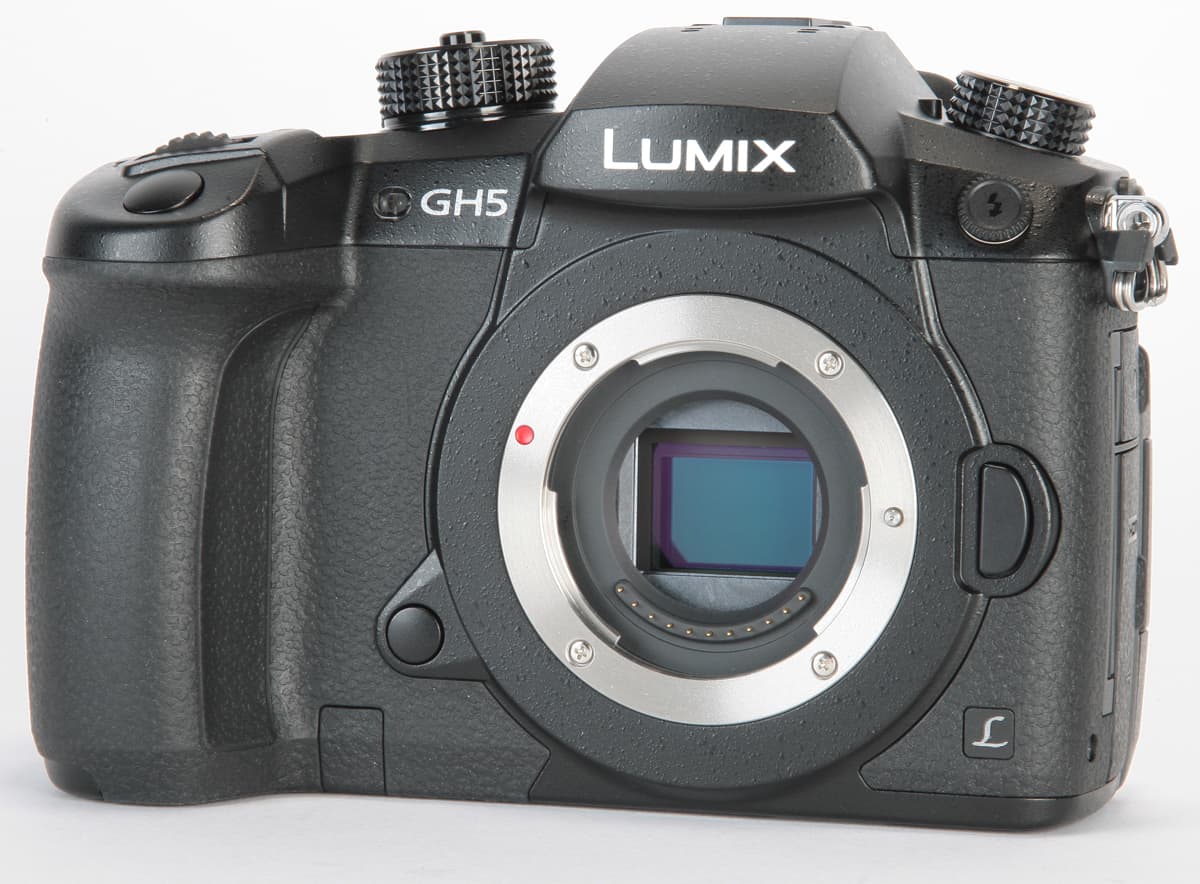 For a long time, Panasonic was using 16MP sensors, but for the GH5, we have a 20.3MP Four Thirds Live MOS sensor. Unlike the GH4, there's no anti-aliasing filter present, something which is rolling out across Panasonic's product line up. That should make it better at detail resolution than the previous model. Meanwhile, the X-T2's sensor is larger (APS-C sized), and is third generation X-Trans 24MP device. It's also got no anti-aliasing filter – Fuji sensors have been known to outperform even full-frame devices.
Panasonic GH5 vs Fuji X-T2: Processor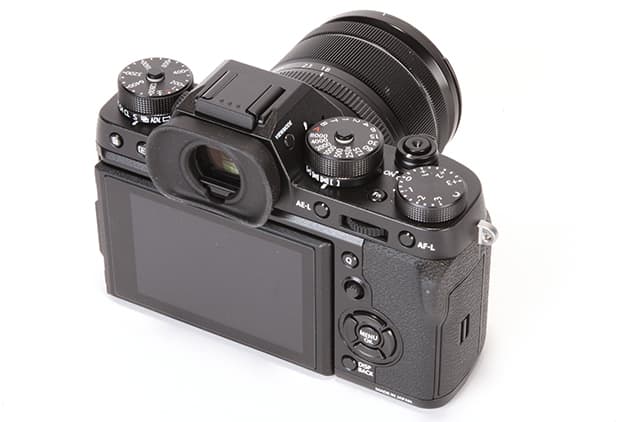 As we'd expect, both of the cameras use the latest generation of processor available for each company. So, for Panasonic that's a Venus Engine 10, while for the Fuji, it's an X Processor Pro.
Panasonic GH5 vs Fuji X-T2: Autofocus
Both companies have worked hard to produce super fast AF systems, so again, we have the best technology available to each manufacturer. The GH5 uses a contrast-detect based AF system, which also makes use of DFD (Depth from Defocus) technology. There are 225-AF points to choose from. Alternatively, the X-T2 has a 91-point system which is an intelligent hybrid AF (combining phase detection and phase detection).
Panasonic GH5 vs Fuji X-T2: Image stabilisation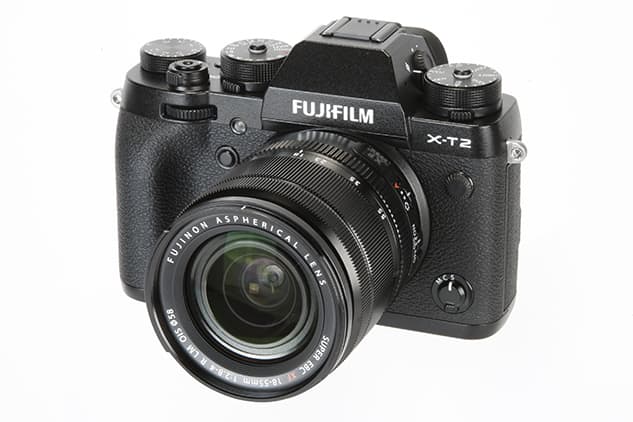 The Panasonic GH5 has a 5-axis Body I.S. system, which can be used even with lenses that don't have any form of stabilisation. A 5-axis dual Image Stabiliser 2 system is available when you use compatible lenses. On the other hand, the Fuji X-T2 has no in-camera stabilisation available, but all XF lenses are equipped with optical image stabilisation.
Panasonic GH5 vs Fuji X-T2: Video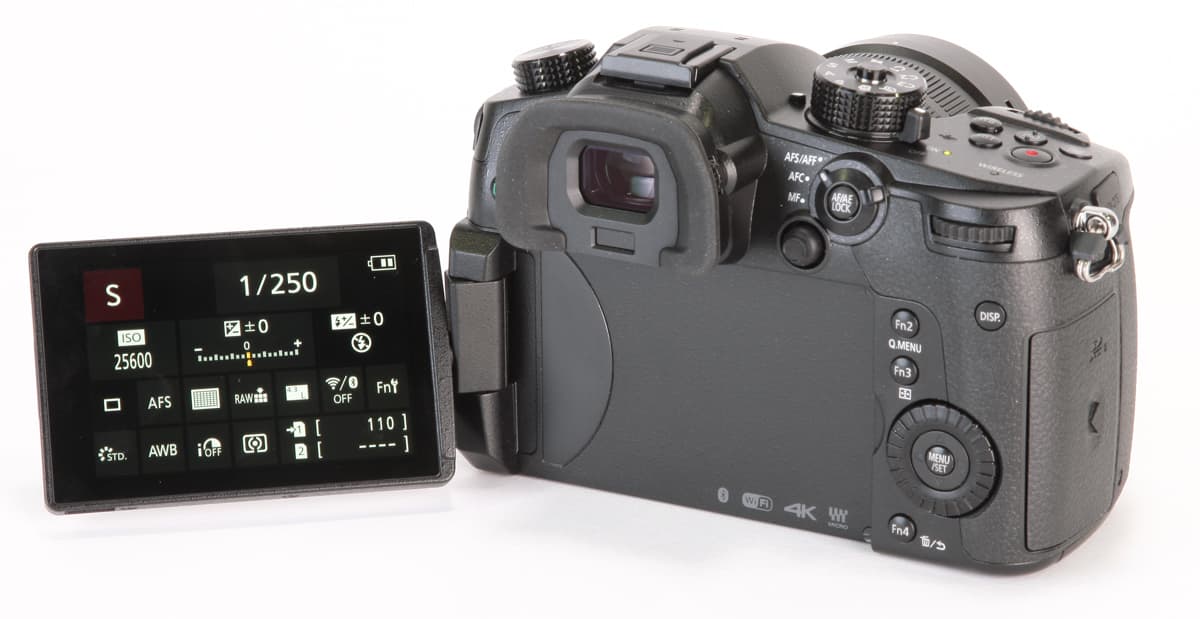 For a long time, Panasonic led the way when it came to 4K video offerings. Other manufacturers started following suit, and so, both the Fuji X-T2 and the Panasonic GH5 have the ultra high movie resolution. However, Panasonic is still pushing forward in this department, being the first camera to offer 4K at frame rates up to 60p. The X-T2 offers the more standard 30p.
It's also important to point out that Panasonic utilises its 4K video technology for its "4K Photo" modes. For the GH5, "6K Photo" is also being offered. What these modes offer is the ability to extract a still at either 4K (8MP) or 6K (18MP).
Panasonic GH5 vs Fuji X-T2: EVF and Screen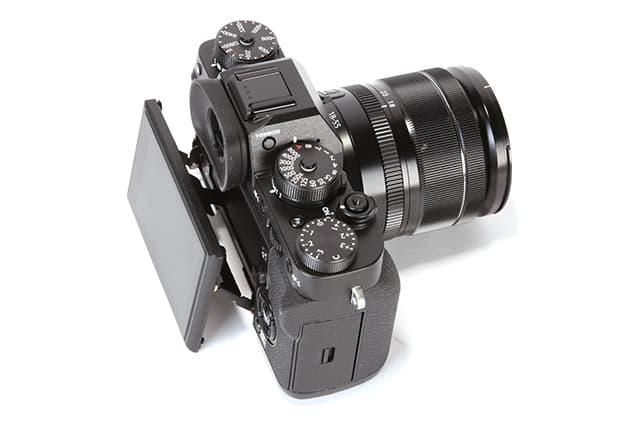 Both of the cameras have seriously impressive viewfinder and screen offerings. The Fuji X-T2 has a 2.36 million dot OLED electronic viewfinder, which offers 0.77x magnification. The GH5's has a super-high resolution of 3.6 million dots, offering 0.76x magnification. Meanwhile, in terms of screens, the GH5 has a TFT LCD 3.2 inch free-angle screen, which is touch-sensitive and has 1620k-dots. By contrast, the X-T2 has a 3-inch 1,040k-dot screen which is capable of tilting three ways.
Panasonic GH5 vs Fuji X-T2: Frame rate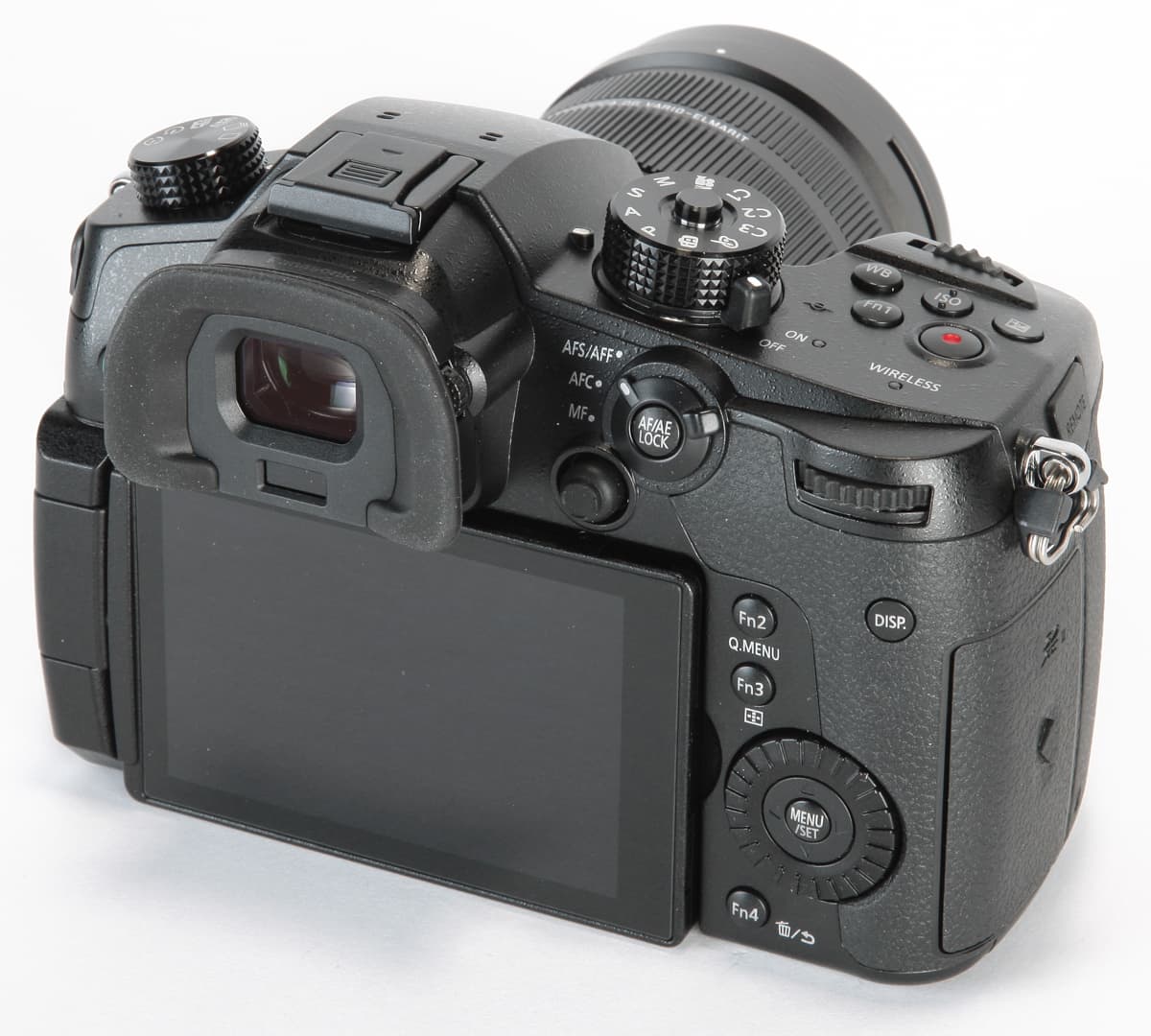 The Fuji X-T2 can shoot at 14fps if you use the electronic shutter – an impressive fast rate for sports and action photography. The GH5 meanwhile can shoot at 12fps when shooting at full resolution and in raw format. Remember however that with 4K or 6K Photo you can effectively shoot at 30 or 60fps – but you have to be happy to only have a JPEG image.
Panasonic GH5 vs Fuji X-T2: Body design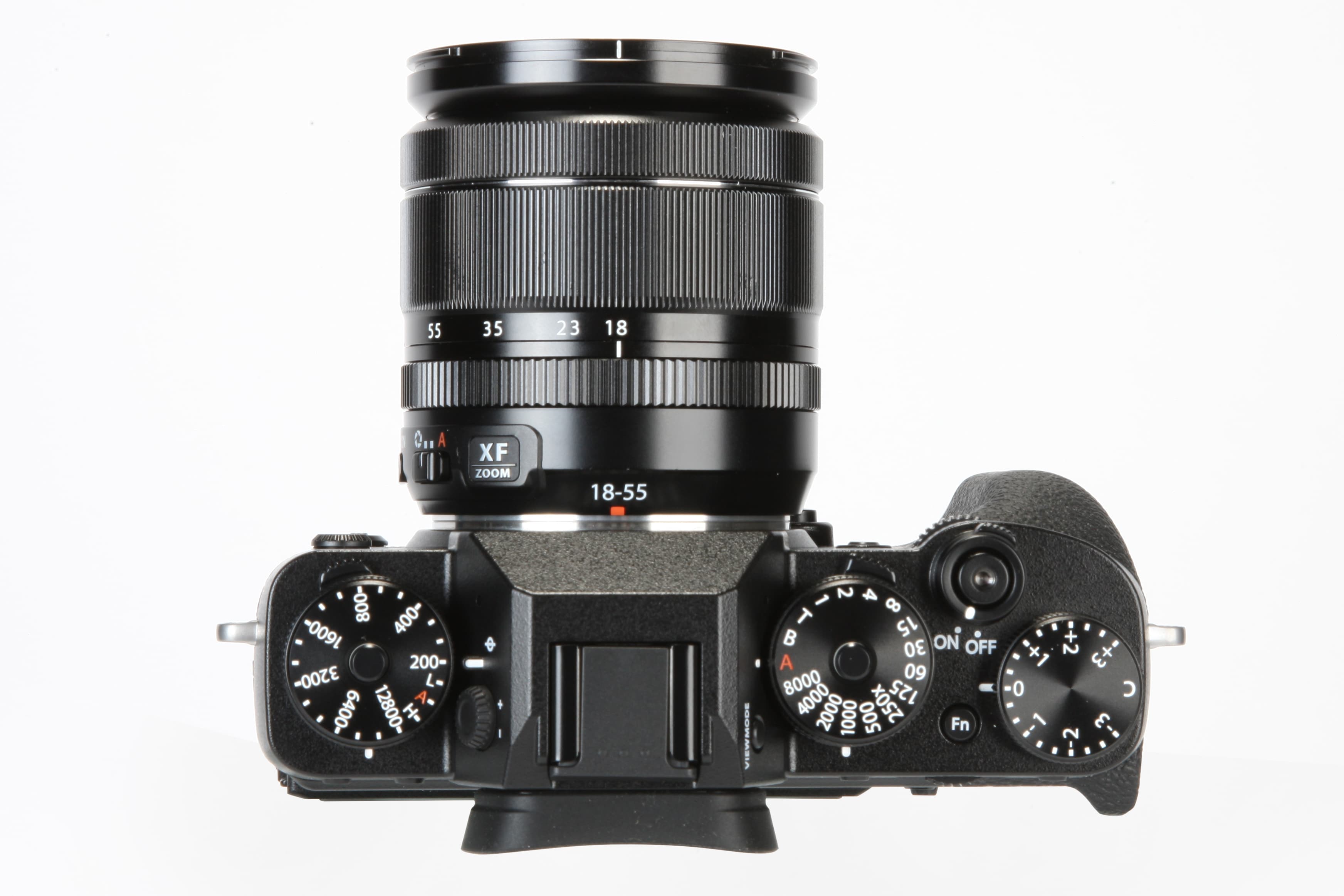 Many people love the classic retro design of Fuji cameras, and the X-T2 is positively oozing with high-class looks and style. There are manual dials and controls which enthusiast photographers should love. Not only that, but it's also weather resistant. The GH5 meanwhile is splash, dust and freezeproof, and also has a range of quick access dials and buttons.
Panasonic GH5 vs Fuji X-T2: Memory cards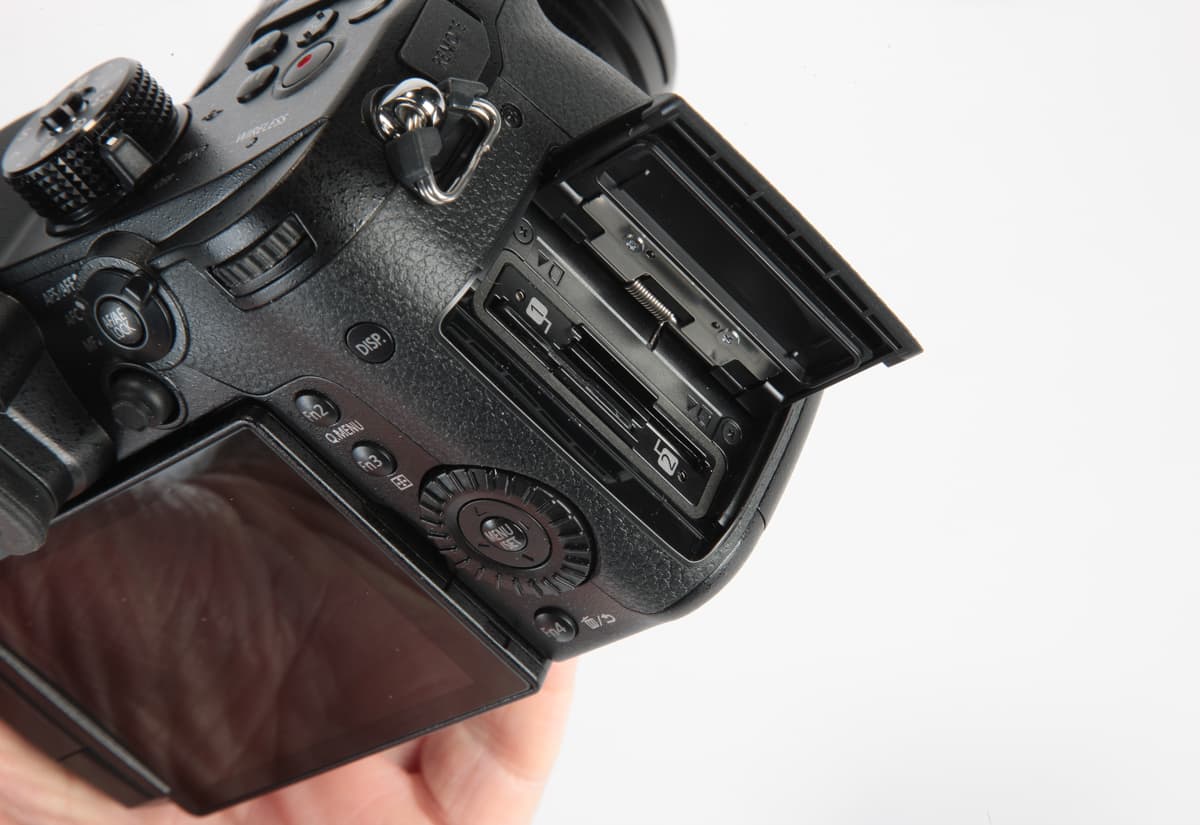 Both of the cameras have dual memory card slots, which both support the super fast SD UHS-II format.
Panasonic GH5 vs Fuji X-T2: Battery life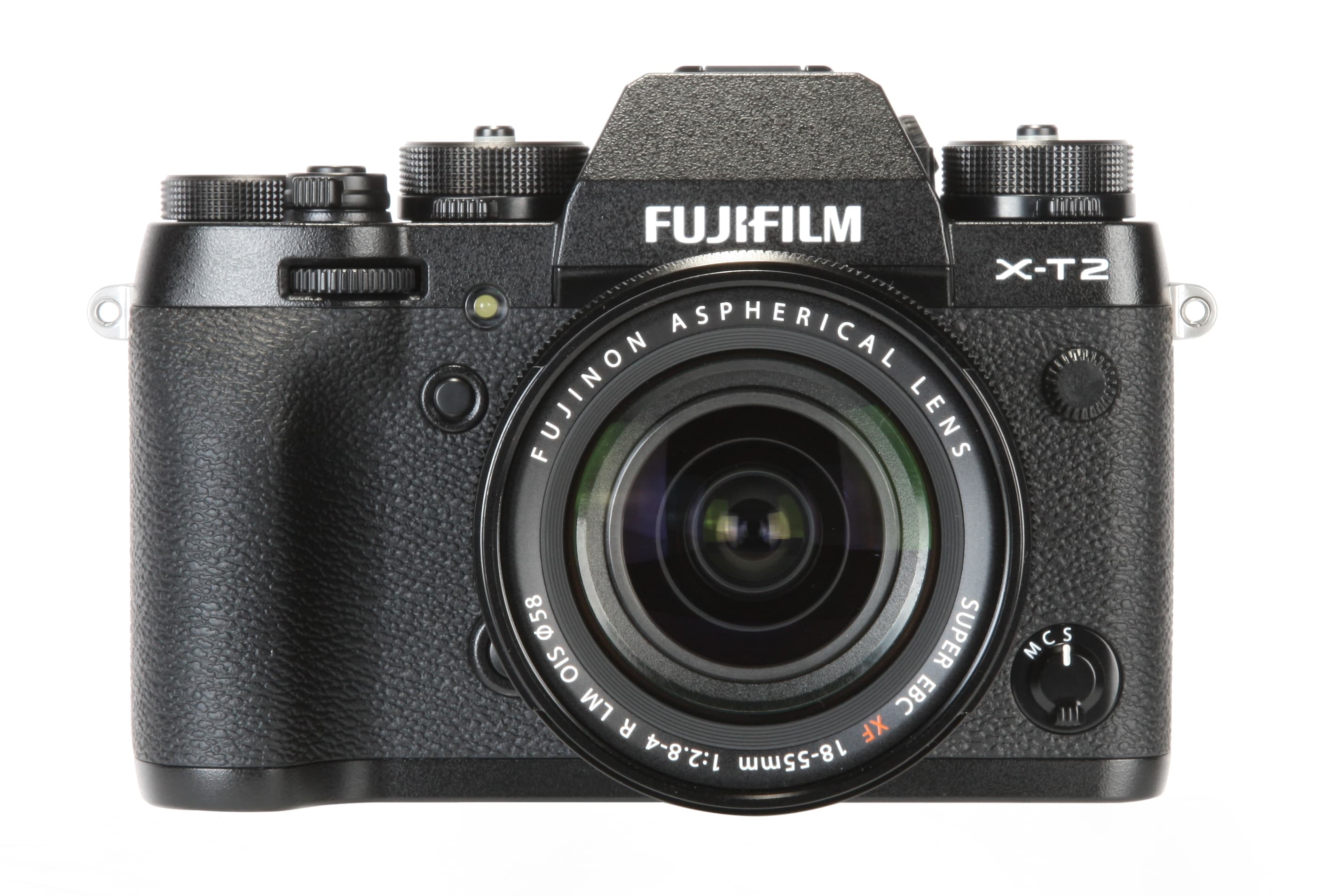 The X-T2 offers a battery life of around 340 images, while the GH5 can manage more, at 410 images.
Panasonic GH5 vs Fuji X-T2: Price
As the GH5 is the newer of the two cameras, it comes as no surprise that it's the more expensive. It comes in at around £1699, body only. You can expect to pay between £1899 and £2199 if you need to buy it as part of a lens bundle. Meanwhile, the X-T2 is available for around £1399 body only, or around £1649 with a lens.
Panasonic GH5 vs Fuji X-T2: Verdict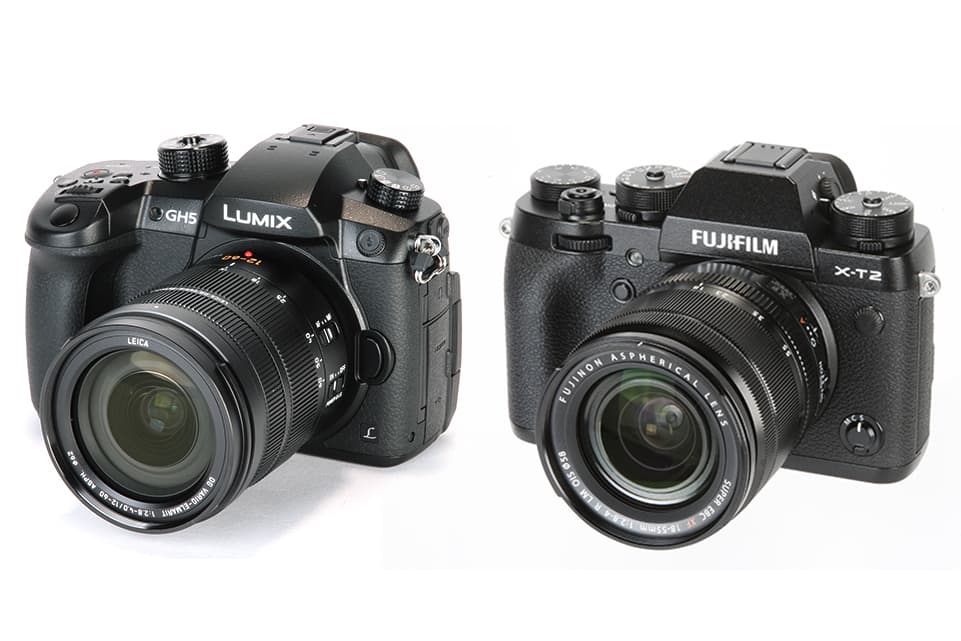 It's hard to choose between these two cameras, both of which are capable of producing fantastic images and excellent video. It would seem by looking at the specs lists however that the GH5 just about edges it in a few key areas. The screen and EVF are higher resolution, battery life is better, and 4K is available in 60p. On the other hand, the X-T2 has a larger sensor, is cheaper (for now) and has, arguably, the more stylish design. Which would you go for? Let us know in the comments section below.
Related stories:
Fuji X-T2 vs X-T1; 16 Key Differences
Panasonic GH5 vs Panasonic GH4