Panasonic has just introduced a new travel zoom compact, the TZ90 (aka ZS70). It comes hot on the heels of the Canon SX730, which was announced earlier in the year. Until we have chance to extensively test these cameras, here's a look at how the two stack up against each other in terms of specifications.
Panasonic TZ90 (ZS70) vs Canon SX730: Sensor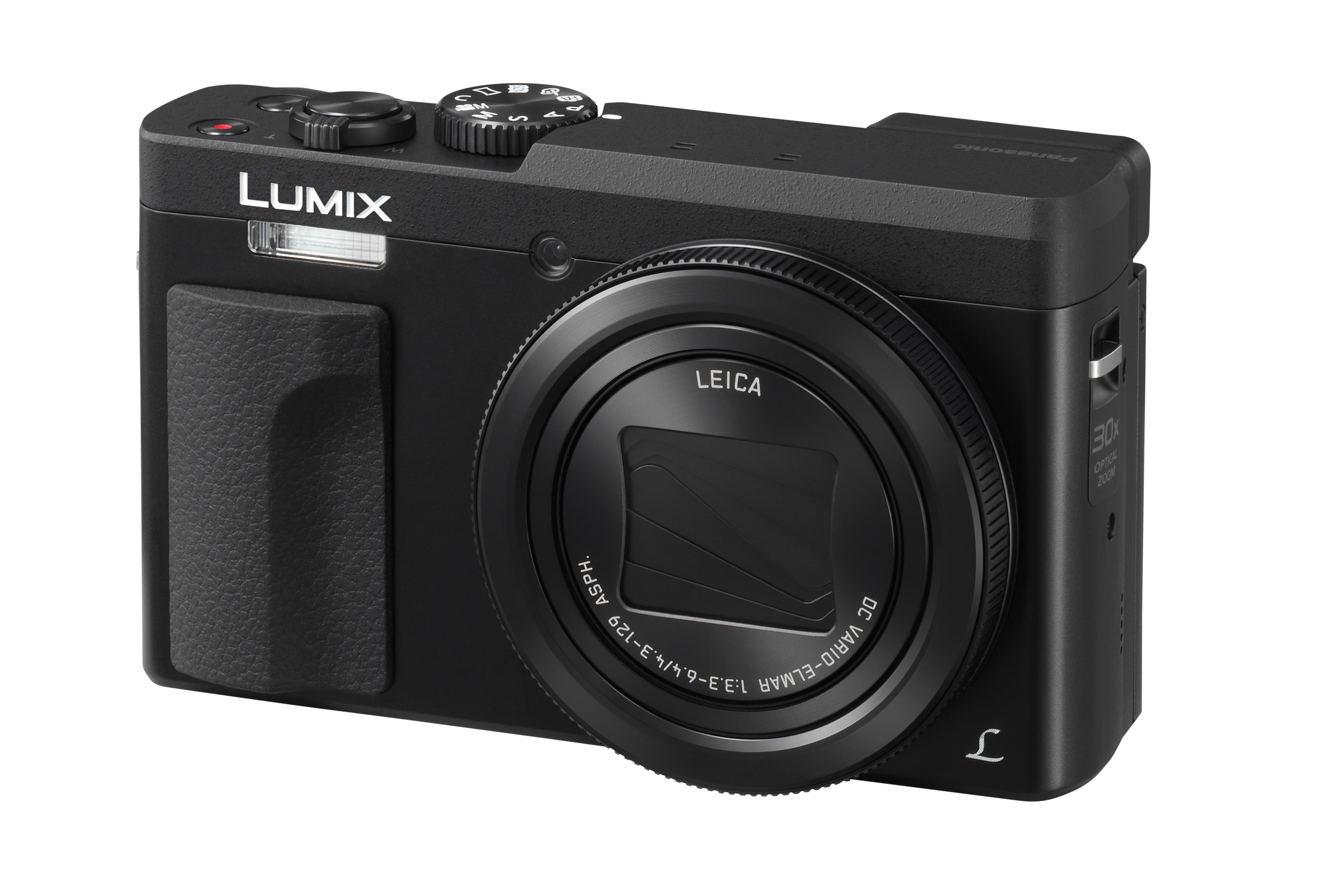 It's pretty much a tie when it comes to sensor specification, with both having 20.3 megapixel devices which are 1/2.3-inch in size. That's a small sensor, but it's to be expected for a superzoom camera. Hopefully the high number of pixels packed onto a small sensor won't cause issues when it comes to image quality, for either camera.
Panasonic TZ90 vs Canon SX730: Lens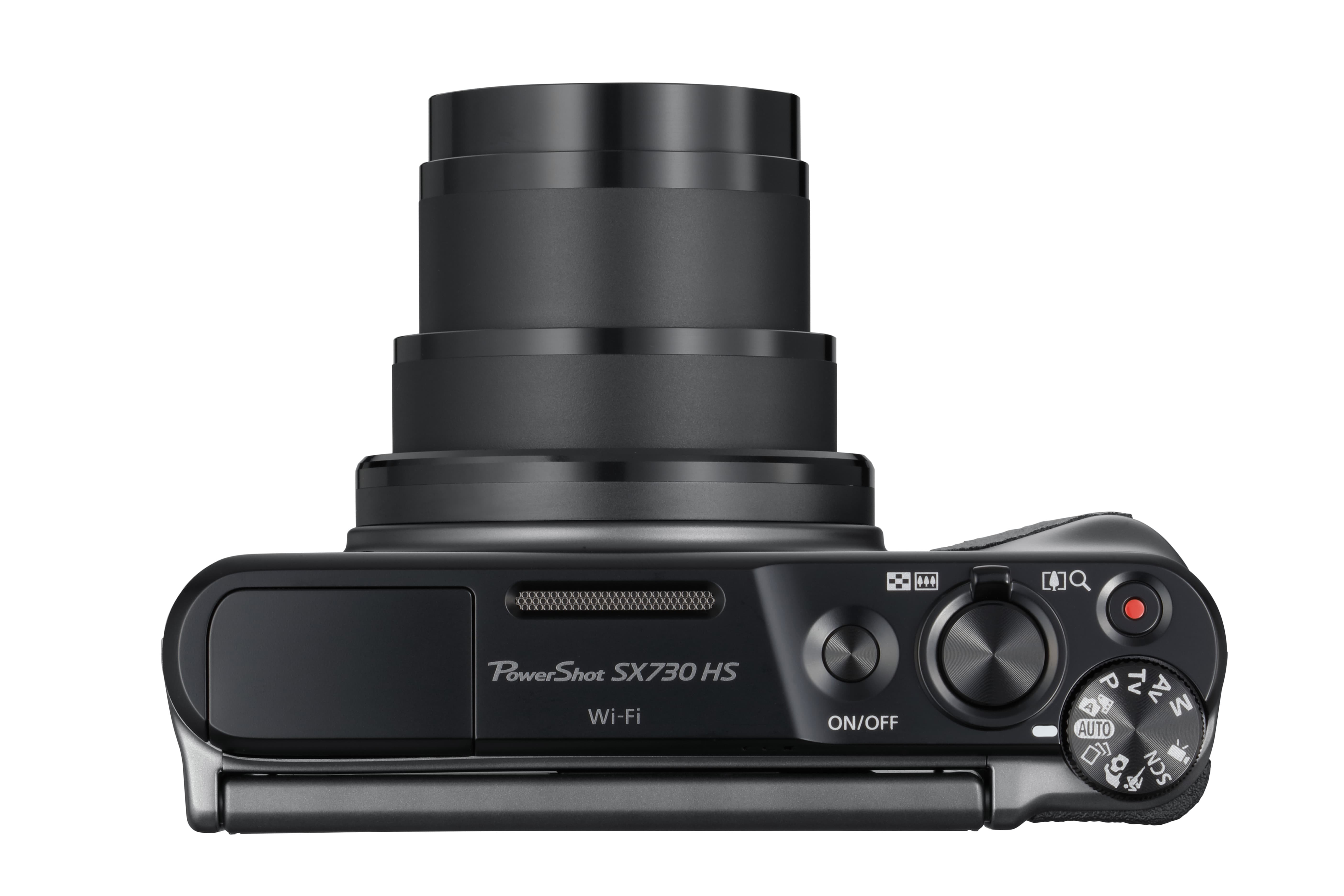 The Panasonic TZ90 has a 30x optical zoom lens, which offers an equivalent focal length range of 24-720mm in 35mm terms. The maximum aperture is f/3.3-f/6.4. The Canon SX730 starts at the same wide angle at 24mm, but has a 40x optical zoom, making the top telephoto distance 960mm. The maximum aperture is a similar f/3.3-f/6.9.
Panasonic TZ90 vs Canon SX730: Video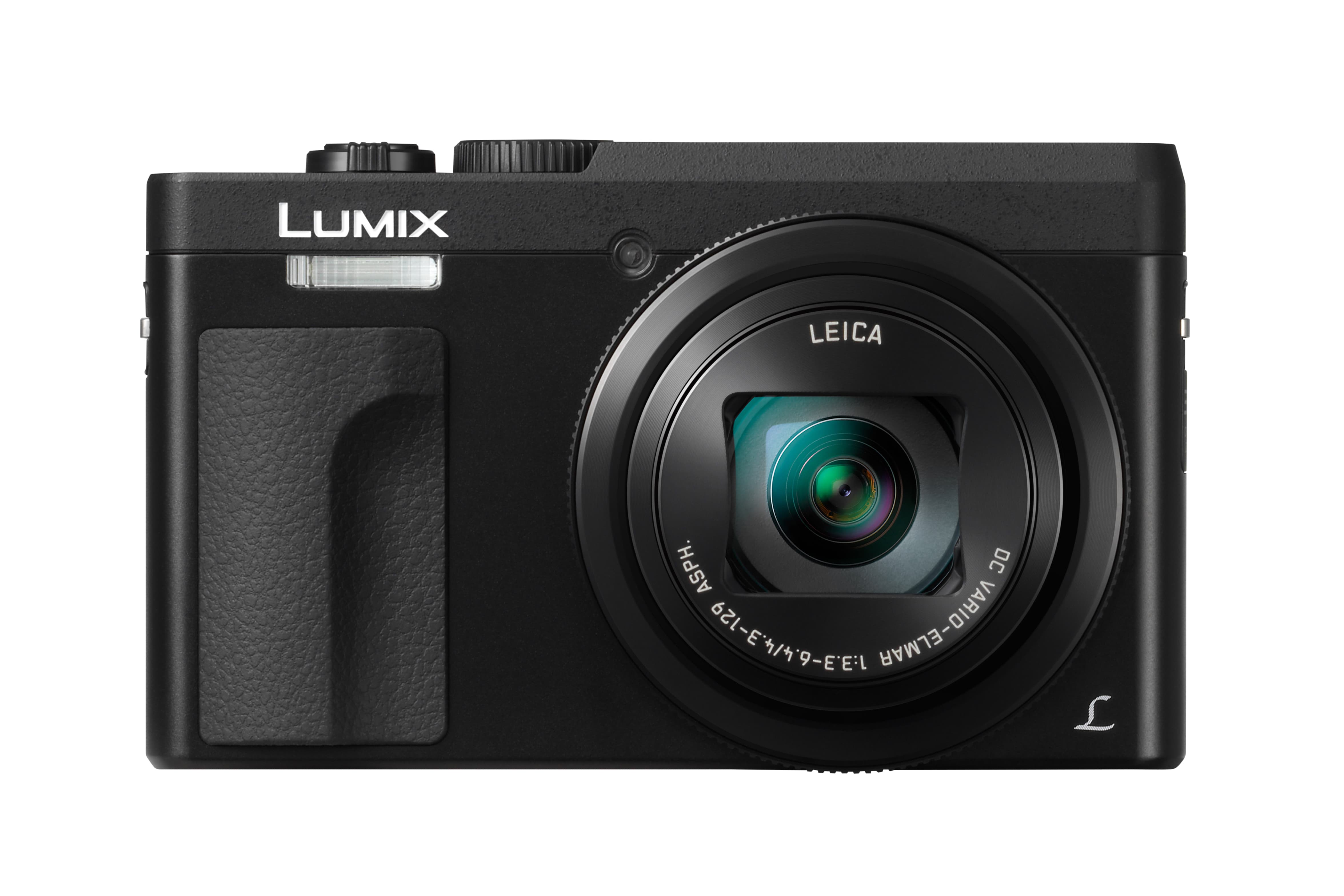 Unsurprisingly, Panasonic has equipped its TZ90 with 4K video recording. Panasonic is keen to push its 4K capabilities across its whole range, so it's no shock to see it here. Not only does that mean that it can record in the ultra high resolution, it also means you can take advantage of 4K Photo. Put simply, that means you can extract stills from 4K video clips to allow you to shoot at frame rates of 30fps. It also means you can do clever things like change the focus point after you've taken the shot.
By contrast, the Canon SX730 offers a more modest Full HD video recording capability, but frame rates of up to 60p are available.
Panasonic TZ90 vs Canon SX730: Screen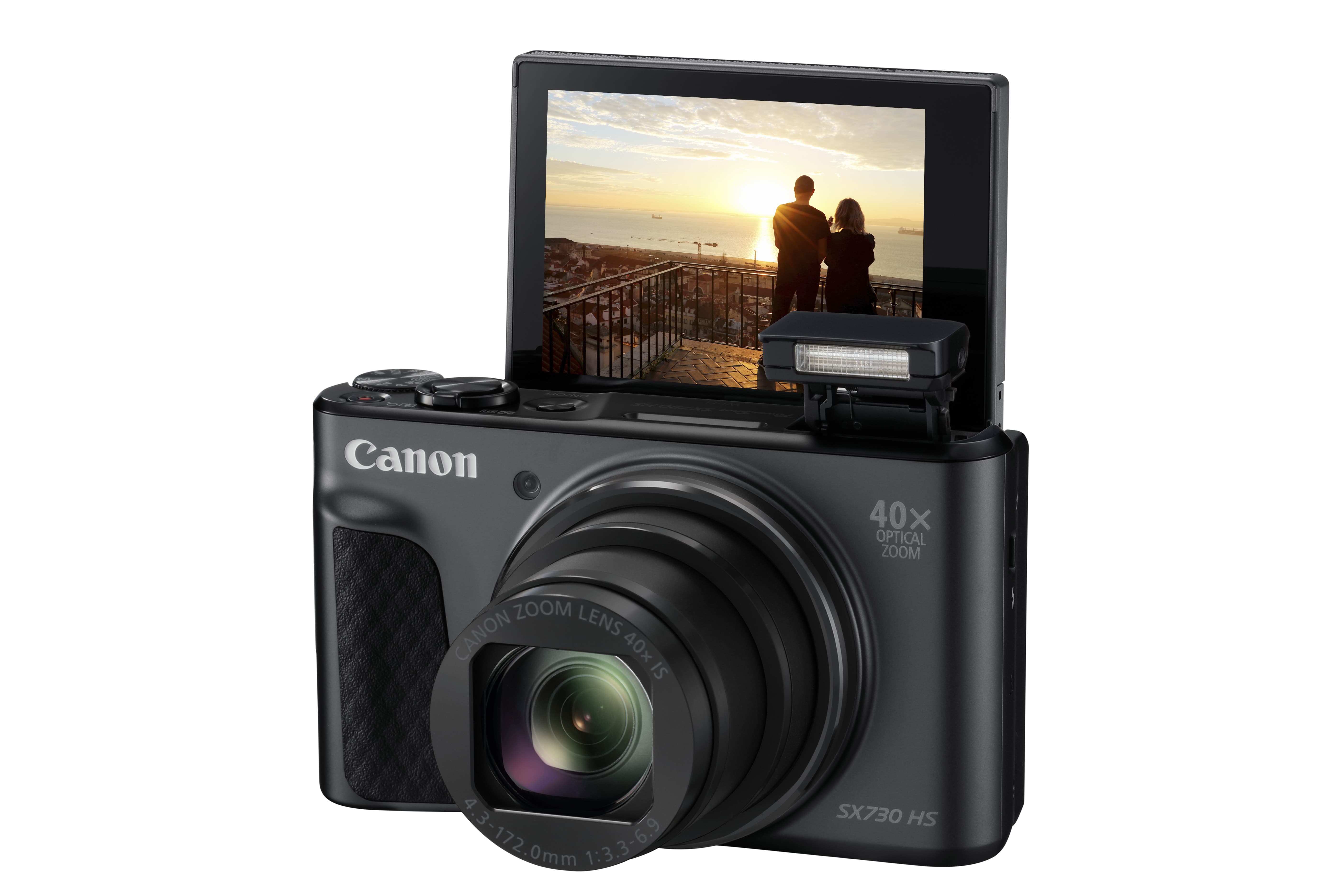 Both of the cameras here have tilting 180 degree screens, making them both good for taking self-portraits. The Panasonic has a slightly higher resolution at 1040k-dots, while the Canon has 922k-dots.
A new feature for the TZ90 which is useful with the screen is 4K Selfie mode. This, like the other 4K Photo modes, helps you to capture the perfect self portrait by extracting a still from a video. You can also shoot selfie panoramas, putting you in the middle of an ultra-wide angle shot.
Panasonic TZ90 vs Canon SX730: Viewfinder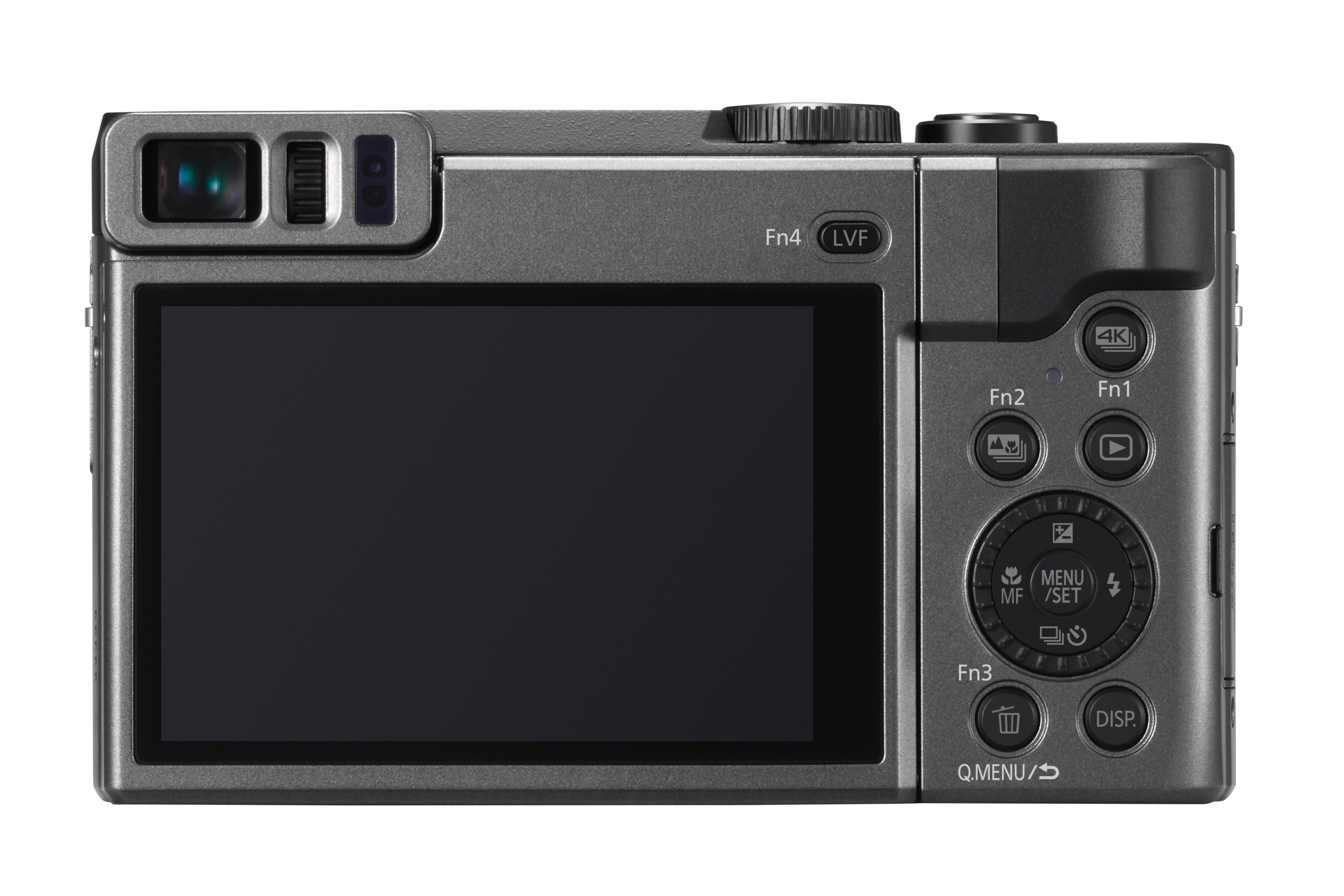 This is an easy one to judge, as the Canon SX730 doesn't have a viewfinder. The Panasonic TZ90 manages to squeeze in a 0.2-inch, 1660k-dot viewfinder which automatically switches on and off for a natural way of working. While the Panasonic's viewfinder may be small, it could come in handy when bright light prevents you from using the screen, or, if you just happen to prefer composing that way.
Panasonic TZ90 vs Canon SX730: Advanced controls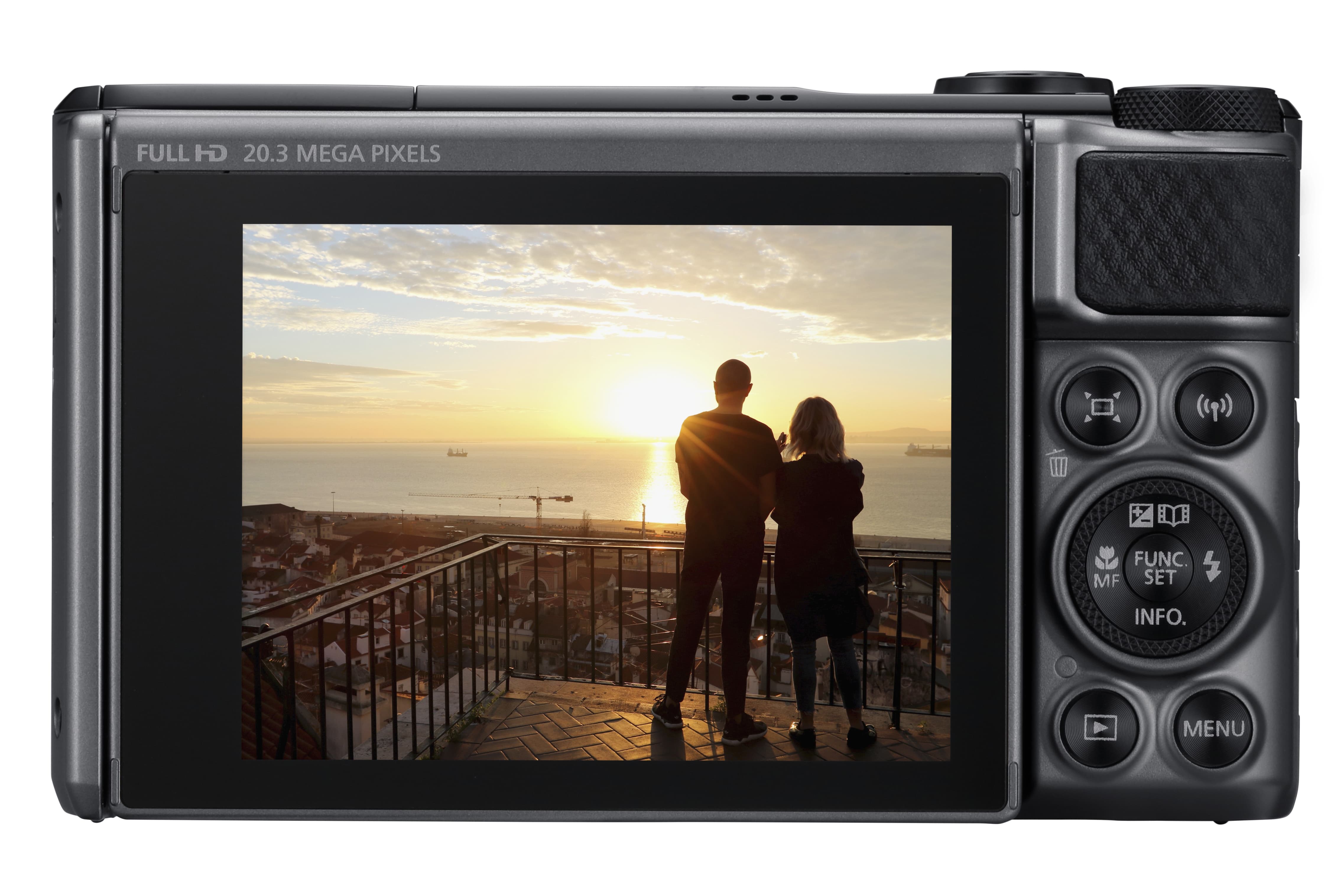 Both the Canon SX730 and the Panasonic TZ90 offer full manual control and a range of shooting modes. That includes aperture priority and shutter priority. Only the Panasonic TZ90 offers raw format shooting though.
Panasonic TZ90 vs Canon SX730: Connectivity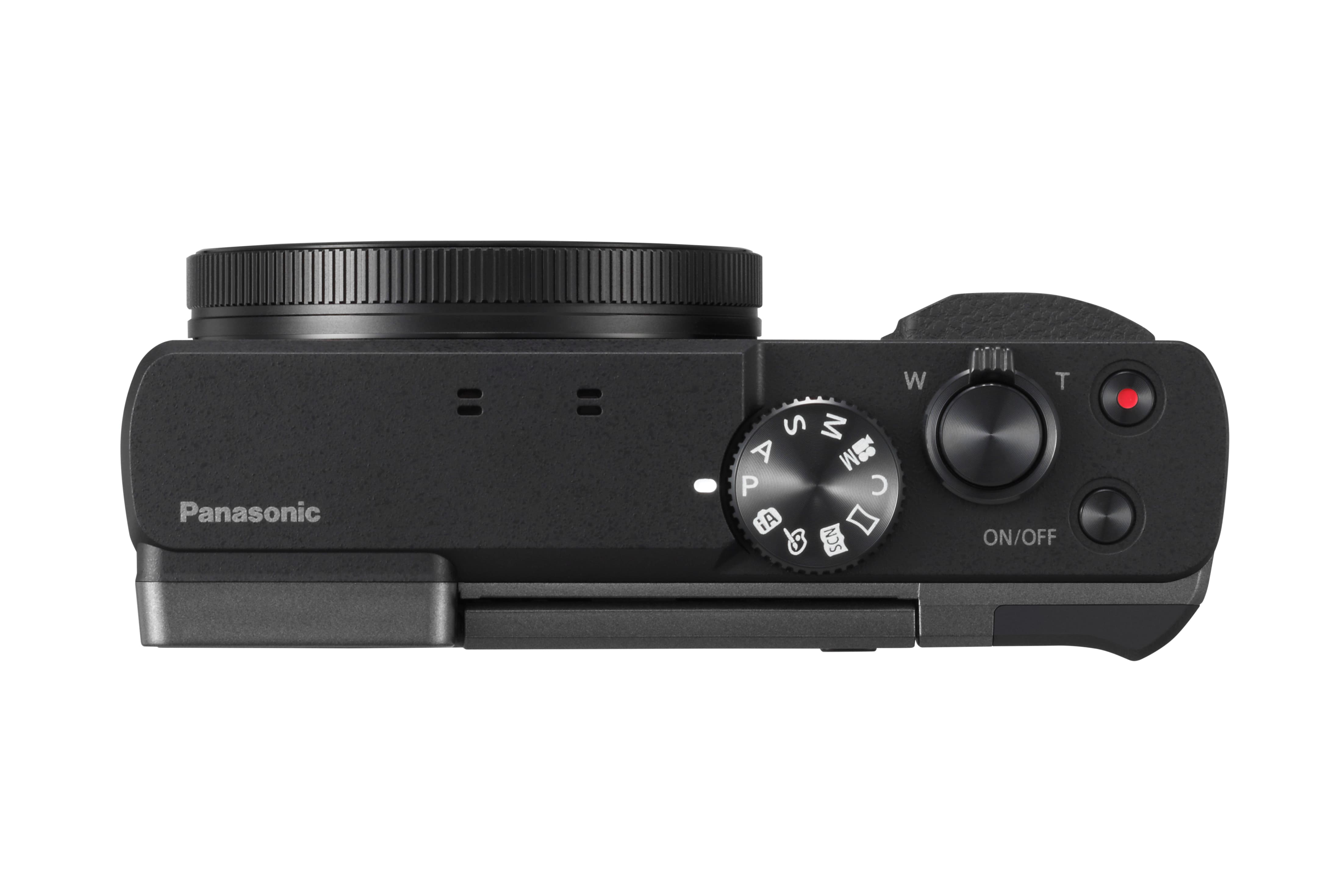 When you're travelling, being able to share your images with those stuck back at home can be very important. Both the cameras have connectivity options to help you quickly share your shots. The Panasonic TZ90 offers Wi-Fi, while the Canon goes a step further by offering Wi-Fi, NFC and Bluetooth connectivity. Bluetooth means you can maintain a low-powered always-on connection for hassle-free transfer of images across to your smart devices.
Panasonic TZ90 vs Canon SX730: Dimensions and weight
There's not a huge amount of difference between the two models, but the Panasonic is slightly larger and heavier than the Canon. The Panasonic weighs 322g, while the Canon is slightly lighter at 300g. Measurements come in at 112 x 67.3 x 41.2mm for the Panasonic, compared with 110.1 x 63.8 x 39.9mm for the Canon. The extra size and weight of the Panasonic is likely because of the incorporated viewfinder.
Panasonic TZ90 vs Canon SX730: Price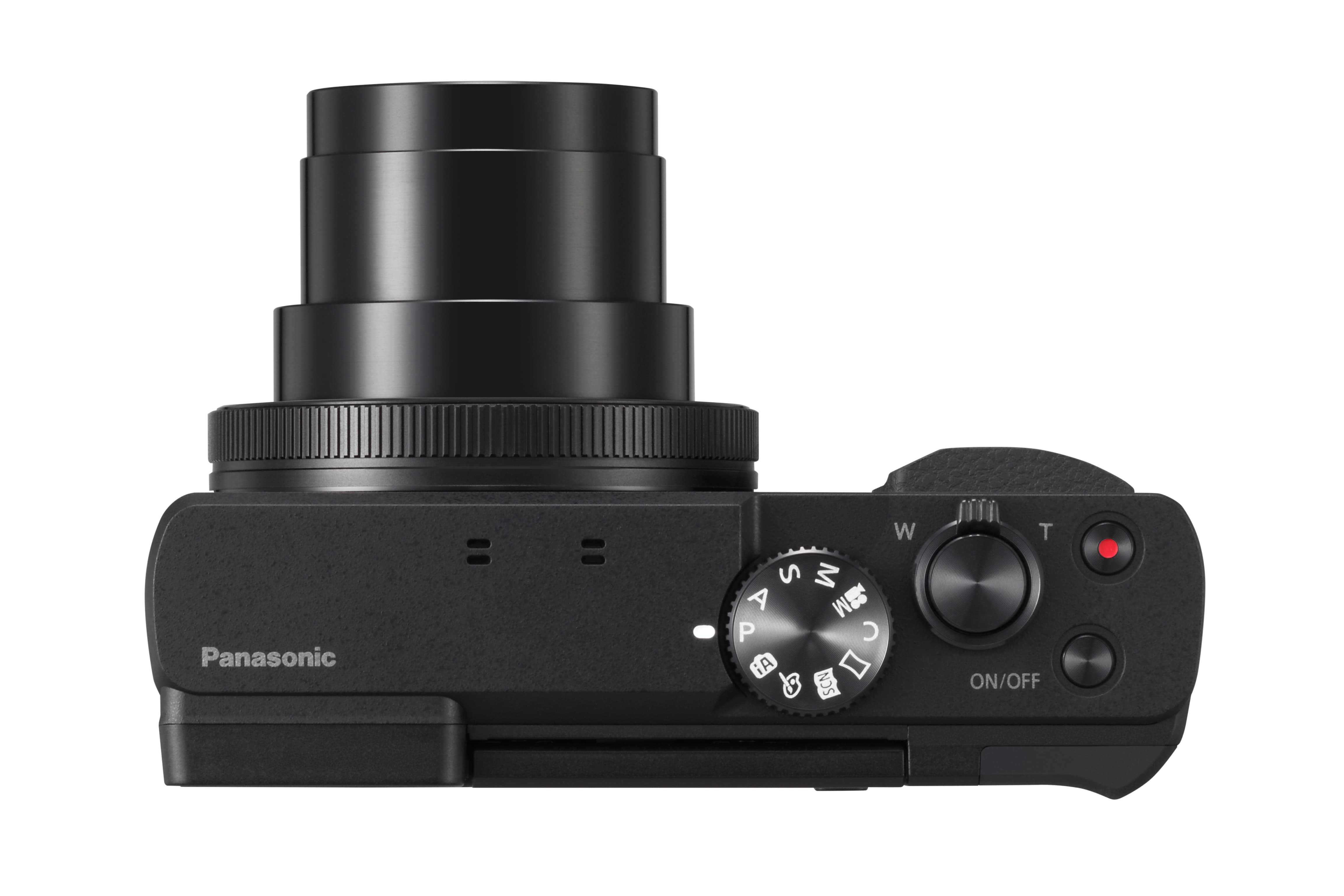 It's another almost tie here for the two cameras, however the Canon is just slightly cheaper at £379, compared with £399 for the Panasonic. It's likely that the prices will become more closely matched once both enter the market.
Panasonic TZ90 vs Canon SX730: Conclusion
It seems there's a lot to like about both of these cameras, but it would seem that Panasonic just about has the edge. While it's true that the Canon has a longer focal length at 40x, for the average photographer, the 30x optical zoom of the Panasonic will be more than adequate. As a trade off for the shorter zoom, you get 4K Photo, raw format shooting and an electronic viewfinder.
It'll be interesting however to see how image quality compares when we get both cameras in for review.
Read more: 
Panasonic reveals the Lumix TZ90
New Canon Powershot superzoom camera