Vanguard VEO 3+ 303CBS at a glance:
$499 / £499
177cm maximum height
79cm folded length
2590g weight
25kg rated maximum load
With many tripods now aiming to be as compact and travel friendly as possible, it's refreshing to come across one that's a bit different. The Vanguard VEO 3+ 303CBS is the largest and sturdiest model in the firm's range of versatile tripods with tilting centre columns. It employs three-section carbon fibre legs with twist locks to deliver an impressive maximum height of 1.77m, and comes in a kit with a well-matched ball head.
Unashamedly built with stability and versatility in mind, this tripod should be particularly interesting to landscape and macro photographers, who will often find themselves shooting on uneven ground and looking to fix their cameras in awkward positions to enable interesting compositions. To this end, the legs can be independently set to three different angles, including almost completely flat, while the centre column can be tilted and rotated to practically any angle you choose.
The supplied BH-250S ball head is impressively hefty and includes a friction adjustment control to deal with different-sized loads. It also employs a dual panning design, with both a rotating base and a rotating Arca-Swiss type camera clamp. I found the latter to be especially handy for fine-tuning composition with the column set horizontally.
Overall, the head complements the leg set perfectly, with the combination offering an unmatched level of versatility.
Vanguard VEO 3+ 303CBS: key features
The tripod is supplied in a comprehensive kit with a full set of accessories.
Kit contents: A carry bag, weight hook, camera plate, multi-mount adapter, and spiked feet all come in the box
Bag: The well-padded bag has carrying handles, an inside pocket for accessories, and a strap that's designed for lugging it vertically over your shoulder
Accessories: There's an attachment point on the spider for a magic arm, with a 3/8in thread and a 1/4in adapter
MA-1 adapter: Vanguard's MA-1 multi-mount adapter can be used either to hold a second camera, or to position the head upright when the centre column is set horizontally. But there's no obvious slot for it in the bag, so I suspect it'll mostly get left at home
Vanguard VEO 3+ 303CBS in use:
Given all the adjustments that are available, this tripod has more controls than most. But once you've worked out what they all do, it's straightforward to use. All the locking knobs and levers are large and easy to operate, even when you're wearing gloves, and they're sufficiently well differentiated from each other in design that you shouldn't find yourself unlocking the wrong movement by accident. Crucially they're also all captive, so won't fall out and get lost out in the middle of a field.
With legs that are 3cm in diameter, the VEO 3+ 303CBS will support a sizeable load. I tested it using a Sony Alpha A7R IV and Sigma 100-400mm F5-6.3 DG DN OS lens together weighing approximately 2kg, which it handled with ease. Even in its most stable configuration, with the centre column down, it'll reach 1.5m in height, which is handy when shooting outdoors in windy conditions. The ability to go considerably higher gives plenty of useful leeway for setting the camera to eye level even if you're shooting on sloping ground.
Inevitably, the trade-off is portability; you'll need to be prepared to lug around a tripod that weighs over 2.5kg and is almost 80cm long when folded. That's much the same weight as Manfrotto's 055CXPRO4, which is similar in height and also has a centre column that can be set horizontally (although not to intermediate angles). However, the Manfrotto folds rather shorter thanks to its 4-section legs, which I'd love to see Vanguard match with a future model.
The VEO 3+ 303 range
Vanguard also sells the VEO3+ 303 design in an aluminium version, and as a legs-only option without the head. The 303AT aluminium leg-set costs $299 / £299, while the 303ABS aluminium ball-head kit is $399 / £399. The carbon fibre legs on their own (303CT) cost $399 / £399, and finally, the BH-250S will set you back $149 / £139 separately.
Vanguard VEO 3+ 303CBS: Our Verdict
With its unusual design and $499 / £499 price tag, the Vanguard VEO 3+ 303CBS is a tripod for serious photographers who know exactly what they need. It lets you position your camera practically anywhere and at almost any angle you like, and will then hold it firmly in place.
Naturally, there are limits to what is sensible. But as long as it's used with a good dose of common sense regarding what'll be stable and what won't, this is one of the most versatile tripods you could wish for.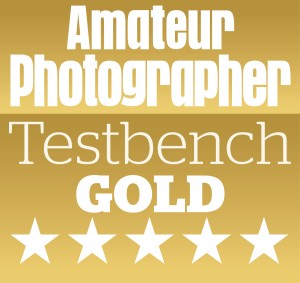 For more options have a look at our guide to the best tripods.
---
Follow AP on Facebook, Twitter, Instagram, and YouTube.
---