Fujifilm users are spoilt for choice when it comes to choosing a fast prime lens that's equivalent to 50mm in X-mount. Last year we witnessed Fujifilm add the affordable XC 35mm F2 (£169) to its lineup below the weather resistant and more durable XF 35mm F2 R WR (£379), both of which are smaller, lighter and cheaper than the XF 35mm F1.4 R (£489). Other alternatives include the manual focus only Samyang 35mm F1.2 ED AS UMC (£359) and the Zeiss Touit 1.8/32 (£589).
With many excellent standard primes already available, it came as a bit of a surprise when Tokina revealed it was going to release its own variant. The atx-m 33mm F1.4 X, which was launched alongside the atx-m 23mm F1.4 X (£449) late last year has become the most affordable standard prime in X-mount with a maximum aperture of f/1.4 and autofocus. Intrigued to find out how it performs, we called in a review sample and paired it up with Fujifilm's fabulous X-T4. 
Tokina atx-m 33mm F1.4 X: Features
The atx-m 33mm F1.4 X is very similar to the wider atx-m 23mm F1.4 X in terms of size and design. Study their specifications and you'll quickly realise they have identical dimensions, however their optical designs are different and the lens we're looking at is ever so slightly heavier.
Compared to Fujifilm's standard primes, which all weigh under 200g, the atx-m 33mm F1.4 X adds a few more grams to cameras it's paired with, but at 285g on the scales it's neither heavy nor cumbersome. One reason for it weighing more is its optical construction, which unites ten elements in nine groups.
A single low-dispersion (SD) glass element is located towards the centre of the element configuration and is included to mitigate chromatic aberration. Additionally, the lens has nine aperture blades and provides 1/3EV aperture control across its range of f/1.4-f/16 direct from its aperture ring. 
As to be expected on a lens of its stature and focal length, optical image stabilisation is omitted, however it's fully compatible with Fujifilm cameras that offer 5-axis in-body image stabilisation (IBIS) such as the X-H1, X-T4 and X-S10.
Testing the lens with the X-T4 in a series of low-light scenes revealed it's possible to achieve sharp handheld shots using shutter speeds as slow as 1/5sec with a steady pair of hands. Couple it to a Fujifilm camera without IBIS and you'll be  hard pushed to shoot pin sharp handheld shots below 1/30sec unless the camera is supported. 
Elsewhere, the lens has near-focus limit of 40cm and screw-in filters and adapters are attached via a 52mm thread. Inside the box users get front and rear caps as well as a lens hood that offers good protection in the rain. For a limited time, Tokina is also supplying a magnetic protection filter that secures via a magnetic adapter ring to anyone who purchases the lens early.

Tokina atx-m 33mm F1.4 X: Build Quality
The thing that strikes you when the lens is picked up for the first time is just how well made it is. It looks the part coupled to X-series cameras and the metal barrel exudes strength and robustness. Even the petal-shaped hood is made from metal and this secures to the lens reassuringly through a 90-degree turn. Unlike many modern hoods it doesn't require users to press a release button before it's removed.
Working our way from the rear towards the front, the lens has a durable metal mount ahead of which you'll find a click-less aperture ring. The aperture ring is quite stiff and requires a fair amount of force to rotate it, but this does prevent you nudging it by accident.
The good thing about there being no click stops between aperture settings also means there's no risk of disturbing audio when recording video and adjusting aperture simultaneously. In an ideal world it would have been good to see Tokina offer users the choice to turn click stops on and off from a switch like we've seen from Sony and Sigma.
The only time you do hear a faint click and get any feedback through the aperture ring is when the aperture is set to f/16, which warns you're about to enter its Auto (A) position. The manual focus ring is very smooth and is good for making accurate focus adjustments.
Although I experienced no issues using the lens in light drizzle, it's important to note that it's not weather-sealed. Photographers who often shoot in the rain and don't want to be forced to squirrel the lens away in their bag for the fear of it getting damaged will find the weather-sealed Fujifilm XF 35mm F2 R WR better suited to their demanding requirements.
Tokina atx-m 33mm F1.4 X: Autofocus
Like all the lenses in Tokina's atx-m series, a stepper motor (ST-M) is used to drive the focusing elements. This contributes to a fast and quiet focusing performance with no irritating whirring sounds. The only noise that is obvious in quiet environments is a low frequency clicking of the diaphragm blades as the aperture opens and closes.
Overall, I was impressed by the lens' ability to acquire focus quickly and accurately. The good thing about it employing an internal focusing system is that the front element doesn't rotate and it worked well in combination with the X-T4's face and eye detection settings when shooting several portraits.
The only time it did hunt for focus was when I asked it to focus from a distant subject to one just within its minimum focusing distance under extremely challenging lighting conditions.
Tokina atx-m 33mm F1.4 X: Image Quality
With lockdown restrictions limiting where I could test the lens, my impression of its optical performance was based on real world tests carried out locally during my daily exercise. The super shallow depth of field that's created at f/1.4 is complimentary to portraiture, blurring distracting backgrounds and drawing viewer's eyes to points of interest in the image.
On close inspection I noticed a distinct improvement in centre sharpness by stopping the aperture down to f/1.8. Centre sharpness is very good by f/2 and continues to improve towards f/4 and f/5.6, which is where I found the lens to perform at its best from corner to corner. That being said, corner sharpness doesn't have the same bite as centre sharpness at any point in the aperture range.
At the opposite end of the aperture range, a good level of sharpness is upheld to f/11, but the influence of diffraction, and the way it softens fine detail, is evident at f/16. Loading the X-T4's raw files into Adobe Camera Raw revealed that they contain a built-in lens profile to correct chromatic aberration and vignetting. This profile is applied automatically upon opening images. The result is virtually no fall off in illumination towards the edge, even at f/1.4.
Inspecting several backlit scenes like that illustrated below revealed that not all chromatic aberration is removed by the built-in lens profile. Some green and purple fringing along high-contrast edges required additional manual correction using ACR's effective defringe sliders.     
I also found the lens exhibits extremely mild pincushion distortion, whereby straight lines curve outwards ever so slightly from the centre. The good news is you'll be hard pushed to notice this in real-world images so it's nothing to be too concerned about.

Tokina atx-m 33mm F1.4 X: Verdict
With the atx-m 33mm F1.4 X, Tokina has created a desirable lens that delivers a highly respectable optical performance and shouts robustness with its metal barrel and lens hood.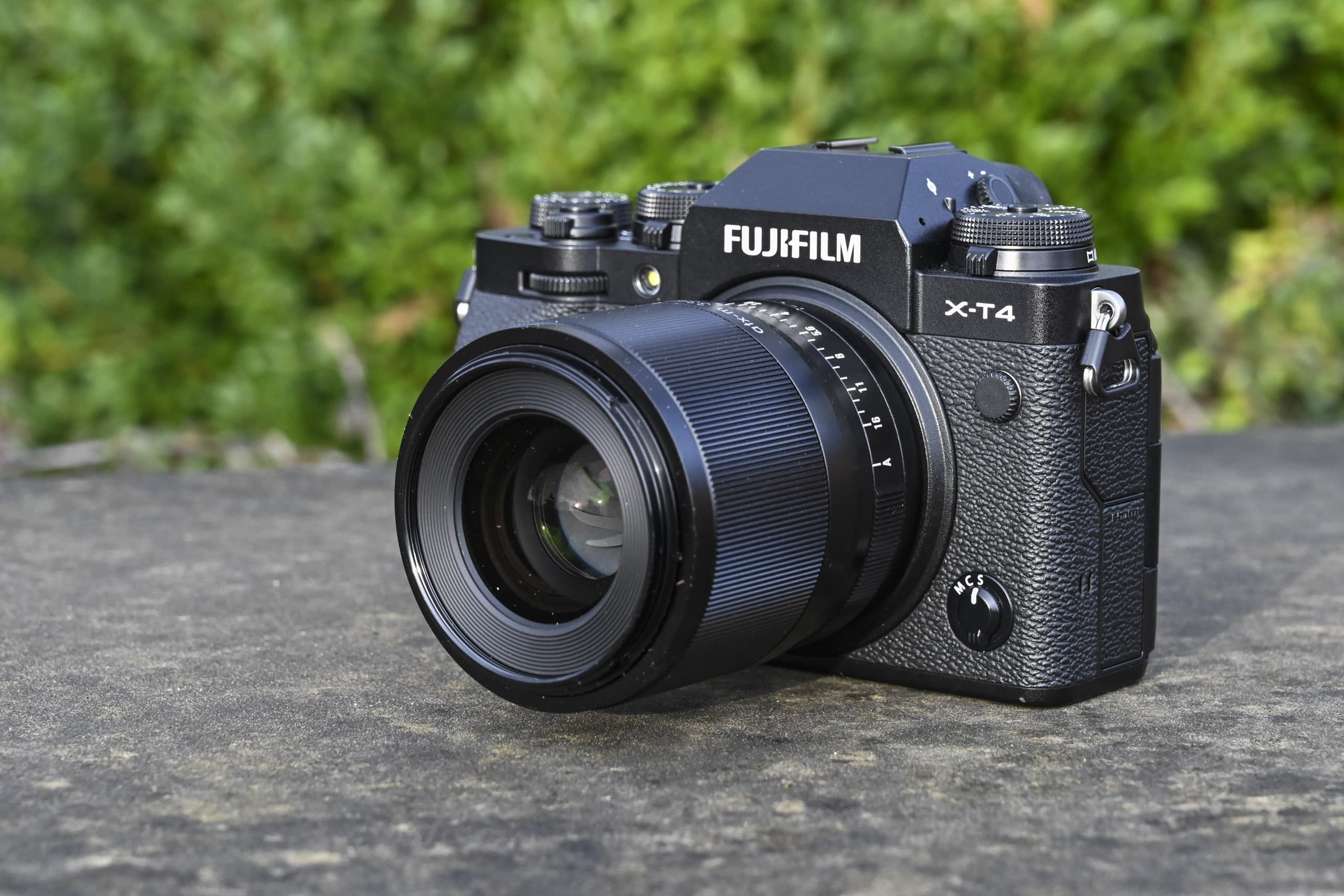 Used at its maximum aperture, it creates pleasing bokeh and fast fall off in focus that's complimentary to portraiture, isolating other subjects from busy backgrounds and shooting in low light. Those who pixel peep won't find it jaw-droppingly sharp at f/1.4, nevertheless it is quick to sharpen up when it's stopped down to f/1.8 and f/2. Autofocus, which is fast, accurate and silent, impressed on test and video users will appreciate its click-less aperture ring for silent aperture control.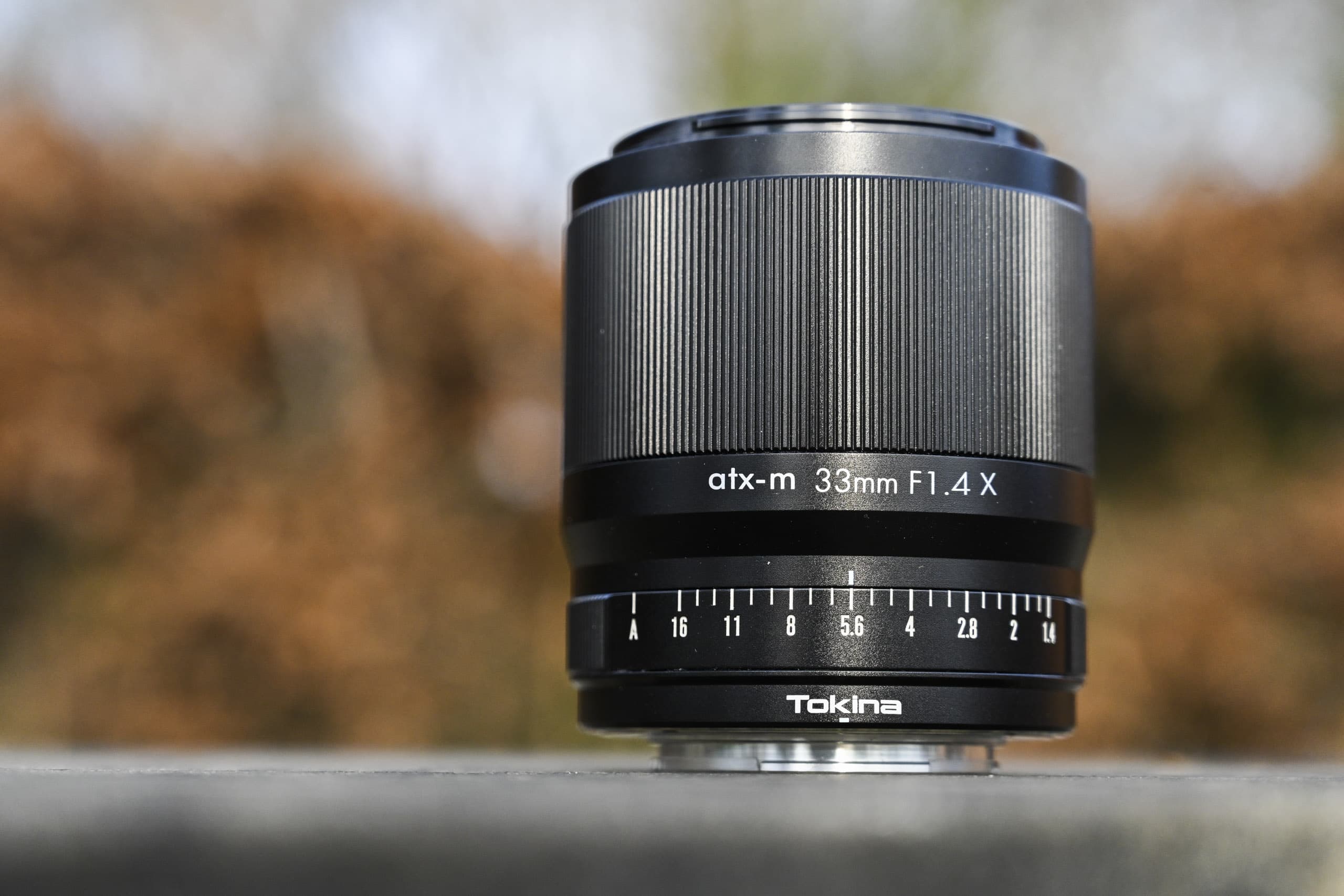 X-mount users who can't bring themselves to spending £399 should consider the Fujifilm XC 35mm F2 (£169) instead, while those who'd prefer a weather-sealed standard prime to pair with their weather-sealed X-series camera will be better off with Fujifilm's excellent XF 35mm f2 R WR (£379).
Had Tokina added weather sealing to this lens at no extra cost it would have been the icing on the cake. As it stands it is (at the time of writing) the most affordable 50mm equivalent prime with a fast f/1.4 aperture and autofocus in X-mount and represents a very attractive £130 saving over the ageing XF 35mm f1.4 R that Fujifilm haven't got around to renewing since 2012.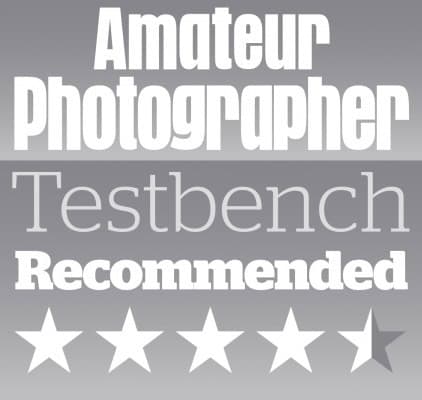 Tokina atx-m 33mm F1.4 X: Specification