Techart PRO Leica M – Sony E autofocus adapter review: Introduction
At a glance:
£425
Fits Sony E-mount cameras
Accepts Leica M-mount lenses
Built-in Bluetooth for programming from a smartphone
When mirrorless cameras first appeared, relatively few lenses were available to fit them. This quickly spawned a minor industry exploiting the new system's short mount-to-sensor distances, building adapters that allowed the use of old manual focus lenses. Perhaps surprisingly, the use of mount adapters with mirrorless cameras is still very popular, even though native lens ranges have built up to the point where most options are covered. If anything, the introduction of Sony's Alpha 7 range has spurred on their use even further, as the full-frame sensor allows old 35mm-format lenses to be used without any field of view crop.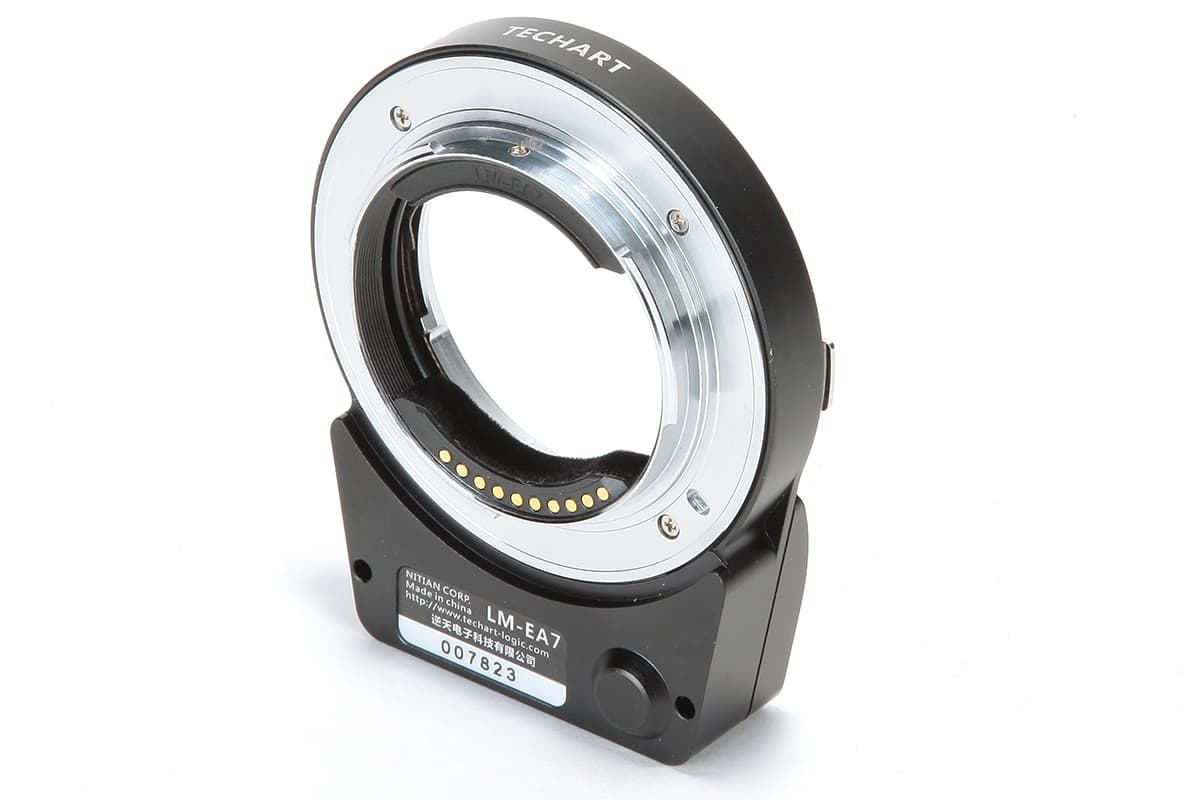 Shooting with manual lenses, however, does bring some inconveniences – most obviously the lack of autofocus. But a Chinese firm called Guangzhou Nitian Electronic Co Ltd has come up with an ingenious solution. Its Techart PRO autofocus adapter fits on to Sony E-mount bodies and has a Leica M mount for attaching lenses. But the clever bit is that the mount can move backwards and forwards by 4.5mm, driven by a small built-in motor powered from, and controlled by, the camera body. This allows autofocus with manual lenses.
Now, you might think that the usefulness of this device is limited, as M-mount lenses are relatively rare and expensive. But the next clever bit is that almost any old manual focus SLR lens can fit on to the Leica M using an additional mount adapter. So if you have a collection of nice old lenses from a long-dead 35mm SLR system sitting gathering dust, this adapter potentially lets you use them all with autofocus on an Alpha 7 body. What's more, it's claimed to work with lenses weighing up to 700g, which should cover all but the largest optics.
There is a catch though – the adapter relies on the camera's phase detection system to function. This means that you'll need to use either an Alpha 7 II or Alpha 7R II for it to work. Users of the first-generation models, or the Alpha 7S II, are out of luck, while the only APS-C mount body expected to be compatible is the £1,500 Alpha 6500.
I tested the Techart PRO on the Sony Alpha 7 II, with its 24-million-pixel full-frame sensor. While I tried out one M-mount lens – an old 50mm f/2.8 collapsible Elmar – my main aim was to see how well it would work with my collection of old Olympus OM-mount lenses. Without further ado, let's find out.