Sony Xperia 5 III At a glance
Price £899 (128GB)
Android smartphone
6.1in 21:9 OLED screen, 120Hz
Three cameras: 16mm, 24mm, Dual Telephoto (70mm and 105mm)
12MP sensor on all cameras
8GB/128GB ram/storage
MicroSDXC support
The Sony Xperia 5 III is one step below Sony's flagship Xperia 1 III, and includes the same camera modules, with a triple 12MP camera system, with an ultra-wide, wide-angle, and dual telephoto setup that gives you both a 70mm and 105mm telephoto lens.
The smartphone shares DNA with Sony's Alpha series, with many of the technologies being available, including PDAF focus, 20fps continuous shooting, and an interface designed to feel like a Sony Alpha camera.
Sony Xperia 5 III Hardware and Design
The Sony Xperia 5 III has the same ZEISS branded cameras as the flagship Xperia 1 III, and these are made up of three 12MP cameras, with the expected ultra-wide, 16mm equivalent, and f2.2 aperture, a 24mm equivalent f/1.7 standard lens, and interestingly a dual telephoto camera that can switch between 70mm f/2.3 and 105mm f/2.8. Like other smartphones with a telephoto camera, the lens uses a folded optics design, but has a moving element inside that enables it to switch between 70mm and 105mm. The only camera lacking from the 5 III, compared to the 1 III is the ToF (Time-of-flight) camera, however, this shouldn't cause too much concern being used to measure distance amongst other things.
Beyond optical zoom, there is AI super Resolution Zoom designed to give more detail and definition to photos.
The sensor used for the main camera is a 1/1.7inch Exmor RS sensor, which means it's a stacked BSI CMOS sensor. Phase detection focus is built-in, enabling rapid focus, and AF/AE tracking at up to 20fps.
Low-light performance is said to be improved thanks to burst mode with noise reduction, and the camera will automatically detect the shooting scenario in Basic and Auto modes.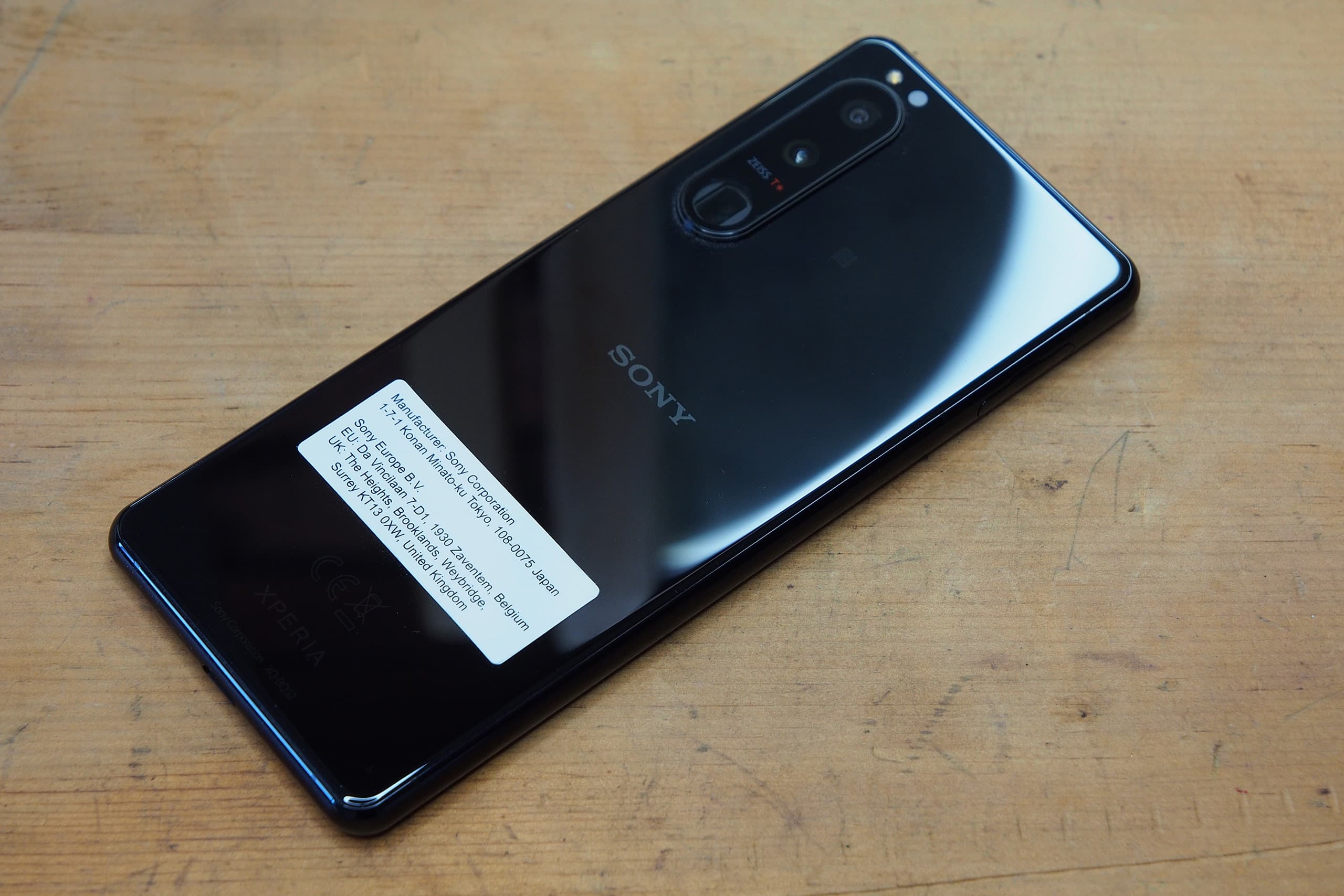 The camera has been developed with technology from Sony Alpha cameras, which includes real-time eye-AF for humans and animals, as well as shooting modes that look very similar to Sony's mirrorless cameras.
Portrait orientation is only available in Basic mode, but not the Auto or advanced shooting mode – amusingly this is marketed as a "good thing" on the marketing page for the product. In the Pro shooting modes, the interface only works in landscape orientation.
You can shoot JPEG, JPEG+raw, and raw files, and there's a physical shutter button, on the side of the camera, albeit it is rather small.
The screen is a 6.1inch 21:9 HDR OLED screen with 120Hz refresh rate, and no notch. With a 21:9 aspect ratio the phone is much thinner and narrower than other smartphones making it feel like a relatively compact smartphone in today's market.
The smartphone has some "serious" video capabilities, offering a range of frames rates with up to 120fps recording possible in 4K resolution.
There's even a 3.5mm headphone jack to give improved audio output compared to USB connections. Stereo speakers are built-in, and Hi-Res audio support is included.
Camera App
The photo app has a Basic mode, an Auto mode and several manual modes. The Basic mode is easy to use, with a nice user interface giving quick access to the different lenses, as well as a bokeh control, and you can quickly switch between stills and video recording.
The Auto, and other modes, switch over to a user interface that looks like it's come from a Sony Alpha mirrorless camera, and this interface doesn't support portrait shooting, or rather it does, but the user interface doesn't rotate, so when you do shoot in portrait orientation the display and text is all the wrong way up. You'll also find that you have to use the shutter release button to take photos, as there is no on-screen shutter release button. The volume control acts as a digital zoom control, which is unfortunate, I would have preferred this to switch between the four different camera lens options.
The advanced video app is called Cinema Pro and lets you record 21:9 video at frame rates up to 120fps. There are numerous controls and settings that the CINE / video pro will find interesting, but for most people it'll be overkill, and the standard camera app should suffice for video recording.
Sony Xperia 5 III Zoom range, from ultra-wide to telephoto:
Sony Xperia 5 III Image Quality
The Sony Xperia 5 III gives images that don't look as processed as other smartphones, with good colour reproduction, particularly in good light. Images don't look as overly smooth as other smartphone images, and as a result can appear to have some noise in images.
But like other many other smartphones each camera performs differently and the main standard camera gives the best results.
Whilst images look good on the smartphone screen, once you start "pixel peeping" and looking in more detail, the images from the ultra-wide angle camera don't look quite as good as the main camera, and the telephoto cameras both give images that are quite soft, as well as some pixelation with blocky edges found on some parts of the image.
Noise is fairly well controlled, with noise becoming an issue at ISO800 and above. In the PRO mode you can select from ISO64 up to ISO3200 with multiple steps in-between. In the advanced video mode the maximum ISO speed available is ISO800.
Unlike other smartphones, there's not a user selectable night mode, instead in the BASIC and AUTO modes, if the camera decides its dark enough then it will recognise that you are shooting in low-light. The telephoto camera(s) struggle to get good shots in low-light, but you can get better results using the ultra-wide and the wide-angle cameras.
The selfie camera has a relatively low resolution of 8MP, and uses a small 1/4inch sensor, and has an F2.0 aperture, and fixed focus with focus set at roughly the right distance for self-portraits. The maximum resolution for video from this camera is FullHD.
Video recording
In the standard camera app you can only record video in the Basic mode, with the choice of FullHD or 4K video recording. You can record using any of the cameras, however, once you've started recording video you can no longer switch between the cameras.
Once you switch out of the Basic mode to the other modes (Auto, P, etc), then you can't record video. So you're expected to use the Cinema Pro app if you want more control over video recording, however, uses Cinema Pro is not a fun or easy experience. The app will take some time to get used to, and there is no real Auto ISO available within the app. If you try and set the ISO speed to Auto, and it's too bright, or too dark, it will tell you to set it manually.
Considering the smartphone is marketed as being great for video recording, I found that the camera struggled in low-light, with ISO800 being the highest ISO Speed available, and there is obvious AF hunting in low-light that gives the video an unwatchable look to it, as it goes in and out of focus. For a smartphone with "flagship" cameras, it's disappointing that a 2+ year old Huawei P30 Pro can do a better job of recording video.
Value for money compared to the competition
The Sony Xperia 5 III is available for around £899 for 8GB/128GB. Alternatives include the excellent Samsung Galaxy S21 Ultra 5G for £995 (128GB) which features a four camera system with two telephoto cameras, a 3x and a 10x telephoto, as well as 8K video recording, a larger screen, and S-Pen support. Another alternative is the iPhone 13 Pro, available for £949 (128GB) which features a triple camera system, and some advanced video modes, giving cinematic video recording. There's also the option of a Google Pixel 5 5G, which offers a dual camera system, but at £699 (128GB) you can save yourself a lot of money, and benefit from Google's excellent night mode and AI photography.
Sony Xperia 5 III Verdict
The Sony Xperia 5 III is a nice enough smartphone, and comes with some impressive sounding lenses and cameras, but it's not something I'd recommend, as Sony seem to have made the camera and video modes difficult to use once you go beyond the BASIC shooting mode. Even for someone who's used to shooting with all manner of cameras and smartphones for both stills and video, using the advanced photo and video modes on the Xperia 5 III is at times a frustrating experience. Ultimately I'm not convinced putting a normal camera's interface onto a Smartphone is a good idea.
There are some things that could be useful for filmmakers, such as the 21:9 view option, and the Cinema Pro video recording mode might be useful as it offers an advanced interface and numerous options, but the user interface can take some time to get used to.
For the general smartphone user, the Sony Xperia 5 III makes simple photography and video reasonable, as long as you stick to the Basic user interface, however the lack of a dedicated Night photo mode is disappointing. There's also the poor low-light video performance, and average low-light photo performance, due to lack of dedicated night mode, and limited ISO range when recording video.
The Sony Xperia 5 III and Sony's other Xperia 1/5 smartphones set out to give the photographer a familiar interface taken from the Sony Alpha series of mirrorless cameras, however, I can't help but feel like the smartphone is precisely the kind of camera that you don't want a DSLR/mirrorless interface on. It makes the awkward handling of a smartphone all the more apparent, and it's no wonder that most smartphone interfaces are designed to be as easy to use as possible.
However, if you're a Sony fan and like the idea of the Xperia 1 III, but want to get the same camera units for a lower price, then the Xperia 5 III could be worth a look.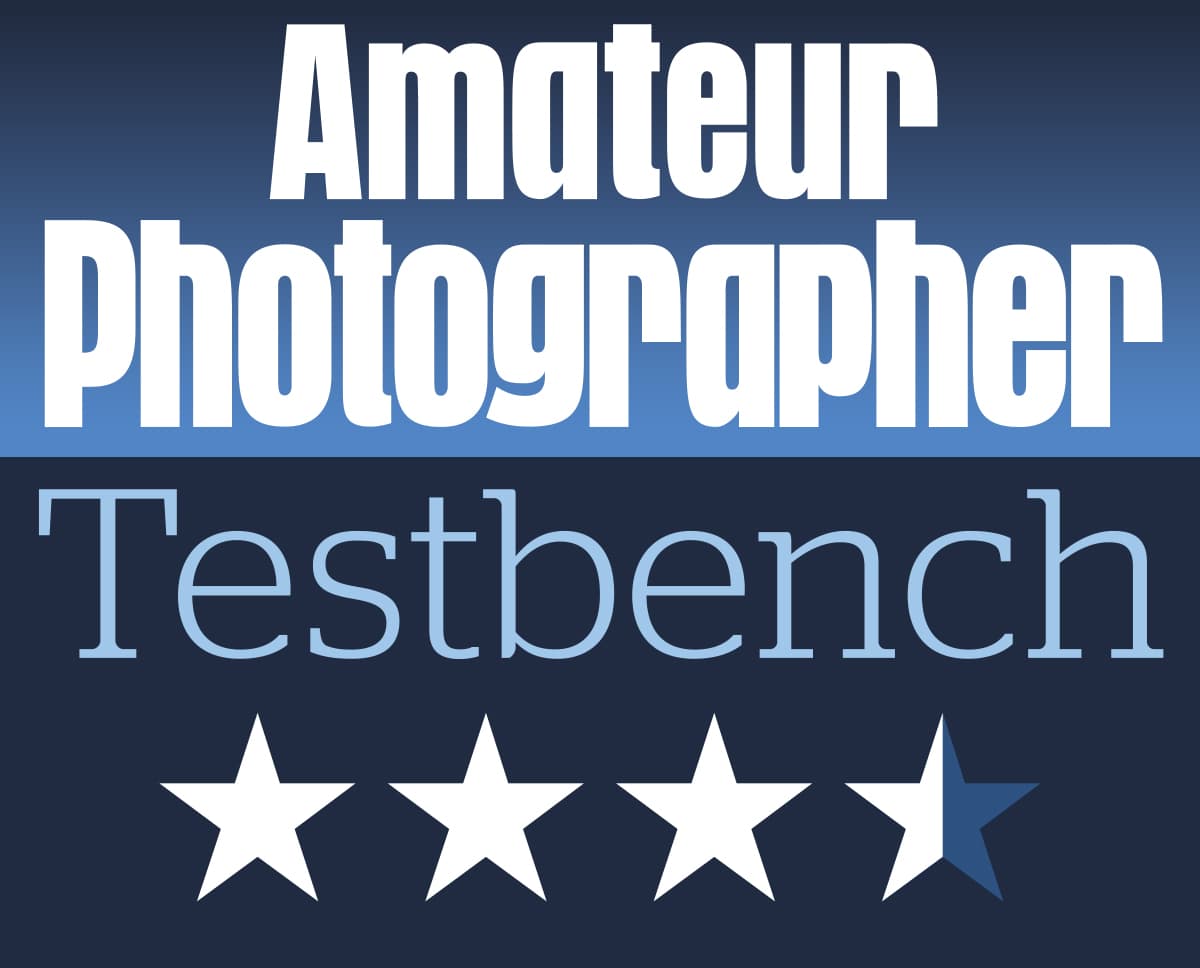 Sony Xperia 5 III Specifications