Peak Design Leash at a glance:
£38
Nylon webbing camera strap
Adjustable length 83-145cm
Width 19mm
Choice of four colours
Peak Design is known for making a variety of camera and travel accessories, often with innovative designs. The Peak Design Leash is the slimmest, lightest and most affordable of its three camera straps, being well suited to small DSLRs and mirrorless cameras. For photographers in need of something more substantial, the firm's Slide and Slide Lite use a broadly similar design.
Peak Design Leash: Key features
Anchors  Peak Design's straps use small but strong anchor loops for attachment to the camera
Kit  You get the strap, four anchors, a tripod mount connector and a hex key to tighten it onto the camera, all in a neat carry pouch
Adjusters  The strap's length can easily be changed over a large 83 – 145 cm range, via two easy-to-use adjusters
Colours  Like other Peak Design products, there's a choice of four colours: Black, Ash (grey), Midnight (blue) and Sage (green)
To fit the Leash onto your camera, you first need to install a couple of anchor connectors. These deceptively simple loops are made of Dyneema cord, which is touted as "the world's strongest fibre". Each is rated to support 90kg, which sounds like rather more than you'll need. I suspect most people will sensibly attach these anchors to their strap lugs, but if you're a fan of carrying your camera by its tripod socket, an adapter for this purpose is supplied in the kit.
The strap then clips onto the anchors via a sliding mount that locks firmly into place. It's also quick and easy to remove when required, by pressing down on the anchor and sliding it out. This makes the Peak Design system uniquely versatile for swapping between straps depending on what you're doing, such as a wrist strap or a thicker shoulder/neck strap. For example, its Peak Design Cuff strap employs the same anchor connector and low-profile 19mm webbing, with a sliding loop that lightens around your wrist for security. It comes in the same colour options for £29.
Another highlight is how quickly you can change the strap's length using the sliding buckles. To be honest, this isn't something I've ever valued before, simply because with other straps, it's not normally practical. But here, it's really easy to switch between wearing the strap short around your neck, or longer as a sling strap (or shoulder strap if you prefer). Over the time I've been using the Leash, I've appreciated this versatility much more than I expected.
With its 19mm width and flexible nylon material, the Leash is particularly easy to stuff into a camera bag when you're not shooting, which can be annoyance with larger, thickly padded straps. The flipside, though, is that it's best suited for use with relatively lightweight kits. I've found it works well with enthusiast mirrorless cameras such as the Fujifilm X-T5 with a zoom up to 70-300mm, or the Sony Alpha 7R IV with a 50mm f/1.4 prime. But it wouldn't be my first choice for a day out shooting with a large telephoto zoom, such as a 70-200mm f/2.8 or 100-400mm.
Peak Design Leash: Our Verdict
The Peak Design Leash is neat, lightweight strap with an unexpectedly versatile design. It does a deceptively simple job unusually well and has rapidly become my first choice for everyday use.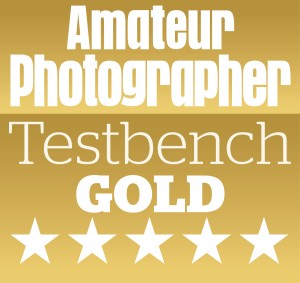 ---
Follow AP on Facebook, Twitter, Instagram, and YouTube.
---