The Panasonic Lumix G 20mm f1.7 II ASPH lens has been around for a while now, but is it still a good buy for Micro Four Thirds users?
At a glance:
Price: $269 / £269
Prime pancake lens
Micro Four Thirds Lens mount
The Panasonic Lumix G 20mm f/1.7 II ASPH lens is a compact pancake lens for Micro Four Thirds users that gives a 40mm equivalent, and a relatively bright aperture of f/1.7. It's been my go-to lens for many years now, but does it still stack up or could it be better?
It's a great choice for those looking for a compact lens that can be used anywhere, and with a brighter aperture than most zoom lenses, it can be used in a variety of situations including in low-light photography, or for general shooting.
Panasonic Lumix G 20mm f1.7 II Key Features
7 elements in 5 groups, 2 aspherical elements
7 aperture blades (circular), f/1.7-16 aperture range
0.2m minimum focus (0.13x maximum magnification)
46mm filter size
63mm x 25.5mm (dimensions)
87g weight
Not weather-sealed
Not stabilised
Panasonic Lumix G 20mm f1.7 II Build and Handling
The redesigned lens features a mostly metal build, and you'll be hard pressed to work out how the lens manages to be so lightweight, although the lack of a rubber seal on the rear is one area where weight (and cost) savings have been made.
The lens weighs an incredible 87g, and this can make your Micro Four Thirds camera much more pocketable. If you combine this lens with a rangefinder camera like the Panasonic Lumix GX80 or Olympus PEN-F, then you end up with a camera that's similar in size to some compact cameras (like the X100V).
There's a good sized focus ring that protrudes from the lens, and when using manual focus, this uses an electronic (focus by wire) system, meaning that the focus adjustment can be adjust quickly or slowly depending on how quickly you turn the focus ring.
Auto-Focus
Focus is slow whether you're using a Panasonic or Olympus camera, and unfortunately Panasonic has not improved the focus speeds with this version compared to the original. Much of the slowness is due to the construction of the lens, and this is still the same as the first version of the lens.
In a quiet room you can audibly hear the lens as it focuses, and the front of the lens moves noticeably when hunting for focus, for example when there's nothing of contrast to latch onto.
Panasonic Lumix G 20mm f1.7 II Performance and Image Quality
Sharpness is generally excellent with incredibly crisp, sharp and detailed images, even from wide-open at f/1.7 aperture. Absolute sharpness does drop off towards the edges when using brighter apertures.
Vignetting is visible at times, particularly when shooting at open apertures of f/1.7 or similar, but stop down and this quickly goes.
Flare – You can reduce the likelihood of flare with an optional lens hood if you want, and a simple step-up ring could be used here, as I have. With a step-up from 46mm to 49mm this not only gives you more compatibility with the common filter size of 49mm, but it also adds a little bit of protection from incidental light, as well as helping protect the front lens element.
Bokeh (or background blur) – With an f1.7 aperture, and close focusing available, this lens is capable of producing high levels of bokeh, that is both smooth and pleasing to see. The 7 aperture blades use a circular aperture diaphragm.
With no optical image stabilisation (OIS) you'll benefit by using this lens with a camera that has built-in in-body image stabilisation (IBIS). Luckily most Micro Four Thirds cameras now feature IBIS.
Distortion is nothing to worry about, as it is automatically corrected in-camera on any Panasonic and Olympus camera, as well as being automatically corrected in raw conversion software.
---
Q. Panasonic lens on Olympus cameras – why is there purple fringing?
Chromatic aberration and purple fringing is more apparent when used on Olympus cameras, but for the most part this isn't a major problem and can easily be corrected in photo editing software.
It's most noticeable in very strong areas of contrast, as shown in these crops: Panasonic camera used on the left, Olympus on the right, top images show crops from JPEG, underneath the raw images processed in Adobe Camera Raw – the Panasonic image is automatically corrected in ACR, while the Olympus image needs purple fringing correction to be switched on manually.
You'll also notice longitudinal chromatic aberration in photos, and this is more noticeable in photos taken at brighter apertures, such as f/1.7.
---
Value for money and alternatives
There are other pancake lenses to consider, including the tiny Panasonic Lumix G 14mm f/2.5 ($229/£229), or Olympus M. Zuiko 17mm f2.8 (now discontinued), but nothing else is quite like the Panasonic 20mm f/1.7 in terms of being a tiny pancake lens with a bright aperture.
If you did want a similar focal length, there is the more the expensive OM System M.Zuiko 20mm F1.4 PRO lens ($649/£649) which is noticeably larger, or there's also the Olympus 17mm f/1.8 lens ($399/£399) that is relatively compact, but not quite a pancake lens.
If you already have the earlier version then there's no reason to switch to this newer version as the only difference is a reduction in weight (87g vs 100g), as well as cosmetic changes, with the newer lens being available in black or silver. The optical formula is identical.
Panasonic Lumix G 20mm f1.7 II Verdict
The Panasonic Lumix 20mm f/1.7 lens definitely stacks up, with very sharp results, but there are areas where it could also be better. Focus is slow and always has been with this lens, making it a poor choice for video work.
If you're happy to live with this (focus is also slow for photographers), then you're rewarded with a take anywhere pancake lens that can change a smaller Micro Four Thirds camera into a pocketable camera you want to take with you everywhere you go.
It's got a certain charm to it, and delivers sharp images, with the occasional "optical flaw" that give your images extra style, with vignetting and flare at times. You can avoid these by stopping down the lens, or adding a lens hood, but then you lose some of the charm, and some of the benefits of the compact size.
If you've been using a standard lens with a normal aperture, then not only does the 20mm f/1.7 give you a more compact camera system, but it also opens up additional low-light performance, making this a must-have lens for photographers.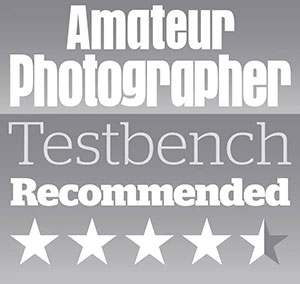 Find more great lenses in our guide to the best Micro Four Thirds lenses, or have a look at the best Panasonic cameras, and the best Olympus cameras.
---