Panasonic Leica DG Summilux 12mm f/1.4 Asph – Introduction
Panasonic introduced the world's first Micro Four Thirds (MFT) format camera in 2008. The Lumix DMC-G1 offered a 12MP resolution from its 17.3x13mm sensor and brought something fresh and innovative to a camera market dominated by large DSLRs. It was the ideal walkaround camera giving DSLR quality results in a compact bodyform.
Since then, Panasonic and OM Digital Solutions (formerly Olympus Cameras) and other brands have developed and refined the MFT system further and today there is a vast selection of compatible lenses, both auto and manual focus.
The smaller sensor size of the MFT format means there's a x2 crop factor. In practice, this means a MFT lens with a focal length of 25mm gives a view that is similar to a 50mm focal length on the 35mm full-frame format. When it comes to telephotos this characteristic is a massive benefit to wildlife photographers with, for example, a 300mm MFT lens giving an equivalent view to 600mm in the 35mm format.
The Panasonic Leica DG Summilux 12mm f/1.4 Asph is a high end wide-angle lens currently available new at $1298/£1099. In this case the x2 crop factor means the lens' equivalent view is a 24mm wide-angle on the 35mm format. Its fast f/1.4 maximum aperture puts it into a small group of lenses. OM System has the autofocus M.Zuiko Digital 12mm f/2 at the much cheaper price of $600/£699 and there's a couple of Samyang/Rokinon manual focus lenses, the 10mm f/2.8 ED AS NCS CS at $380/£429 and the 12mm f/2 NCS CS at $245/£305. If you fancy something faster and wider there's also the manual focus Voigtländer 10.5mm f/0.95 Nokton at $949/£999. Finally, another brand to check out is Venus Optics Laowa which has a growing range of MFT lenses including the 10mm f/2 Zero-D MFT, a really compact ultra wide costing $349/£399.
With that background, let's get to the review of the Panasonic Leica DG Summilux 12mm f/1.4 Asph and see how it performs.
Panasonic Leica DG Summilux 12mm f/1.4 Asph – Features
With an optical formula comprising 15 elements in 12 groups, it's clear that Panasonic hasn't skimped on the lens's design. This is reinforced by the use of two aspherical elements, along with one extra-low dispersion (ED) glass and two ultra-extra-low dispersion (UED) glass elements to minimise chromatic aberration and peripheral aberrations. Indeed, Panasonic claims that coma, which distorts point light sources towards the edges of the frame at large apertures, is exceptionally low.
The diaphragm is formed of nine rounded blades, and intended to give attractive background blur at wider settings. It can 
be stopped down to f/16 in 1/3-stop steps, and when set to apertures of f/8 or smaller it creates attractive 18-point star patterns around point light sources.
For attaching filters, there's a 62mm thread, which doesn't rotate on focusing. Speaking of which, the minimum focus distance is just 0.2m, enabling interesting wideangle close-ups. One point worth noting is that the lens doesn't include optical image stabilisation.
Panasonic Leica DG Summilux 12mm f/1.4 Asph – Build and handling
For such a steep price, we'd expect a high level of build quality, and the 12mm doesn't disappoint. It uses a similar design template to Panasonic's highly regarded Leica DG Nocticron 42.5mm f/1.2 Asph OIS, with a beautifully finished metal barrel that incorporates a broad, finely ridged manual-focus ring and a physical aperture ring up front. However, as befits a wideangle lens that's likely to get a lot of outdoor use, the Summilux is dust and splash resistant for use with similarly sealed camera bodies, including a rubber seal around the lens mount.
While the lens is certainly beautifully built, it's not beyond reproach. As usual for Panasonic, the manual-focus ring has no end-stops, and continues to rotate with no change in feel even when the focus group has reached the end of its travel. This makes it less intuitive to use than the dual-mode focus rings seen on similar Olympus and Fujifilm offerings, which pull back towards the camera to reveal engraved focus distance scales and do an excellent job of imitating old manual-focus lenses.
On a more positive note, the aperture ring is a very welcome addition, with click stops at 1/3-step intervals, alongside an 'A' position that hands control back to the camera body, if you prefer to work that way. Olympus users might, however, be dismayed to find that their cameras ignore the aperture ring entirely, in effect treating it as if it's stuck at the A setting. It's a shame the two companies don't cooperate more closely on this aspect of the lens's operation.
A metal bayonet-fit lens hood is supplied in the box, but its slim cylindrical form comes as a surprise given that petal-type designs are usually more effective with wideangle lenses. It can be reversed to save space when it's not in use, although in this position it blocks operation of the aperture ring entirely.
At 70mm in both diameter and length, and 335g in weight, the Summilux is relatively bulky as Micro Four Thirds lenses go. Indeed, it's not dissimilar in size to Panasonic's Premium 12-35mm f/2.8 zoom, and only fractionally smaller than the Fujifilm 16mm f/1.4 that covers the larger APS-C sensor.
Of course, it's considerably more petite than Canon and Nikon's full-frame 24mm f/1.4 optics, but on the other hand it's rather larger than Canon's EF 24mm f/2.8 IS USM, which should give similar pictorial effects in terms of depth of field control and background blur.
Panasonic Leica DG Summilux 12mm f/1.4 Asph – Focus
Autofocus uses an internal focus system driven by a stepper motor, and as a result it's very fast, essentially silent, and as consistently accurate as we've come to expect from Micro Four Thirds. With this kind of fast wideangle prime, however, the camera can be relatively easily fooled by images that contain both depth and lots of fine detail. In this case it's easy to switch to manual focus with a flick of the AF/MF switch on the side of the barrel, and while accurate manual focus is perfectly straightforward, as mentioned above it's not the most tactile experience.
Panasonic Leica DG Summilux 12mm f/1.4 Asph – Image quality
Of course, when you're paying top dollar for a lens, you want it to give sharp, high-quality images. Well, have no fear, because the Summilux 12mm f/1.4 does just that. Wide open, it captures plenty of fine detail, especially in the middle of the frame. Indeed, viewing images close-up on-screen reveals that images shot at f/1.4 are barely distinguishable from those taken at f/2.8 or f/5.6 in respect of central sharpness. Stopping down further brings visible diffraction softening, and personally I'd avoid venturing beyond f/8 – but that's absolutely normal for the Four Thirds sensor format.
In normal use, distortion is invisible owing to Panasonic's adoption of modern lens design principles that integrate software corrections into the imaging chain. Likewise, lateral chromatic aberrations are effectively suppressed when the lens is used on Panasonic cameras or newer Olympus bodies. However, a little green and magenta colour fringing can be seen towards the corners of the frame with older Olympus models, including the original OM-D E-M5, but it's far from problematic. Longitudinal chromatic aberration can be more of a problem, with some green fringing visible in out-of-focus backgrounds and magenta fringing in foregrounds; this tends to be most obvious at close focus distances.
Flare is rarely a problem, with the lens handling bright light sources relatively elegantly. Even when the sun is placed directly within the frame, any loss of contrast is localised to the surrounding area. As usual, stopping down gives more defined, less diffuse flare patterns.
With its f/1.4 aperture, the Summilux can give some decently blurred backgrounds, although the subject will need to be very close to the camera for this to be really effective. Also, because it's a wideangle lens, a careful choice of camera angle will be necessary to avoid overly fussy, distracting backgrounds. However, the aesthetic quality of the blur it creates can actually be rather attractive.
Panasonic Leica DG Summilux 12mm f/1.4 Asph – Resolution, shading and curvilinear distortion
Resolution
Sharpness is very impressive indeed, particularly in the centre of the frame. The very best results are obtained at f/2.8, with diffraction visibly softening fine detail at smaller apertures. The extreme corners aren't quite so sharp, although in part this likely reflects the effects of curvature of field in our flat-field chart testing. The sharpest results overall are obtained at about f/2.8-f/4, while f/11 and f/16 should generally be avoided.
Shading
Some vignetting is visible wide open, but at less than a stop it's not especially strong. The broad fall-off profile also means that it's by no means visually objectionable. Stopping down to just f/2 sees vignetting drop to negligible levels.
Curvilinear distortion
Users will see no trace of curvilinear distortion in normal operation. However, as usual for Micro Four Thirds, Panasonic employs software correction to correct distortion, with the relevant parameters embedded in the raw file and honoured by most mainstream raw converters. Uncorrected raw conversions reveal obvious barrel distortion.
Panasonic Leica DG Summilux 12mm f/1.4 Asph – Verdict
The Panasonic Leica DG Summilux 12mm f/1.4 Asph is a fine lens that's not going to disappoint, but it comes at a price: $1298/£1099 for a new sample and $800-860/£740-825 for a pre-owned one.
Optical performance is first rate as is its robust construction that is sealed to be dust- and splash-proof. That should appeal to scenic and street shooters who enjoy working in less than ideal weather conditions. Its fast maximum aperture also makes the lens a viable option for astro photography and for those who enjoy low light documentary work. For more lens suggestions for astro, check out our guide to the Best Lenses for Astrophotography.
For further reading on this lens, it was chosen as one of AP's Best Micro Four Thirds lenses of 2023 so click here to learn more.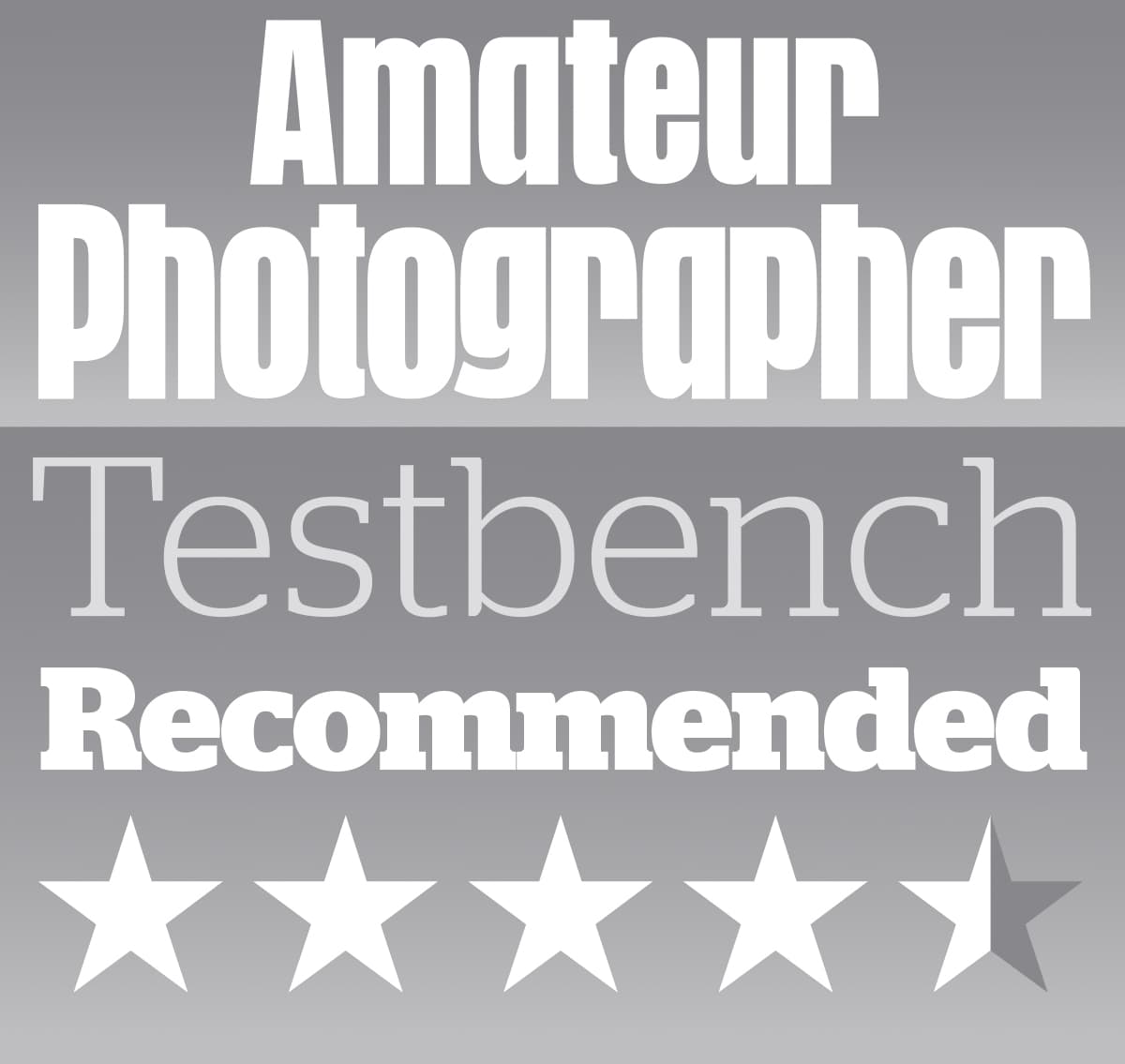 Panasonic Leica DG Summilux 12mm f/1.4 Asph – Full specification