The primary selling point of the new Nikon Z 26mm f/2.8 pancake lens from Nikon is its incredibly small size. At just 23.5mm in length, it's the slimmest AF lens for full-frame Nikon mirrorless cameras available, and at just 125g it's barely noticeable in your kit bag – or even your pocket.
This makes it appealing as a walk-around camera for subjects such as street photography where discreetness is welcomed, but also with its wide angle, landscapes and architecture are also obvious typical subjects.
All that said, it's a bit oddly positioned in the current Nikon Z line-up, with it not providing too much that you can't pick up elsewhere for better value. For example, there's already a 28mm f/2.8 lens, which you can pick up for less than half the price of the 26mm. Admittedly, it's not a pancake lens, but it's still pretty small (43mm / 170g), so unless you're desperately craving that extra 2mm of width, it's perhaps hard to see the 26mm appealing too much – unless it dramatically comes down price.
Although it's designed as a full-frame lens, it can also be used on Nikon's APS-C mirrorless cameras, such as the Z50, Z30, or the Zfc. Here, it's arguably a better match to the small size of such models, while giving a 39mm equivalent focal length which may be more appreciated by street photographers, too. Again though, it's probably a bit expensive for that kind of user – who can again pick up the 28mm and enjoy a reasonably close 42mm equivalent.
Nikon Z 26mm f/2.8 Features
The optical design of this lens includes eight elements in is groups, including three aspherical elements. There are seven diaphragm blades.
This is not designated as a macro lens, and the closest focusing ability is 0.2m. While that's reasonably close for most subjects – especially at a wide angle) – it's not something you're going to be able to use for frame-filling subjects. Depending on the context you can on occasion create detail shots with a blurred background. The magnification ratio is 0.19x.
Despite its small size and light weight, Nikon hasn't scrimped on including a metal mount, while the lens barrel and all moving parts are sealed against dust and water droplets.
Video shooters and vloggers may find the focal length useful, especially for shooting to camera in relatively small spaces. Remembering of course that if you use it with an APS-C camera, a 1.5x crop will be applied. We'll touch on video recording with the lens later in the review.
Nikon Z 26mm f/2.8 Build and Handling
As already mentioned, the Nikkor 26mm f/2.8 is incredibly small and lightweight. You can easily hold it in the palm of your hand, so slipping it into a pocket is very much a possibility if you just want to grab an extra lens while out and about – particularly if it complements whatever else you happen to be shooting with.
I used the 26mm f/2.8 with both the Z6 II and the Z7 II, which share a body design. The lens is very small on these bodies, perhaps making it feel a little grip-heavy if you're used to shooting with heavier lenses most of the time. You get used to this after a while though. Although I haven't tried it with an APS-C body, I imagine with the Z50 or the Zfc it would be an excellent match for the smaller body shape.
When focusing, the inner barrel will poke out from the centre of the lens as you reach the minimum focusing distance, while at infinity focus, it's completely contained within the lens housing.
Unsurprisingly, the outward design of the lens is very minimalist. There is a manual focusing ring at the front of the lens, taking up about half of the overall size of the unit. It doesn't have hard stops at either end, but there is a decent amount of resistance to help with making precise, small adjustments to manual focus.
If you'd prefer, you can use this ring as a control ring, setting it to adjust ISO, aperture, exposure compensation or switching between manual and autofocus settings. You'll need to head into the camera's settings to assign it to a specific function. Setting it up to adjust aperture is potentially a good option for street photographers who want to make quick settings changes on the fly, for example.
There's no manual focus switch on the lens, so having the control ring set to switch between manual and autofocus might be a good, quick workaround if you're somebody that likes to frequently switch between the two. Otherwise you can set to MF via the quick menu accessed via the "i" button on the back of the camera.
Supplied in the box is a lens hood (HB-111), which adds a little length to the overall size of the lens, bringing it closer in size to the 28mm f/2.8 lens. You'll need to attach the lens hood if you want to use filters, as it's this which they attach to.
Autofocus
Focusing in good light is reasonably quick, though we've seen much quicker performances from other lenses in the Nikkor range – including from the 28mm. In other circumstances, such as low light or if you're attempting to switch from close focus to distant focus, it can be slower than is preferable and could even lead to some missed shots, particularly in rapidly evolving situations, such as street photography.
Another negative here is the volume of the focusing mechanism, which is noticeably audible, especially in reasonably quiet conditions and when the lens has to work to achieve focus. It's difficult for this reason to recommend the lens for video work, as unless you're recording audio at a distance from the lens, you're very likely to pick up unwanted focusing noise in your recordings.
Nikon Z 26mm f/2.8 Image Quality
Although it's perhaps difficult to spot too many use cases for a lens like this, one suggestion is that if you're otherwise shooting with an all-rounder lens like the 24-70mm f/4 or 24-200mm f/4-6.3 and want something which is wide angle but also offers a wider aperture, and is a little sharper.
Using the 26mm f/2.8 on the 45 megapixel Z7 II shows off that it's capable of producing some very pleasingly sharp results. Sharpness is very good at the maximum aperture of f/2.8, but it's a little sharper – if you're examining very closely – at f/5.6. Across all of the apertures, the overall impression of sharpness is very good if you're printing or viewing at normal sizes.
There's little to no chromatic aberration present in the vast majority of shots, even when shooting in high-contrast situations. Distortion is kept under control well by the in-camera distortion correction. If you switch this off, you'll see some noticeable distortion, so it's best to leave it on.
Some vignetting can be seen when shooting at f/2.8 in certain conditions – such as when shooting blue skies. Some may find this to be quite a pleasing effect, but if you don't, it's easily corrected in post-production, or you can shoot at a narrower aperture, where it becomes much less noticeable at f/4 and beyond. You can also adjust the in-camera vignette correction from the normal setting to High for a better performance in camera.
The seven-bladed diaphragm produces some pleasing out of focus areas (bokeh), with a natural drop off from the main subject, and the possibility to create some close-ups with an attractively blurred background.
Nikon Z 26mm f/2.8 Verdict
It's fair to say that the Nikon 26mm f/2.8 is capable of producing some great images. Results are sharp, there's little distortion or chromatic aberration and although vignetting does appear in certain situations, it's not displeasing.
However, the same could also be said of other lenses, particularly the 28mm f/2.8 which offer very similar specifications in a package – albeit a bigger one – at half the price.
The slowness and noisiness of the autofocus mechanism is disappointing too, especially for one which is touted for its discreetness and street work. It's easy to imagine missing certain shots by the time it's caught up. Video work is likely to be marred too, which is a shame for vloggers who might otherwise appreciate the reasonably wide angle.
Overall, the 26mm is a bit of a confusing lens. 26mm feels like an odd focal length for most photographers. It's not wide enough to be "ultra wide", and it's not narrow enough to be commonly used for street photography and the like – except perhaps for APS-C users where the 39mm equivalent focal length is a bit more usual. But, for that kind of user, the price is likely to be too much.
If you're looking for a wide angle prime lens, it's difficult to recommend this over other cheaper optics, unless you're particularly desperate to have something which is so small and lightweight.
While Nikon might have proved just how slim a full-frame lens can be with this, for most ordinary users, the 28mm is simply a better bet. If the price comes down dramatically in the coming months / years, it may be worth reconsidering.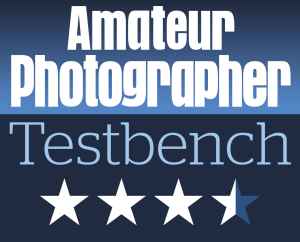 For more options have a look at the best Nikon Z mount lenses, or take a look at the best Nikon mirrorless cameras.
---