Nikon D5: At a glance
36.3-million-pixel, full-frame CMOS sensor
Highlight priority metering
New Kevlar shutter
New sRAW format
ISO 32-51,200 (extended)
3.2in, 1.23-million-dot LCD
Price £5,299 (body only)
It felt good to get a pro-body Nikon DSLR back into my hands. Apart from my first camera – a fully manual Pentax MX film SLR – I have only ever shot Nikon. I started with a Nikon F-801 as a student, but soon moved on to a couple of second-hand F4s and arguably my favourite cameras of all time, a brace of rock-solid F5s that I still have.
My first foray into digital photography was with the Nikon D2X. I had two of them, later replaced with the fantastic D3X. The resolution of the 24.6-million-pixel D3X far exceeds that of scanned film, but the camera also offered fantastic tonality and dynamic range in an ergonomic and robust pro-body.
As well as the ergonomics, I have always found Nikon pro bodies to be solid and resilient. They seem to put up with a lot of punishment before needing repair. That said, an inevitable part of being a travel and location photographer is that I flog my kit. In the past, I have had the entire shutter block of an F4 replaced in Bangkok, managed to drown a D2X in French Polynesia and fell on to a D3X and 70-200mm lens while fending off a rabid Laotian dog, cracking two ribs and literally tearing the face off the camera.
I moved from the D3X to the D800 for its astonishing resolution – a camera that became even sharper and gained a stop of ISO with the D810. Even with the MB-D12 battery pack it has much of the usability, but not the ergonomics, of the pro-bodies.
The D800 has survived fairly unscathed, but the D810 did have a bit of a tripod incident. Combine these repairs with routine camera and lens servicing, and it is safe to say that I am no stranger at the Nikon Professional Services (NPS) Service Centre at Kingston in Greater London.
I am not sure whether it is because of this familiarity with the NPS Service Centre, or in spite of it, that led Nikon to lend me a D5 for an extended period. I had a couple of jobs where I really thought this camera could make the difference – a commission to photograph an ice-hockey camp in Prague in the Czech Republic for a Korean magazine and leading a photography tour in Myanmar [Burma] for two weeks. Each of these jobs needed something that my existing kit really couldn't provide. But would the D5 be the camera I was looking for, and would I be able to justify 'investing' in one?
Good ISO performance
Shooting ice hockey demands good ISO performance and excellent autofocusing. It turns out that the D5 excels at both. The Czech International Ice Hockey Camp is held in quite an old rink, which meant that the light levels were relatively low. Combined with fast action, this is a potential nightmare for photography.
Unlike many modern rinks, there were 
no specific photography stations so I had 
to rely on a step ladder to peer over the protective screens, or just hang out in the 
team area. This meant that I had to shoot 
with longer lenses than I might have wanted. 
I travel with a Nikon 70-200mm f/2.8 VR II and a 80-400mm f/4.5–5.6 VR. The aperture of the latter is not ideal, but as a travel photographer I have to prioritise getting my gear on to planes and portability. The size and weight of the 80-400mm is perfect, and most of the time I don't use it at the maximum aperture anyway.
The main shouting point of the D5 is ISO performance. The stated top ISO (before the H range) is a phenomenal ISO 101,520. Before looking at the ISO performance in more detail, I have to make a small confession. I shoot images for quality magazines, so I am somewhat intolerant of noise on images. If you are shooting press work or images for use on the internet, then noise is unlikely to be such an issue. The D810 will officially shoot to ISO 12,800. Even when using noise-reduction software, I generally won't push this past ISO 6,400 to avoid unacceptable noise.
The high ISO performance of the D5 is exceptional – especially JPEGs that have been treated with the D5 noise-reduction algorithms. For my work, I would happily shoot at ISO 25,600, but at a pinch I would go to ISO 51,200. At these ISOs any underexposure will exacerbate the noise considerably and darker subjects will show more prominent noise than lighter areas. At higher ISOs than 51,200 I found the noise was so prominent that the camera struggled to render a decent black. This sort of ISO performance is phenomenal, and made all the difference when shooting fast-moving sports. I was able to shoot with a shutter speed 2 stops faster and a stop smaller aperture than with the D810.
One thing I noticed very quickly was that the lighting was not consistent. Every few shots I would get a darker frame with a pronounced red cast. A quick recourse to Google highlighted the Flicker control, which is designed to compensate for the variation in 
the consistency of older artificial lighting. Essentially, the camera will monitor the lighting and only allow you to take shots when the conditions are constant. There is a slight reduction in the shooting speed, as the camera staggers the exposures so it is only shooting when the lighting is fully illuminated, but this is only by a fraction of a second. The benefits of avoiding a partially semi-dark frame, and the problem of having to lighten just a portion of an underexposed scene, with the resultant noise issues, make this a small price to pay.
The focusing on the D5 is incredibly responsive, even when shooting at a high frame count. In normal shooting I use single-point focus and move it over the subject using the multi-selector. With AF-C selected, the camera will continually refocus, and I can easily lock the focus by hitting the (customised) AE-L button. I have tried back-button focus, but I like to tweak the single-point position as I am shooting, which doesn't work if my thumb also has to keep the AF-On button pressed.
For the ice hockey, I followed the suggested settings on Nikon's website: AF-C continuous focusing with 25-point dynamic-area AF. I was also able to customise the focus tracking, setting the Blocked shot AF response to 1 (quick) and the Subject motion to Erratic.
Focusing with the new Multi-CAM 20K module was fast and accurate, even when shooting at a high frame rate. There is always the issue of the camera focusing on the back of a player in the foreground and not the 
facing player behind them. Depending on the distance between the two players, this was slightly mitigated by the extra depth of field that I was able to achieve due to the high ISO performance of the camera.
I quickly switched to the 3D-tracking focus mode, though, which will lock on to a subject and select whichever of the 153 focus points that will keep it in focus. Turning on the 3D-tracking face-detection made this 
focus mode even more effective.
Nikon DSLRs have been able to manually fine tune focus on a lens for some time, but 
the D5 takes this to a whole new level with 
its auto AF Fine Tune function. I have no scientific evidence for this, but personally 
I have never had the 80-400mm produce 
such sharp and well-focused images! 
Whatever the D5 was doing under the 
hood, it seems to have been particularly effective in this case.
Life on the road
It comes as no surprise that the D5 excels 
at sports photography, especially sports photography in less-than-ideal lighting conditions, but is it of any use for the travel photographer? Specifically, could I justify buying one, even though it costs double the amount I spent on my last car?
The solidity and weather-sealing of the D5 lends itself to life on the road – especially in more dusty parts of the world. It is a heavy camera, but only about 70g more so than the D810 with the MB-D12 battery pack. What is phenomenal, though, is the battery life. I was worried about having only one battery for the camera, but I needn't have stressed as I never got close to running it down.
Officially, the camera can shoot 3,780 shots on a single charge. Granted, this is a little over five minutes at 12 frames per second, but in practical terms the camera should easily last for a day of shooting. The D5 comes with the MH-26a battery charger, which charges two batteries sequentially, so as long as you get a few hours of power every few days, battery life will never be an issue.
For my day job, low-light performance is always a problem. For this particular trip I had to shoot pagoda interiors, monks on their morning alms round at dawn and a number 
of low-light portraits.
The ISO performance of the D5 made a massive difference in a number of scenarios. 
I am pretty good at holding the camera still 
in low light, but I wanted to avoid subject blur that can be an issue with even eminently handholdable shutter speeds. A lesser, but 
still significant, issue is achieving adequate 
depth of field, which is why simply shooting 
with a lens with a wide f/1.8 aperture is not always the solution.
One time when I needed to avoid subject blur was when photographing monks on their morning alms round in Mandalay. Even though they walk with bare feet, the monks keep up a surprising pace. They start out just before sunrise and the D5 meant I could photograph at this atmospheric time of day.
We also visited some tribes in the remote Chin Hills, where many of the older women have traditional face tattoos. A few of us trekked down to a village where we were met by elders wearing loincloths and carrying bows and arrows. They greeted us with buffalo horns full of local hooch and then ushered us into a darkened hut to meet the other elders. It was a stormy and overcast day, and the light levels were low outside, but inside it was almost dark. However, I was able to keep shooting. The 
D5's focusing was accurate even in low light, and a relatively moderate ISO of 12,500 meant that I could shoot at 1/125sec at f/6.3 with little or no noise.
After a bit more drinking we all trooped outside to fire arrows at a target in front of 
a bank of mud, and then I was offered the chance to fire an old muzzle-loading hunting musket. However, even at 12fps, the D5 missed both opportunities at recording the arrow flying through the air, although when 
I had a turn someone shooting with a Canon EOS-1D X did manage to freeze the arrow as it left my bow. This may have had something to do with my arrow speed, though!
As a part of the Myanmar trip, I took the group to the Taunggyi Balloon Festival near Inle Lake. At this traditional event, giant decorated paper balloons are inflated and then floated into the night sky. The twist is that these balloons have great baskets of fireworks slung underneath and as they rise they fire out a barrage of explosives.
If it all works perfectly, the balloons drift away and spew the fireworks from a safe height. Unfortunately, though, inflating a paper hot-air balloon with fire is not an exact science, and sometimes the balloons linger much lower and closer to the crowd, and on one occasion the basket of fireworks dropped from the ascending balloon into the crowds.
I had found a vacant wooden TV platform and was photographing as the basket fell to earth. The crowds scattered, as they knew what was coming, but I didn't. Suddenly, the sky was lit up by a tremendous explosion. Massive pyrotechnics were shooting up into 
the air and quite a few were shooting over each of my shoulders.
I am not saying that the only reason I kept shooting was that I felt safe with my head behind the solid bulk of the D5, but the solid clunking of the shutter going at something close to the maximum of 12fps was reassuringly comforting. I even remember adjusting the shutter speed with the rear command wheel (I always shoot in manual) as the explosions got even brighter. This dial felt responsive and, again, inspired confidence – even with projectiles flying towards my head.
Multi-selector dial
Not everything about the D5 inspires such confidence, though. The multi-selector dial 
has the same slushiness as the D800 and D810 when selecting the active-focus 
sensor. On the D5, though, there is an alternative. In both horizontal and vertical orientation there is a stubby alternative cylindrical selector knob that sticks up a few millimetres. This makes any selections much crisper and more deliberate.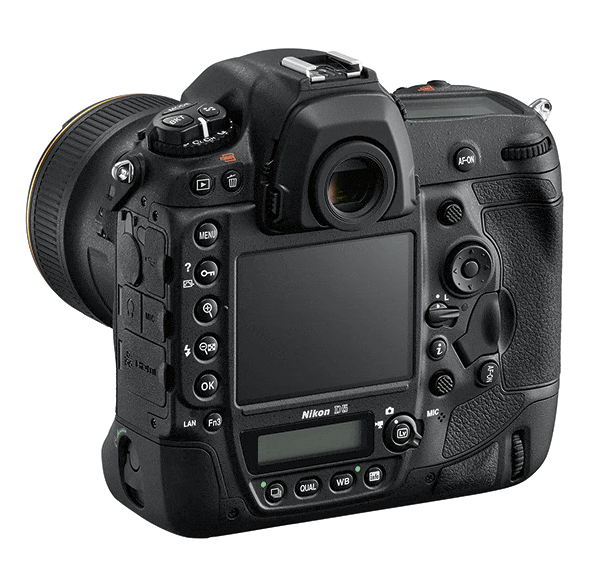 In fact, it is almost as if Nikon wants to minimise the use of the multi-selector dial anyway. The D5 has so many buttons that 
you will seldom need to hit the menus anyway. There are two more customisable function buttons and an extra couple of buttons on the back of the camera, which illuminate for easier operation in the dark.
The D5 also has a touchscreen. This is usually a feature found only in consumer cameras, but in the D5 it allows for much quicker scrolling through pictures and with a simple double tap; zooming to 100% to check focus. Interestingly, Nikon has opted not to allow touch selection of the menu items, presumably to stop options being inadvertently selected in normal operation.
I first dismissed this as a gimmick, but I have to confess I am now pretty addicted to it. Reviewing and checking pictures is a lot more intuitive, and much quicker. The screen is tremendously responsive and the tap-to-zoom function is perfect for checking focus.
I found that with so many buttons, each of which can be programmed to have such significant functions, I had to be careful about pressing them by accident. I tend to carry my cameras in one hand, holding on to the grip. With the Preview (PV) and Function 1 and Function 2 buttons right under the grip, I managed to keep engaging the auto-bracket function until I changed the controls. This 
was probably more of a case of familiarity 
and the need for customisation, but it does highlight the potential problems that can be caused when too many buttons are crammed into a small space.
The range of customisable functions that 
can be applied to these buttons is quite 
broad. You can programme any of these buttons to preview depth of field, change 
the AF modes, lock any combination of autoexposure or focus, control the flash, shoot a burst of bracketing shots, select the raw format, select any of the metering modes, show the viewfinder grid or artificial horizon, select a preset menu item or lock up the 
mirror and shoot at 14fps.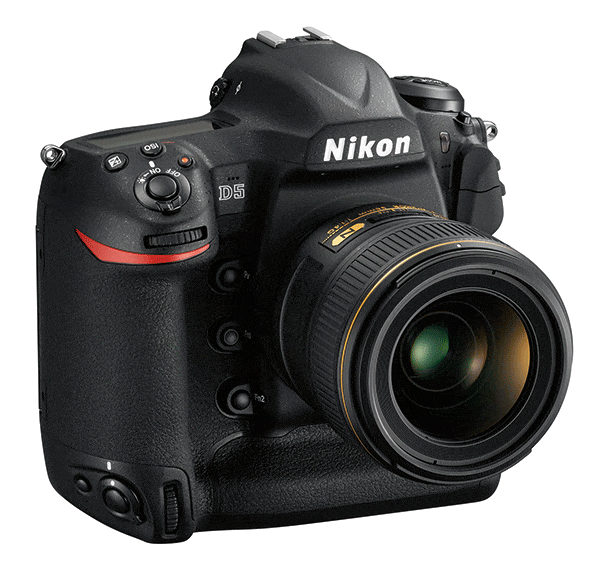 There are a number of features that are specifically designed for the professional journalist or sports photographer. The standard pro-body voice-note facility is there, although interestingly it uses the F3 function button, which is also used for the network control facility, so presumably both functions cannot easily be selected at the same time without recourse to menus. There are ten user-editable IPTC fields that can be applied automatically to any shot images. If you know roughly what you are shooting, this will make the process of captioning and editing the metadata of images quicker, allowing images 
to be filed quicker.
I could have done with this facility myself, as after the explosions at the balloon festival I hurried back to my lakeside hotel to file a selection of the pictures to a news agency. These shots were picked up by The Sun, so it was worth the few hours spent on my laptop.
On these two trips I had enough to concentrate on shooting stills, so I didn't experiment with the 4K video functions. However, there were a number of times 
when I used live view to allow me to shoot 
from a higher or lower angle. The viewing angle of the LCD screen is exceptionally wide, so composing pictures while shooting over people's heads, or from ground level, is easy and discreet.
Conclusion
So, at a shade over £5,000 will I be rushing out to order a D5 any time soon? I have to say that I am sorely tempted. The camera is fantastic in almost every way. The drive speed, build quality and ISO performance are legendary and currently market-leading. It is a bit of a thoroughbred, though, and just like you wouldn't use a racehorse to pull a cart, you probably wouldn't want to use the D5 as an all-purpose camera.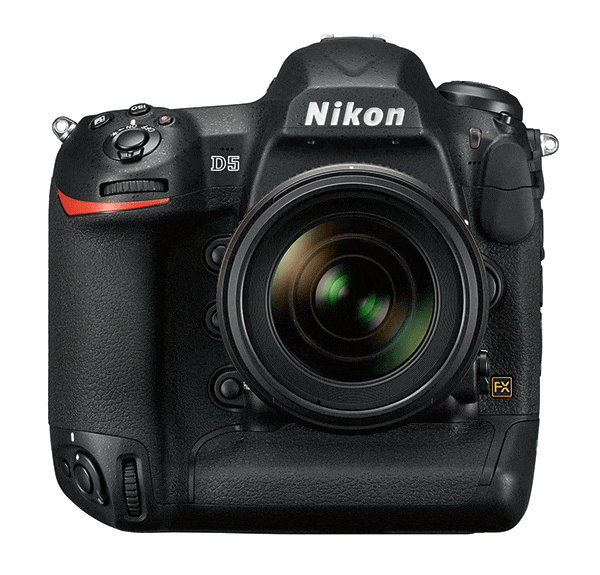 The 21-million-pixel resolution is lower than the D810's I currently travel with, and more scientific reviewers have stated that even at low ISOs the dynamic range is lower too. The D5 is a high ISO and sports beast and at that it excels. So the question for me is whether I can justify the weight and, of course, the cost for this specialist camera to sit in my bag waiting for low-light scenarios. Although I am tempted to sell off some of my pensioned-off gear and take the plunge, I am still undecided bearing in mind the current state of the industry.
There are also rumours of a Df2 to coincide with Nikon's centenary in 2017 to consider. If the Df is anything to go by, this might have the same sensor and ISO performance of the D5 even if it is unlikely to have the same shooting speed and autofocus.
Steve's Nikon D5 top features
1. Superior high ISO performance
Even being conservative, the D5 will allow you to shoot between ISO 25,600 and 51,200 and still get sharp, relatively noise-free shots.
2. Unparalleled battery life
3,780 shots 
on a single charge mean that you should never run out of juice.
3. Robust and ergonomic body
The D5 will keep out most of the elements, especially if combined with professional weather-sealed lenses. It should also survive the knocks and bumps of life on the road.
4. Speed and accuracy of focusing
The Multi-CAM 20K module will ensure that more of your shots are in focus, especially when you are photographing action.
5. Customisation of controls
You can 
assign a range of custom functions to various buttons, meaning that you can make the D5 behave exactly how you want, and seldom need to hit the menus for normal day-to-day shooting.
6. 12 frames-per-second drive
There will always be times when 12fps will increase your chance of capturing the shot.