The Newell NP-FZ100 USB-C onboard battery is a replacement camera battery with an extremely handy trick. It has a built-in USB-C port, which means you can top it up directly from any suitable power source such as a powerbank, without needing a charger. Any photographer who's found themselves desperately conserving the last of their battery life at the end of a day will surely understand the attraction.
Newell NP-FZ100 USB-C onboard battery at a glance:
£75
USB-C charge port
2300mAh capacity
40-month warranty
Replaces Sony NP-FZ100
This particular NP-FZ100 model is compatible with a range of Sony cameras. These include full-frame Alpha 7-series models from the third generation onwards, including the latest Alpha A7R V; the Alpha 1 and Alpha 9 series; the APS-C Alpha 6600; and FX-series cinema cameras such as the FX30. Newell also makes USB-C charging batteries for higher-end Canon, Nikon, Fujifilm and OM System models.
I suspect some readers will be wary of the idea of using any third-party battery in their camera. It's easy to assume that they'll inevitably be inferior to the camera makers' originals, which is usually the case with cheap offerings from online marketplaces. But we're not talking about cheap here – indeed Newell's USB-C batteries are a little pricier than the manufacturers' originals. Notably, the firm is sufficiently confident in their quality to promise a 40-month warranty.
Newell NP-FZ100 USB-C onboard battery key features:
Colour-coded: Newell's USB-C batteries are coloured brown for easy identification. The firm also makes high-end 'Supracell' batteries, which are blue
Multiple charging options: Along with its built-in USB-C port, the battery will also charge normally either in-camera or using an external charger
Status LED: A small LED lights up red when the battery is charging, and should go green when it's full. But I've found it's not very reliable.
Available types: Other Newell USB-C camera batteries include Canon LP-E6, Nikon EN-EL15 and EN-EL13, Fujifilm NP-W235, OM System BLX-1, and Sony NP-FW50 types. There are also Sony NP-F570 and NP-F770 versions, which are widely used by LED video lights and external monitors/video recorders.
I've been using this battery regularly in my Sony Alpha 7R IV for about 8 months now, and it behaves much like the standard Sony battery – just with the additional benefit of being really easy to recharge on the go. In my experience, it provides pretty much the same lifespan as the Sony battery with a mix of shooting stills and video, playing back images, and copying a few across to your phone for sharing. It'll then recharge in about the same time afterwards. Once charged, it holds power reliably for weeks with no internal drain.
For a more quantitative comparison, I measured how long the Newell NP-FZ100 USB-C battery would support video recording at the A7R IV's highest setting of 4K 30p and 100Mbps. It came within a couple of minutes of matching a Sony NP-FZ100, with both lasting almost exactly two hours.
Crucially, the Newell battery isn't picky about needing a high-power USB source to replenish. It'll charge perfectly happily from a standard 1A USB-A powerbank output, going from near-empty to 50% in about an hour. A full charge takes three to four hours. Just be aware that you can't always go by the charge status LED, as with some power sources it won't ever go green, even when the camera's battery meter reads 100%.
Newell USB battery chargers
Newell also makes a variety of high-quality chargers. I like its compact FDL-USB-C series model, which charges two batteries at once, with a status display detailing progress. It has both a USB-C input port and a built-in USB-A cable. It's available for a wide range of battery types for £29.
Newell NP-FZ100 USB-C onboard battery: Our Verdict
The Newell NP-FZ100 USB-C onboard battery isn't cheap, and it's fair to question why you'd pay extra compared to the manufacturer's original. But buying one of these is almost like getting two top-quality spares at once. If you're anticipating a heavy day's shooting, use this one from the start, recharge it from a power bank, and you can use it again later. Overall, the sheer usefulness of built-in USB-C charging may well be worth the premium to many users.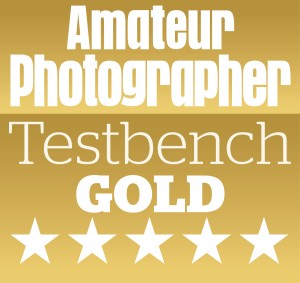 ---
Follow AP on Facebook, Twitter, Instagram, and YouTube.
---