The Nanlite Pavotube II 30C is an LED tube light with red, green, blue, warm white and cool white (RGBWW) LEDs, which allows it to produce output of almost any colour, along with white light across a broad colour temperature range. Powered by either mains, battery, or USB-C, it provides an illuminated area approximately 4-foot long. It's controlled using either a pair of dials at one end, or from your smartphone using the Nanlink app.
Nanlite Pavotube ll 30C at a glance:
$319 / £330
RGBWW LED
4 foot long
Battery, mains and USB power
Weighs 4kg (3.09lb)
Max output of 660 lux at 1m
Color temperature range 2700-7500K
Working as a photographer's assistant in the dim and distant past, I remember being very impressed with a pair of gigantic, but ancient, strip-light flashes that I was tasked with wheeling out on special occasions when we needed a bit of dramatic side lighting. Powered from an equally gigantic battery pack, the lights let off an alarming 'pop' when triggered and the force of the blast could lift a small child off its feet.
The swarm of LED tube lights currently on the market are an infinitely more convenient form of that sort of strip flash, and with their tiny modern R(ed), G(reen) and B(lue) LED emitters, rolls of gels are no longer required when we want to change the colour of the light. And as modern tube lights are battery-powered, they are as useful on location as in the studio.
Nanlite has been a prominent player in the LED tube market for some time, and now has a range of Pavotube lights from the low-cost T8-7X tubes to the more expensive and powerful Pavotube X series. This Nanlite Pavotube ll 30C sits in the middle of the bracket, and is claimed to offer advanced features, good build and plenty of output at an intermediate price.
Nanlite Pavotube ll 30C: Features
The Nanlite Pavotube ll 30C is part of the second generation Pavotube series, and was launched alongside the 2ft long Pavotube ll 15C in January. The light is a tube full of red, green, blue, white and warm white LEDs that can be mixed to produce a wide range of colours as well as straight white light.
The tube emits light through a diffused panel that covers just under half of its circumference, but as the tube is cylindrical, the spread of light is quite wide. No figures are given for the angle of the spread, and it is hard to measure, but it is certainly 40° or so greater than the 180° spread you might expect – though obviously the main thrust is forward. Accessory barn doors are available to narrow the beam when needed.
Users can control the colour of the output using two principle methods. HSI mode gives us control of Hue, Saturation and Intensity, and CCT mode allows us to dial in the colour temperature in kelvin.
In HSI mode, we have 360 hue settings to choose from, that take us through shades between red, green and blue and mixtures of the three. The colour saturation can be varied in steps from 0 for white light to 100 for the greatest intensity of colour, and we can control brightness in single percentage steps from 0-100.
In the CCT mode, the light offers us kelvin temperatures from a very warm 2700K to a very cool 7500K – including the key 3200K tungsten and 5500K daylight/flash settings. A new +/-150-point green/magenta shift options allows us to add a bit more pink or green to our kelvin sections.
An effects mode gives us access to 15 special effects that involve the light flashing to emulate lightning, paparazzi flashes, the coloured strobe of a disco, the flicker of a TV or the flame of an open fire. These can also be customised via the frequency of the flashes/changes of colour etc.
The Pavotubes have a built-in battery but can also be powered via the mains with the supplied adapter, or with a 30W PD USB-C power source. The light can be used while it is charging, and the battery charges when it is connected to an external power source.
The differences between this Pavotube ll 30C and the original Pavotube 30C include 20% brighter output, a metal and locking DMX port, 8 more effects, the green/magenta shift feature in CCT mode, heavier diffusion and more space devoted to the lit area of the tube and less to the endcaps.
Nanlite Pavotube ll 30C: Summary of key Features

Unique Look: The strip-light effect lends a unique look to the way your subject will be lit
Multi-colour: The light offers a huge range of colours and intensities by mixing RGBWW LEDs
App Control: The free Nanlink app allows quick, clear and easy remote control of multiple lights
Special Effects: 15 special effects including Police Car, TV, Storm, Candle/Fire, Disco and Paparazzi
Flexible Power: The tube can be powered via its built-in 4400mAh battery, via the mains or through the USB port
Nanlite Pavotube ll 30C: In use
I used this light in set-ups for portraiture and product photography and found it very useful. Some people will buy this sort of light to actually put in a scene so it features in the background like a neon light, and you can buy sets of four lights and brackets to connect them to make your backdrop look funky. It's a bit of a waste really, as there are cheaper lights – such as Nanlite's Pavotube T8-7X – that are more appropriate for the task.
In product work these tubes are ideal for lighting a background as they produce long, even coverage that avoids the hotspots of regular bulbs. They are also good for creating a keyline on the side of a product to lift it from the background.
I also found the tube worked well as a hair-light in portraits – either positioned upright to the side or horizontally over-head. In this role they can add warmth or colour to the hair as well as lifting the subject from the background. Positioned directly above the camera a horizontal tube can create a fabulous flat light on the face (see example above), or work as a nice fill when other lights are operating as the main light.
Although the light looks bright to the eyes indoors, it is no match for flash. The quoted 647 lux/ 60fc at 1m using the 5600K setting translates into f/2.4 at 1/60sec and ISO 100 in real money – so either get it close, or crank up your camera's ISO setting.
The bracket clip that comes with the light is plastic and see-through to provide unbroken illumination, but it doesn't really feel strong enough to hold the weight when the light needs to be positioned at an angle. The clip uses a pair of ¼-20 threads which means we're rather restricted to mounting the light on a tripod head – and one with two screws so the clips doesn't rotate on the head. Better clamps are available as optional accessories.
The mark ll tubes have a simplified control system to make the button area of the body smaller, and the lit area larger. This boils down to fewer buttons and a heavier reliance on the LCD screen for mode, hue, saturation and hue changes. This is great news in principle, but the display screen is pretty small and uses small text that isn't easy to see in a rush.
We also rely on two knobs on the end of the light for making changes – one for scrolling and one for adjusting. As they are identical it's extremely hard to remember which does what. It would be easy to colour-code the knobs or to make them different in design to solve this issue.
Fortunately the Nanlite smartphone app connects immediately, is excellent and makes controlling the light, and any number of others, much simpler. Once you have it installed, you may not feel the need to interact with the physical controls on the light itself.
Nanlite Pavotube ll 30C: Our Verdict
I've enjoyed using this Pavotube ll 30C a great deal and have found it very useful. I have a couple of other similar light tubes, but this one is certainly better made and designed – although the handling is some way short of perfect. The Nanlite app absolves most of the handling sins, though.
The battery charges quite quickly, holds its charge well and lasts at least a couple of hours on full blast – and of course we have multiple ways to power it when the battery dies. The light is also nicely diffused and for most subjects can be used directly without further diffusion, but obviously when you need to be flattering it is still a relatively hard source. Having the RGBWW LEDs means we can make tiny changes to have anything from a hint of warmth to dramatic hues, as well as the practical daylight and tungsten colour temperatures.
For all that it can do and its size, I think the Nanlite Pavotube ll 30C offers pretty good value for money. Give me a better clamp and an easier-to-use control system and this will be a 5-star product.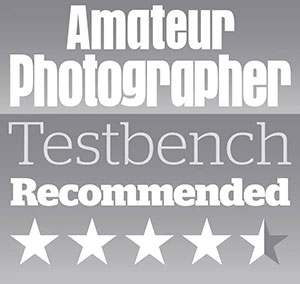 ---
Follow AP on Facebook, Twitter, Instagram, and YouTube.
---