Leica SL2-S at a glance:
£3975 body-only
24MP full-frame BSI-CMOS sensor
ISO 50-100,000
Up to 25 frames per second shooting
5.76m-dot viewfinder
3.2in, 2.1m-dot fixed touchscreen
4K 60fps video recording
5-axis in-body stabilisation
It's easy to forget that Leica has been making full-frame mirrorless cameras longer than anyone else except Sony. The firm launched its original 24MP SL (Typ 601) back in 2015, when the likes of Canon and Nikon were still confidently asserting that the future of photography lay with DSLRs. It took three more years before those two giants joined this now-dominant section of the market. At about the same time, Leica banded together with Panasonic and Sigma to form the L-Mount Alliance, building cross-compatible cameras and lenses.
Towards the end of 2019, Leica released the SL2, a £5300 47MP behemoth that had a lot in common with Panasonic's Lumix S1R, which had been launched earlier in the year. Now we have the SL2-S, a 24MP model that uses the same chunky SLR-shaped body design but places a greater emphasis on video. Like its higher-resolution sibling, this latest model is positioned very firmly as a high-end professional tool, with a price tag to match.
In fact, at almost £4000 body-only, the SL2-S is fully twice the price of most of its 24MP contemporaries, including the Panasonic S1 with which it shares a lot of its DNA. It's priced in the same ball-park as the video-specialist Panasonic Lumix S1H and Sony Alpha 7S III, and is only £200 less than Canon's 45MP, 8K-capable EOS R5. So what does it offer to justify such an outlay?
Leica SL2-S: Features
Leica has built the SL2-S around what it describes as a newly-developed BSI-CMOS full-frame sensor, which does without an optical low-pass filter in order to capture as much detail as possible. It's joined by the firm's Maestro-III processor and 4GB of buffer memory, just as in the SL2. In many respects, it also offers the same specification as its higher-resolution sibling, with a sensitivity range that covers ISO 100-100,000 as standard, joined by a pulled ISO 50 option that brings an increased risk of clipping highlight detail.
The camera's headline continuous shooting rate is an impressive 25 frames per second. However, delving into the specs reveals that this employs the electronic shutter and requires focus and exposure to remain fixed after the first frame. Engage the mechanical shutter to eliminate any risk of rolling-shutter distortion, and the camera is limited to 9 fps; if you require autofocus, exposure metering and live view between frames, it drops to an unremarkable 5 fps. You can expect to be able to shoot at least 50 images in a burst before the camera has to slow down.
Leica says that autofocus employs contrast detection and depth mapping with 225 selectable points that cover the entire frame, which on the face of it, sounds very much like Panasonic's depth-from-defocus system. Timed shutter speeds cover an unusually broad range, from 30 minutes to 1/8000sec, which is useful for those who like to shoot long exposures with deep neutral density filters. Engage the electronic shutter and a 1/16,000sec setting becomes available.
As with most high-end mirrorless cameras, Leica has included 5-axis in-body image stabilisation (IBIS) that promises up to 5.5 stops of shake compensation. This works with any lens, including types that aren't usually optically stabilised, such as fast primes. It also enables a feature that's relatively unusual among 24MP cameras, namely a high-resolution multi-shot mode. I'll investigate this in more detail later.
In terms of connectivity, built-in Bluetooth LE provides the option of an always-on connection to your smartphone. This in turn enables easy image copying and remote control over from your phone over Wi-Fi, using the free Leica Fotos app. In the firm's usual fashion, this employs a clean, stripped-back interface that presents you with the essential tools to get the job done, but doesn't overburden you with fripperies. It's nicely designed and works very well.
Connecting to the camera is easy: simply tap on its button on the opening screen. You're then presented with a gallery of your images, which you can browse through and copy to your phone. Tapping the 'Remote' button enters Wi-Fi remote control with a live view display and control over shutter speed, aperture, shutter speed and exposure compensation. It's impressively intuitive.
Ultimately video is just as important a part of the camera's specification. It's capable of 4K 60fps recording with 10-bit 4:2:2 colour output, and without any limitation on recording time. Video and stills have separate, optimised user interfaces, so you can switch from one to the other and back without having to change settings. Both 3.5mm microphone and headphone sockets are built in, alongside a full-size HDMI connector.
The camera also includes Leica L-Log gamma for easier grading in post, along with integrated LUT support. This is a very solid start point, but Leica is promising to add a slew of additional pro-level features in an upcoming firmware update, including support for the more efficient and robust HEVC compression, a waveform monitor display and an automatic follow focus function.
Leica SL2-S: Focal points
Leica has reused the same body design as the 47MP SL2, but placed a greater emphasis on video.
Power: The chunky BP-SCL4 battery fits flush with the baseplate, with no need for a compartment door. It's rated to deliver a creditable 510 shots per charge, and can be replenished either externally or through the USB-C port.
Connectors: Video-related ports – headphone, microphone, and full-size HDMI – are placed together under the same thick rubber cover, with superspeed USB-C under a separate one below. The optional £80 RC-SCL6 remote release cable plugs into either 3.5mm port.
Vertical grip option: Leica's £775 HG-SCL6 multi-function handgrip provides a duplicate set of controls, including two dials and a joystick, and accepts an extra battery for double the shooting stamina
L-mount: The camera is compatible with an ever-increasing number of native lenses from Leica, Sigma and Panasonic, along with M-mount lenses via Leica's M-adapter L.
IP54 sealing: According to this rating, the camera is protected from dust ingress interfering with normal operation, or from water splashing from any angle
LCD screen: A small monochrome top-plate LCD gives an overview of camera settings, which is especially useful given the absence of any analogue switches or dials.
Leica SL2-S: Build and Handling
In terms of design, the SL2-S is a dead ringer for the SL2, with an identical design and user interface. But there's a striking cosmetic difference, as this time around Leica has chosen not to colour-in its name tag on the front of the viewfinder housing. However, it's still kept its signature red dot in place on the front.
Otherwise, the new model is just like its predecessor, with all the same positives and negatives. Unusually for Leica, the body design is decidedly a mixed bag; it aims for the same minimalist, functional approach as the firm's other cameras, but isn't as successful in its execution as the wonderful M10, Q2 and CL designs. In short, it's a large, heavy camera with some rather oddly-placed controls, that's backed up by stellar, but also hefty lenses. It's not a sensible choice if you want to switch to mirrorless to lighten the load in your bag.
In fact, the SL2-S tips the scales at 931g with a battery installed, but without a lens. This reflects its genuinely exceptional build quality, with a body shell that's machined from two solid blocks from aluminium and sealed against dust and water to the IP54 standard. Having previously subjected an SL2 to an absolute drenching with no ill effects, I'm confident the SL2-S could survive pretty much any weather conditions. However, that hefty lump of metal does feel very cold in your hands on a chilly day; thankfully all of the physical controls are easy to operate with gloves.
A lot of this has to do with Leica's minimalist design philosophy, with the camera making do with remarkably few external controls that are all large and well spaced-out. It employs twin electronic dials, an AF-point joystick, and the bare minimum of buttons, most of which are unmarked. You also get a large, responsive touchscreen on the back, complemented by a monochrome status screen on top that displays the most important operational settings.
One of the control dials is positioned prominently on top of the camera, which is distinctly unusual but works well enough once you get used to it. The rear dial is positioned more conventionally, being embedded into the body within easy reach of your thumb. Clicking it inwards allows you to quickly cycle through the P,A, S and M modes, negating any need for a separate exposure mode dial or button.
You can choose which dial to use for exposure compensation for each of the P, A and S modes independently, and which way around they'll be used to control shutter speed and aperture in M. If you wish to use exposure compensation with Auto ISO in manual mode, you can assign it to one of the programmable function buttons.
Leica has arranged five such buttons around the body, and their functions can be easily reassigned by holding them down for a second. The one beside the LCD, labelled Fn, cycles through onscreen information display modes, and is probably best left this way.
Two more are positioned on the top-plate somewhat awkwardly behind the front dial; by default one toggles between stills and video modes, while the other is used for setting ISO. Another two are placed on the front plate beneath your third and fourth fingers, and are the most obvious to configure to your personal preferences.
The joystick is well-placed just beside your thumb's natural resting position, and is used to navigate menus and set the autofocus point. It can also be clicked inwards to activate autofocus, even when the camera is set to MF, which can be handy for 'one-shot' focusing. If you prefer, it can be set to various combinations of AF and AE lock, or to activate focus magnification in MF mode, which is great for working with manual lenses.One major flaw, however, is that it's not capable of moving the focus point diagonally, which slows things down when you have so many to choose between.
 One thing the firm has got right, though, is its onscreen quick menu for changing secondary functions, that's accessed by a press of the menu button and nicely integrated into the camera's touch interface. A second tap of the button takes you into the main menu system, which is refreshingly sparse and relatively easy to understand.
You can configure up to six user profiles for different shooting scenarios and assign them useful descriptive names, which goes a long way to offsetting the lack of dedicated physical controls for such things as metering and drive modes. Unfortunately, though, the camera can't be set to remember any changes you might choose to make to them while shooting, so you'll need to update them manually. 
Overall, the SL2-S is a camera that behaves somewhat differently to its peers but handles quite well once you've familiarised yourself with it. I wouldn't necessarily go so far as saying it's a pleasure to work with, but it gets the job done.
Leica SL2-S: Viewfinder and screen
Leica has equipped the SL2-S with a truly stunning viewfinder that's one of the best I've ever used. The 5.76m-dot EVF is large, bright and incredibly detailed, with key exposure data overlaid on black bars above and below the preview image. A sensor above the eyepiece switches automatically between the EVF and screen.
The viewfinder's normal refresh rate of 60fps can be boosted to 120 fps to give smoother rendition of fast-moving subjects, and you can overlay gridlines, a dual-axis electronic level, an unobtrusive live histogram and focus peaking displays in any combination you please.
The camera will preview the exposure by default, but it's possible to turn this off in manual mode for use with studio flash. One surprising oversight, however, is that there's no apparent way to stop the lens down for depth of field preview.
At 3.2in and 2.1 million dots, the rear LCD is also large and detailed, while being extremely responsive to touch. Again, you can show a huge amount of information, although much of it gets overlaid in bars across the top and bottom that significantly obscure the preview image, which can negatively impact on your composition. It's also disappointing in this day and age to see a screen without any form of articulation, and I'd love to see Leica borrow Panasonic's triple-hinged design for shooting at unusual angles.
Leica SL2-S: Autofocus
While the SL2-S does without phase detection pixels for focusing, it doesn't rely on simple contrast detection, but instead uses depth-mapping technology in a similar way to Panasonic cameras. You're not presented with quite such a bewildering array of AF-area selection options, though. You can instruct the camera to focus on a specific area within the frame, with the option of selecting a super-fine spot when greater precision is required. Alternatively you can use a zone of 25 focus points, which is useful for shooting subjects that are moving relatively predictably. There are also face/body recognition and tracking modes, or alternatively you can take a chance and let the camera decide where to focus.
The SL2-S can also automatically detect whether the subject is static or moving and switch between single and continuous AF accordingly, but naturally you can specify either mode manually, too. For continuous AF, it even provides use-case settings for specific scenarios, namely Children/pets, Team sports, Runner and Wildlife. Unfortunately with just 35mm and 50mm primes, I wasn't able to give these a proper workout.
On the whole, the AF system does a very decent job. It's unlikely to be the best choice for fast-paced sports or action work, but for static or relatively slowly moving subjects, it's quick, decisive, and reliably accurate. It can struggle in very low light, but in such situations the AF illuminator lamp should save the day, at least with centrally-positioned subjects.
If you wish to focus manually, this is straightforward thanks to a magnified view that's automatically engaged when you turn the focus ring of native L-mount lenses. If you'd like to use M-mount lenses via the optional M-Adapter L, it can also be engaged manually by pressing one of the front function buttons. Alternatively a peaking display is available, accessed as a display mode by pressing the FN button.
Leica SL2-S: Performance
When put through its paces in real-world shooting, the SL2-S acquits itself well. It fires up in a moment when the power switch is flicked on, and thereafter goes about its business efficiently. It responds instantly to control inputs, both physical and via the touchscreen, and never feels like it's getting in the way of shooting. This operational slickness is complemented by a lovely quiet shutter which is unlikely ever to upset your subjects.
On the whole Leica's metering is pretty reliable, and you'll rarely have to override it. However it's easy enough to judge in the viewfinder when you might wish to apply exposure compensation, aided by the live histogram and/or overexposure warning displays. The auto white balance and default JPEG output is tuned towards delivering neutral and accurate colours, which should please those shooting portraits.
However, if you're after punchy colours for landscape photography, you'll probably better results from raw. Here Leica's decision to adopt the DNG format means your files should open easily in most processing software. Lovers of monochrome are well served by Leica's high contrast black & white mode.
Leica's in-body stabilisation works pretty well, and shooting with the SL 35mm f/2 lens, I was able to get sharp images hand-held at shutter speeds as slow as 1/2sec. Combine this with the camera's excellent high ISO performance and the firm's superb SL lenses that that are stunningly sharp wide open, and you can get perfectly usable images without a tripod in ludicrously low light.
As you'd expect from a camera that uses an up-to-date 24MP full-frame sensor, image quality is superb. With Leica's super-sharp lenses and no low-pass filter, the sensor captures loads of detail, although this comes with some risk of false colour artefacts in fine detail such as tree branches.
At low ISOs, files boast huge dynamic range that allows shadow details to be lifted by three or four stops with impunity, allowing you to expose to maintain highlight detail in high-contrast situations and balance the tonality in raw processing. High-ISO noise is extremely well controlled too, and I'd be perfectly happy to shoot at sensitivities up to ISO 25000, and perhaps even higher if the situation required.
Leica SL2-S: High resolution multi-shot
Leica's high-res mode requires the camera to be mounted on a tripod and takes eight exposures while using the IBIS unit to move the sensor fractionally between each, which gives higher-resolution sampling along with full-colour measurement at each pixel location. The camera records a huge 96MP (12,000 x 8000 pixel) DNG, backed up by a 24MP single-frame DNG. In a neat touch, it'll warn you if any shake is detected by the IBIS gyrosensors and remind you to use a sturdy support.
In a controlled studio still-life environment, the 96MP files simply ooze detail, although they benefit from sharpening beyond Adobe's somewhat soft default output. The crops below illustrate the huge difference in detail between the high-res multi-shot mode, and a standard 24MP file up-sampled to the same resolution.
However, like all such modes, when you move outdoors you're likely to encounter ghosting from any subject movement between the exposures, often accompanied by some ugly pixel-level processing artefacts. There's a menu setting for motion artefacts correction, which identifies affected areas and generally does a reasonable job of suppressing them by patching-in from a specific key frame.
As you can see from the crops above, though, this isn't always 100% effective and comes at the cost of local fine detail in any region where the camera detects motion between the frames. So it's really not a substitute for a camera with a high-resolution sensor when shooting landscapes.
Leica SL2-S: ISO and Noise
With a back-illuminated sensor and no low-pass filter, the SL2-S delivers really impressive image quality with lots of fine detail. Just be aware that ISO 50 files clip to white slightly more abruptly than at ISO 100. Noise is kept well under control as the sensitivity is raised, with ISO 3200 just showing only the slightest detail degradation under pixel-level inspection.
By ISO 12,500 luminance noise is becoming clearly visible and overwhelming fine detail, but colour remains strong and image files holds up remarkably well overall. I'd have no qualms using ISO 25,000 for smaller output sizes, or even ISO 50,000 at a pinch, but ISO 100,000 probably counts as a step too far. Below are 100% crops taken from our standard test scene, click on each to view the full file.
Leica SL2-S: Verdict
With the SL2-S, Leica has made an uncompromising professional tool that's designed to appeal to photographers shooting both stills and video in demanding environments. It's a phenomenally robust piece of kit that delivers fine imagery, thanks in no small part to Leica's superb lenses. Operationally it's somewhat unconventional, with its minimalist approach to external controls, but it works pretty well when you get used to it, especially if you embrace the concept of saving user profiles for different kinds of subjects.
What the SL2-S doesn't really offer, though, is the kind of quirky charisma that endears the firm's other cameras to enthusiast photographers. You don't get the same immersive manual shooting experience as with an M-series rangefinder or the fixed-lens Q2, while the camera lacks the charm of its far smaller rangefinder-esque APS-C stablemate, the CL. A big, hefty beast like this isn't going to make you feel like the next Cartier Bresson.
For keen enthusiasts looking for a full-frame mirrorless model, it's impossible to ignore the fact that alternatives such as the Canon EOS R6, Nikon Z 6II, Sony Alpha 7 III and Panasonic Lumix S1 all represent vastly better value for money. They also offer more familiar control setups and articulating screens, while the latter can even use all the same lenses as the SL2-S. Unlike with the SL2, it doesn't quite offer the sense that you're buying into a truly sensational sensor, either.
In terms of what Leica is trying to achieve with the SL system, though, this doesn't really matter. For certain professionals who know exactly what they need, the SL2-S will likely be close to perfect.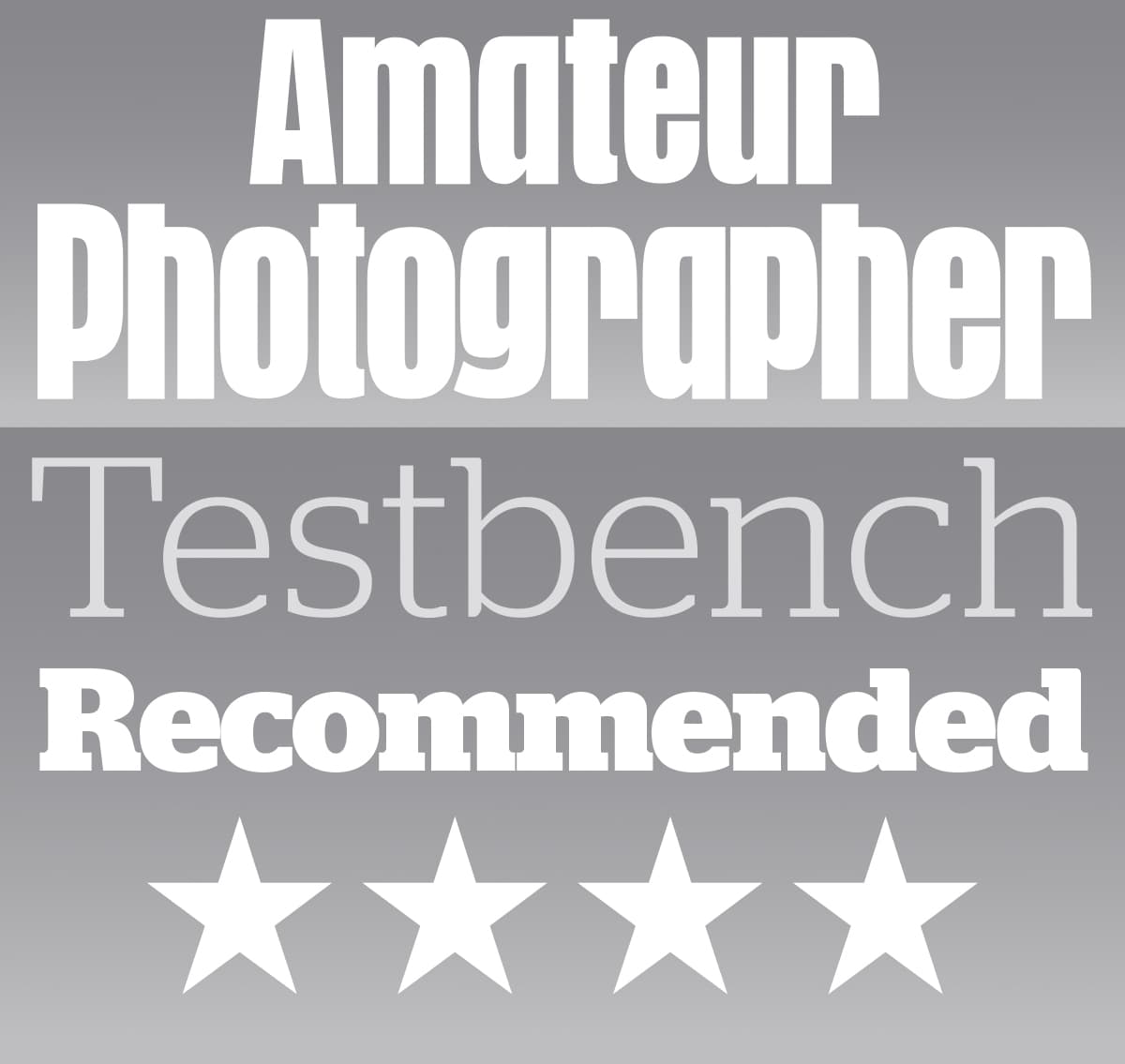 Looking for more Leica options? Have a look at the best Leica cameras.
Leica SL2-S: Specifications