I suppose that if anyone was going to be the first to introduce a system that allowed the provenance of an image to be traced, right back to where it came from and to the original file, it would be Leica. In the company's new Leica M11-P digital rangefinder we have just that, with the inclusion of Leica Content Credentials. The feature relies on a new hardware chip that encodes details of how each image was recorded and what it looked like, so it can be compared to future versions of itself.
In theory, this feature will allow viewers of images to check what has been done to an image and for photographers to see when one of their images has been used and altered without permission. The idea is to give the public and commissioners more confidence that what they are looking at hasn't been manipulated beyond reason or faked.
Leica M11-P at a glance:
£8,000 body-only
60MP full-frame BSI-CMOS sensor
ISO 64-50,000
Triple-resolution raw: 60MP, 36MP, or 18MP
Manual focus via coincident-image rangefinder
Direct-vision optical viewfinder, 0.73x magnification
2.3m-dot, 3in touchscreen
Supports Leica Content Credentials
How does Content Credentials work?
Content Credentials isn't just a Leica thing. It's the beginning of a common provenance standard in a scheme that includes players such as Adobe, Microsoft and Nikon. When you switch the feature on from the menu (and you have to, as it isn't on by default), the camera records shooting data to a file that's attached to the image, much in line with what's recorded by regular EXIF data but with the chance to add the name of the photographer and the copyright holder. This file is then passed with the image to your editing application – such as Photoshop – which can then, if it is compatible with the Content Credentials system and it is switched on, add a record of all the changes made.
This 'manifest' file will travel with the image wherever it goes, and if the image is published online via a platform that supports the standard, viewers will be able to click an icon on the image to see the original image and any changes made. If an element from another image, such as a sky or an object, has been cut out and added to the picture, or a section has been generated by AI, users will be able to see that this has been done. The idea is that the viewer gets some form of assurance that what he or she is looking at has not been tampered with – and if it has, they will be able to see exactly what was done.
Images can also be uploaded to the Content Credentials Verify web page which will also show any changes that have been made, or if there are gaps in the image edit history that might be cause for suspicion. Of course all this only works if the feature in the camera is enabled, and if Content Credentials is enabled in the image manipulation software you use. Photographers can choose to switch it on or off, but should the occasion arise that the standard is widely adopted it will be useful should you want to ensure everyone knows your pictures are authentic.
Leica M11-P: compared to the Leica M11
The Content Credentials built-in truth serum is the headline feature of the Leica M11-P and that which makes it most notably different to the existing Leica M11. But it is not the only difference. For a start, there's the price tag; at £8000 body-only, the M11-P commands a £200 premium. But there are a few other upgrades and cosmetic changes, too.
Leica has been bringing out P versions of its M cameras for some time. Arguably the first was the MP in 1956, which added compatibility with the Leicavit trigger winder than popped out of the camera's baseplate for a faster manual-winding frame rate. Since then P versions have given us things like extra guideline frames in the film days, and more recently scratch-resistant sapphire covers for digital rear screens, larger buffer memories for longer shooting bursts and/or a quieter shutter.
P is for Professional
In the Leica M11-P, the P gets us not only Content Credentials, but also a whole lot more space for content, in the shape of the same 256GB internal SSD used in the Leica M11 Monochrom. This is a significant upgrade from the 64GB SSD in the original M11. When the SSD is empty, the camera can't even show you how many full-sized 60MP images it has room for, as it can handle so many. This really is a handy feature, but before you reach for your wallet, it's worth taking a second to note that a good quality 256GB SD card can be had for less than £70 these days.
The Leica M11-P also comes with a sapphire cover for its LCD screen, which gives it enhanced protection. Cosmetically, the bright red Leica logo has been removed from the front of the camera body, to make it more discrete. Instead we have an engraved logo on the top plate that's filled with white paint, and which looks pretty nice, and very Leica-like. Another smaller detail is a smart grey (Leica calls it 'dark chrome') frame around the front of the viewfinder, that replaces the eye-catching shiny chrome of the original model.
Leica M11-P: Features
The remaining specification of the Leica M11-P is exactly the same as that of the standard Leica M11 (for full details, read our review of that camera). The camera uses the same 60.3MP CMOS sensor and still allows users to shoot full-area DNG and JPEG images in resolutions of 60.3MP, 36.5MP and 18.4MP. The buffer in the P version remains the same 3GB as the standard model, so we can shoot at up to 4.5fps in continuous shooting for 15 full sized DNG files or 100 JPEG files. In 36.5MP mode Leica says we can shoot almost endlessly – and 36.5MP is good enough for a lot of situations. As well as the internal memory, the camera takes SD cards of up to 2TB in size, so there'll be no shortage of space.
The Leica M11-P also features the new more powerful 1800mAh battery with its 700-shot extended shooting life, as well as the Intelligent multi-field exposure metering that was introduced with the M11. And we have the USB-C 3.1 Gen 1 port that allows us to get our pictures off the camera, to charge the camera when it is switched off, and to power the camera when it is switched on.
The camera has frameline guides in the viewfinder for 28mm, 35mm, 50mm, 75mm, 90mm and 135mm lenses. But with live view via its 3in, 2.3-million-dot touchscreen, we can now fit and focus pretty much any focal length. The rangefinding system is still less than friendly to unchipped lenses. While we can focus if the lens is coupled, we can't make the guide frames for the focal length stick manually in the viewfinder – which is a bit of a drag.
The touchscreen is nice and sensitive, and it works very well for making sure the camera knows which part of the scene we want magnified. Meanwhile, the Quick Menu offers us a nice array of icons we can touch as a short-cut for adjusting metering and file types etc. But even people with thin fingers aren't allowed to use the touch screen to navigate the main menu.
Leica M11-P: Performance and Image quality
There's nothing new about the camera's image quality either, but frankly there's nothing much that needs to be new about it. We get the same exceptional dynamic range, noise performance, detail resolution and attractive colours that we see in the standard M11. I found I could operate at ISO 3200 without being bothered by noise.
This is a good thing for obvious reasons, but also because the metering system is inclined to protect highlights with some enthusiasm. With the camera left to its own devices I found images a little darker than I expected, so some lightening in software was necessary in many cases. This puts pressure on the camera's noise performance, but it can quite happily handle it.
Another fortunate situation is that the battery life claim of 700 shots proves itself to be true. Again, good news for the obvious reason but also because it means we can keep the camera on all the time when we are out shooting. I wouldn't normally do that, but this model takes a little while to get its thoughts together when we switch it on, and in some situations that delay (about a second and a half) is enough to cost us a picture.
Leica M11-P: Our Verdict
I haven't been able to test the main feature of this new model yet, as while it is installed in my test sample, new firmware is needed to bring it fully to life. The concept is there, though, and tests will only need to check that the details entered via the camera will appear on the Content Credentials Verify web page. I have no reason to doubt that they will.
I can see a time when an image verification system like this will be adopted by news organisations around the world, and photographers will need use a camera in the system to get certain types of work. Even in the short term, photographers might find supplying images with credentials embedded will get them places that will make the additional cost justified. I have yet to see any attraction for enthusiasts but, after all, that P is supposed to stand for Professional.
Beyond the Content Credentials, all we get for the extra money is an M11 with more internal storage, a tougher screen, and a fancy engraved logo on top. But to put the £200 premium for the Leica M11-P into some context, this is less than a Leica ever-ready case or an extra battery with a charger. So it's pretty hard to tell you it isn't relatively good value for money.
As Andy Westlake said in his review of the Leica M11, the digital rangefinder is a camera type that defies logic and appeals to photographers' hearts rather than their heads. But the inclusion of Content Credentials might ensure this type of camera can continue to appeal to hearts in the frontline of professional journalism, long after it should sensibly have been retired.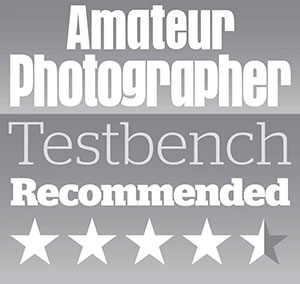 ---
Follow AP on Facebook, Twitter, Instagram, and YouTube.
---
Leica M11-P: Full Specifications