Kingston's XS2000 range of SSD drives are genuinely pocket-sized storage devices that offer incredible speeds to photographers and filmmaking wishing to work on the move. I tried the Kingston XS2000 2TB SSD drive, which should offer enough storage space for most photographers to back up a significant amount of their photo or video projects for use on the move or as additional temporary storage. The same drive is available in four capacities, 512MB, 1TB, 2TB and an impressive 4TB.
Kingston XS2000 2TB SSD at a glance:
$214.99 / £228.99
USB 3.2 Gen. 2×2 compatible
Maximum 2,000MB/s Read and Write
Weighs 9g
5 x 32.6 x 13.5 mm
Kingston quotes the drive as having a maximum potential speed of 2,000MB/s for both read and write, which is impressive, but it does come with a caveat. To obtain the fastest speeds, you must have a computer that states explicitly it uses USB 3.2 Gen. 2×2. Many computers have bypassed USB 3.2 2×2 and will be either the older USB 3.2 or the newer USB 4, which is faster but not compatible with USB 3.2 Gen. 2×2. So the XS2000 will work, but not to its full potential.
Kingston XS2000 2TB SSD key features:
Construction: The drive is made from metal and plastic and comes with a protective rubber sleeve. As it is an SSD, there are no moving parts susceptible to damage from drops
IP55 sealing: The drive is sealed from dust and water splashes, but it is not waterproof, so it will not survive being submerged
Recording from Camera: I recorded 6K raw video from the Blackmagic Pocket Cinema 6K direct to the SSD, without any dropped frames. At 3:1 compression, the 2TB capacity would allow for 2 hours recording
USB-C: The sole connector is a USB-C port, and the package includes a USB-C to USB-C cable
I tried it with my Macbook Air M1, which is USB 3.2 Gen 2, so the drive has a theoretical maximum of 1,200MB/s. Using Blackmagic Disk Speed Test, I achieved a read speed of 673MB/s and a write speed of 561MB/s. Even at these speeds, the software showed I could use the drive to record up to 12K raw video footage at 24fps.
On my PC, I used CrystalDiskMark 7 on the motherboard's USB 3.2 port and achieved a read speed of 944MB/S and a write speed of 1035MB/s. I added USB 3.2 Gen. 2×2 card via a PCI port on my motherboard, specifically for this review, and got a read speed of 1588MB/s and a write speed of 1461MB/s – both of which are impressively fast.
It is worth noting that results will vary depending on your computer's specifications, and other reviews have been able to get much closer to the quoted maximum read and write speed.
Capacities and pricing
Kingston offers the XS2000 SSD drive in 500GB, 1TB, 2TB and 4TB capacities. All are the same physical size and offer the same read/write speeds via their USB 3.2 Gen. 2×2 connector. In the US, they can be bought from Kingston's website for $74.99, $114.99, $214.99 and $499.99. Meanwhile, UK RRPs are £86.99, £122.99, £228.99 and £369.99 respectively. This counts as competitive value for an SSD of this specification.
Kingston XS2000 2TB SSD: Our Verdict
Kingston's XS2000 range of pocket-sized SSD drives are ideal backup and working drives for photographers and filmmakers on the go. Available in four capacities, the 2TB model should provide ample storage for most users. While achieving maximum potential speeds requires a specific USB 3.2 Gen. 2×2 port, the XS2000 still offers reliable and fast performance on other computers. While faster and more expensive USB 4 options are now available, the Kingston XS2000 is a competitive option that provides good value for its specifications.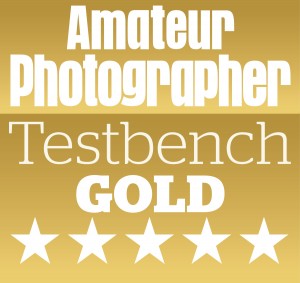 ---
Follow AP on Facebook, Twitter, Instagram, and YouTube.
---