Andy Westlake tests Kase's updated magnetic filters to see how this second-generation filter system works.
When I tested Kase's original Wolverine magnetic circular filters a couple of years back, I found them to be the quickest and easiest way of working with polarising and neutral density (ND) filters. Now, the firm's second-generation Revolution filters bring some useful updates.
Kase Revolution Magnetic Circular filters at a glance:
77mm, 82mm or 95mm thread size
Entry-level and Pro kits
£230 (77mm Entry-Level Kit)
£250 (82mm Entry-Level Kit)
£330 (95mm Entry-Level Kit)
£320 (77mm Pro Kit)
£355 (82mm Pro Kit)
£450 (95mm Pro Kit)
Colour-coded filter rims
New inlaid lens adapter ring
The basic idea, though, remains the same. You screw an adapter ring onto your lens, and the filters then clip on magnetically. Multiple filters can be stacked, allowing polarising and neutral density filters to be used at the same time. Entry-Level Kits include polarising, ND8 and ND64 filters (3 and 6 stops respectively), while Pro Kits add an ND1000 filter (10 stops). They're available in 77mm, 82mm and 95mm sizes.
Kase Revolution Magnetic Circular filters: key features
Inlaid ring: This fixes inside the lens's filter thread using a special plastic tool that won't scratch your glass
Adapter rings: Magnetic step-up adapter rings are available for lenses with smaller threads, for £17 or £19 apiece
Lens cap: A magnetic metal lens cap is supplied, which snaps firmly onto the lens adapter ring
Carry case: The filters, adapter rings and cap all fit neatly into the grey concertina-style case, which boasts a belt loop and brass clip
Kase Revolution Magnetic Circular filters: new features
Compared to the older Wolverines, the Revolution design brings some key improvements. Firstly, you now get two screw-in magnetic lens adapters. One is resolutely conventional, but the second is a clever new inlaid design that allows filters to sit closer to the lens's front element. This means they should no longer vignette with lenses that are particularly picky about requiring slim filters, such as the Sony FE 24-105mm F4 G OSS.
Secondly, the filters are now colour-coded to make them easier to distinguish quickly in the field – silver for the polariser, blue for ND8, gold for ND64, and red for ND1000. This is a nice idea, although to me, the actual colour scheme isn't particularly intuitive. I'd still make a point of putting them back in the case in a specific order.
Thirdly, the carry case is now made from grey fabric, rather than brown faux leather. It uses a similar concertina design as before, but now opens wider, making the filters easier to access. The trade-off is that it's slightly bulkier.
One thing that hasn't changed, though, is the sheer quality of the filters. I tested the 77mm Entry-Level Kit using the 60MP Sony Alpha A7R IV, and saw no visible negative impact on detail. In terms of colour, the polariser is slightly warm in tone, but the ND filters are practically colour neutral, so you won't have to correct any nasty casts.
I found the new inlaid adapter ring worked perfectly with my Sony 24-105mm f/4, eliminating vignetting at 24mm when using a single filter, although I still needed to crop or zoom in a little when stacking two. Most lenses are more forgiving.
More generally, though, Kase suggests buying filters one size above your largest lens thread to minimise the risk of vignetting. A handy table on the firm's website lists which filter size works best with various popular ultra-wide zooms.
Kase Revolution Magnetic Circular Filters: Kit Contents
The Revolution kits include the following components. Everything fits neatly into the supplied carry case.
Magnetic Adapter Ring
Magnetic Inlaid Ring
Inlaid ring attachment tool
Magnetic Lens Cap
Magnetic CPL filter
Magnetic ND8 filter
Magnetic ND64 filter
Magnetic ND1000 filter (Pro Kits only)
Carry Case
Back compatibility with Kase Wolverine Magnetic Circulars
Kase's Revolution filters will clip happily onto the front of the older Wolverine magnetic circular filters, and they use the same step-up lens adapter rings, too. However, Wolverines have a slightly larger diameter attachment point, which means they won't sit properly on the front of Revolutions. Sadly, this also means they don't fit onto the new inlaid lens ring.
Kase Revolution Magnetic Circular filters: Our Verdict
Kase has taken its original magnetic circular filters and retained all the same attractions, while adding some genuinely useful updates and maintaining the same price. For photographers who use polarising and ND filters, they come highly recommended.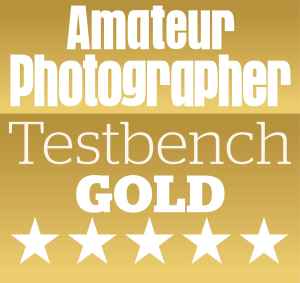 ---
Further reading on Kase filter systems and how to use filters:
Kase Wolverine magnetic filters review
Kase Wolverine 100x150mm Double Grad 0.9 GND Soft & Hard review
Kase Wolverine K9 100mm filter system review
How to use filters for better landscapes
Lens filters, how to use them properly
---
Follow AP on Facebook, Twitter, Instagram, and YouTube.
---