The Insta360 GO 3 is one of the smallest and most versatile action cameras on the market right now. Bringing some updates on its 2021 predecessor, the Insta360 GO 2, the Insta360 GO 3 includes improved video quality and performance, battery life and new features. Plus, changes to design that take the GO 2's ideas to another level in the form of the GoPro-style housing, the Action Pod.
Insta360 GO 3 at a glance:
Starts at $379.99 / £379.99: check the best price
Thumbsize camera unit with easy magnetic mounting
Range of kits available for different purposes
Action Pod with flip-up touch screen included for vlogging, live preview and boosted battery life
In the box – magnetic lanyard, easy clip, tripod mount, adhesive plate
Available in three built-in storage options: 32GB, 64GB, 128GB
GoPro has been the market leaders for compact action cameras for some time now, but the Insta360 GO 3 enters the market with the potential to take on the likes of the latest GoPro Hero 11 and 11 Black Mini.
Starting at $379/£379 for a standalone 32GB Insta360 GO 3 and a few accessories (Action Pod, Lens Guard, Magnet Pendant, Pivot Stand and Easy Clip) there are a vast range of camera bundles and additional accessories to choose from that a range of individual needs, including content creators, action junkies and water sports lovers. There's even a fetch stick available for playing with your dog.
Insta360 GO 3 Features:
The main differences between the Insta360 GO 2 and GO 3 are the housing/charging case designs, video quality and battery life. The GO 3 comes with the new Action Pod featuring a 2.2inch flip-up touchscreen allowing for remote controlling and Live Preview for a hands-free point of view.
The Insta360 GO 3 features the same 11.24mm f/2.2 (35mm equivalent) camera that can capture images in 16:9, 9:16, 1:1 and 2.7:1 ratio and video in 16:9 and 9:16. The GO 3 also has two microphones and is Voice Control enabled.
The Insta360 GO 3 features lots of creative shooting modes that have been fun to play around with. Including the FreeFrame video feature, as well as TimeShift (hyperlapse), Slow Motion, Timelapse, Starlapse and Interval capture features. The 360 degree Horizon Lock within the FreeFrame video mode keeps footage level, a feature that would be beneficial in all modes available on the camera.
The Insta360 Studio app, available for iOS and Android, gives you the option of recording, processing your files and editing. Plus, when shooting in FreeFrame mode, you can make readjustments to field of view or change aspect ratios in the app with ease.
Action Pod
The GO 3 camera snaps into the Action Pod housing, turning it into what looks like a more traditional action camera. The flip-up screen is a great addition for selfies and vlogging. The housing consists of power, shutter and quick menu control buttons, along with clip assisted magnetic clamps on the base that can be securely mounted to accessories.
When docked in the Action Pod, recording time and battery life of the camera is boosted. The larger 310mAh battery allows the GO 3 camera alone to offer about 45 minutes of continuous recording at 1080p but combined with the Action Pod, which doubles as a charging case, this increases to 170 minutes.
The Action Pod also offers wireless control of the GO 3 camera, even when the camera isn't docked in the housing. Preview footage shown on the Action Pod is compressed to increase the viewing speed, so when testing the connectivity between the GO 3 camera and the Action Pod, I found that the connection and live preview would freeze and pixelate before disconnecting at around 10 metres – but still record the footage.
Insta360 GO 3 Build and handling:
The Insta360 GO 3 camera weighs in at a mighty 35g – making it one of the most wearable and easily portable cameras around. The camera is magnetic, making mounting to a vast range of metal surfaces (fridge doors, lamp posts for example) and Insta360 accessories convenient.
The camera design itself is clean and very simple, as well as being easy to use. The front of the camera features the lens, the lower section of the body acts as a button to start and stop recording, plus an LED light to let you know its current status, e.g. recording or charging, and two microphone ports. Even when the camera is off, pressing the body to start the camera will start recording instantly – thanks to Quick Capture.
The camera has waterproofing down to 4.87m, making it suitable for sports and activities on both land and in water. However, the ActionPod is only rain and splashproof – which I found to be a big disadvantage being an avid swimmer and paddleboarder. I wouldn't recommend taking the camera into water without other water-specific accessories or attachments, given it's so small it could also be easily lost or forgotten. If you want to take the combined kit into the water, you'll need to purchase the Dive Case separately ($60 /£60) – which allows you to take it down to up to 60m.
The Action Pod provides a single USB-C port that allows for charging and data transfers. Connectivity is also available through Bluetooth 5.0 and 5GHz WiFi. The unit does not contain a MicroSD card slot for extra storage, so if considering this model, it's worth thinking about the space you need. The camera comes in three different storage options 32GB, 64GB, 128GB.
Mounting on accessories like the Pivot Stand and Easy Clip, and even metal surfaces, allows for creative footage and photos from interesting points of view. I found the magnetic connection between the camera and accessories to be very strong, so I wasn't concerned about the camera falling out. Nor do I find it obtrusive when wearing the camera, due to being lightweight.
The adjustable Magnetic Pendant is a versatile accessory you can wear under your clothing making it a great POV piece of kit that most cameras won't be able to achieve. It also comes with an Angle Adjustment Insert, which does what it says in the name: adjusts the angle of the camera. Likewise, the Mini 2-in-1 tripod is not only a small extendable tripod, but also a selfie stick – handy and useful piece of kit when travelling.
The Easy Clip fits perfectly fine with a baseball cap. The camera piece alone fits into this accessory, it snaps in with ease and is very robust. On this occasion when running, the clip was secure and didn't move. Accessories including a Head Strap, Chest Strap, Hand Mount and even a ND Filter set are also available.
Insta360 GO 3 Performance and Image quality:
There is little to no progression in the image quality the GO 3 produces from the GO 2, with resolutions up to 2560 x 2560 6.6MP photos in 1:1 aspect ratio (2560×1440 3.7MP in 16:9). Images can be recorded in DNG RAW format as well as JPEG, allowing for some post-production freedom. There is also a manual photography mode for adjusting settings yourself. The Linear lens setting gives good results, with the Ultra-wide and Action lenses providing a lot of fish-eye style distortion in the centre of the frame – lens style can be changed within the app after recording so long as you have recorded using FreeFrame.
Despite it being an increase on the GO 2's 1440p, video resolution is still much lower than the GoPro Hero 11's 5.7k capabilities and doesn't offer 4K recording. This little camera can shoot 2.7k video at 24/25/30 fps – but only in standard Video mode, Pre-recording and Loop Recording modes. Both photos and videos are clear and the quality will be enough for sharing on online platforms, like Youtube and Instagram with plenty of detail.
In addition, video and image recording is also available in 9:16 vertical format without needing to rotate the camera, making this a more accessible piece of kit for short-form content creators and TikTok users. When filming video in FreeFrame mode, edits of 16:9, 9:16 and 1:1 aspect ratios can be made from the same video footage, and easily changed in the Insta360 app (Note: you need to select the aspect ratio within the app and then export the footage to get this and will not work for standard video mode). It's worth noting however that in FreeFrame, footage can only be captured up to 1440P at 50fps. Aspect ratio can also be changed within the app for all photos, including Film Pano and 2.7:1.
When it comes to audio, I have found it to be of good quality and clear when speaking. However, despite wind reduction being selected in settings in windy conditions, by the sea for example, all you can hear is the wind and any extra sound is broken up or eradicated.
FlowState Stabilization within the FreeFrame Video setting works extremely well, when doing a lot of movement the clips are really smooth with no shake. When recording standard video, you will still get smooth results with the in-camera stabilisation but with some shake or bouncing – e.g. when running. However, the level of stabilisation can be adjusted in the settings. The below video shows high level stabilisation.
The below video has been edited within the Insta360 app, changing the aspect ratio from the original 16:9 above to 9:16.
Verdict:
Part of the sell of the Insta360 GO 3 is its small size and ability to go completely hands-free – to forget about it for easy shots. Which is a big attraction. But the broad range of accessories available for different situations and the big positive of being able to shoot in 9:16 format, make the Insta360 GO 3 a well-designed, flexible piece of kit suitable for any creator.
However, despite having a lot of shooting capabilities and accessories, the limited image and video resolution is likely to not hit the mark for more serious users. Considering technologies have advanced to include 4K video and higher-resolution imagery, the GO 3 feels a bit behind. But for more casual users or creators not worried about the top-end specs, this would still make a fantastic option for capturing the action. For vloggers, likewise, the options for different point of view footage and social media users wanting to elevate their content, I can see this being a useful tool.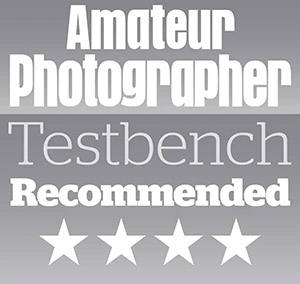 For more options, why not also have a look at the best vlogging cameras and waterproof cameras!
---
Follow AP on Facebook, Twitter, Instagram, YouTube and TikTok.