It may feature a 16-million-pixel compact camera sensor, and a wideangle lens that offers a 146-degree field of view, but for once, it isn't the technology that is the biggest talking point of the HTC RE. Its unique shape, minimalist design and ease of use offers the photographer a completely different experience to using any other camera. It is point and shoot taken to whole new level.
Live the moment
Speaking at the launch, Jason Mackenzie, President of HTC USA, said that the RE meant that you no longer have to make a decision 'to live it [the moment] or capture it'.
The camera's lack of viewfinder and how easy it is to hold means that you aren't concerned with framing or settings. Instead you simply point the lens in the direction of the action and use the single button to take an image, or hold it down for a couple of seconds to start 1080p HD video capture. You don't even need to turn it on. Low powered sensors in the grip of the camera detect when it is being held and power it on.

See more HTC RE sample images in our gallery
All of the images are saved in JPEG format and saved to a microSD card that is inserted in the bottom of the camera, just next to a plastic tripod screw mount.
There are a few other tricks up the RE's sleeve. A small button on the front of the camera can be pressed to switch the video to slow motion mode, and the camera has an IPX7 rating, meaning it is waterproof to a depth of 1m for up to 30mins. A small accessory can be used to add extra protection to the bottom of the camera allowing it to be used to a depth of 3m for up to an hour and a half.
Of course if you really want a viewfinder there is a companion app that will be released on both Android and, interestingly, Apple iOS. The app will also allow the RE to shoot timelapse videos without needing the smartphone to be continuously connected, meaning once you've set up the RE you can walk away and leave it shooting.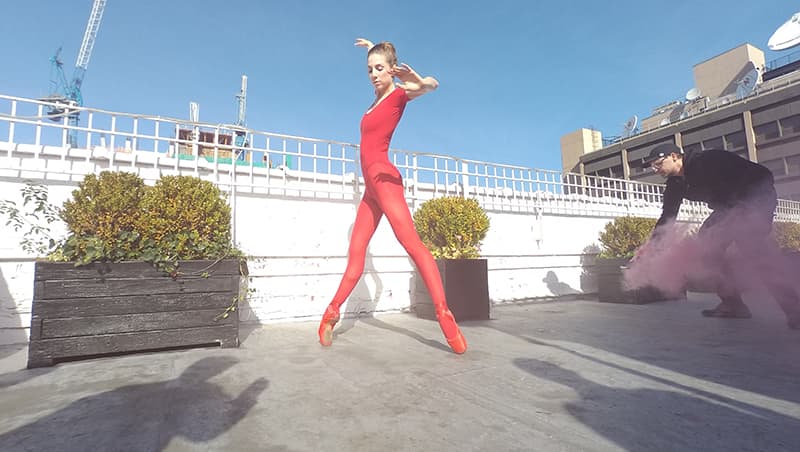 Taking a swipe at GoPro, Mackenzie said that this is a 'device for the rest of us' who aren't into extreme sport. However there will be a range of holders and attachments that will enable the RE to be fastened to everything from rucksacks to pushchairs, meaning you won't ever miss life's moments, and will be able to share them with friends in real-time.
Along with the camera, HTC also revealed it is partnering with YouTube to enable live streaming from the RE app, so your loved ones can share those moments with you.
In Use
With the companion app not currently available, I was only able to use the RE as a standalone camera, and it really couldn't be simpler. It is point and shoot in its most basic form; it oddly reminded me of using a box brownie, although even a brownie has a viewfinder window.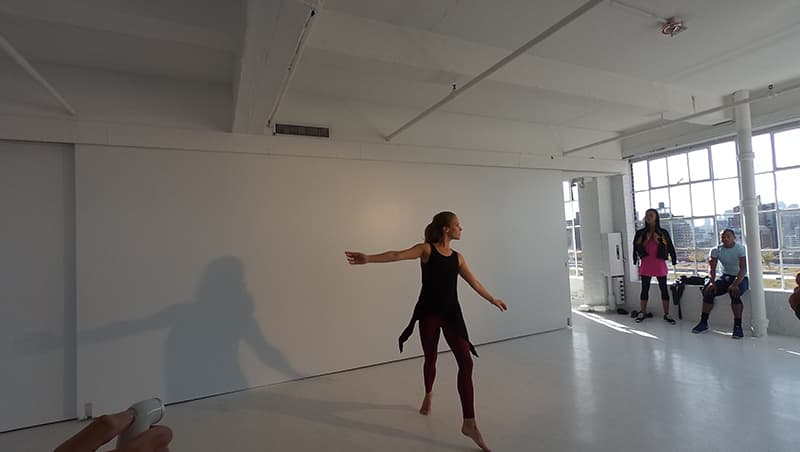 With such a wide angle lens it is almost impossible not to capture your intended subject. By default, images are saved in a 16:9 ratio at a resolution of 12-million-pixels. This reduces the distortion at the edges of the frame so you get a wideangle view without creating a fisheye effect. The full 16-million-pixel images are saved in a more conventional 4:3 format, but with obvious curvature, though I was told that this distortion can be corrected in the app.
The trouble with the RE from a photographer's point of view is the very fact that you can't see what you are shooting. Sure, I managed to capture my intended subject in almost every shot, but almost every shot was poorly framed, as I had to second-guess what would be in the image. The app will go a long way towards solving this, but if you are using your smartphone to view and frame the images, you may as just use the camera on your phone.
As a lifestyle camera I can certainly see it being popular, especially for those people who want an action camera, but without needing a quite obvious holder or support for it. Perhaps surprisingly given its odd form, the RE is actually quite inconspicuous in use, with most of the cameras body hidden in your hand.
Image Quality
During my time with the RE I managed to test the camera in a variety of different situations, and generally the exposure of images was acceptable, though a little on the bright side.
As for detail, sadly the JPEG compression and image processing is quite heavy, so you don't really get the most from the 16-million-pixel resolution. Images are about the same quality as a consumer compact camera, which is fine given the camera's intended user.
Overall First Impressions
The HTC RE is a fun device, though for enthusiast photographers it is obviously far too limited. For those who want to capture memorable moments, the disconnection of a viewfinder allows you live a moment rather than worry about whether you are capturing it correctly.
For this reason I feel the RE will find its market for those who want to shoot video, rather than still photographs. However, with HTC making the API and SDK open and available for developers, it will be interesting to see what third-party apps may allow different shooting modes.