Fujifilm X-T200 at a glance:
£749 with XC 15-45mm lens
£799 vlogger kit including tripod and microphone
24.2MP APS-C CMOS sensor
ISO 100-51,200
2.36m-dot electronic viewfinder
3.5in, 16:9 articulated touchscreen
4K video recording at 30fps
Ever since Fujifilm launched the X-T1 back in 2014, SLR-shaped models have formed the backbone of its mirrorless range. It's not hard to see why: both the X-T1 and its successors have drawn widespread adulation. The firm successfully distilled the X-T1 down to a cheaper model with the X-T10 in 2015, which likewise went on to sire a much-admired line, including last year's superb X-T30. In 2018 the X-T100 appeared as an even more affordable entry-level option aimed at beginners stepping up from a smartphone, and now we have its successor, in the shape of the X-T200.
Fujifilm's new baby is up against some strong competition in this sector of the market, with the likes of the Canon EOS M50 and Olympus OM-D E-M10 Mark III also providing a 'mini SLR' form factor and shooting experience. However, on paper the X-T200 looks extremely appealing for an entry-level model. It sports no fewer than three top-plate control dials for changing settings, along with a joystick for repositioning the focus area. For video it provides 4K recording at 30 fps, a stereo microphone input, and a huge 3.5in 16:9 fully articulated touchscreen. This is all rounded off by an appealing retro design.
As is often the case with a new model, the camera's £749 introductory price tag looks high relative to its older competitors, but will presumably drop over time. So does the X-T200 live up to its promise?
Fujifilm X-T200: Features
One aspect where the X-T200 differs significantly from its pricier X-system siblings lies with its core components. Rather than the firm's exclusive X-Trans CMOS 4 sensor, it employs a 24-million-pixel APS-C CMOS sensor with a conventional Bayer colour filter array. Equally significantly, while the firm likes to tout its quad-core X-Processor 4 in higher-end models, no mention is made of what powers the X-T200. In fact it's essentially the same camera as the cheaper, flat-bodied X-A7, but with a viewfinder tacked on top and some additional controls.
Being an entry-level model, the X-T200 offers fully automatic 'point-and-shot' operation, with a range of scene modes optimised for different kinds of subjects. Three of these – landscape, sports and night – are directly accessed from the mode dial, with thirteen more selectable from the cryptically labelled SP position, including such options as portrait, sunset, beach and flower.
In addition, a choice of twenty image-processing filters can be found under the Adv. position, and there's a panoramic mode, too. More ambitious users can switch to the usual quartet of program, aperture priority, shutter priority and manual exposure modes, which give access to the full set of camera features, along with raw format recording.
In the PASM modes, the X-T200 provides a standard sensitivity range of ISO 200-12,800, with extended settings of ISO 100, 25,600 and 51,200 available when shooting JPEG files. When set to continuous shooting it can achieve up to 8 frames per second with a respectable 18-frame raw buffer, or 4 fps with live view between frames, with a 30-frame buffer. Oddly, the highest sensitivity is restricted to ISO 6400 at either frame rate.
One of the biggest attractions of Fujifilm cameras lies with the firm's superb colour science, and the X-T200 is no exception, with a choice of 11 different colour and monochrome looks available. These have their roots in the firm's old film emulsions: alongside the standard Provia mode, you can select the punchy, saturated look of Velvia, or the more muted Astia, which is my personal favourite. Portrait shooters may like to experiment with the two ProNeg options, while mono lovers are well served too. This isn't the full set found in the X-T30, but it still provides plenty of choice for experimentation, which Fujifilm encourages by assigning the top-left control dial to the job.
Video capability is becoming an increasingly important selling point for this kind of camera, and the X-T200 is capable of recording in 4K at up to 30fps, or Full HD at 60fps. In addition, it can record high dynamic range (HDR) Full HD at up to 30fps, and boasts a 'digital gimbal' function, which is like a supercharged version of electronic stabilisation.
A 3.5mm stereo microphone socket is on board, with a broad range of sound-recording controls provided. Fujifilm is sufficiently confident of the camera's video prowess that it's offering a 'vloggers kit' that includes a Joby Gorillapod and Rode VideoMic Go; given that these cost £39 and £65 respectively, the kit's £50 premium makes it look like a steal.
In terms of connectivity, onboard Wi-Fi and Bluetooth allow the camera to be connected to a smartphone or tablet. Using the free Fujifilm Camera Remote app for Android or iOS, you can control the camera remotely, or copy images across to your phone for sharing on social media. This all works perfectly well, but requires a lot of button-pushing just to connect the camera and phone every single time, which makes the process a lot less streamlined than for other brands, and means you can't grab pictures off your camera when it's packed away in a bag, in the way you now can with many others.
Fujifilm X-T200: focal points
Despite its entry-level positioning, the X-T200 provides a decent array of features, many of which should appeal to more ambitious users.
A switch around the left-side control dial releases the tiny pop-up flash, which has a guide number of just 5m at ISO 100. The hot shoe accepts more powerful units.
A 3.5mm stereo microphone socket is found on the camera's left shoulder. It blocks the screen from rotating completely freely, but this isn't a serious problem in practical use.
Wired remote releases with 2.5mm TRS connectors can be plugged into the mic socket via a third-party 3.5mm adapter. Along with Fujifilm's RR-100 cable release (£35), a vast range of third-party alternatives can be used (which are also compatible with Pentax and many Canon cameras, along with the most recent Olympus models).
The X-T200 is powered by the NP-W126S Li-ion battery, as used by most of Fujifilm's other X-series cameras. It's rated for 270 shots per charge, or 450 in economy mode.
In-camera battery charging is handled by a USB-C connector, as is data transfer to a computer. There's also an HDMI output to play images back on a television.
The two unmarked buttons beside the viewfinder and the electronic dial on the top left can all be reassigned to control your preferred settings
Fujifilm X-T200: Build and handling
Fujifilm has carefully styled the X-T200 to look a lot like its higher-end stablemates, with a large, angular housing for the viewfinder and flash, and an attractive two-tone retro design. If you're not convinced by the black-and-silver of our review sample, it can also be bought in dark silver and champagne gold versions.
Don't be fooled by the body shell's metallic finish, though; it's actually made out of plastic, which doubtless helps keep the weight down to 370g, making it the lightest in its class. One clear improvement compared to the X-T100 is the addition of a small handgrip, which adds little to the camera's bulk but allows you to carry the camera surprisingly comfortably one-handed. I'd still recommend the additional security of a wrist-strap, at least.
However this isn't quite a trimmed-down, lightweight version of the X-T30, as instead of using analogue dials for shutter speed and exposure compensation, it employs two small top-plate electronic dials to change exposure settings. They're rather better positioned than those on the X-T100, with one placed around the shutter button, and the other on the back corner within easy reach of your thumb. This rear dial changes exposure compensation in the PAS modes, which means that the shooting experience isn't all that different to the X-T30, much of the time.
As already mentioned, the dial the other side of the viewfinder is assigned to changing the film simulation mode, with a neat split-screen view showing how the current and new options compare. However, it can be reconfigured to a range of other options, and those who like to take a more hands-on approach to exposure may well prefer to set it to control the ISO sensitivity.
On the back you'll find a smattering of small circular buttons, along with a tiny joystick for repositioning the focus area. But the widescreen LCD means that this is rather uncomfortably squashed across to the right-hand side, immediately below the thumb grip. You also lose the d-pad that was found on the X-T100, which provided a vastly better experience when navigating menus and changing settings, while also providing direct access to white balance, focus mode, and self-timer. To change these, you now have to use an onscreen quick menu, of which the X-T200 rather confusingly sports two.
Alongside Fujifilm's familiar, and excellent Q Menu, there's a graphical Touch Menu that previously appeared on the X-A7, with small circular touch buttons dotted around the edge of the screen. This interface is obviously designed to appeal to smartphone users, but frankly, it's a bit of a mess. Two of the buttons call up sliders to control exposure compensation and depth (labelled 'sharper' and 'blurred'), which is a great approach to giving novices creative control without having to learn about shutter speeds and apertures. But by not showing its working, it misses the opportunity to be a useful learning tool.
The other onscreen buttons operate in infuriatingly inconsistent ways. The touchscreen and focus mode buttons cycle through the available options when you tap on them, but without showing any clear indication that anything has happened. Instead you're supposed to spot that their icons have subtly changed beneath your fingertip, which is far from obvious.
The aspect ratio button at the lower right similarly cycles through the various options, but more helpfully, displays its new setting in a small menu across the screen. However you'll probably notice anyway, given that the preview image changes shape. There's an onscreen help button, marked '?', but it rarely tells you anything useful, preferring to remind you of a function's name rather than explain the effect it will have on your pictures.
As a result, the X-T200 isn't very successful in its mission to be a simple, approachable model for beginners. The interface is just too muddled, especially compared to Canon's excellent version on the EOS M50. But the flip side is that, if you set the top-plate dial to ISO and the Fn button beside the viewfinder to call up the Q Menu, it provides probably the best control setup of any entry-level model for shooting in the PASM modes. It's not perfect, though; for example there are two different displays for changing ISO, but both make you rotate dials in the opposite direction to what you'd expect.
Another bugbear lies with the 15-45mm kit lens, which uses a powered, rather than mechanical zoom. Like all such lenses, it's good for controlled transitions when recording movies, but is annoying for making precise adjustments when shooting stills. Mercifully it offers a dual-speed design, with a small twist of the ring zooming slowly, and a large twist operating more rapidly. But it still takes much longer to achieve your desired composition than a normal mechanical zoom.
Fujifilm X-T200: Viewfinder and screen
As befits its mini-SLR shape, the X-T200 sports both an eye-level electronic viewfinder and a rear LCD screen for composing and reviewing your images. The EVF is very much standard Fujifilm fare, being a 2.36m-dot OLED unit with a magnification equivalent to 0.63x, much the same as we've seen on its lower-end models since the X-T10. It provides a perfectly decent viewing experience that's as good as anything else at this price point, although the lack of any meaningful eyecup means that it can quite easily get overwhelmed by bright sunlight.
The EVF provides an accurate preview of exposure and colour mode, and in a neat touch, the comprehensive information display rotates in the viewfinder when you turn the camera to portrait format. If you prefer a more SLR-like viewing experience, Fujifilm's Natural Live View mode can be engaged from the menu, delivering lower contrast and neutral colours.
Perhaps the X-T200's most eye-catching feature, though, is its huge rear screen, which occupies most of the camera's back. It's a 3.5in, 2.76m-dot LCD with a 16:9 widescreen aspect ratio that's perfectly matched to shooting video. Indeed as if to emphasise its sheer scale, Fujifilm also sets the X-T200 to 16:9 for stills by default. Switch to the sensor's native 3:2 aspect ratio and full 24MP resolution, and the viewing area ends up being the same as a normal 3in display, with black spaces either side. In fact for stills, the screen size is as much a liability as an asset, given how it compromises the control layout.
One clear positive change compared to the X-T100 lies with the screen articulation, which now employs a conventional side-hinged design. This allows it to be placed at almost any angle for low or high angle shooting in both portrait or landscape format, and face forwards for selfies or vlogging. As a result, it's more flexible than tilt-only designs like that on the Olympus OM-D E-M10 Mark III. It can also be folded facing inwards to the body for protection when not in use.
Fujifilm X-T200: Autofocus
On paper, the X-T200's AF system looks much the same as the X-T30's. It employs a hybrid system that combines on-sensor phase- and contrast-detection, with a choice of either 117 focus points arranged in a 9 x 13 grid, or 425 points in a 17 x 25 grid, covering all but the edges of the frame. You also get notionally the same face detection and subject tracking options.
Unfortunately, though, in practice autofocus turns out to be one of the X-T200's weak points. I tested the camera using the three lightweight, inexpensive XC-series lenses that it's most likely to be paired up with, namely the XC 15-45mm F3.5-5.6 OIS PZ kit zoom, XC 35mm F2 prime, and XC 50-230mm F4.5-6.7 OIS II telephoto zoom. With the first two it usually works acceptably, but it's not very fast, and really struggles in low light.
Unfortunately, it didn't fare so well when paired with the 50-230mm. I found that autofocus became progressively less reliable beyond the 135mm position, where the maximum aperture drops below f/5.6, and at 230mm the camera was often unable to acquire focus at all, particularly on distant subjects. Instead, I frequently had to focus manually. Continuous AF performance with the 50-230mm really wasn't great, either.
Face detection performance is also unremarkable. It only works well when the subject is looking almost directly into the lens; if they turn away even slightly, the camera tends to lose interest, which can lead it to shifting focus onto the background. In comparison, the Canon EOS M50 can keep track of faces across a much wider range of angles.
Fujifilm X-T200: Performance
In many respects, the X-T200 is a pleasant little camera to use. With the kit zoom mounted it takes a second or so to start up, but much of this is due to the lens extending and then zooming to its most recently used position. With other lenses, the camera fires up almost instantaneously. It's then pretty responsive to both the physical controls and the touchscreen when you need to change settings.
The main exception comes with using the touchscreen to set the focus area when you're using the viewfinder, which I found to be disconcertingly laggy. The focus point also has a bizarre habit of jumping to the top of the screen when you drag your thumb down to the bottom, or vice versa. This behaviour is inherited from the joystick, but is completely unintuitive when using a touchpad, and really needs to be fixed.
The X-T200 has a few other annoying quirks, too. For instance, some of the controls stop responding while the camera is writing files to card, which means you can't move the focus area with the joystick, change the drive mode, or access the Q menu for a couple of seconds after taking a shot. In contrast, the top-plate dials and touchscreen continue to operate normally.
It's also worth noting that with the top-left control dial, the first click activates its function, with subsequent clicks required to change it. So if you wish to use it as an ISO control, you have to rotate it four notches to make a one-stop change, rather than the expected three. Finally if you shoot in raw only without an accompanying JPEG, then you can't zoom in sufficiently far in playback to check critical focus.
Battery life is also disappointing. It may be rated for 270 shots per charge, but I initially got a lot less than that during normal use, because the camera seems to drain power rapidly if you forget to turn it off between shots. I'd recommend adjusting the Power Management settings to activate the Economy performance mode, and set auto power off to 2 minutes. Then its stamina becomes much more acceptable. Acquiring a spare battery is strongly recommended, too.
Thankfully, the X-T200 has the considerable saving grace of producing excellent images. Its auto white balance is generally pretty well judged, and while it has a certain tendency to meter too bright for my tastes, the accurate exposure preview in the viewfinder makes it easy to judge when to apply exposure compensation. Combine this with Fujifilm's fabulous colour output, and it's difficult to think to competitor that can output consistently nicer-looking photos.
Fujifilm X-T200: Image quality
One aspect of the X-T200 that really can't be faulted is its image quality. It produces files that at least match any of its similarly priced competitors, and aren't significantly surpassed by its more expensive 26.2MP stablemates. JPEG shooters will appreciate Fujifilm's peerless colour science, with its Film Simulation modes providing a good range of attractive looks.
Raw shooters will find wider software support than for the firm's X-Trans models, and benefit from impressively low noise, along with plenty of scope for extracting additional shadow detail at low ISO settings.
Fujifilm X-T200: Resolution
At ISO 200 in raw, the X-T200 resolves approximately 3900 lines per picture height (l/ph), which is about as much as its 24MP sensor could theoretically achieve. Fujifilm's JPEG processing doesn't render quite as much detail, giving 3600 l/ph at best. As usual, resolution gradually decreases as the sensitivity is raised, with ISO 6400 delivering 3400l/ph. At the top standard sensitivity of ISO 12,800 we measure 3200 l/ph, while at the highest extended JPEG-only option of ISO 51,200, this drops to just 2,800 l/ph.
Fujifilm X-T200: Noise
At ISO 200 in raw, the X-T200 resolves approximately 3900 lines per picture height (l/ph), which is about as much as its 24MP sensor could theoretically achieve. Fujifilm's JPEG processing doesn't render quite as much detail, giving 3600 l/ph at best. As usual, resolution gradually decreases as the sensitivity is raised, with ISO 6400 delivering 3400l/ph. At the top standard sensitivity of ISO 12,800 we measure 3200 l/ph, while at the highest extended JPEG-only option of ISO 51,200, this drops to just 2,800 l/ph.
Fujifilm X-T200: Verdict
In many ways, the X-T200 is a likeable little camera. With its three top-plate dials and focus-area joystick, it sports probably the best control layout of any entry-level model for users who harbour ambitions beyond the basic point-and-shoot. It's also sufficiently small and lightweight to carry around all the time, with the three XC lenses providing an attractive set of options for first-time users on a budget. Best of all, it produces lovely images, with its gorgeous JPEG colour rendition being especially attractive to novice users who may not wish to dabble with raw files. But it's horribly underpowered, which makes it very difficult to love.
We don't expect entry-level models to provide the same level of performance as their pricier stablemates, but the X-T200 simply doesn't come close to the superb user experience offered by the X-T30. It's also some distance behind cheaper competitors when it comes to speed and slickness of operation. With any luck Fujifilm will be able to put right some of its worst interface faults, including the poorly designed Touch Menu and unintuitive focus touchpad operation, via a future firmware update.
I really wanted to like the X-T200, but sadly its operational flaws make it hard to recommend at its £749 launch price. But if it were to drop closer to £600, it would become a more credible competitor to the Canon EOS M50 (£599 with 15-45mm zoom) and Olympus OM-D E-M10 Mark III (£529 with 14-42mm lens). Even then, the EOS M50 is much more successful in appealing to novice users, while the E-M10 III is probably a better choice for more experienced photographers looking for a small, lightweight camera. Finally for those intent on buying into the Fujifilm system, I'd recommend saving up for the X-T30 instead.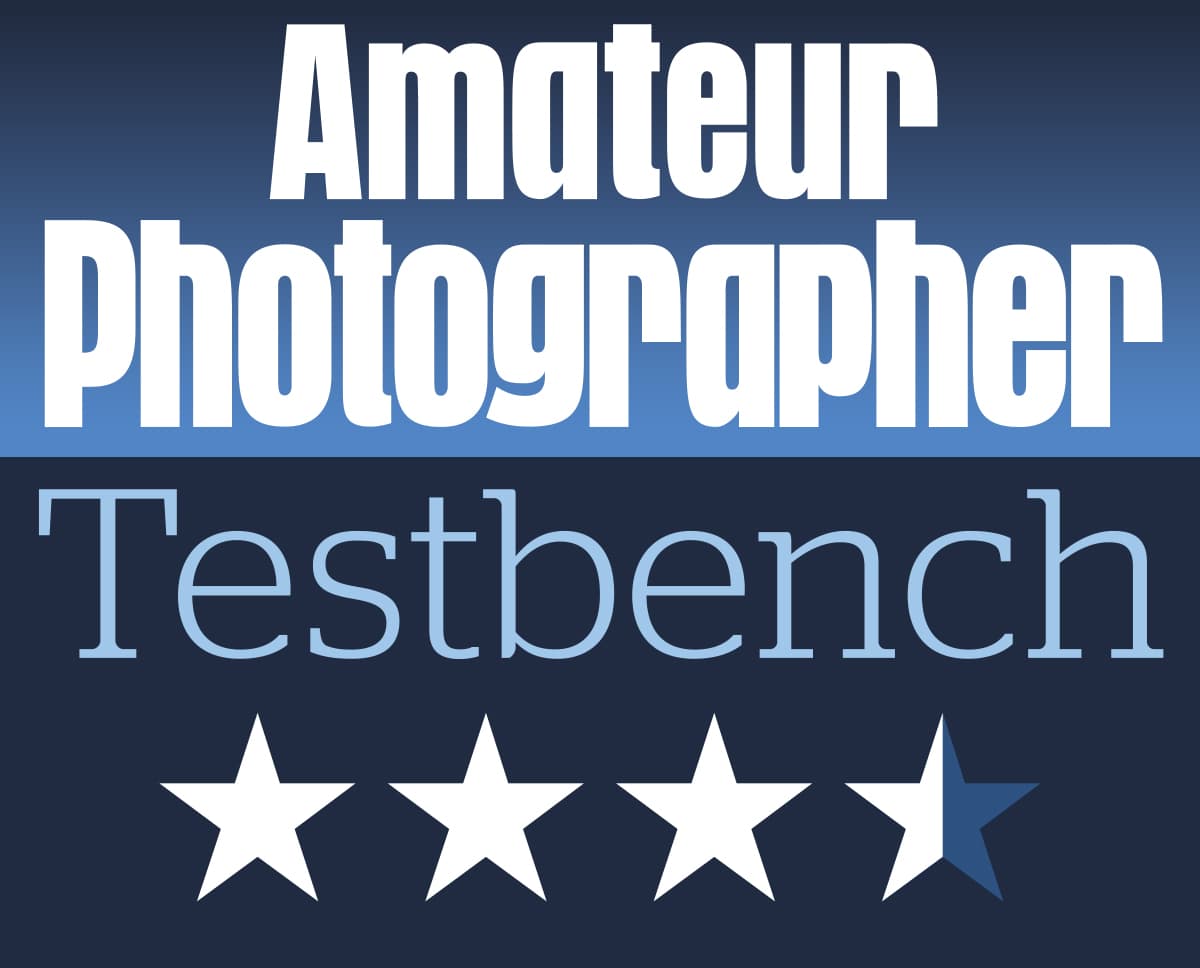 Fujifilm X-T200: Specifications